Anda berbicara Bahasa Indonesia? Baca artikel terjemahannya di sini!
For a few years now, I've been using LastPass as my password manager. Why, you say? Because I've learned a lesson that it's dumb to use a single password for everything. Additionally, the most secure password is the one that you can't actually remember. Password managers exist to solve those problems.
I've been a happy free-tier customer until LastPass told me this news. In short, starting March 16, 2021, free users are limited to one type of device. Yes, you'll have to choose between desktop or mobile. To have both, you'll have to upgrade to the premium plan, which costs $2 per month. I can tolerate number of devices, but I need LastPass for both work and personal devices, and there's no way I can get away with just one type of device.
Looking into this issue further in social media, obviously many people are furious about this change, including myself. I guess it's time for an alternative?
Meet Bitwarden
When scrolling down people's outcry about this change, I stumbled upon a few alternatives. One alternative that kept coming up was Bitwarden. To be honest, it was the first time I ever heard of it.
After a quick research in its official website and posts in social media, it turns out that Bitwarden is not so bad, after all:
Open Source
If you're not familiar with this term, it basically means that everyone has access to the application's code. If you have a large enough community, they should give Bitwarden lots of eyes to spot various vulnerabilities in the code. The community can even post changes and improvements into the main code. Of course, the changes can only be merged after Bitwarden's approval.
This comes not without a downside, though. Someone malicious can clone the codes and even build their own version of the application. That's why it's still important to get the application from trusted sources (e.g. Apple App Store, Google Play Store, Official Website).
Core Features for Free
While I no longer believe in "free forever" claim by companies, Bitwarden's free tier seems sensible enough, with only the essential features are available, such as unlimited password saves, sync passwords to unlimited devices (yes, all your devices), and password generator. If you want additional features (like priority support, encrypted storage), you'll have to pay. Fortunately, the subscription fee isn't that expensive, only $10 per year. That's less than $1 per month. Crazy, huh?
Self-Host Option
If you don't trust Bitwarden's server or just want to host Bitwarden in your server for whatever reason, you can. Heck, even this feature is available for free tier.
So yeah, everything looks good and it got positive reviews from renowned tech medias. I guess it's time for a test drive, as LastPass' deadline is getting closer.
Using Bitwarden
Bitwarden, like LastPass and most of its competitors, is available in many platforms: desktop, browser, mobile, web, and even command line. In this article, I'll exclude the last one.
Registration is simple and similar to LastPass (and possibly other password managers). You'll have to choose a master password. Please remember this one, since this will be your master key to opening your password vault. After registering, you can start using it by downloading the apps through its official site or your mobile app store.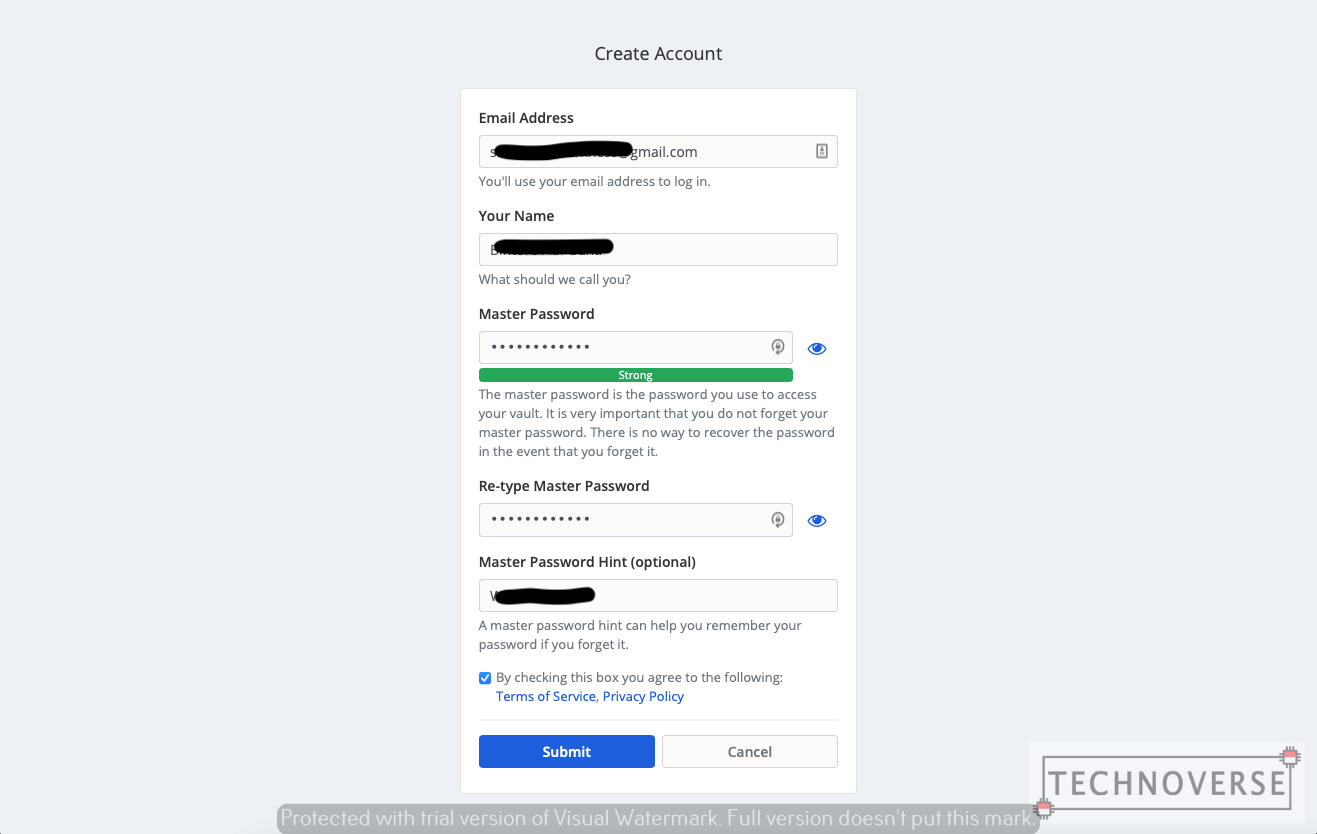 For browsers, you can just browse from your browsers' extension catalog, such as Firefox' AddOns site or Google Chrome Web Store. As for Safari, due to Apple's strict policy, you'll have to download Bitwarden through the Mac App Store. Run the app once, then restart Safari. It should appear in the extension menu.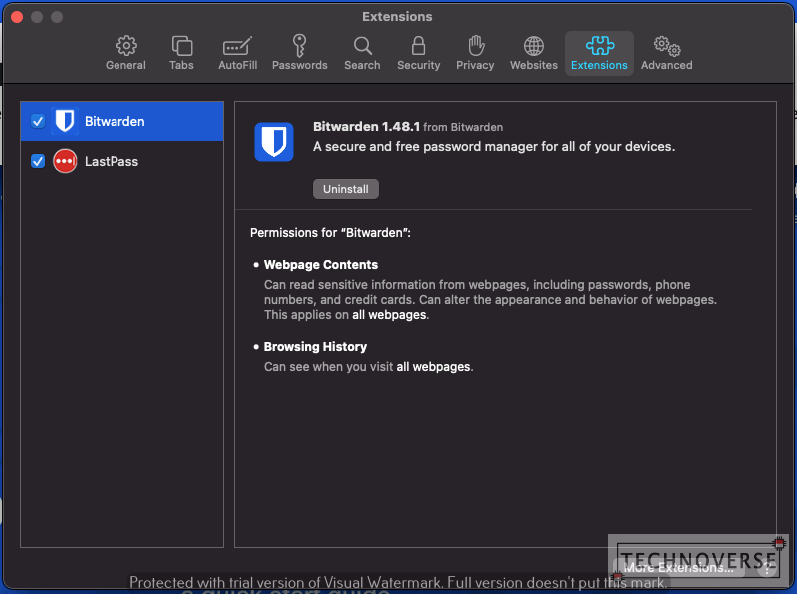 Migrating from LastPass to Bitwarden
Since the whole point of this article is to find alternative to LastPass, it won't be complete without telling you how to actually move from it.
The first step is to export your whole vault. I suggest you do this from a laptop or a desktop computer, since the larger screen will help. Open your LastPass desktop or web app, then go to Advanced Options and click Export. Enter your master password, and you'll be prompted with a save dialog. Your vault will be exported in plain text, CSV format, so please save it in a secure location.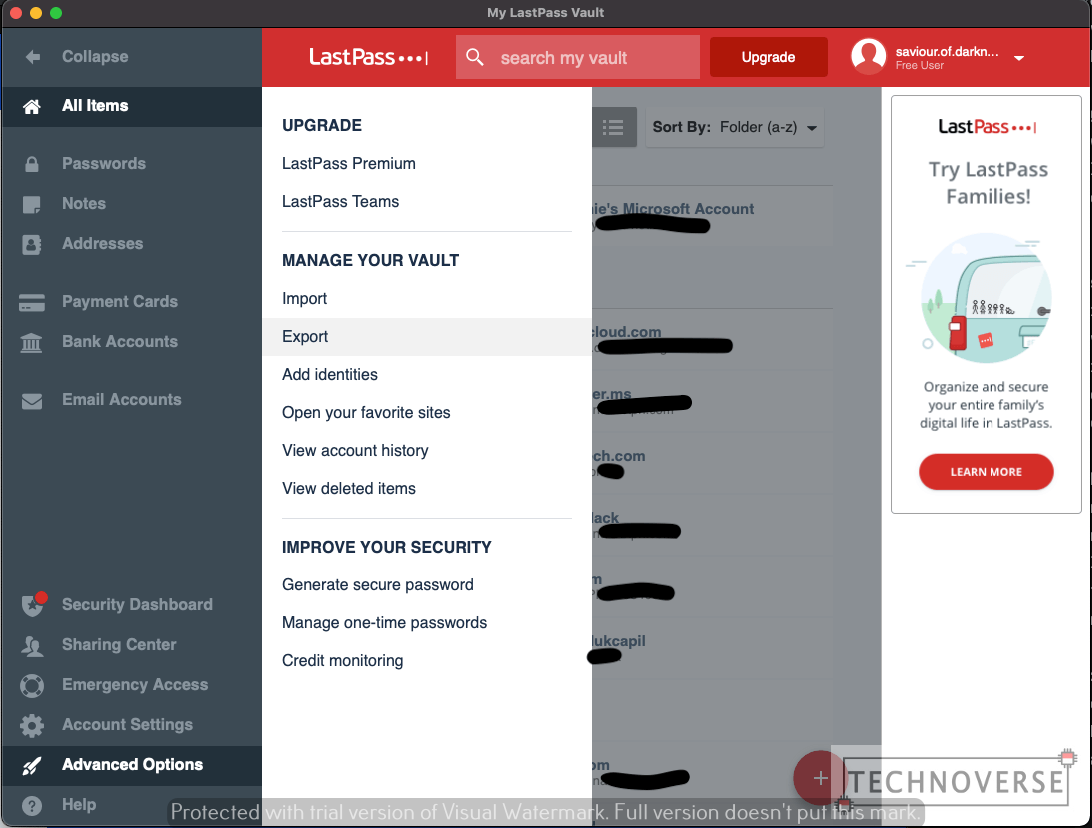 The next step is to import the CSV file into Bitwarden. This function is supported only in Bitwarden's web app. So, go ahead and login. Go to Tools tab, then click Import Data. You'll be presented with a simple web form.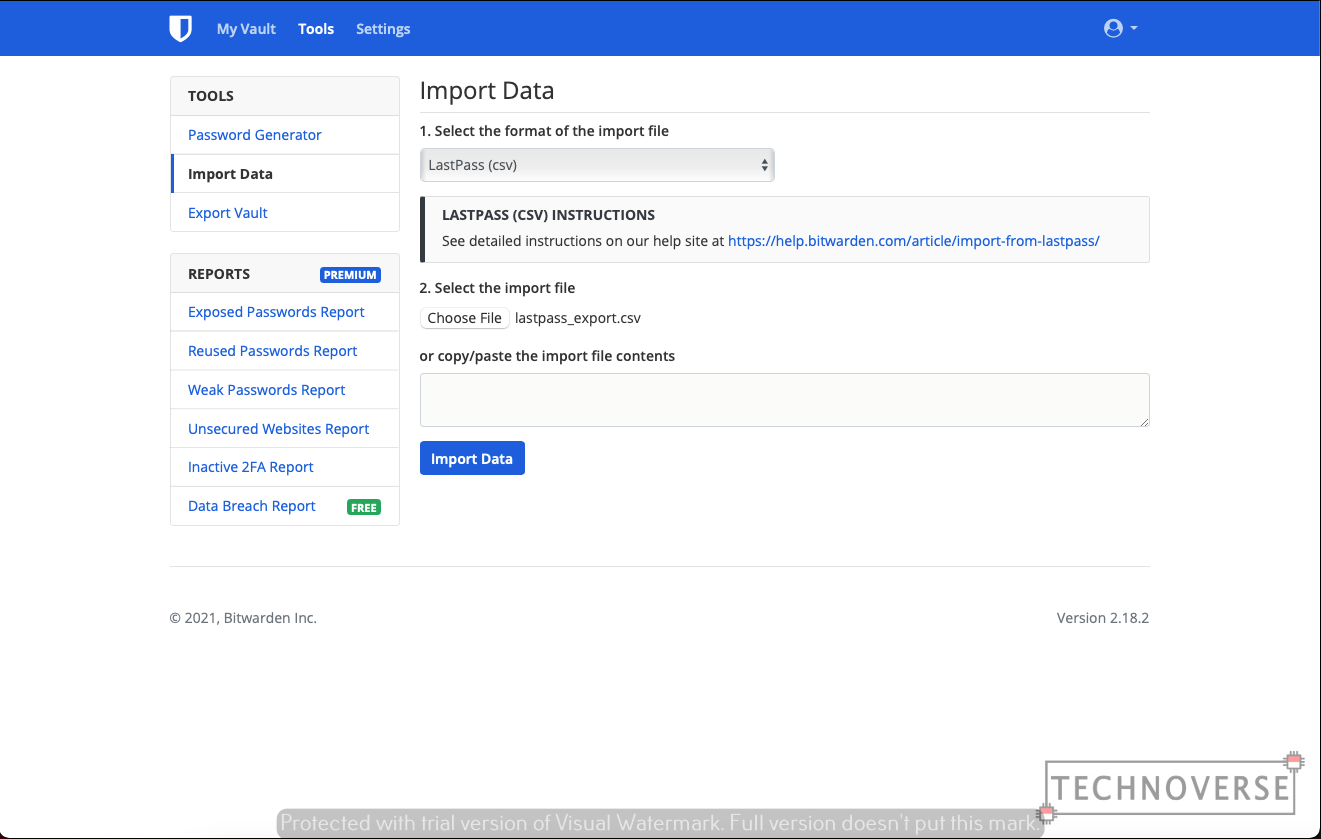 For the data format, select LastPass (csv). If you're coming from other password managers, please select the appropriate format for it. After that, just select the exported file for upload, and click Import Data. Just like that, you have a copy of your LastPass vault in Bitwarden.
Bitwarden Features
Two Step Verification
Like many other apps with tight security, Bitwarden also supports two-step verification using third party authenticators. To enable this, login to Bitwarden's web app, then go to Settings, and select Two-step Login.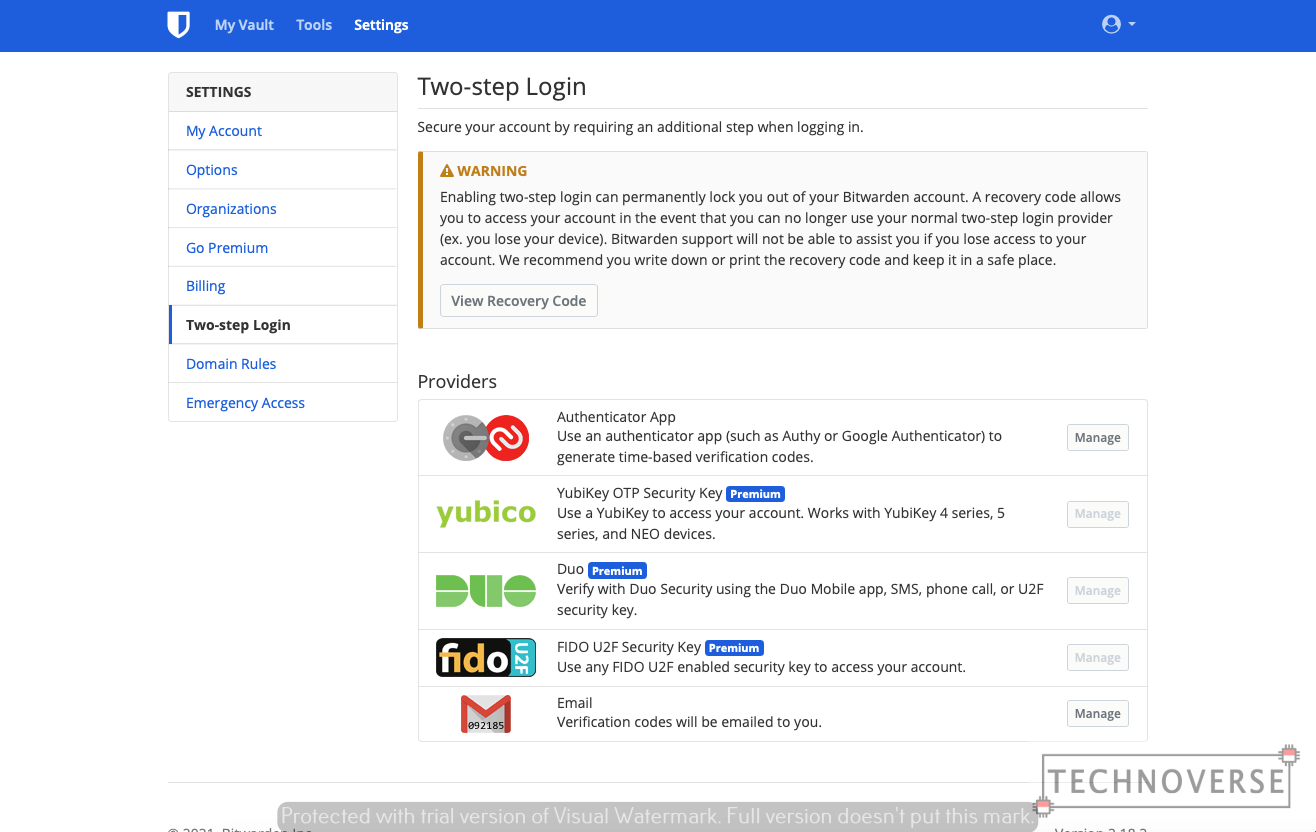 Login Alert by Email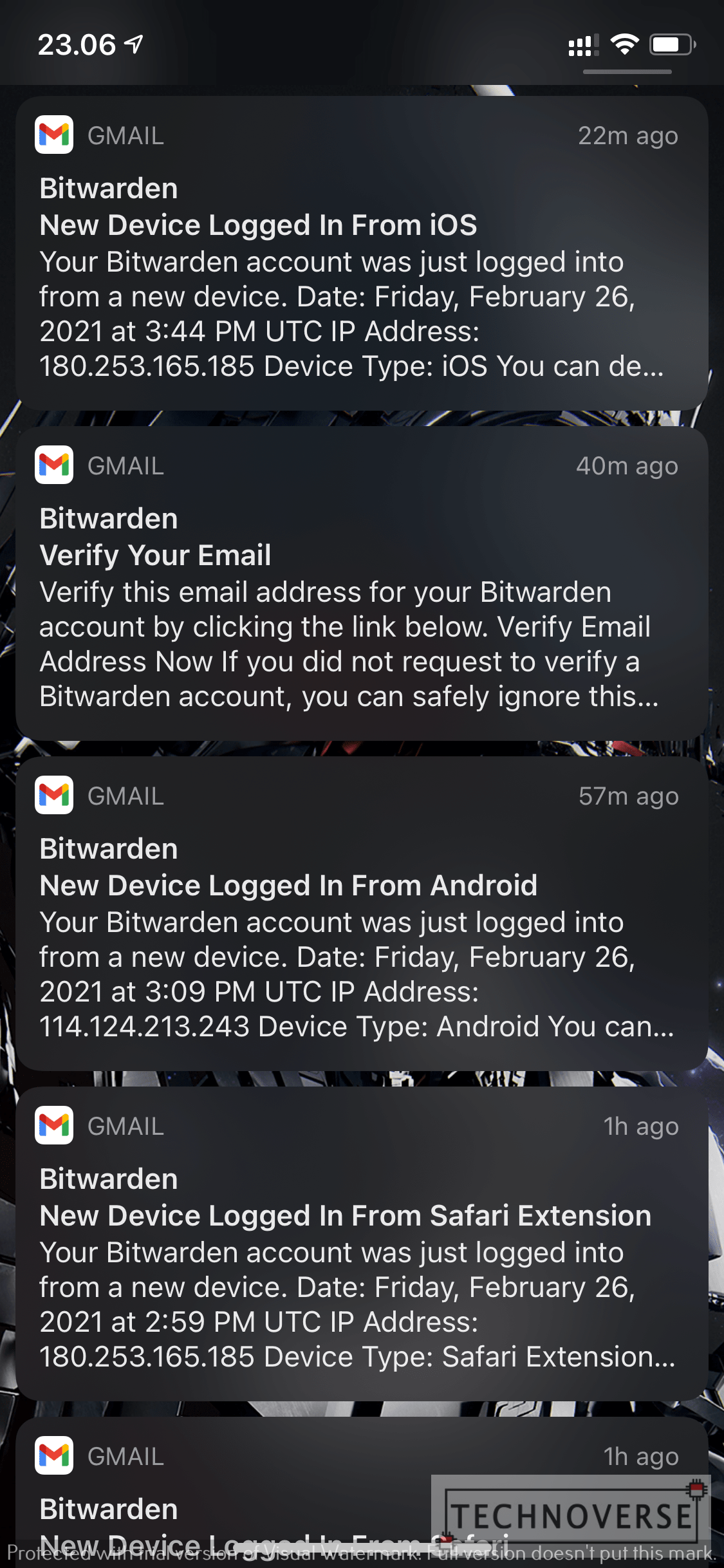 Every time you login to Bitwarden (web, desktop, or mobile), an email will be sent to you. This is useful to monitor for unauthorized logins.
Autofill
The essence of a password manager is to remember all your passwords, and help you fill them out automatically. Fortunately, Bitwarden supports this functionality flawlessly. In browsers, you'll have to click on the account manually to autofill a site's login form. For mobile, however, you'll have to activate this functionality manually, as this is related to your privacy and security.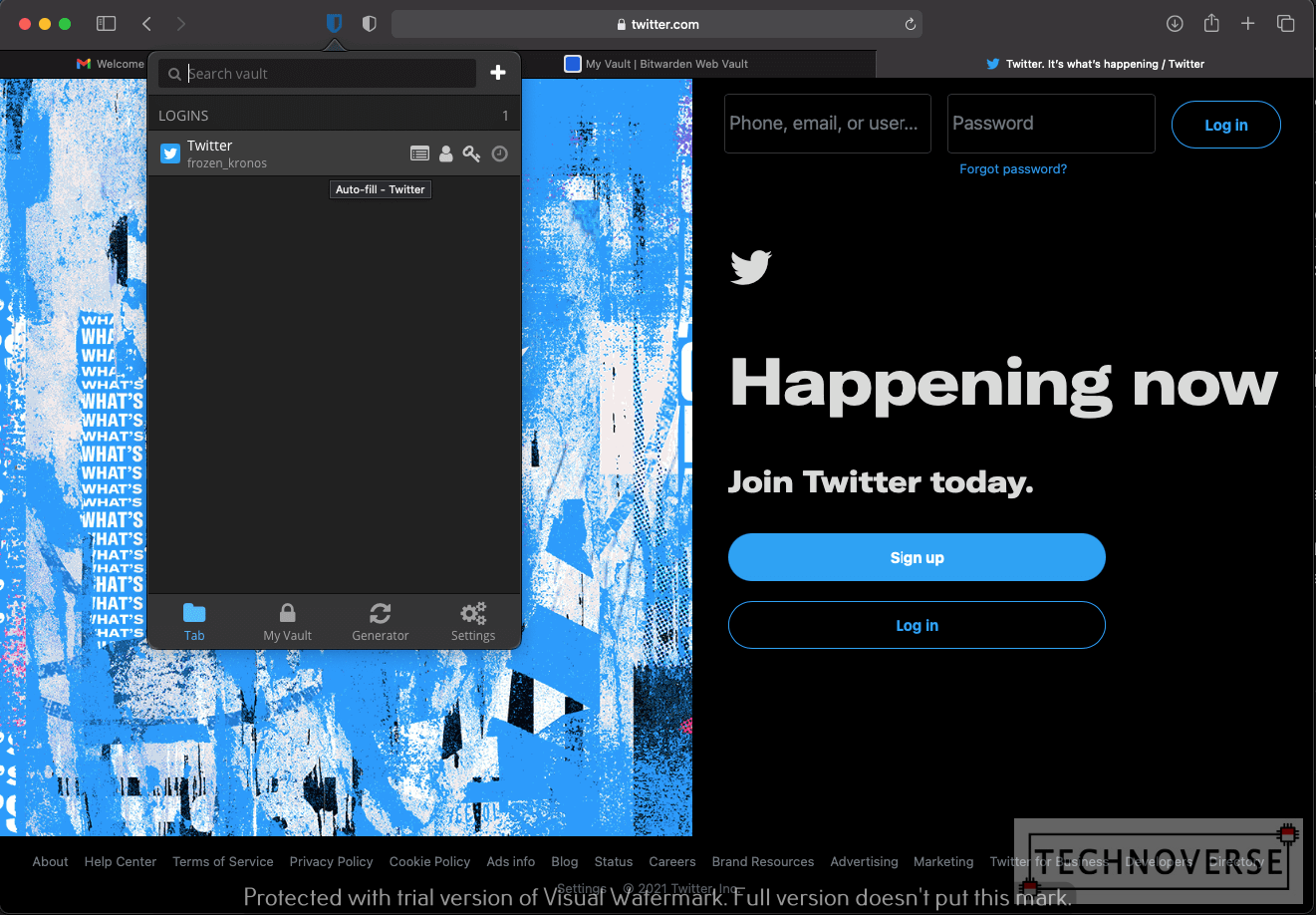 In Android, you'll have to go to Settings, then Auto-fill Services. Enable the Auto-fill Service, then choose Bitwarden to activate the autofill functionality.
In iOS, go to iOS' Settings app, then go to Password. Click on AutoFill Passwords, then select Bitwarden. You're good to go.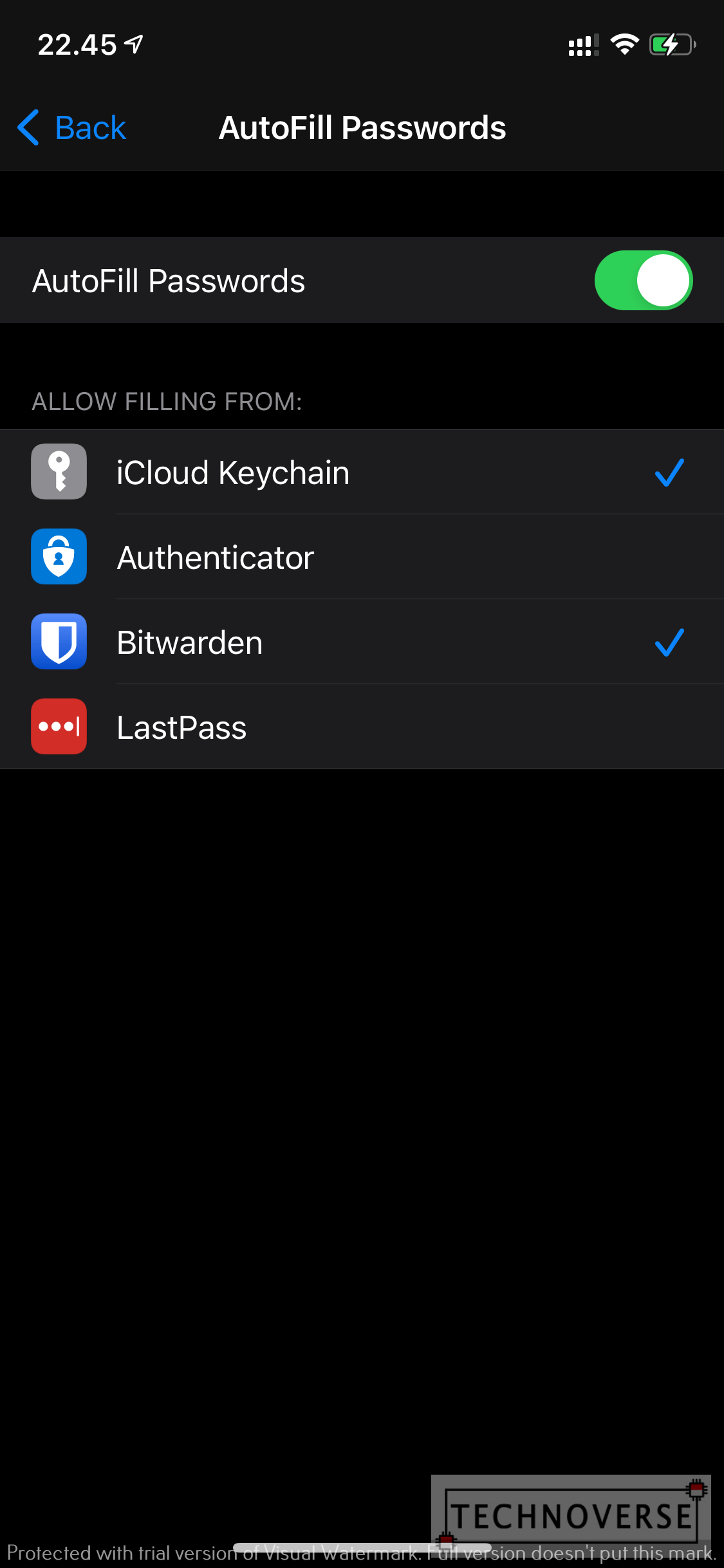 When you autofill a form, there's a chance Bitwarden will ask your master password for security reasons. You can change this to PIN to make this process easier. Your PIN is exclusive to one device, and will be reset when you re-login.
Device Sync
Bitwarden will regularly sync your logins between your devices. If the item you previously added is not present, you can sync your vault manually by going to Settings, Sync, then click on Sync Vault Now.
Bonus: Close LastPass Account
If you've already tried Bitwarden and liked it, then you may want to migrate. If you do, after you migrate, don't forget to close your account in your previous password manager. Why, because passwords are security liabilities, and the fewer copies you have, the better your chances to prevent misuse.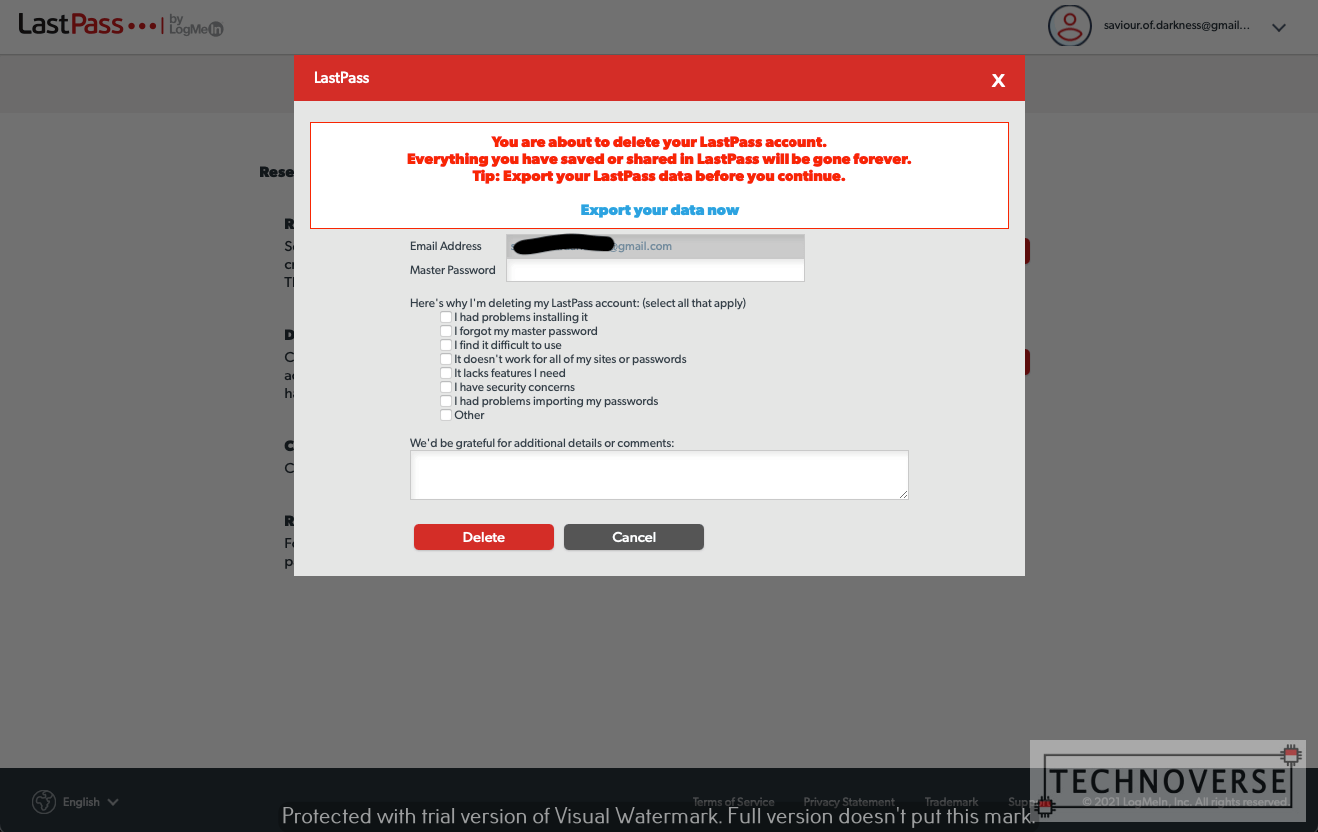 Before continuing, please make sure you're comfortable with Bitwarden, as deleting your LastPass account is permanent, and irreversible.
For LastPass, you'll have to access this URL, login, then click the Delete button. Fill your master password and the survey (if you will), then click Delete.
Conclusion
I think for now, my quest to find a free alternative to LastPass is complete. Bitwarden seems to have checked all the boxes for me. What about you? Have you also found an alternative, or do you decide to stay with LastPass? Tell me what you think in the comments section below!
Finally, as usual, thanks for visiting, I hope this article can give you some insights about Bitwarden. Remember, if you haven't used a password manager before, please use one. It's easier and more secure for you. Alright then, see you in the next article! 🙂