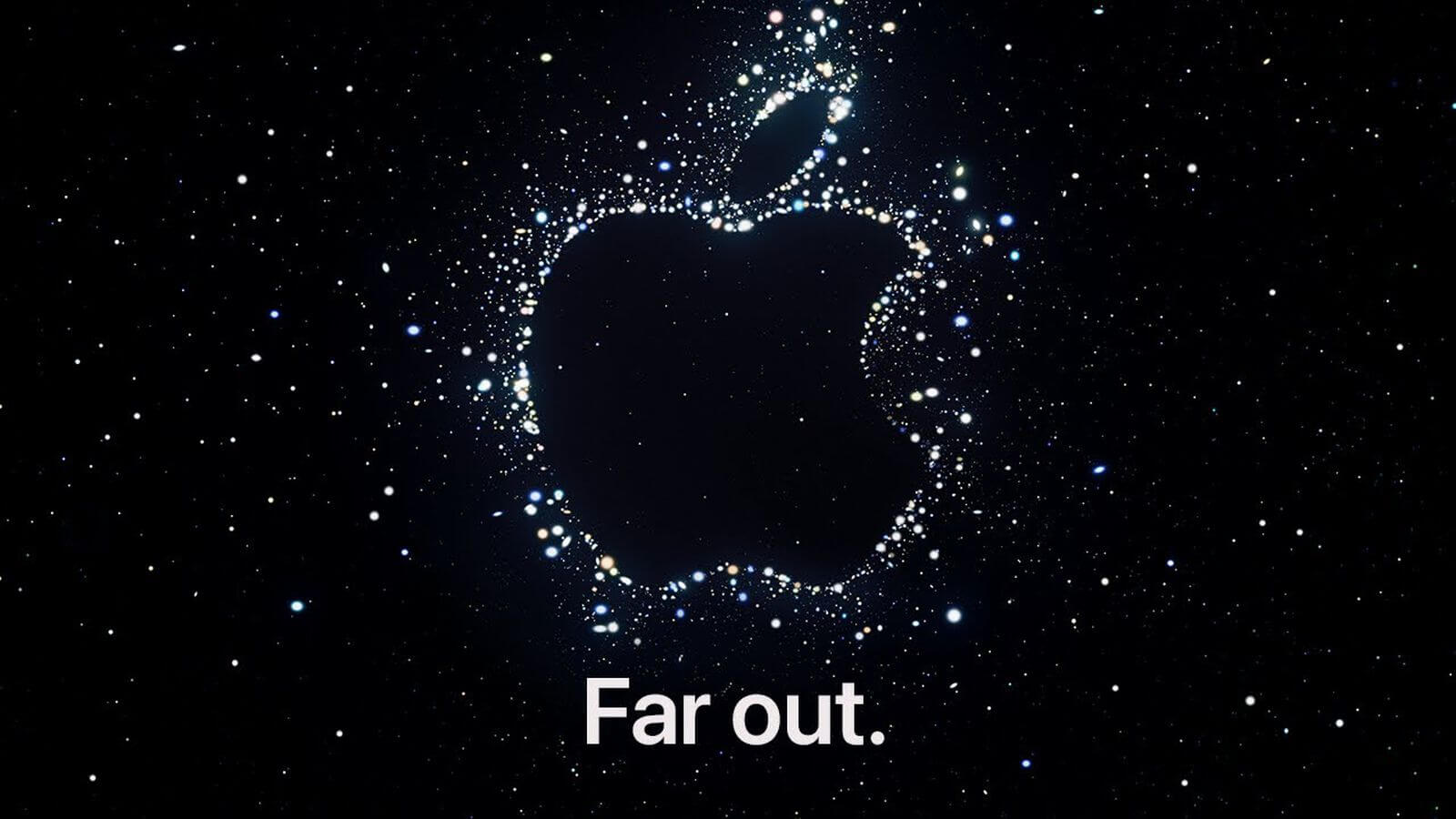 Anda berbicara Bahasa Indonesia? Baca artikel terjemahannya di sini!
Another September, another iPhone event. Though a few days late, I can't help writing an article that rides the fading wind 😂. But, I think I'm going to do something different. I'm going to compare my current devices with the new ones, and decide whether I'm going to upgrade or skip. This also serves as a reminder for me in case I'm tempted in the future 😜.
Hopefully, this can be used as your reference as well. Enjoy!
For your reference, currently I'm using:
iPhone 13
Apple Watch Series 5
AirPods Pro first generation
iPhone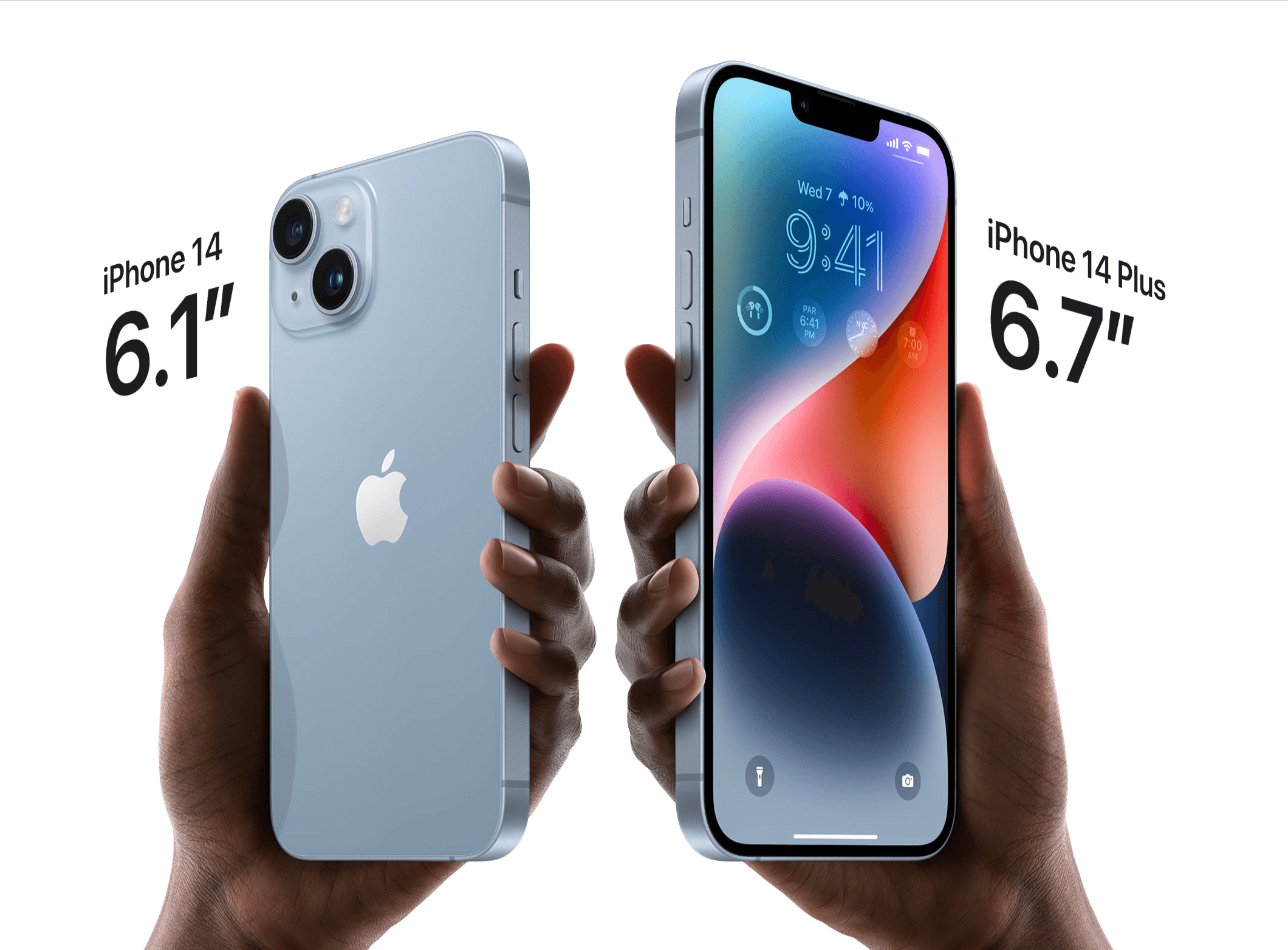 The Mini is dead, long live the Plus! At least that's true for the non-pro iPhone. The Plus variant only brings bigger screen, resulting in a bigger, better battery. The rest mainly stays the same. The iPhone 14 also doesn't get the generational chip update, staying with the upgraded A15 found in the previous generation of Pro. It, however, got a new front (now with Autofocus!) and rear camera with better aperture for low-light photo and video improvements. There's also the new Photonic Engine, which is an algorithm for even better low-light photos and videos (I doubt this will be available on the 13) and action mode for videos, which is said to provide better stabilization (should be software, because if it uses gimbal stabilization like Android phones, I'm sure Apple would brag the hell out of it).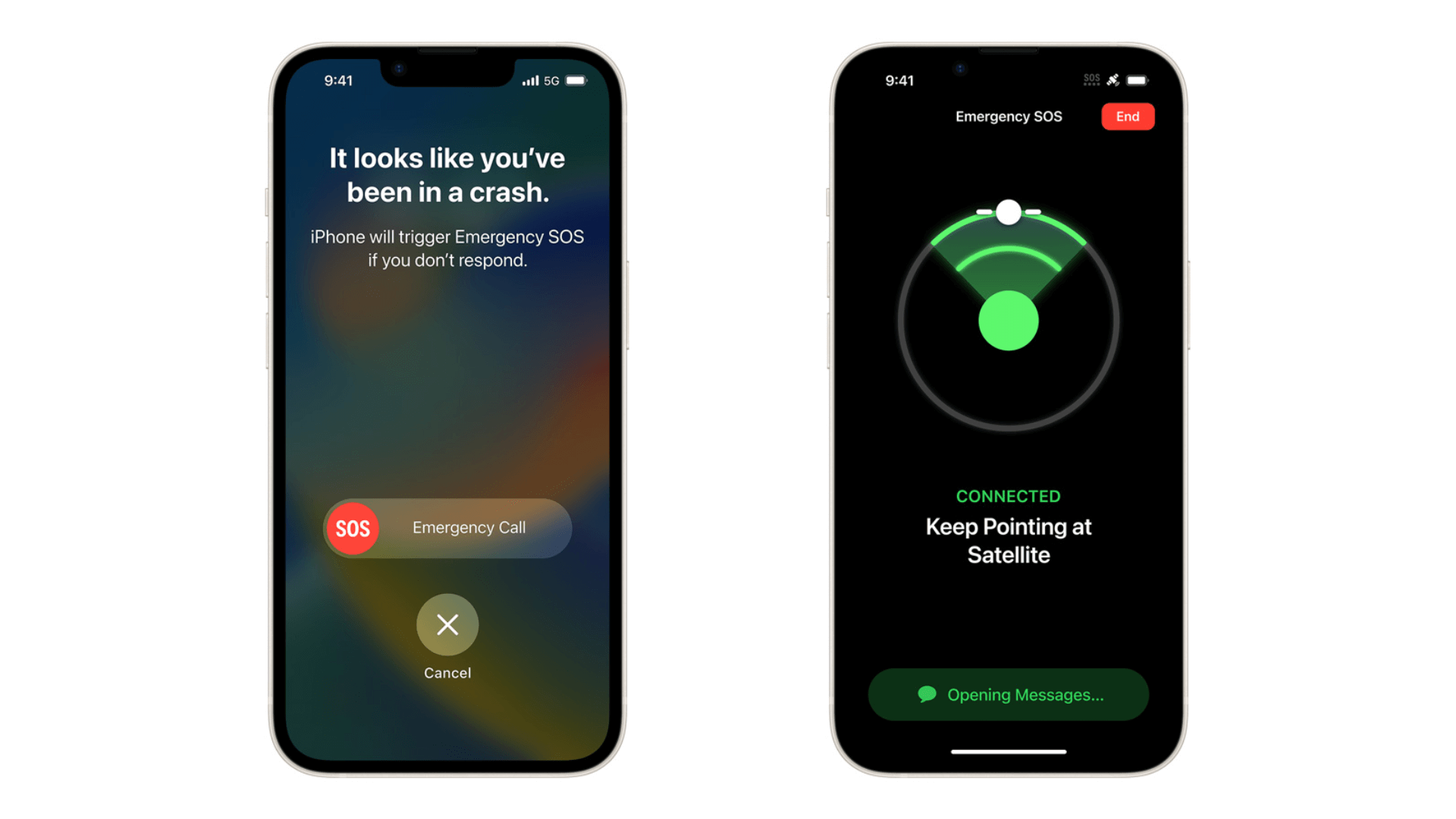 For safety, the iPhone 14 has crash detection, which can detect whether you're in a car crash, and will call emergency services automatically. Another one is the new satellite connectivity, which is cool, though it comes at a cost, despite the free 2 years for the purchase. I also doubt if it is available outside the US. Oh, speaking about the US, the US 14 models will not have physical SIM trays. That's right, ladies and gentlemen, you're stuck with eSIM. Everywhere else, they still have one, since eSIM is not yet available everywhere. For storage, the 14 still starts at 128GB, going up to 512GB.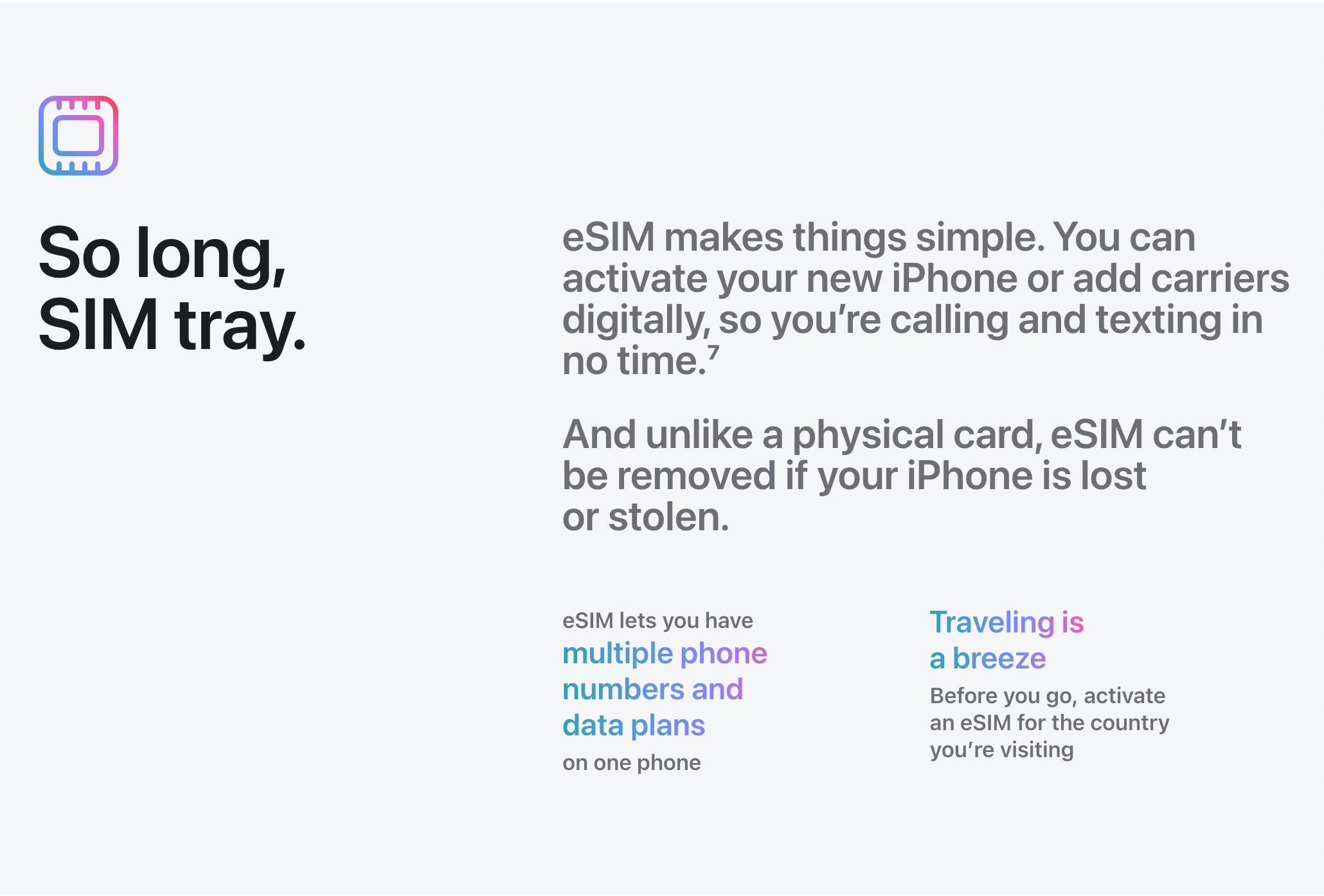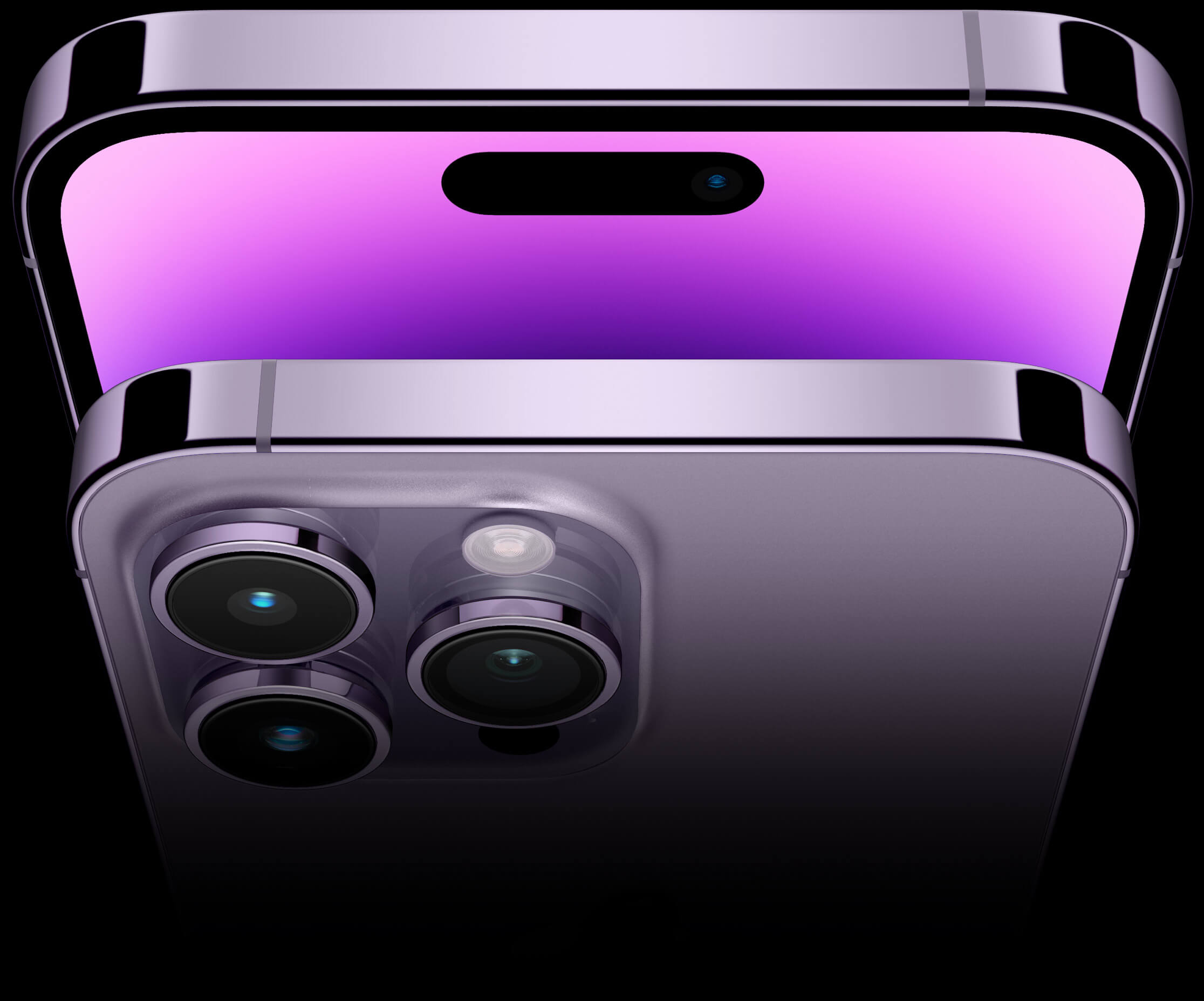 As for the Pro, it got a minor redesign, the notch has evolved into a punch hole… with a twist. It now becomes the center of your notifications, called Dynamic Island. It's very clever though, turning something that's a weakness into an attention-grabbing feature with a very fluid animation. Perhaps we're stuck with this until under display camera technology has matured.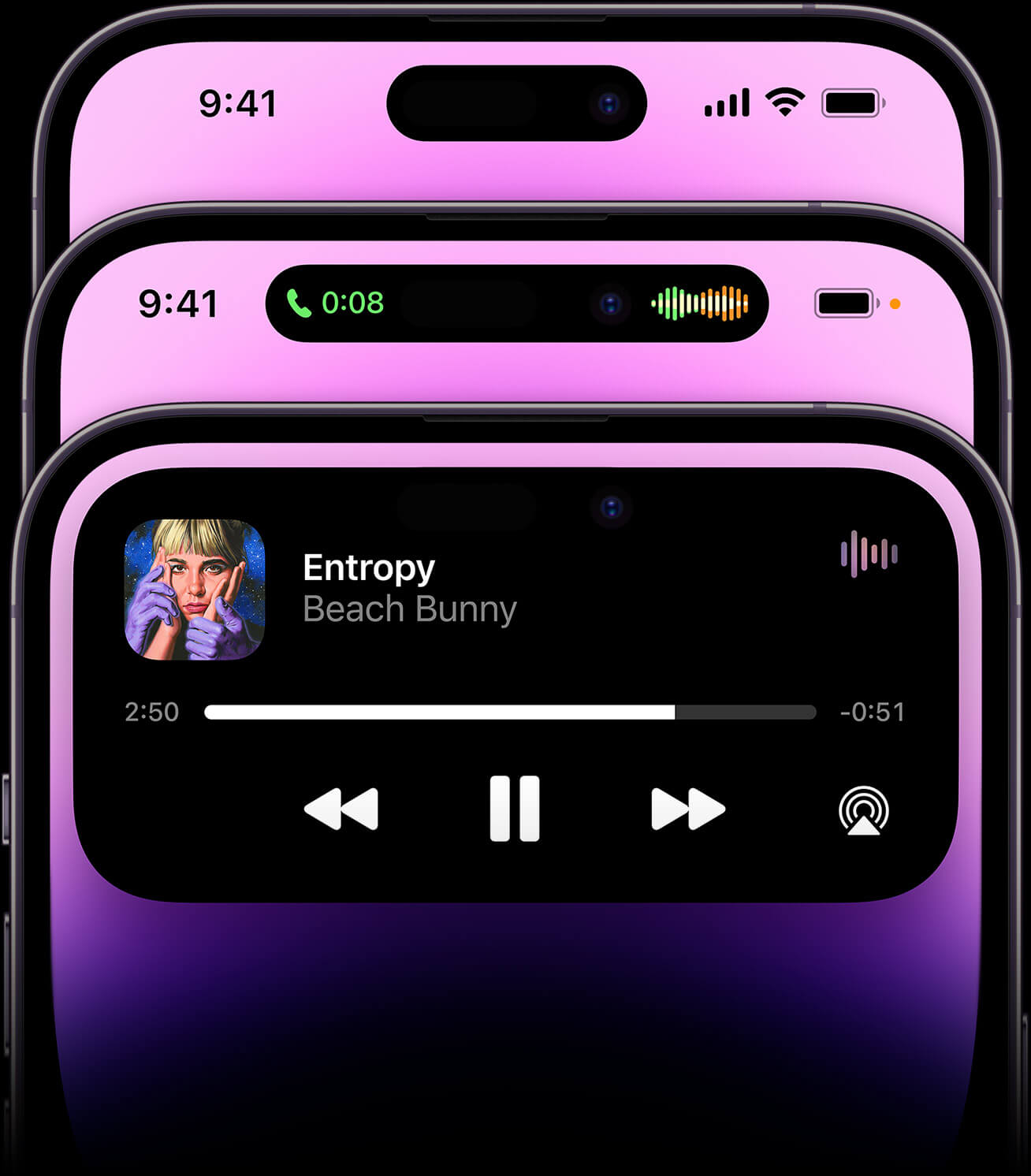 Oh, and there's also support for Always On Display. A little bit different from Android which just displays a clock and a set of notification icons or small widgets, the iPhone 14 Pro displays your whole lockscreen. Apple claims that this doesn't drain your battery as bad as you think, as the iPhone 14 Pro is still touted as having all-day battery life.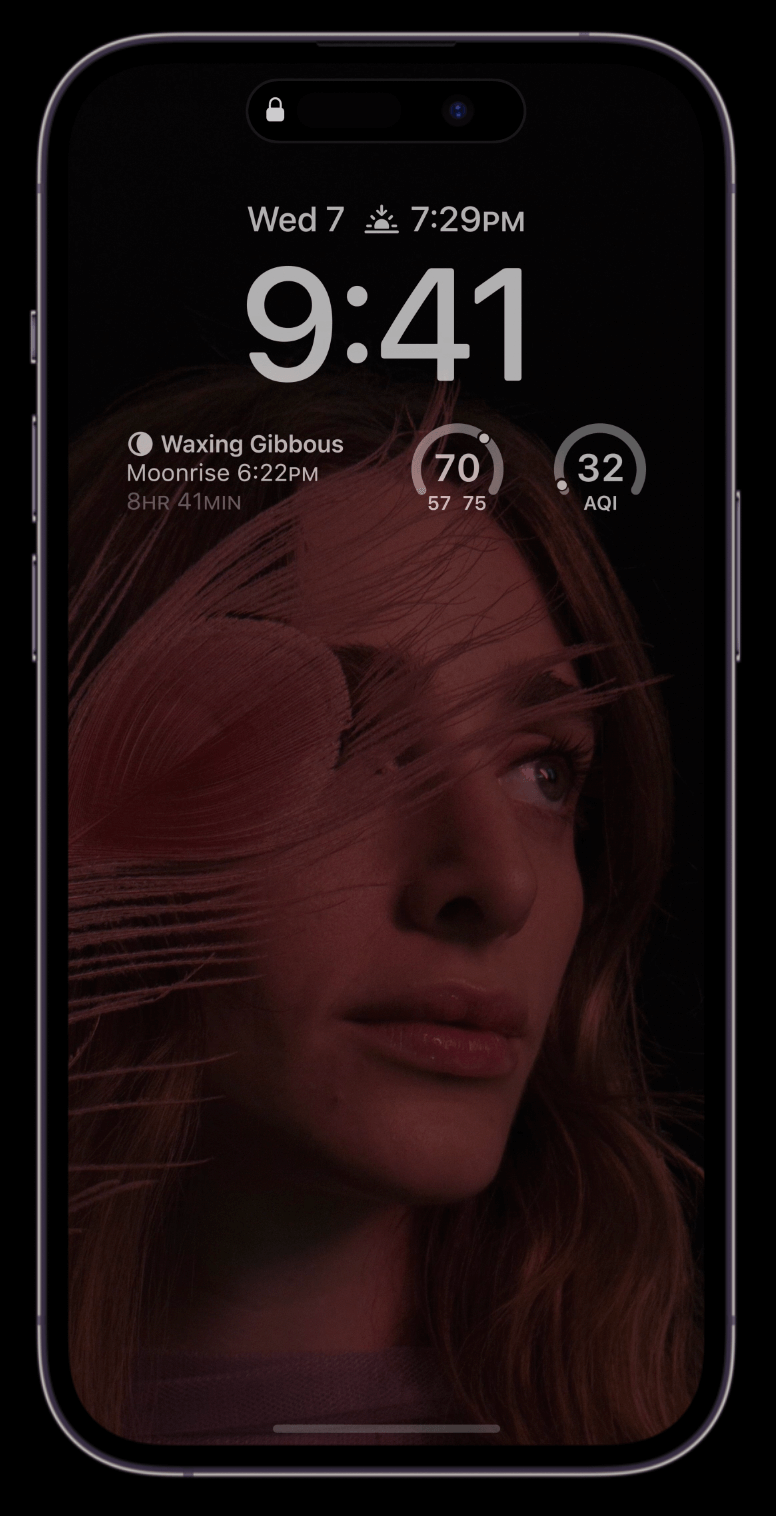 Speaking about specs, the 14 Pro gets the new A16 Bionic chip, which actually is a marginal upgrade over the A15, the new 48MP camera sensor for better details, and all the goodness from the non-Pro variant such as Action Mode, Photonic Engine, Crash Detection, Satellite Connectivity, and SIM Tray omission. Just like the previous generation, the Pro also comes with 120Hz ProMotion display, now brighter with maximum brightness of a whopping 2,000 Nits. It also still starts with 128GB of storage, up to whopping 1TB.
So, with such a minor update on the 14, certainly I'm not upgrading. If you're new to iPhone and eyeing for the 14, I suggest considering the 13 Pro instead, since I'm sure you can get one at a discount. The 13 Pro has better cameras and all the Pro privileges you can expect such as stainless steel frame and the buttery smooth ProMotion display. If you're eyeing for the Pro, hey, be my guest. I'm sure that Dynamic Island will turn a lot of heads.
Apple Watch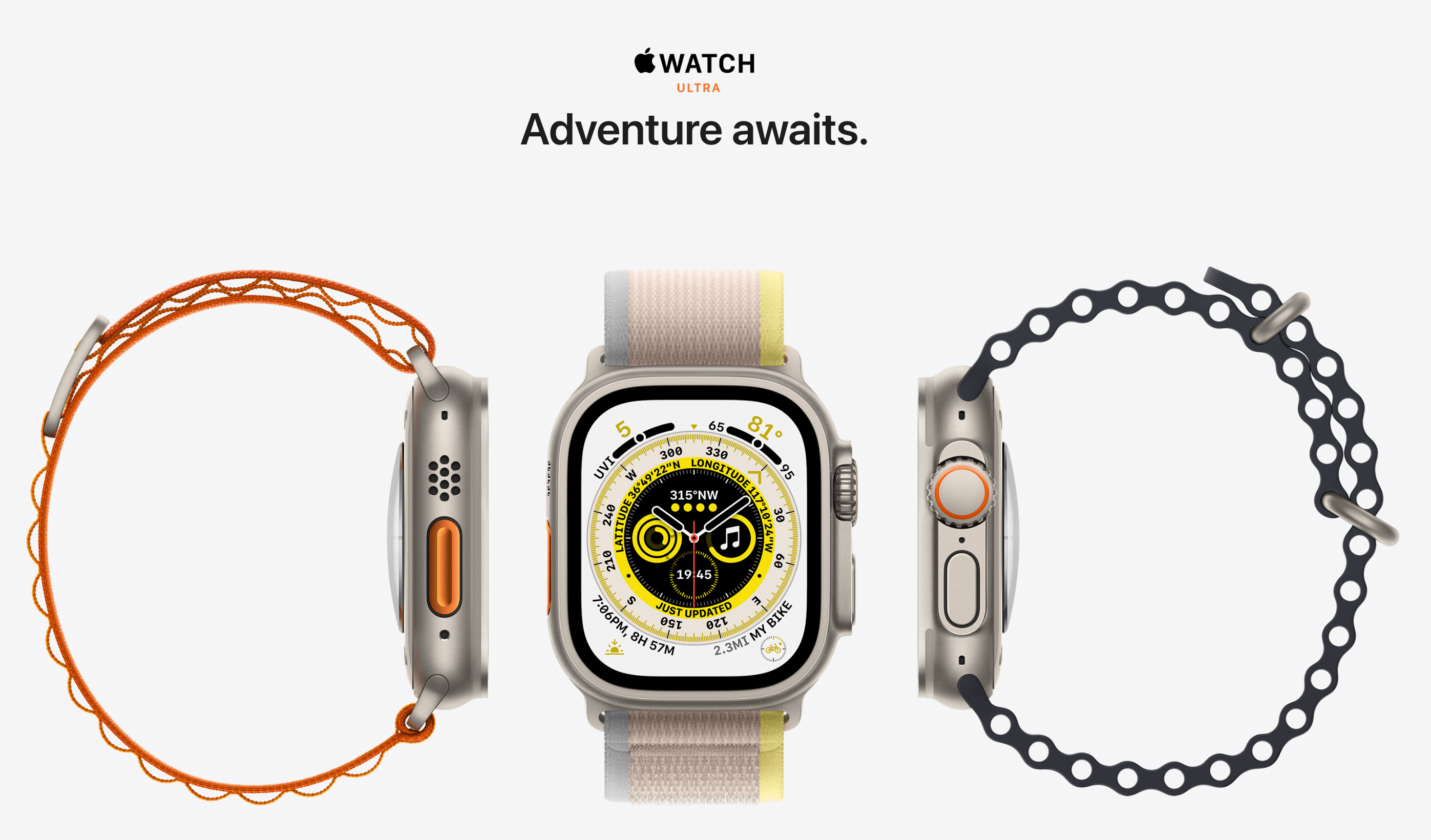 Apple introduces a newcomer to the lineup, the Apple Watch Ultra. Equipped with rugged titanium enclosure and various outdoor capabilities such as Dive Computer, Dual GPS for tracing back your route, and a better battery, this Apple Watch is indeed overkill for average Joes like us. The pricing is also on par with the base iPhone 14 model. So no, I'm not going to get this one.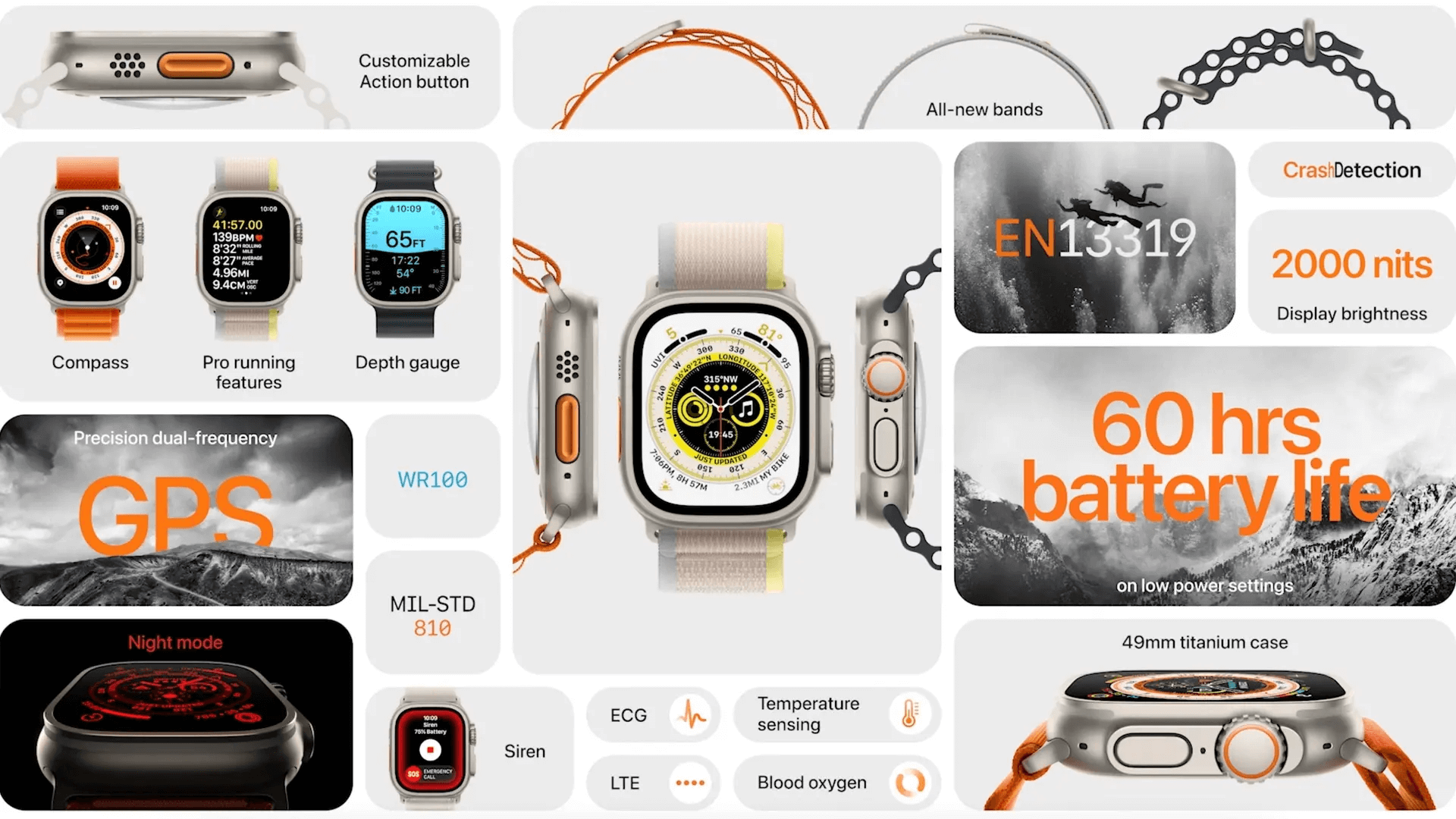 As for the Series 8, it's got a minor but welcome upgrade. Apple adds temperature sensor which supposedly can better predict your menstrual and ovulation cycle. The said sensor might also be able to get better sleep stats. As for battery life, thanks to the S8 System-in-Package, the Apple Watch Series 8 can now last up to 18 hours in a single charge. There's also the same Crash Detection feature which detects if you're involved in an accident. Does it warrant an upgrade? Hm, I don't think so. My Series 5 is still very capable, though I might need to replace its battery soon. Here's hoping that I can hold out until Series 10 and Apple blesses us with much more battery life by that time.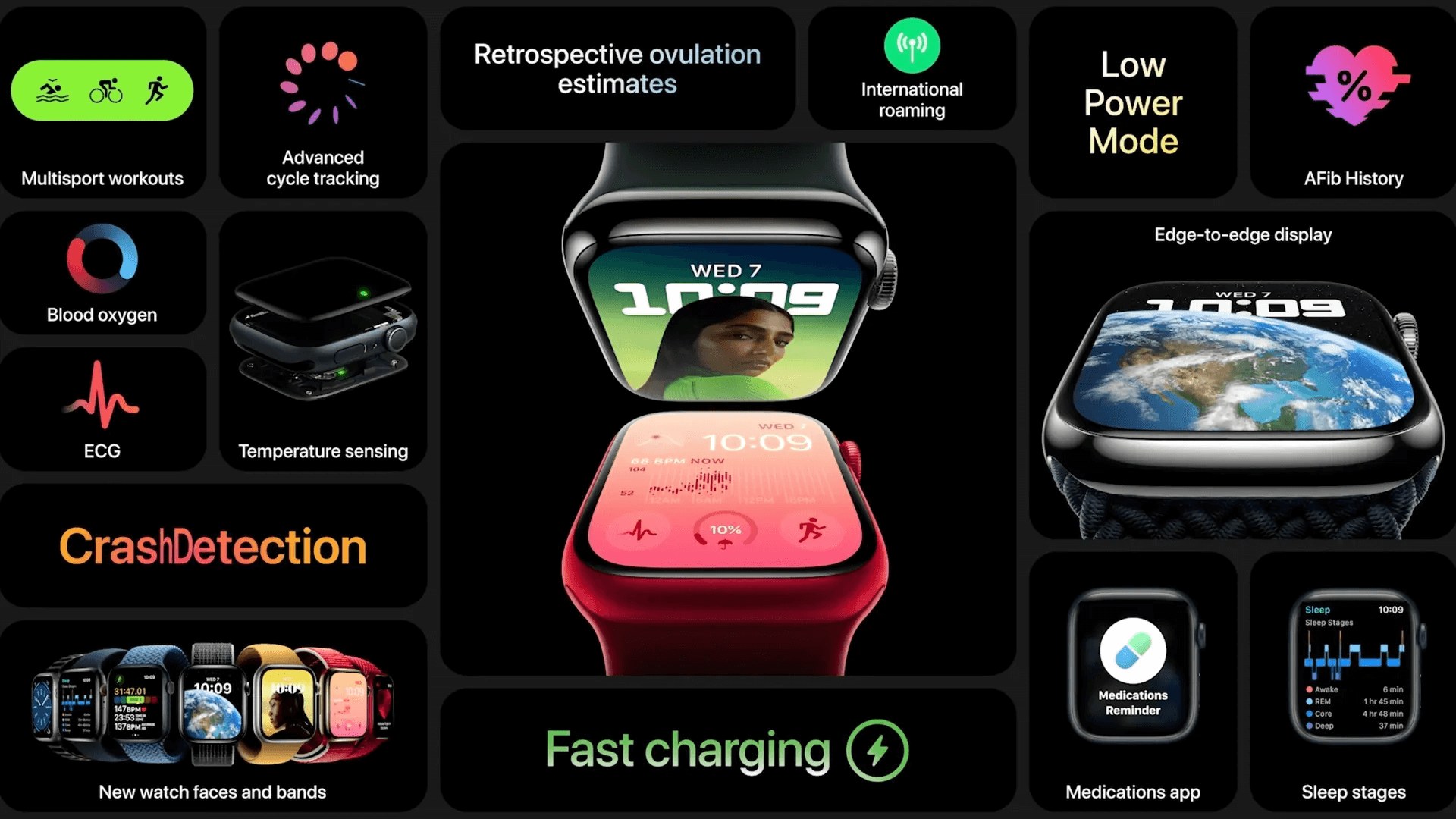 The Apple Watch SE also gets upgraded with the same S8 SoC, supposedly improving its performance by 20%, and giving the same up to 18 hour of battery life. Crash Detection is also added to this most affordable Apple Watch in the lineup.
AirPods Pro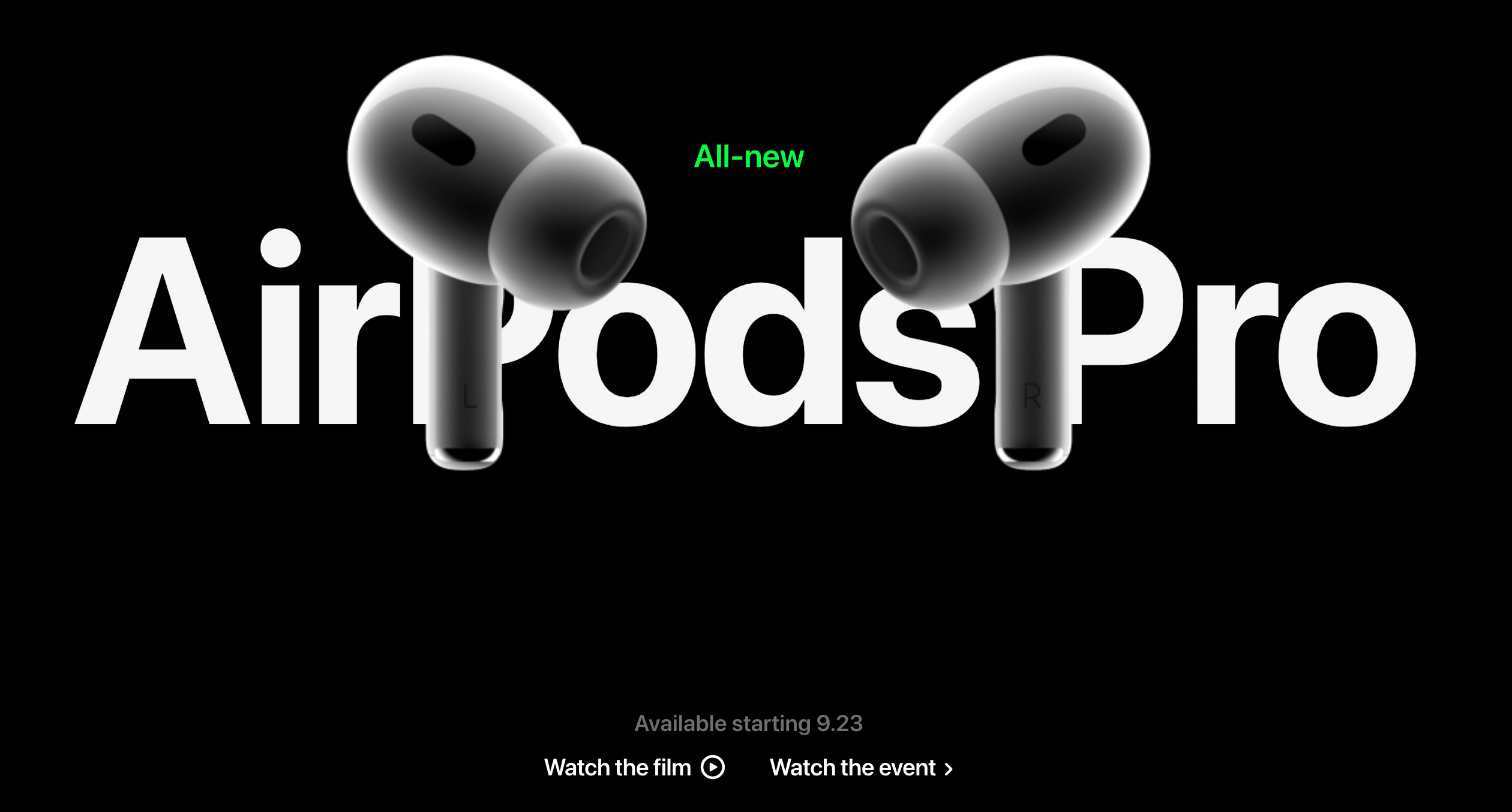 The second generation AirPods Pro looks mainly the same as its predecessor. However, there's the updated H2 chip which Apple claims have better audio (crisp high notes and better bass), better noise cancelling (up to 2x), adaptive transparency mode (thanks to repositioned mics), and better battery life (up to 6 hours with noise cancellation on). The touch control is also updated a little bit. In addition to the current gestures, you can now slide up and down the stem with your finger to control the volume. There's also a new XS tip included in the package. Spatial audio improvement is also in the house. It can personalize the experience based on the shape of your head, using the iPhone's true-depth camera. For this last feature, I don't know yet if it's coming for the older Pro. Knowing Apple, though, I wouldn't hold my breath.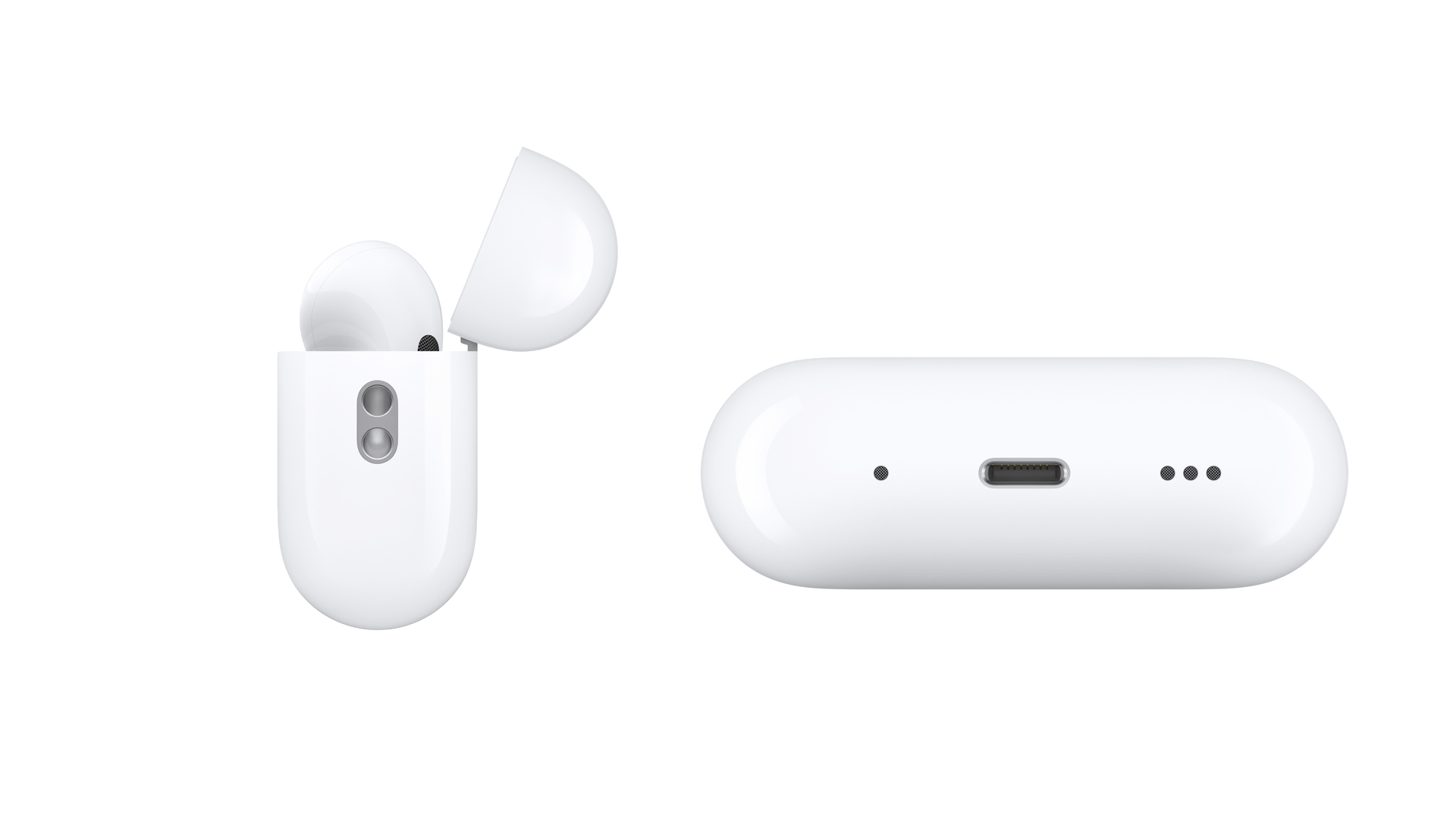 Anyway, the case also gets a few improvements. It now has the U1 chip for Precision Finding (not available in Indonesia, sadly), speakers for finding it in case you lost it and other alerts such as low battery or pairing status and a lanyard loop. In addition, the case is now IPX4 water resistant, just like the earbuds. Oh, and did I mention that now you can charge it with an Apple Watch charger? It still uses Lightning, though.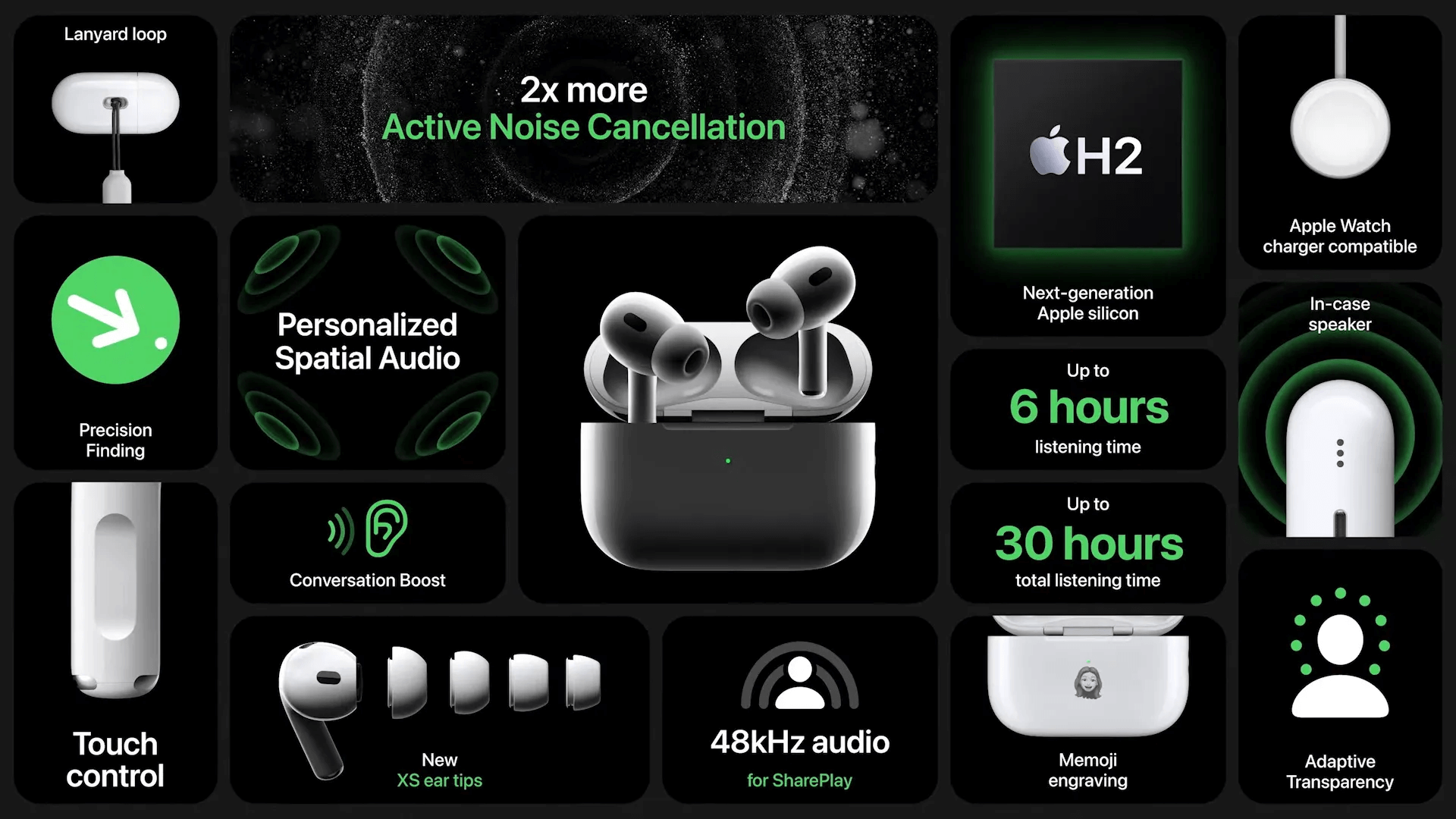 Now that I've listed it, the AirPods Pro refresh is actually major despite having no redesign. However, I think I'm going to put it on hold for now. The battery and H2 chip upgrades are indeed tempting, but since the first gen is excellent already and I just got mine replaced, I don't see the urgency of upgrading. Additionally, I don't listen to music with my buds that much, so yeah, might not be upgrading in this cycle, but we'll see.
Conclusion
I feel that this year's upgrades are… a mixed bag. The redesign of the 14 Pro looks neat, but if you think shelling out $1,000 for a new phone is too much, the 14 pretty much stays the same as the previous generation, save for the Plus variant. As for the Apple Watch Ultra, I think that it's overkill, and I don't think I'm going to buy it. The Series 8 improvements are also minor. The AirPods Pro is, in my opinion, the most attractive. Despite not getting a redesign, the under the hood improvement sounds enticing, and the new charging case improvements can be useful.
So, that's it for me. How about you? Are you upgrading this year? Let me know in the comments, or if I miss anything from this event. Finally, thanks for reading this article and see you in the next one! 😁