Anda berbicara Bahasa Indonesia? Baca artikel terjemahannya di sini!
There was a time when I was interested in convertibles. How did I not? Imagine, a device that is both a productivity-focused laptop, and a media-consumption-focused tablet, in a single price. Such interest made me to finally buy an HP Spectre X360 last year.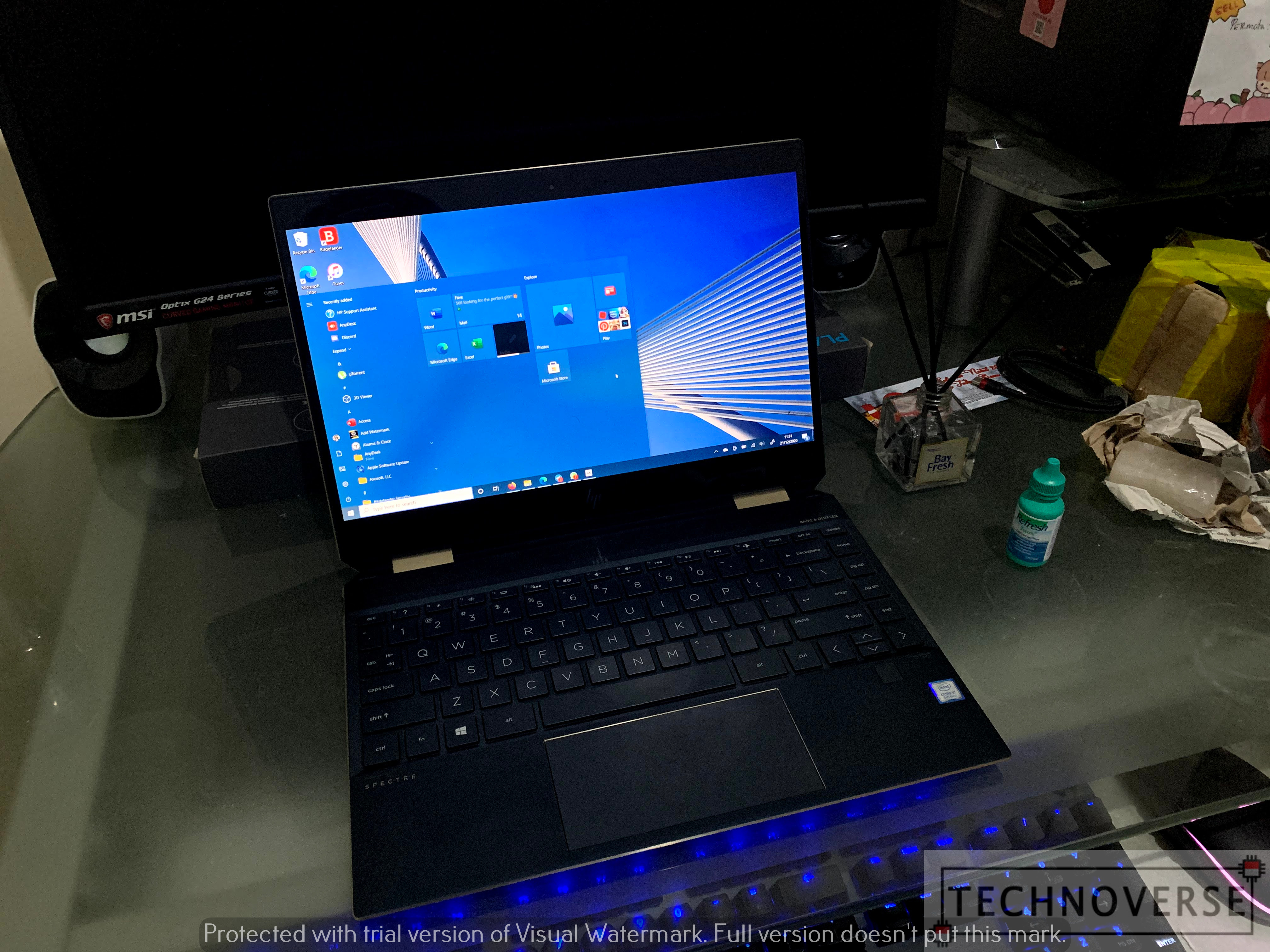 After using it after approximately a year, I think I'm ready to share my perspective on the whole convertible genre. To be clear, this isn't a review, but rather me sharing my perspective on the convertible as a whole, which may or may not influence your decision to buy one in the future.
So, let's start.
The Device
As mentioned earlier, the device I'm using is HP Spectre X360, the gem-cut model, which was released in early 2019. Equipped with Intel Core i7-8565U and paired with 16GB of RAM and 512GB NVMe SSD, this device is powerful enough to crunch through your office apps and some programming.
For the display, since this is a convertible, the panel obviously supports touch screen. Mine is equipped with Intel's 1W 1080p IPS LCD Display. It's bright, colorful, I have no trouble with it. Oh, it also supports Windows Hello Face Recognition Webcam, something that I wish Apple would consider in future MacBook Pros. Additionally, it also has a fingerprint sensor.
As for the keyboard, it's great. It's backlit, clicky, stable, and quite a pleasure to type on, once you get used to the unconventional right side buttons. The trackpad, it's large enough, but when it was released, it was using Synaptics' out-of-date driver instead of Precision trackpad, so navigation sucked big time, that I decided to install my own Precision driver. Fortunately, HP (or Synaptics) recently released an update which turns the trackpad to support Precision driver, so there's no longer complaint for me.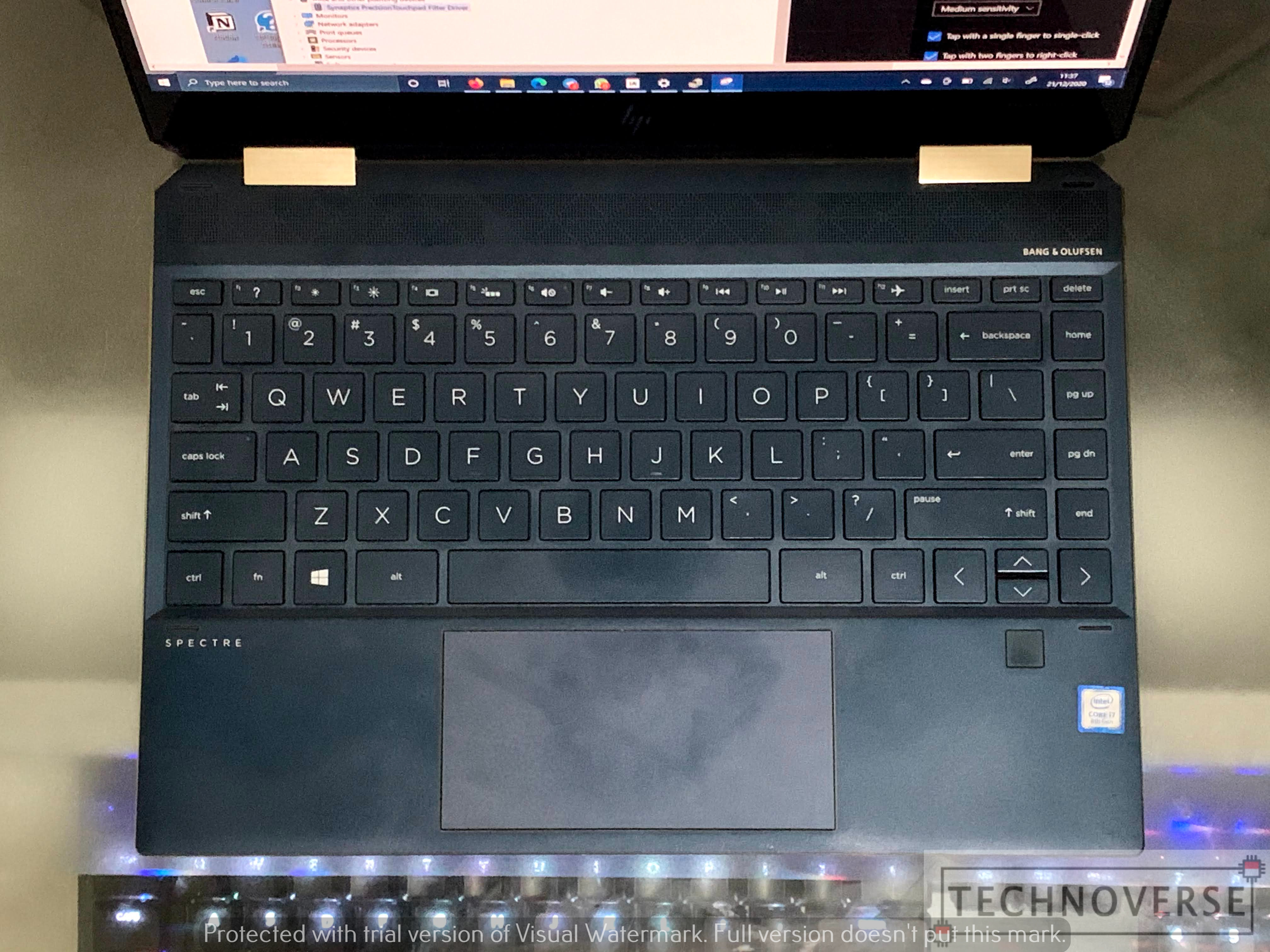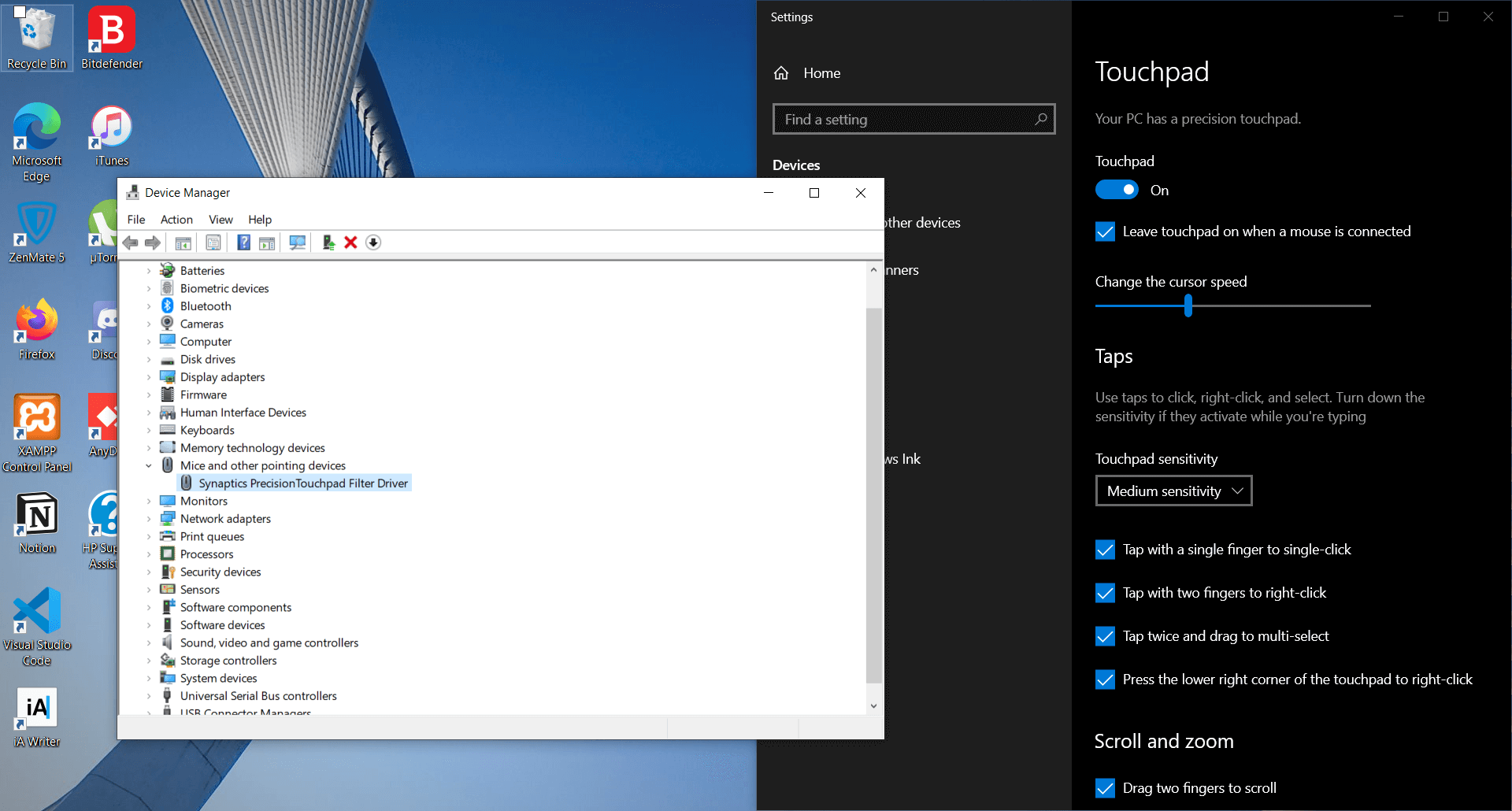 For ports, it's acceptable for thin-and-light laptops. You have a full-sized USB 3.0 port, 2 USB-C ports which supports charging (yes, it charges from USB-C!), a microSD reader, a headphone jack, and a hardware webcam kill switch, for those who are afraid of their webcams. The four Bang & Olufsen-certified speakers provide loud, yet clear sound that's not embarrassing to turn on in front of your friends.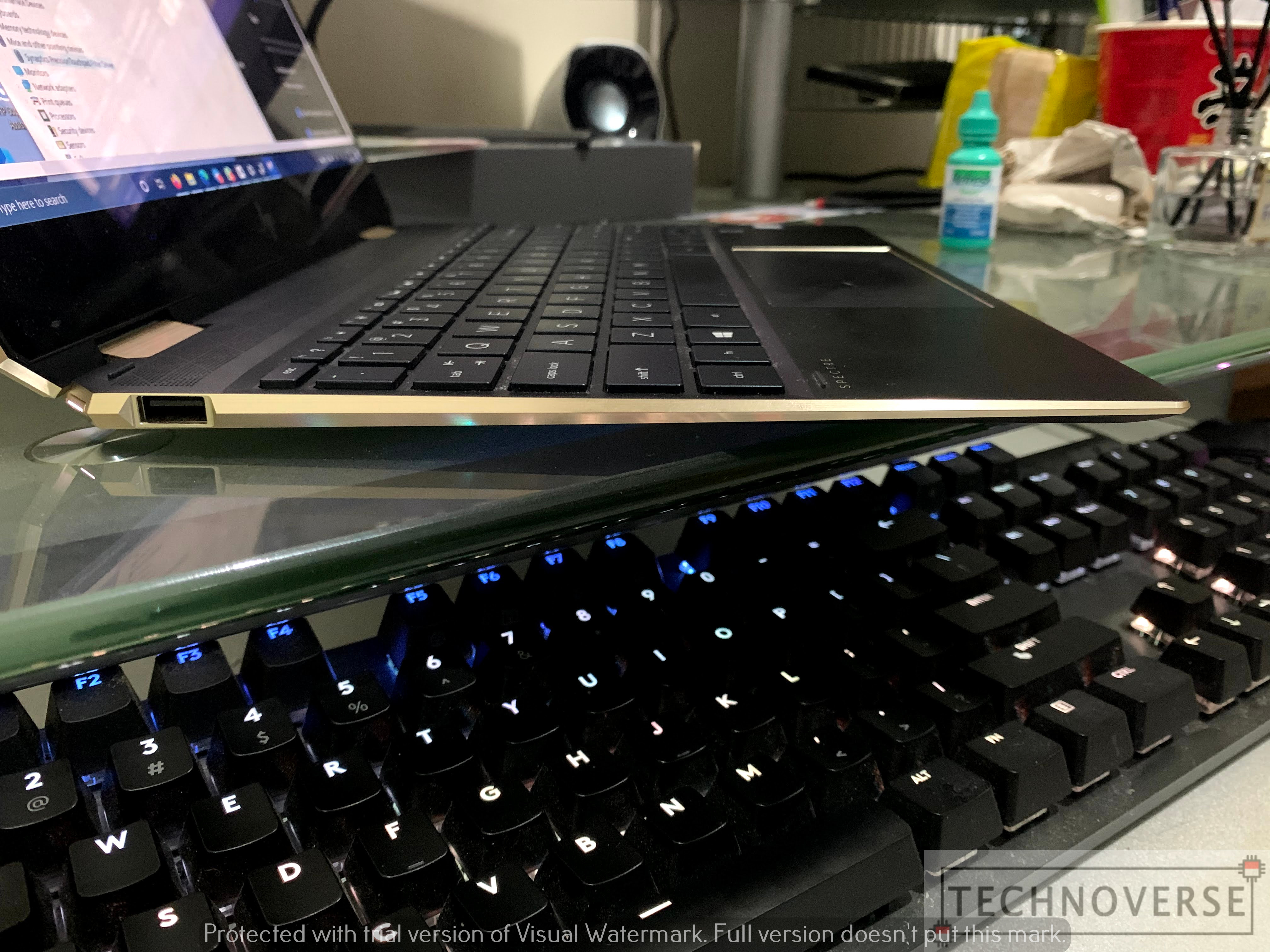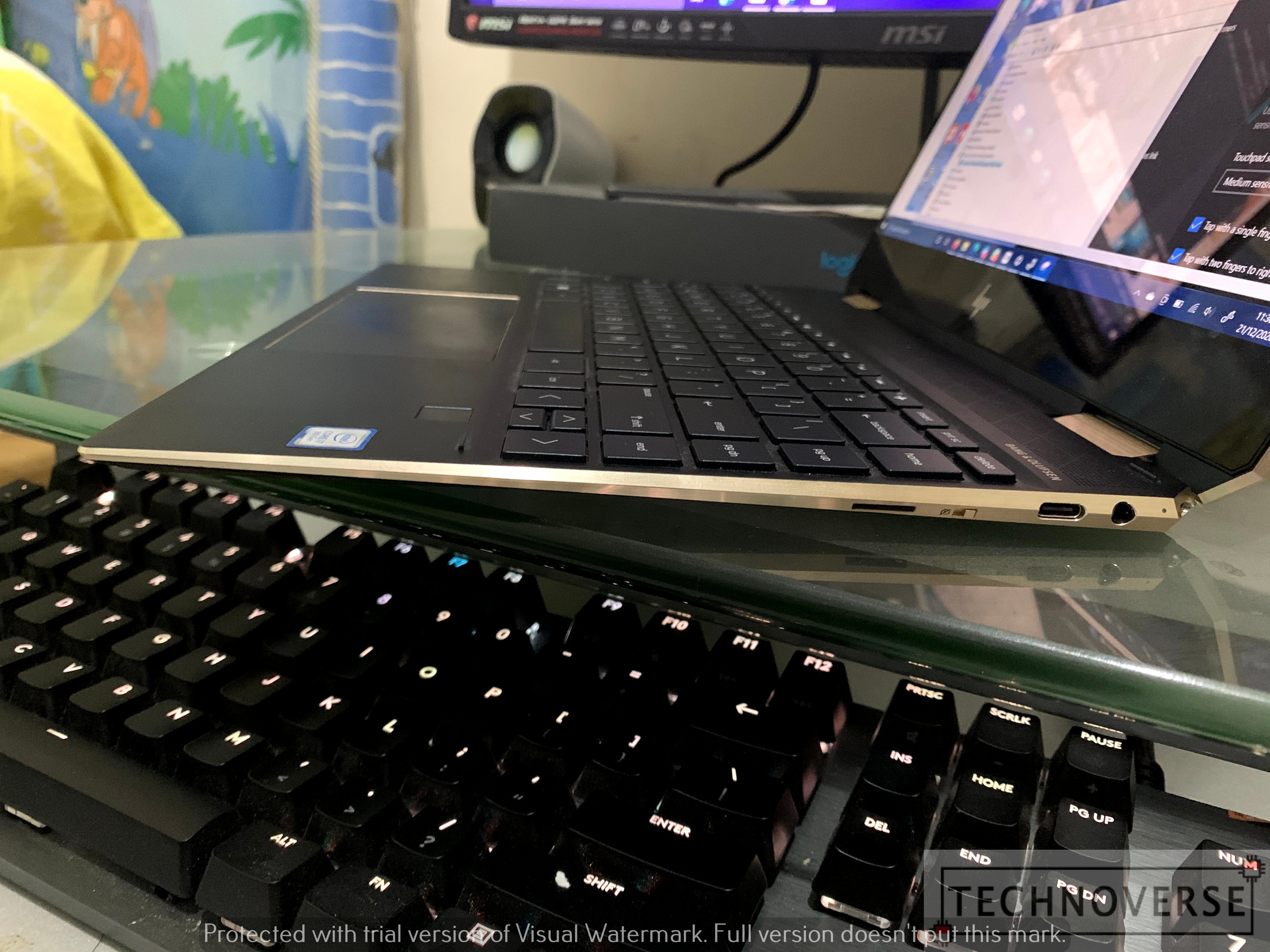 So, all in all, yeah, the HP Spectre x360 is a premium device backed with premium features. It's been a pleasure using it, even after a year.
Using It as A Laptop
Pros:
A Solid Laptop Experience
Again, thanks to its powerful hardware, the Spectre manages to breeze through my daily use case: browsing, listening to music, and web programming. Its great keyboard and recently-updated trackpad enhanced the overall experience. Being lightweight (just 1.3kg) also makes this laptop travel-friendly.
Cons:
Hinge Strength
Compared to my office-issued MacBook Pro, the hinge strength on the Spectre is much weaker. By "hinge strength", I mean the display's stability when you try moving it around.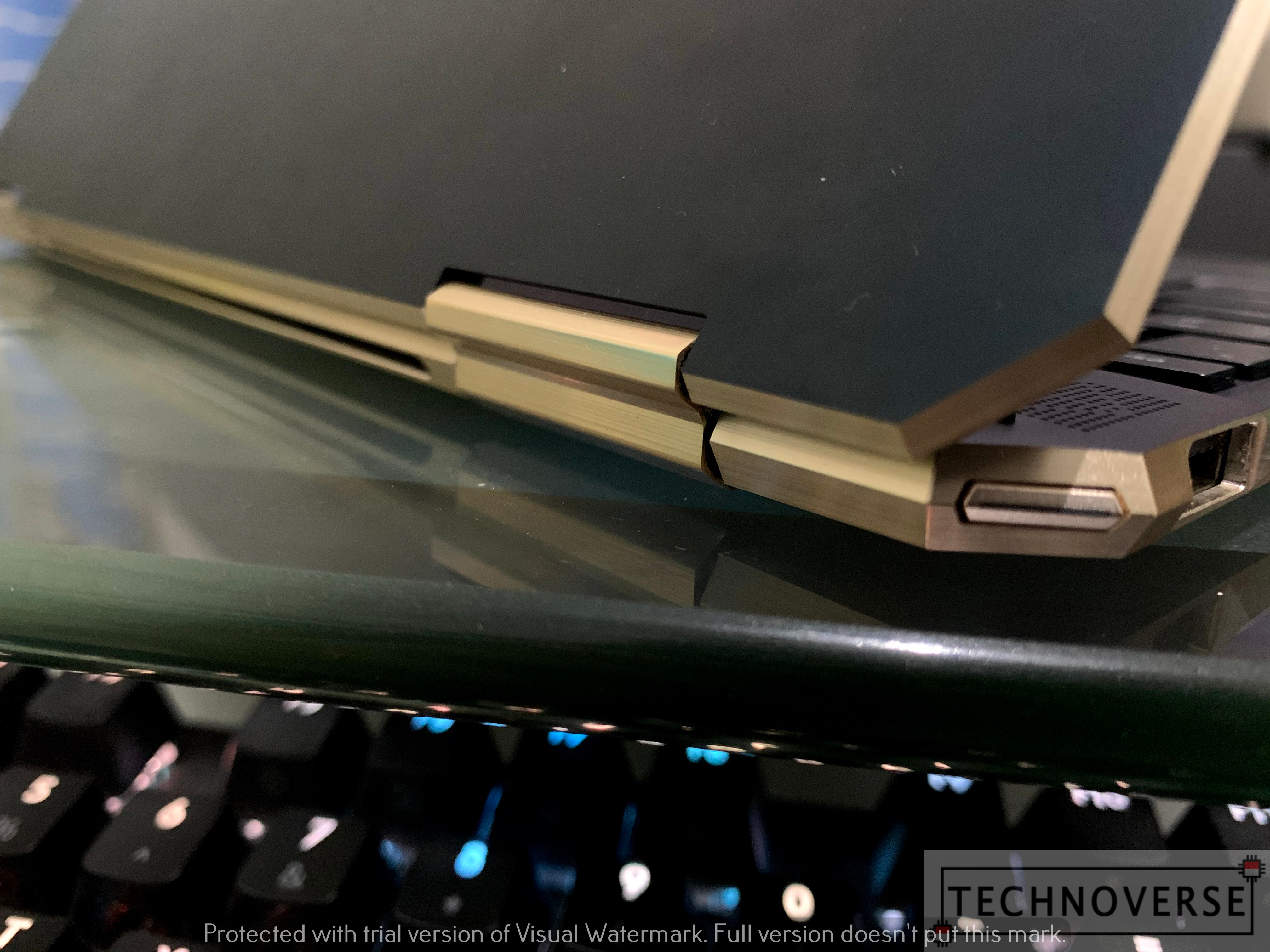 To be fair, I expected this from the beginning, since to be able to have a hinge that can rotate 360 degrees, you'll have to make sure it can be rotated easily without much resistance. Otherwise, people might be afraid to turn it, since it's not that common to turn your display back, until it hits the bottom part (Please, don't try this until you're sure your laptop is a convertible!). But still, this is annoying especially when you often use your laptop while travelling by car on a bumpy road.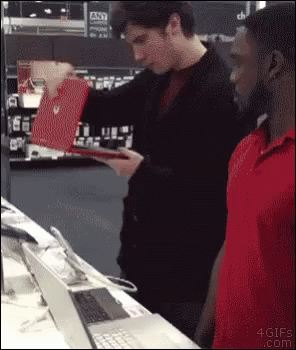 Touchscreen Not Used Much
I think it's more proper to call this one a note, instead of a con. I know there are people out there who prefers touch screen on their laptop, but for me, personally, in laptop mode, a touchscreen doesn't make that much of a difference. Heck, I think I've only used the touchscreen in laptop mode less than 5 times in a year.
Why, because since the hinge is weaker, the display will wiggle when you touch the screen. I have to hold the display with my other hand to make sure the display is stable… or use its "tent" mode, but again, I don't have any use case to use this mode for long. Secondly, in Desktop mode, Windows 10 UI is not optimized for touch.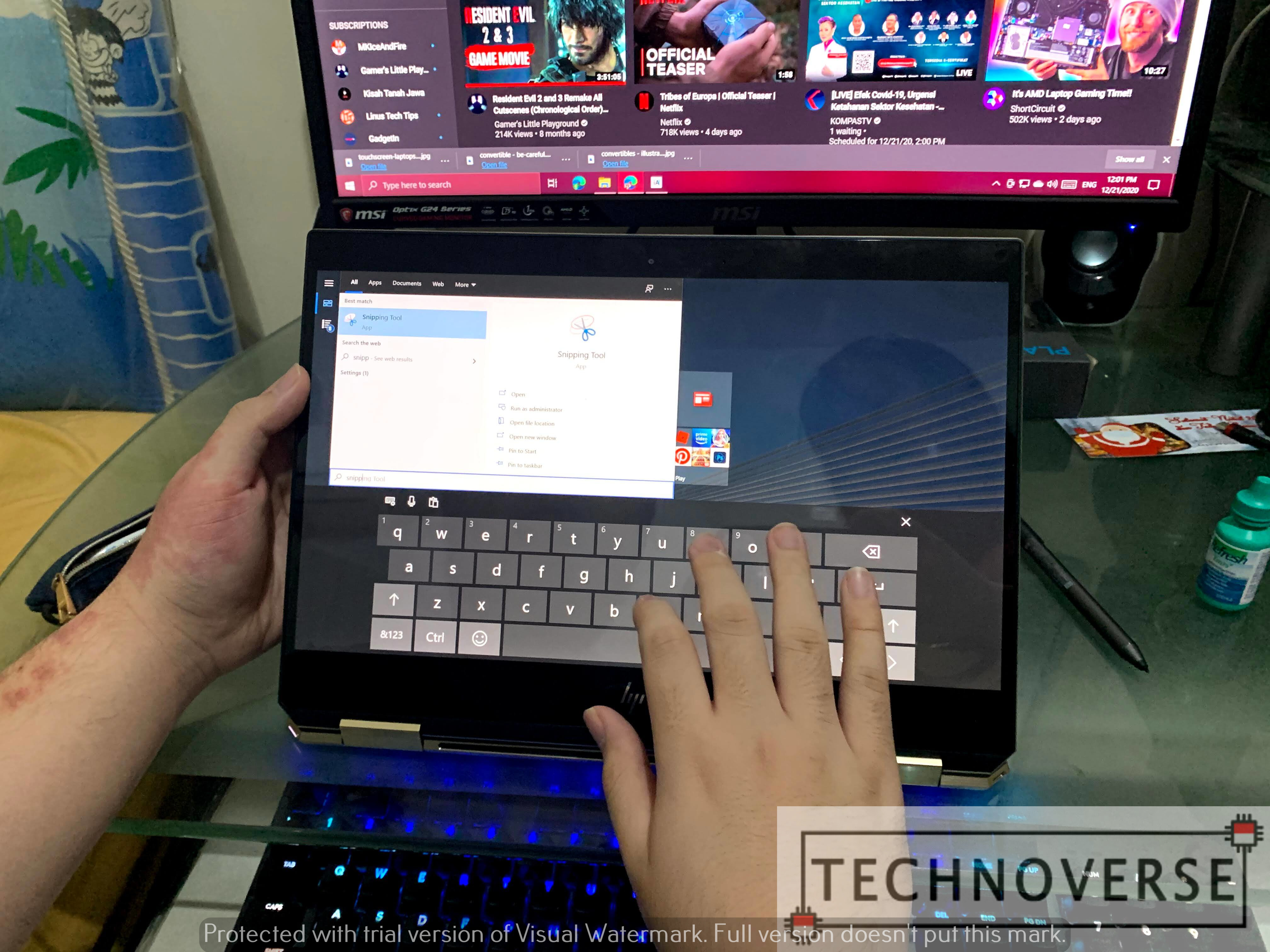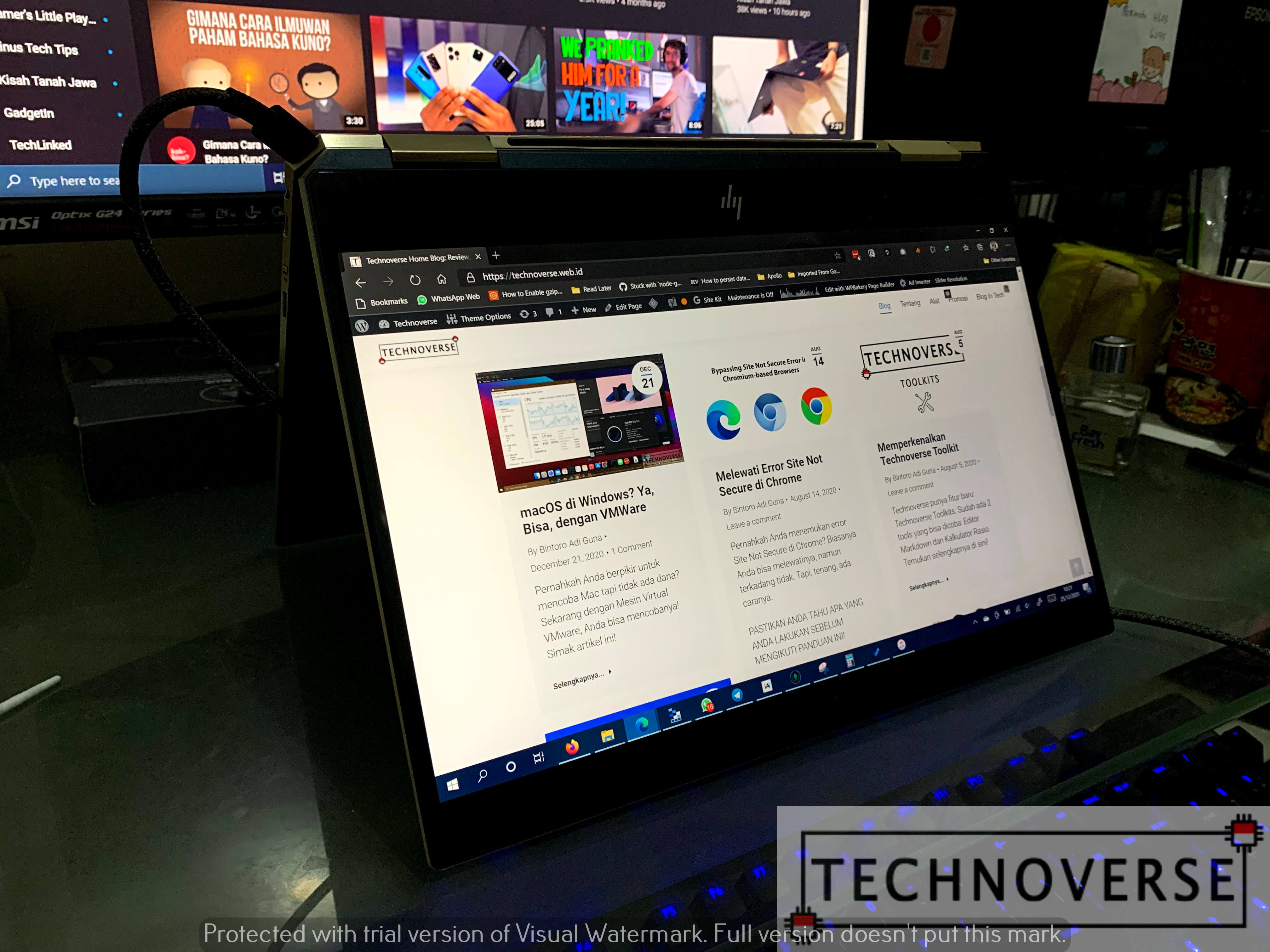 I actually agree with Steve Jobs on his opinion that touch screens are not suitable for prolonged use on vertical surface. To be clear, I personally don't mind touchscreen laptops, but I think its usage on a laptop is rather limited, especially when you already have excellent keyboard and trackpad.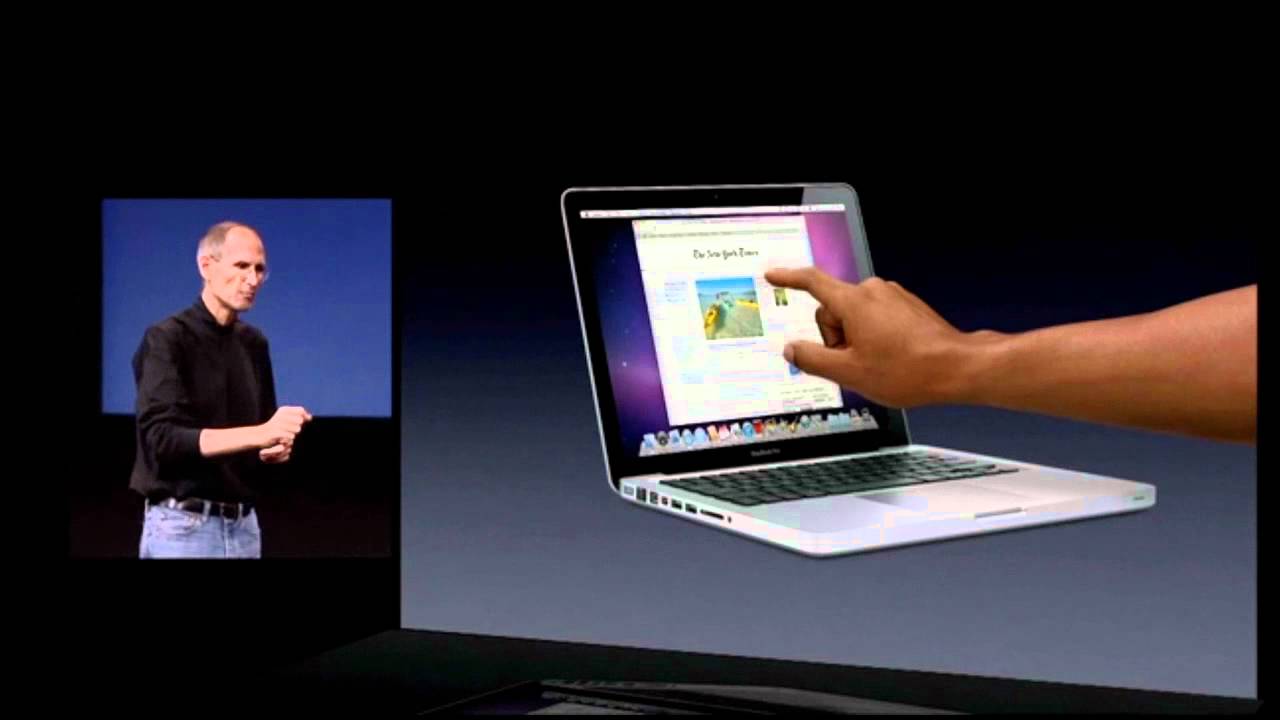 But hey, that's my opinion for my use case. What about yours?
Using It as A Tablet
Pros:
The Versatility is Real
Despite its drawbacks, the convertible's versatility is real, especially when you need to doodle something, or quickly sign a document. Both the included active pen and the touchscreen really excel in this mode.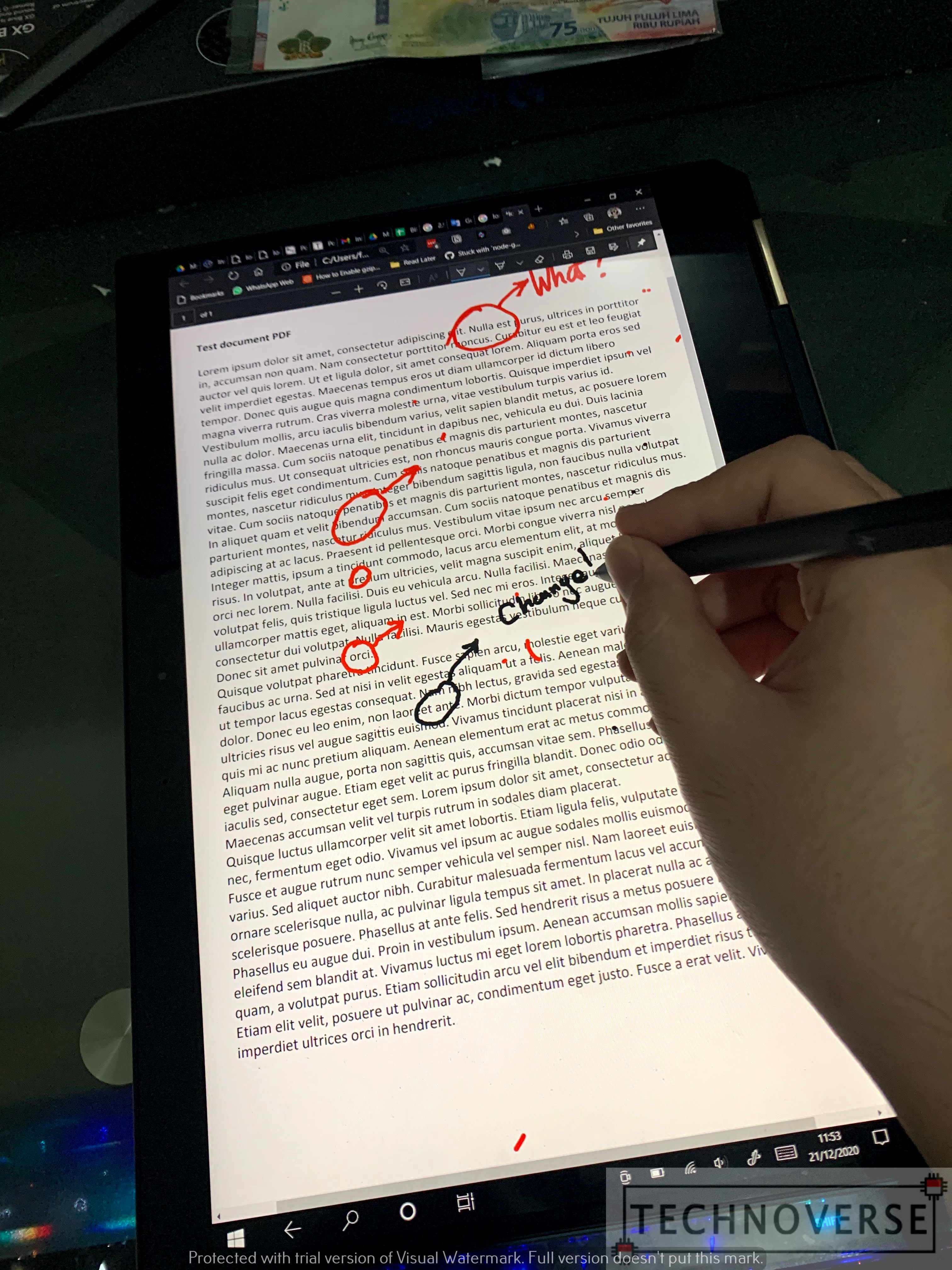 Cons:
The Weight
While the Spectre is a light laptop, doesn't mean it's a light tablet. Compared to iPad, the most popular tablet, which only weighs 500 grams, the Spectre (and most likely other convertibles) is a heavy tablet. With that weight, I have to hold it with both my hands. Consequently, it becomes harder to use for a long time, since I feel my hand getting tired quickly holding that piece of technology slab with one hand.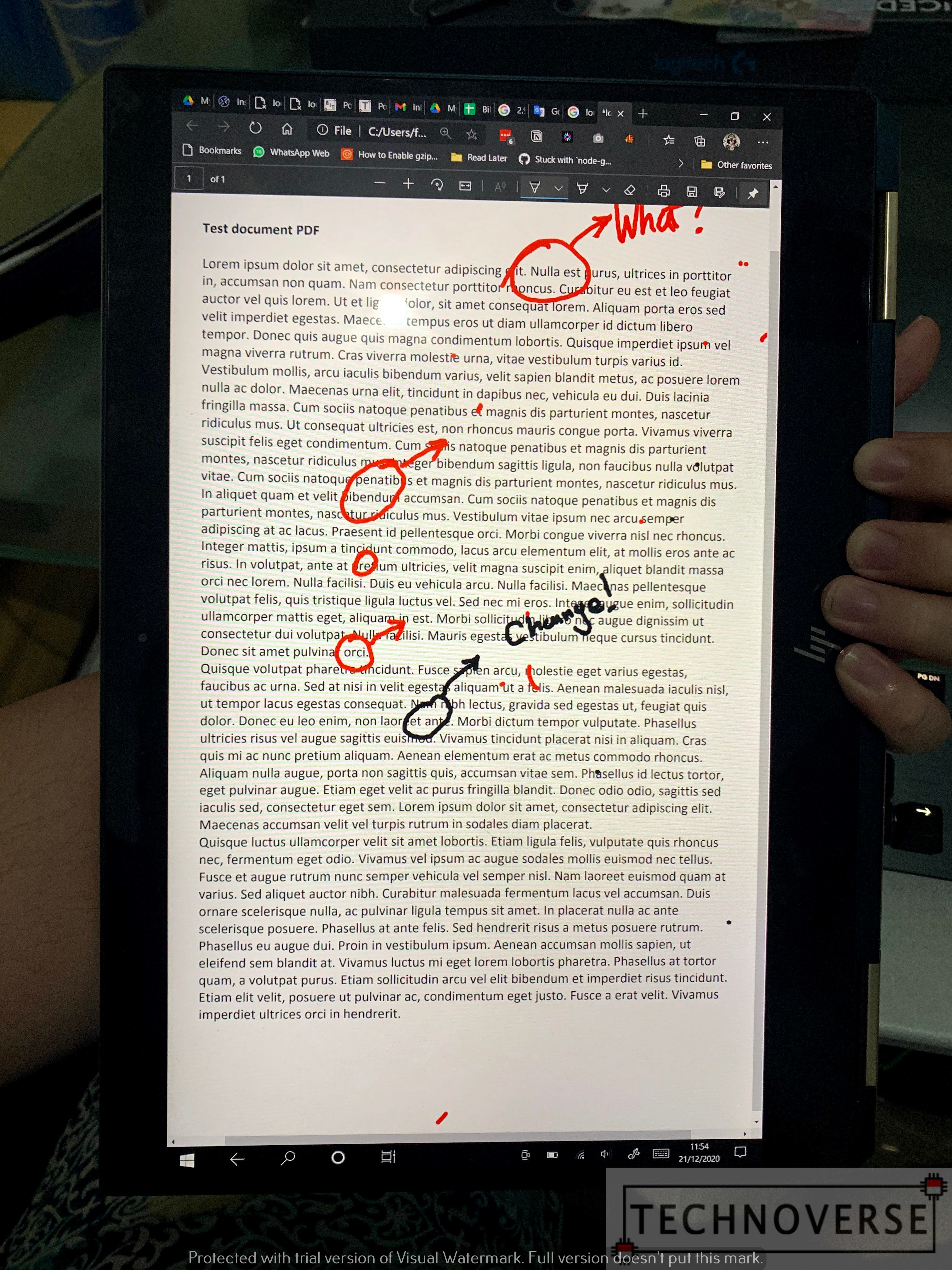 The Keyboard and Trackpad
I think this is the worst weakness of the convertible. When you rotate your convertible to tablet mode, you're exposing both the keyboard and the trackpad, as opposed when closing the laptop, you're covering them.
This results in a very unpleasant feeling when holding the laptop in tablet mode. I'm talking about holding down both the keyboard and the trackpad with your fingers. While the clicks are not registered, I'm somehow afraid that I'm deliberately trying to break my keyboard and trackpad.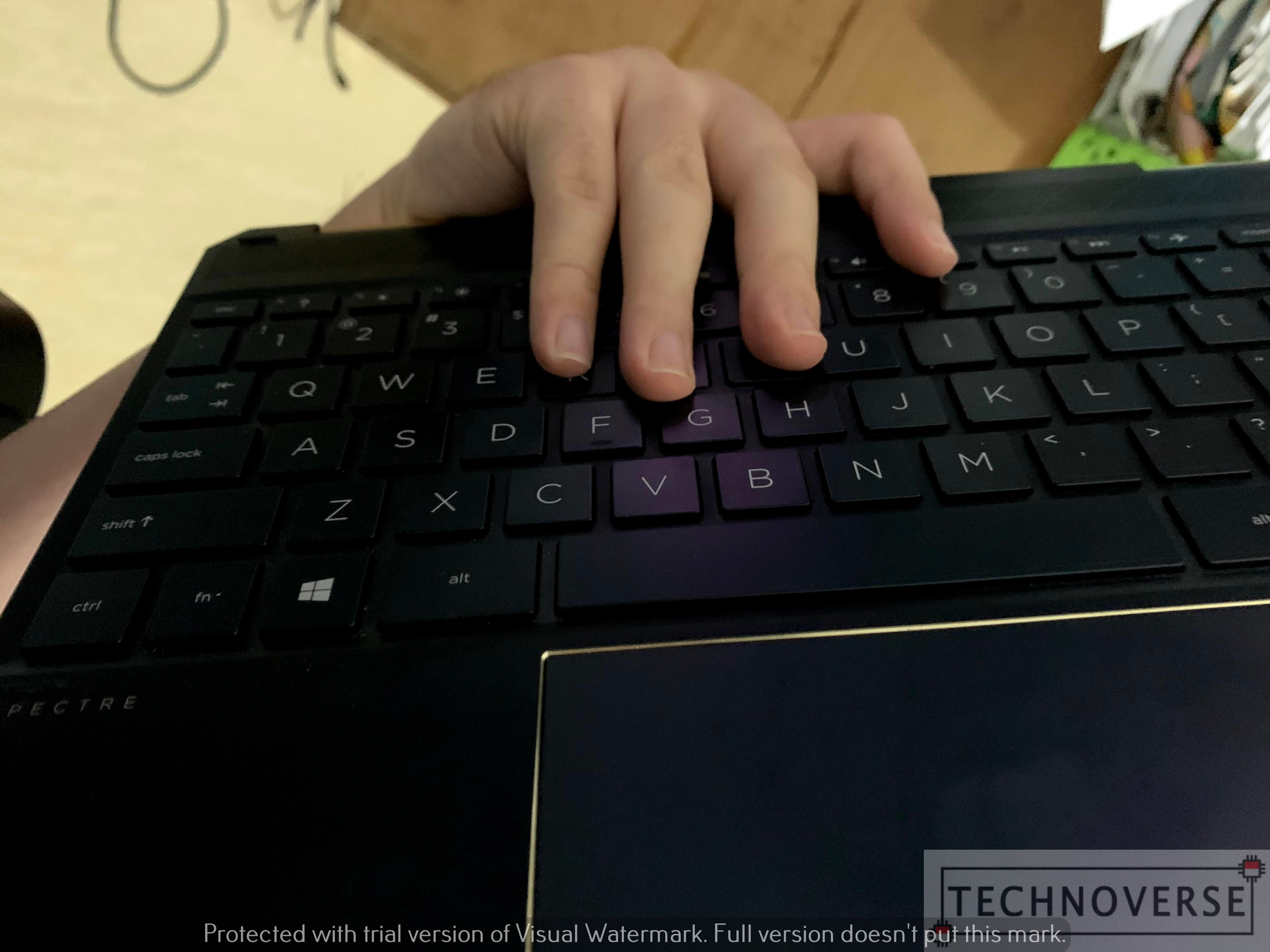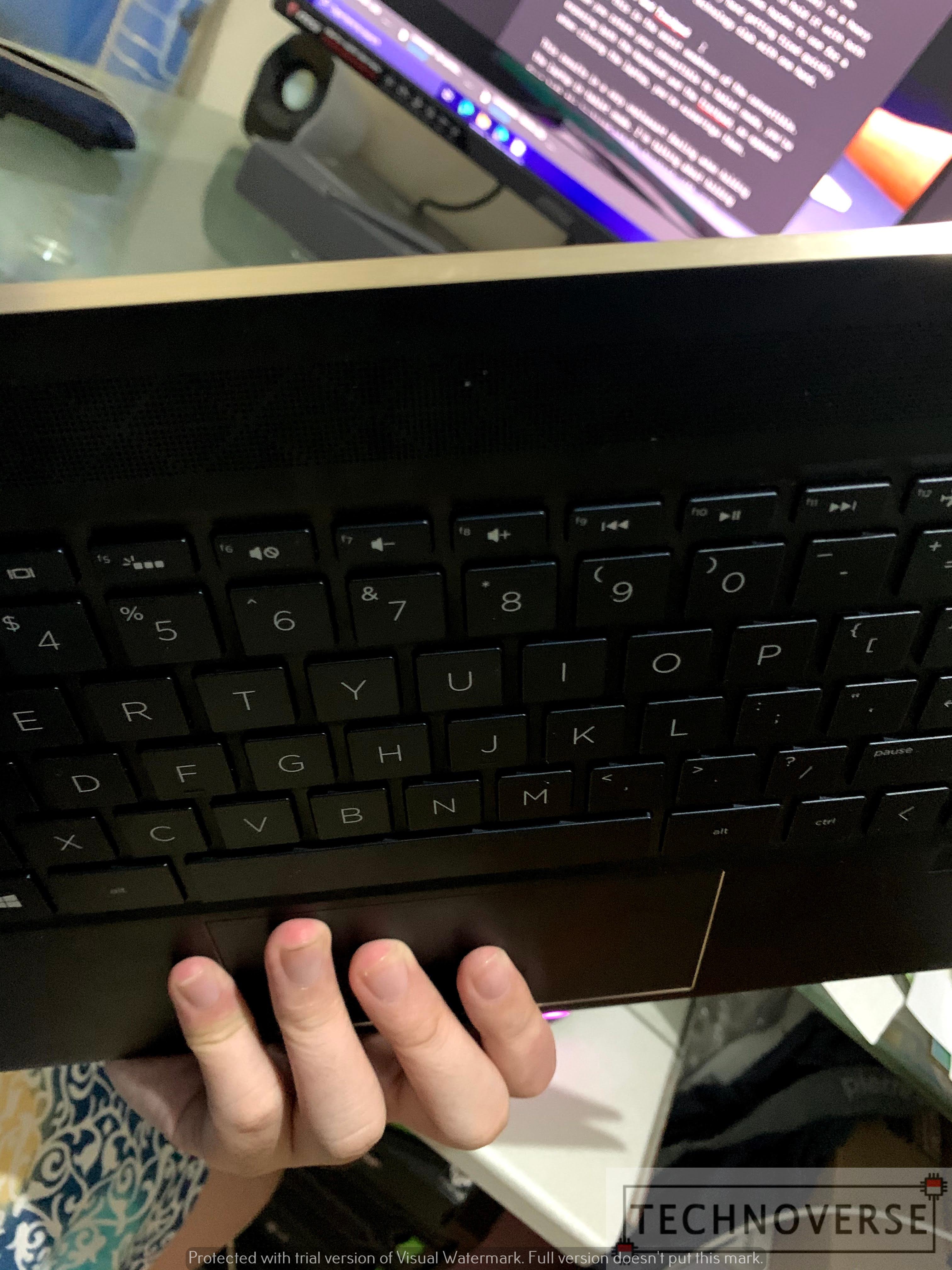 Because of that, whenever I'm trying to hold my Spectre in tablet mode, I'm always reaching for the corners, because that way, I can avoid holding down either the keyboard, or the trackpad. Of course, holding something that heavy from the corner isn't comfortable at all, but fortunately, the side bezel is large enough to put a grip on.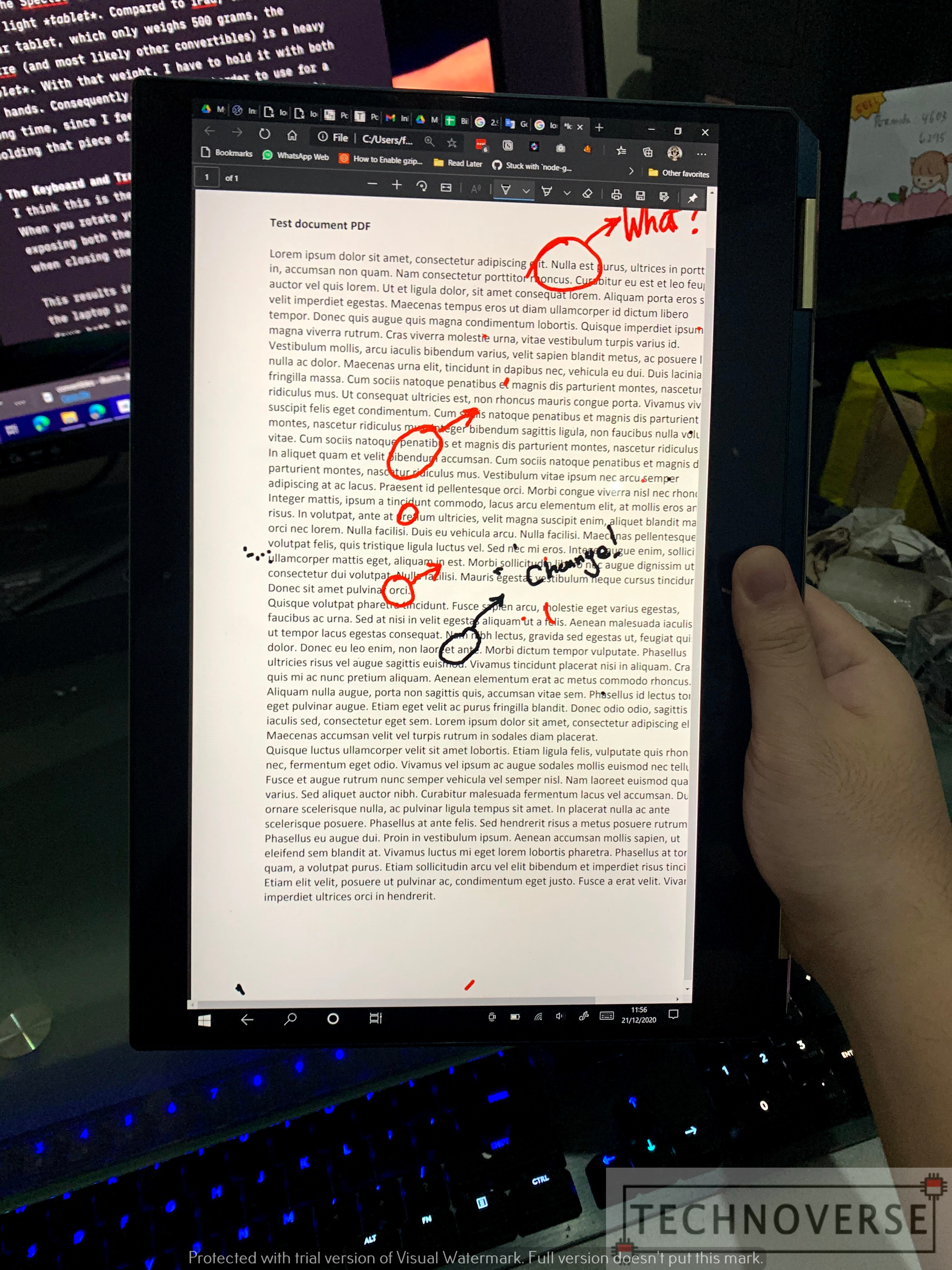 Unfortunately, the latest Spectre iteration trimmed that bezel to a minimum, so I don't know how I'm going to hold that one…
The UI
Windows 8 was Microsoft's first attempt at building a touch interface. While it works for me, some people hated the change to the Start menu. Hence, they put the old Start menu back in Windows 10, but kept the Windows 8 one for the tablet mode.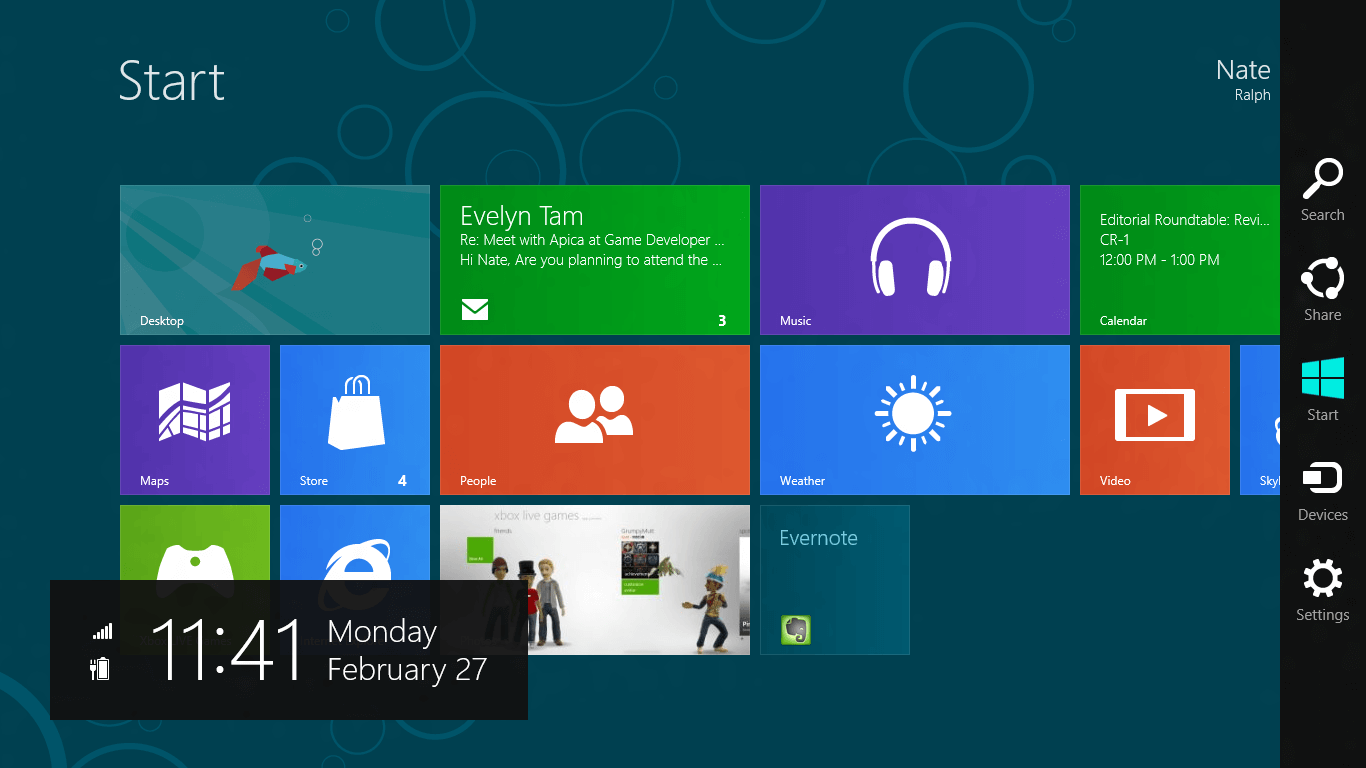 I'm personally fine with that, but unfortunately it's too limiting for me. Maybe because the Windows I know is a multitasking monster, and I hate being limited to just one open window at a time.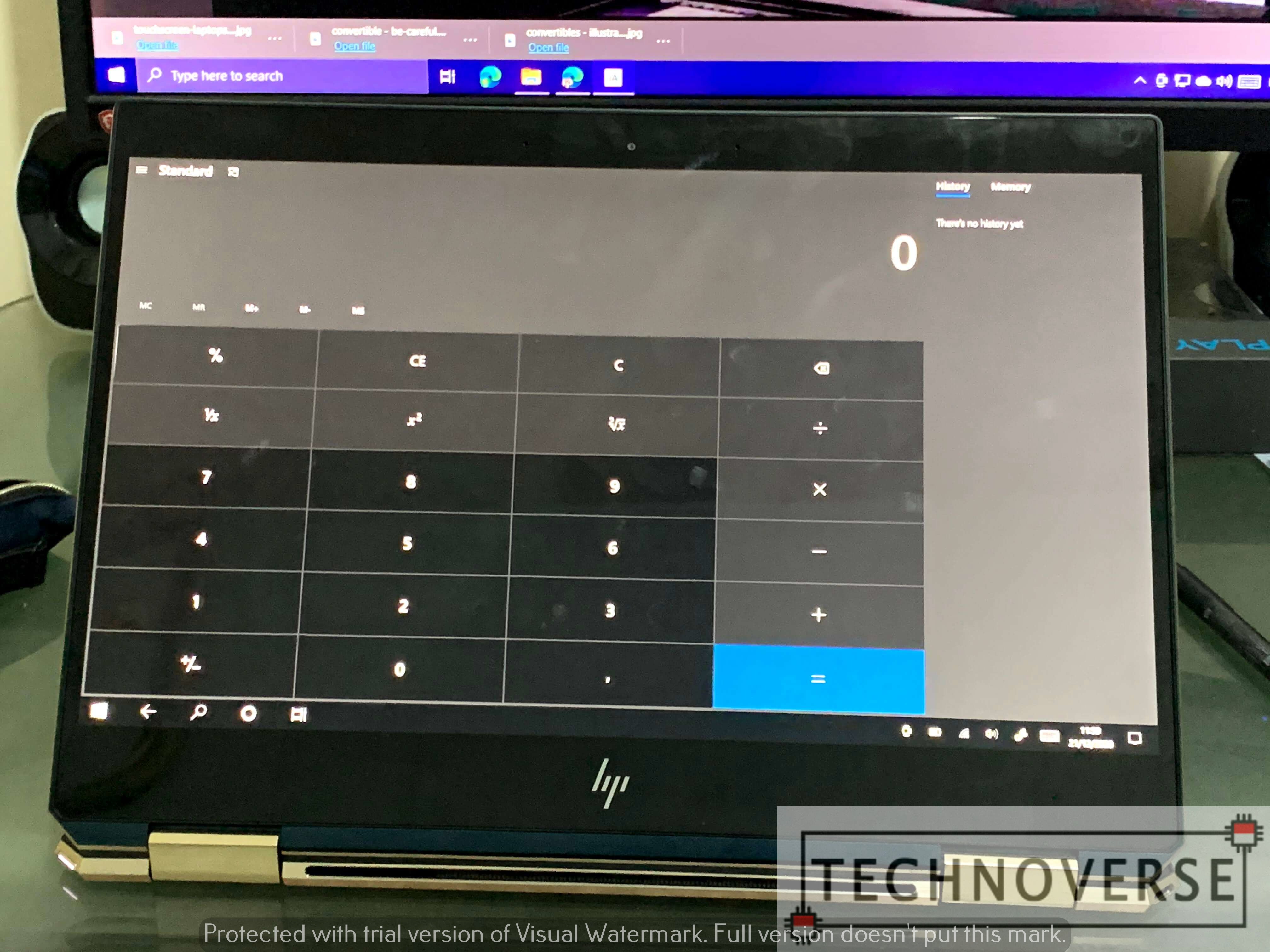 Additionally, not all apps have touch-optimized UI, and given how touch screens are still a luxury for Windows laptops, I don't think many developers will even consider developing one, let alone legacy apps. Take a look at Microsoft Office, for example, a first-party app. While it has the option to turn on touch-optimized UI, it doesn't automatically switch when you're on tablet mode. You have to turn it on manually.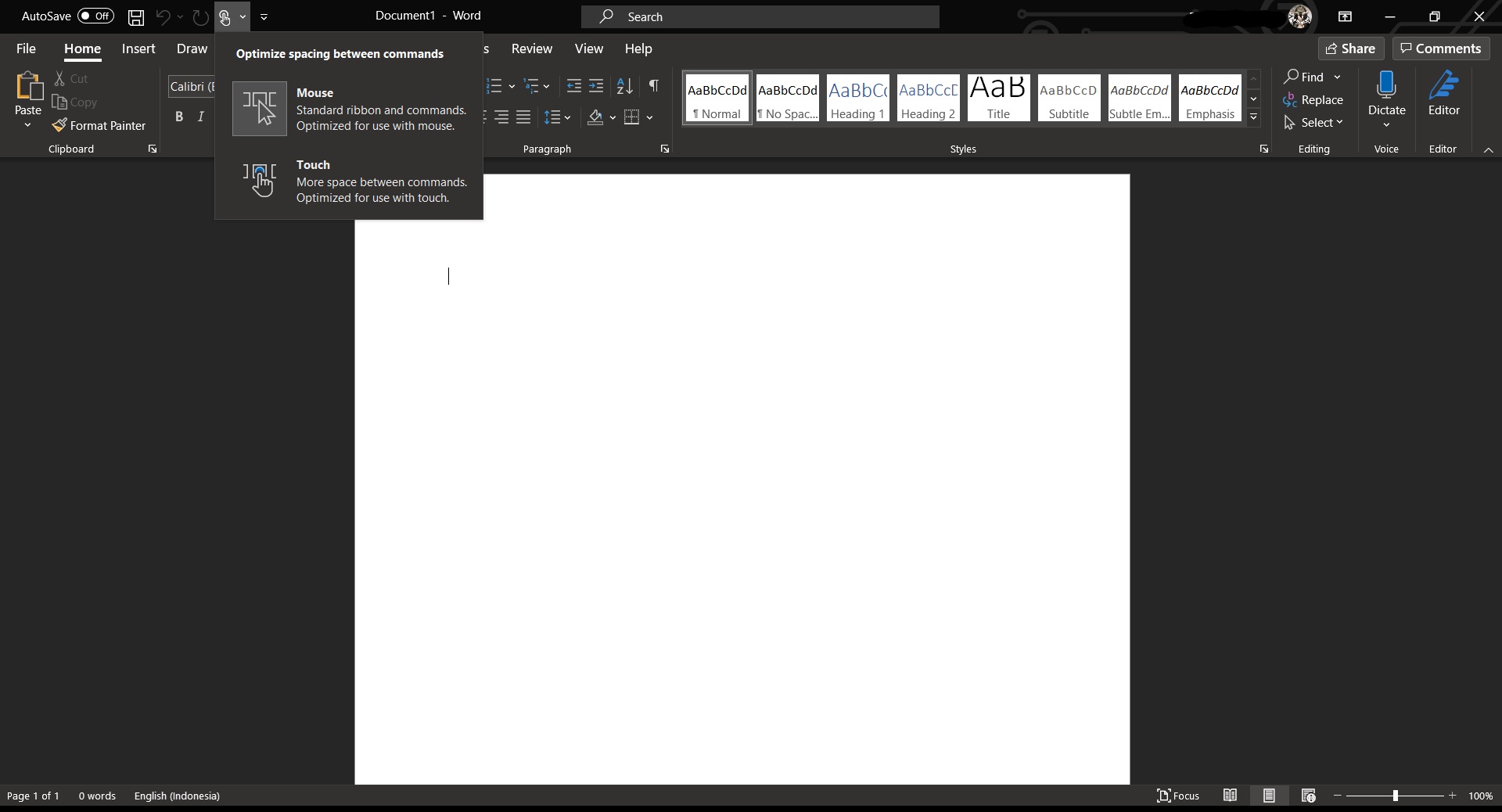 Conclusion: Convertibles are Not for Everyone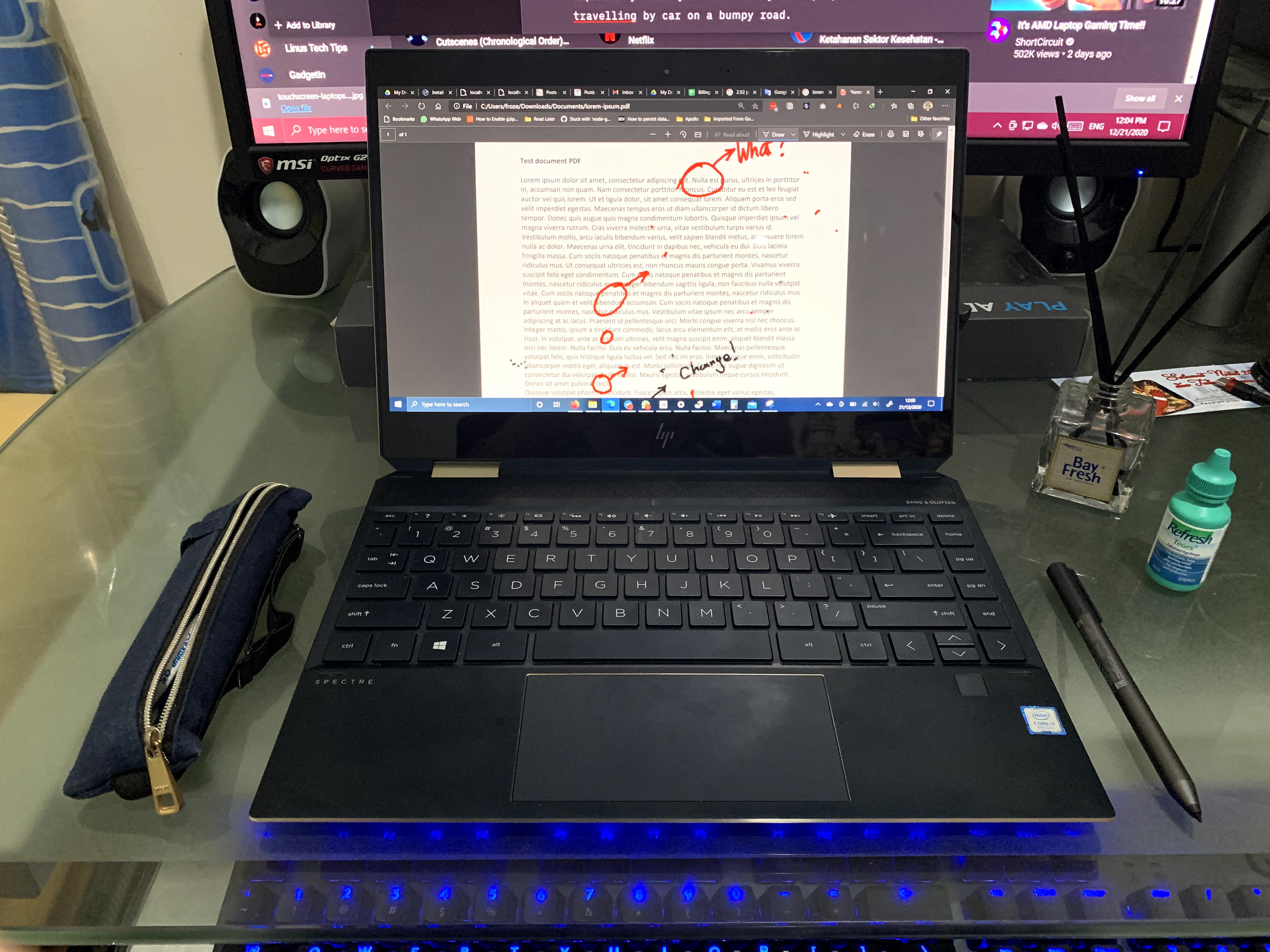 Well, there you have it, my experience for using a convertible laptop for a year. If you've ever heard the expression "Jack of all trades, master of none", I guess that applies perfectly to Convertibles. I used to question the existence of a specialist device, such as the Kindle, and how they became popular. It turns out that while they're only doing one thing, they do it superbly.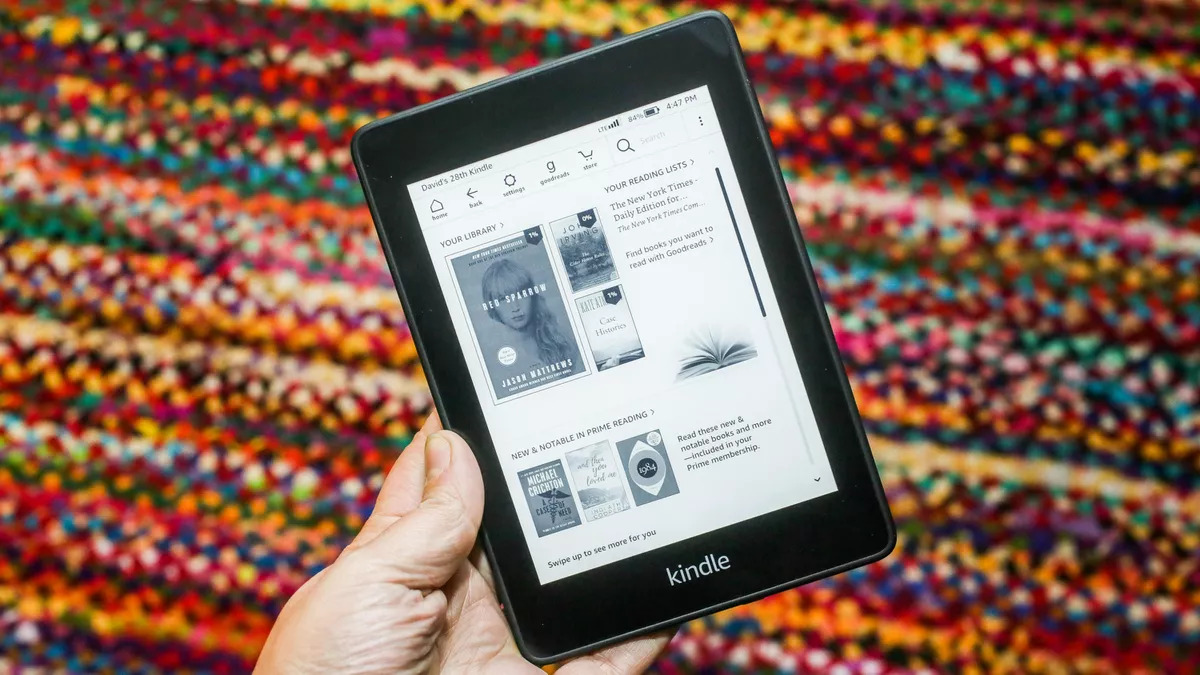 I don't hate convertibles, absolutely not. But I don't recommend them, either. Well, even if I recommend them, I don't recommend them for their ability to turn into heavy tablets… at least, not anymore. But hey, even if you decide to get one, please at least try out the demo in your nearest electronic store. See if you're comfortable using them as both a laptop, and a tablet. If you feel comfortable, and you think it's right for you, go ahead. Otherwise, you might want to take a look at a real laptop instead.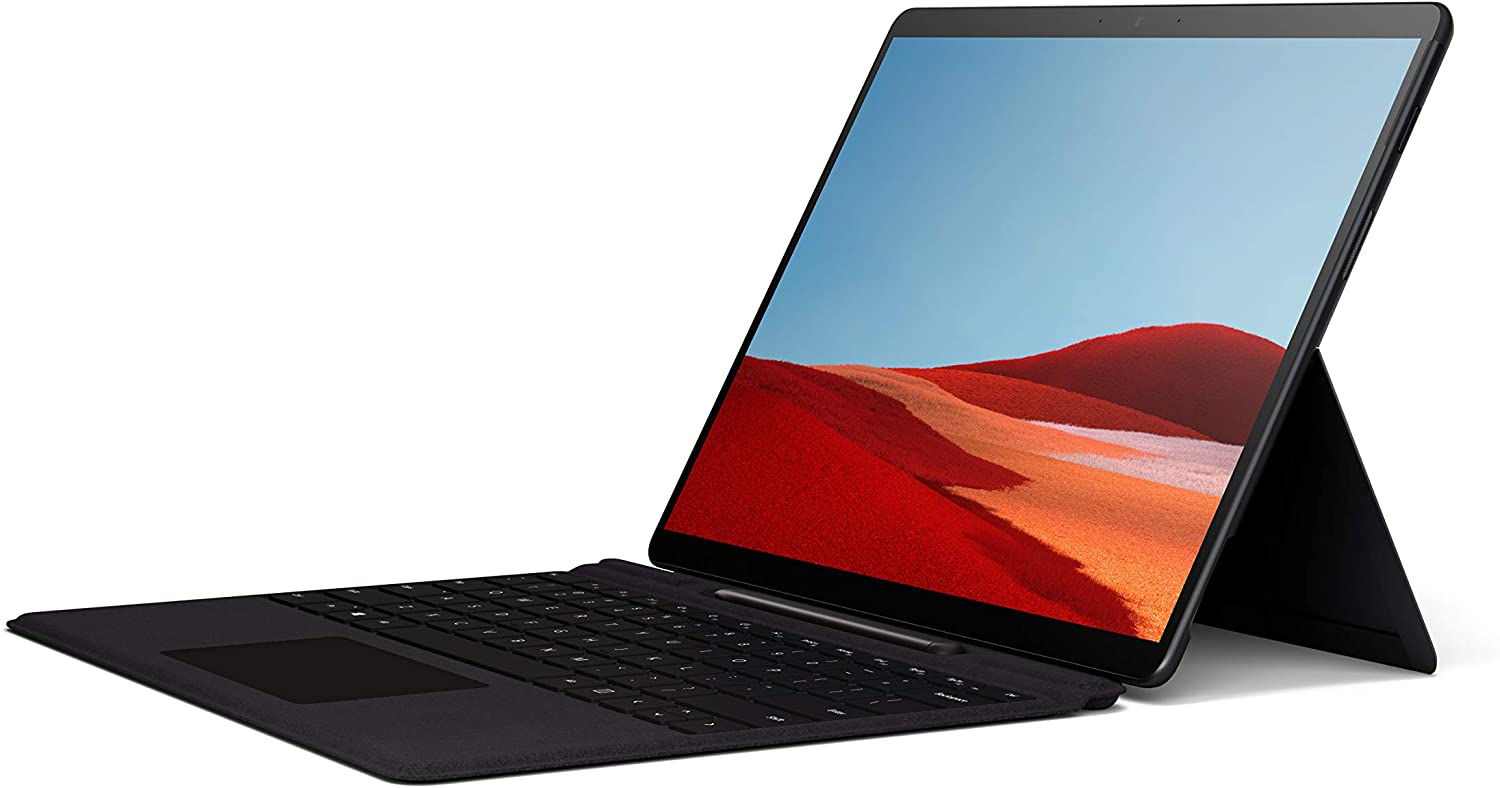 Oh, there's also another PC category, detachables, like Microsoft Surface. While I'm also drawn to them, after experiencing a Convertible, I think I'm going to get a normal laptop instead next time. But hey, feel free to disagree with me, since my use case might not be yours, and my preference, may not be the same as yours. That's why these devices exist, there's actually people who want and need them. I'm just sharing my opinion. The most important thing is, get a laptop that fits your budget and use case, and you're comfortable using it, because you're going to use it for quite a long while.
Well, I guess that's all for now, Folks. Thanks for reading my opinion piece, and I do look forward to your next visit. Finally, have a fun, safe, and healthy holiday. May this pandemic end as early as possible next year. Cheers!