Anda berbicara Bahasa Indonesia? Baca artikel terjemahannya di sini!
I remember Mi Band was actually the first fitness tracker that caught my eye. It was affordable, looked good, and performed well. At the time, it wasn't available officially, as Xiaomi just started its debut in Indonesian market with the Redmi 1S, but its other products were highly sought after thanks to its huge fan base in the online community.
But as time goes, the demand for a reliable, affordable fitness trackers have been increasing, especially with the pandemic, when health experts strongly recommend us to stay fit while being at home and (mostly) not as active as in normal times. This is also supported by the fact that then high-end technologies are becoming mainstream, such as AMOLED screens, SpO2 detection, and fast charging.
One such product is the Honor Band 6. I have been turning a blind eye for the last 5 generations, but this one seems interesting, both design and technology wise. Paired with an affordable price (~U$32), it looks even more tempting.
I have an Apple Watch, but I intend to use it solely for outdoor use. However, thanks to the pandemic, I rarely use it anymore since honestly, it looks stupid to wear a watch at home, especially a heavy and bulky one like Apple's. The Honor Band looks like a decent alternative, so I gave it a shot.
Honor Band 6: Design and Packaging
The Honor Band 6 comes in a rather humble packaging. Inside, you'll find the band, strapped, and ready to go. You'll also find the magnetic charger cable, and a manual.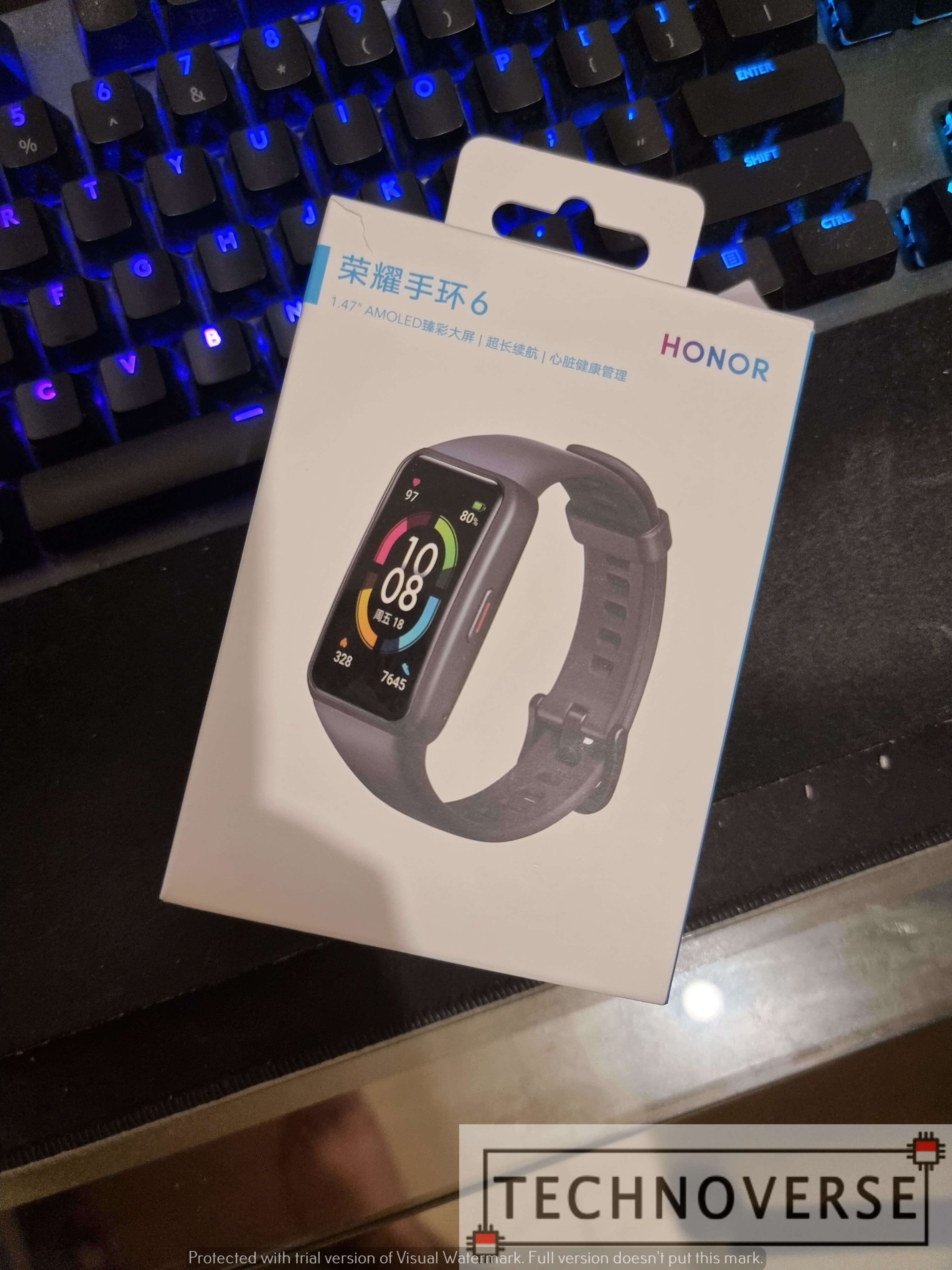 Design-wise, I must say I like this smart band. The curved boxy design reminds me of a taller but slimmer Apple watch. The slightly curved edges on the front makes the band looks premium, although the bezels are quite thick. Still, the 1.47″ AMOLED screen, though not the brightest, is a welcome addition at this price range.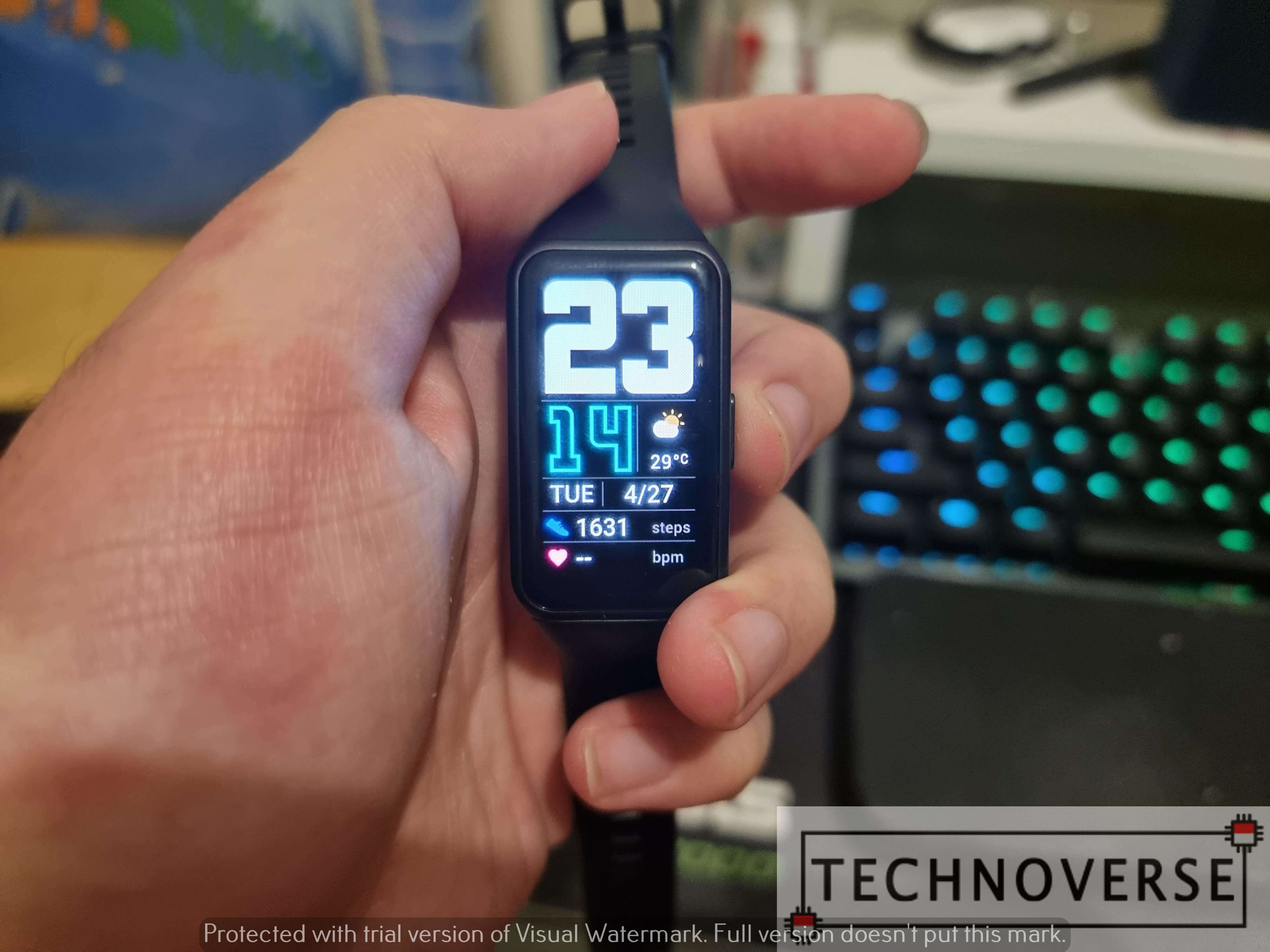 There is a single button on the left side of the core, which functions as home or power button.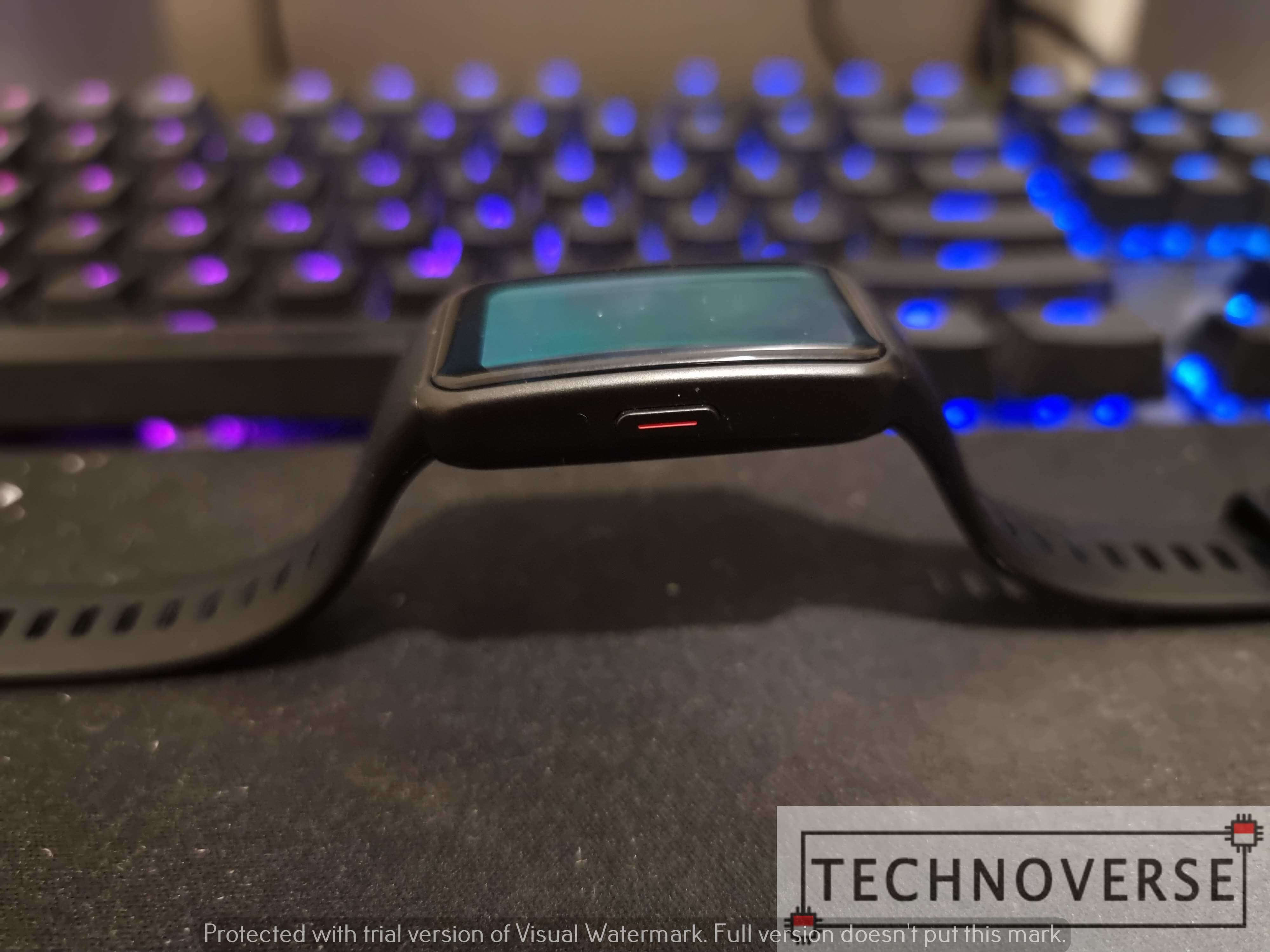 On the back, there's the heart rate sensor which doubles as a SpO2 sensor, as well as a couple of magnetic pins for charging.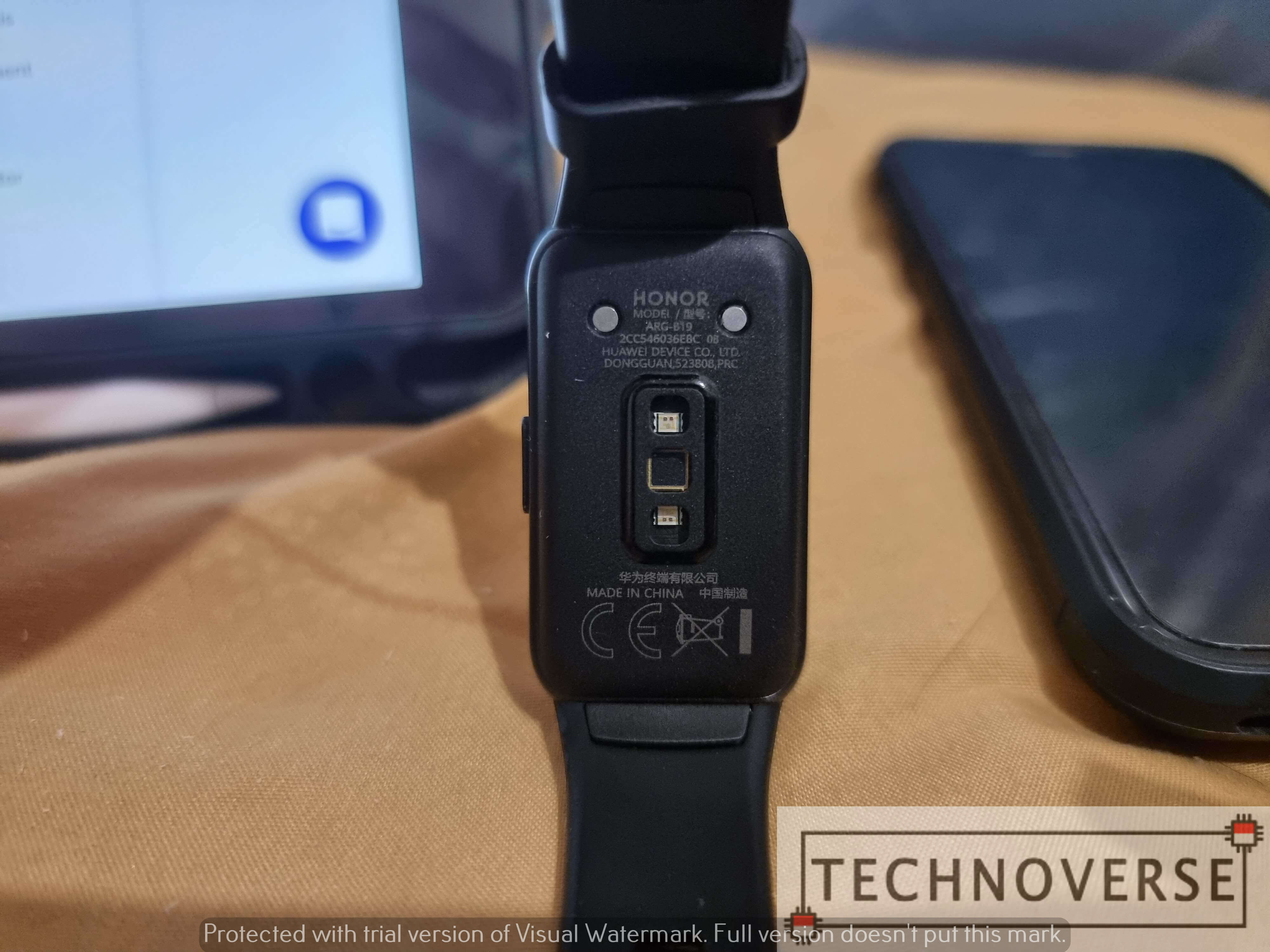 As for the straps, while there are third party straps sold separately, I haven't found any way to take it off in the manual.
All in all, the design looks premium for the price.
Honor Band 6: User Experience
Daily Experience
Weighing at merely 18 grams, the Honor Band 6 is much lighter than the Apple Watch. Therefore, I'm fine with it attached onto my wrist all the time.
The pairing process is simple. Upon startup, the Honor Band will show you a QR code. You'll need to scan this code with Huawei Health. Once it's done, the app will take care of the rest. The UI is also relatively simple. Swipe down to bring down quick settings, and swipe up to see your notifications. Swipe left or right to show "specialized screens" you can add or remove in "Favorites" section of your band's display setting.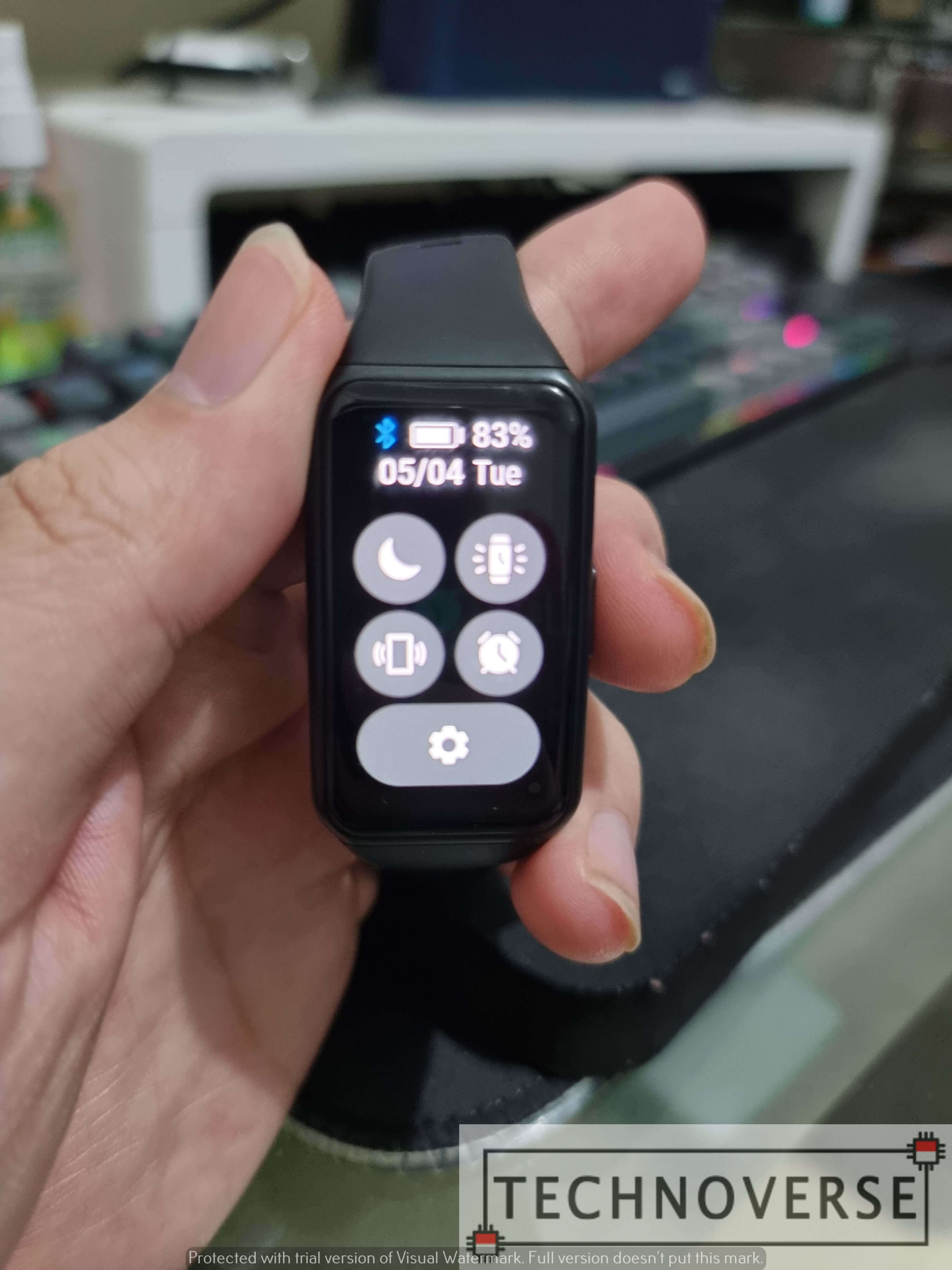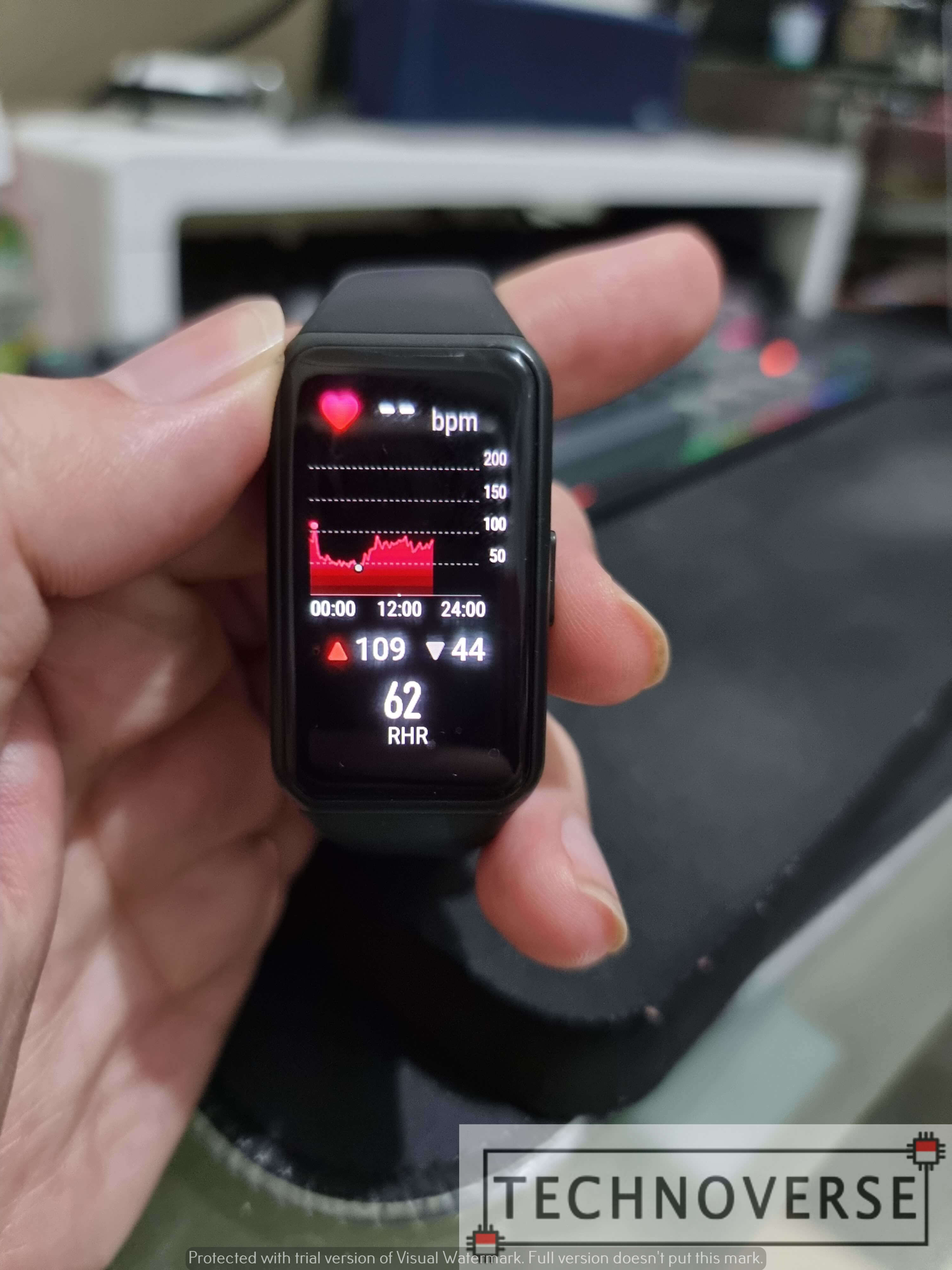 The large AMOLED screen is gorgeous. The colors are punchy, and the pixel density is decent. Unfortunately, while still very bright, it's still barely visible under direct sunlight, even in max brightness. Yet, the maximum brightness is so bright that it's uncomfortable indoors. It would be nice if there's an auto brightness feature. The touchscreen? I'd say it's fine. I haven't felt any stutters or lags.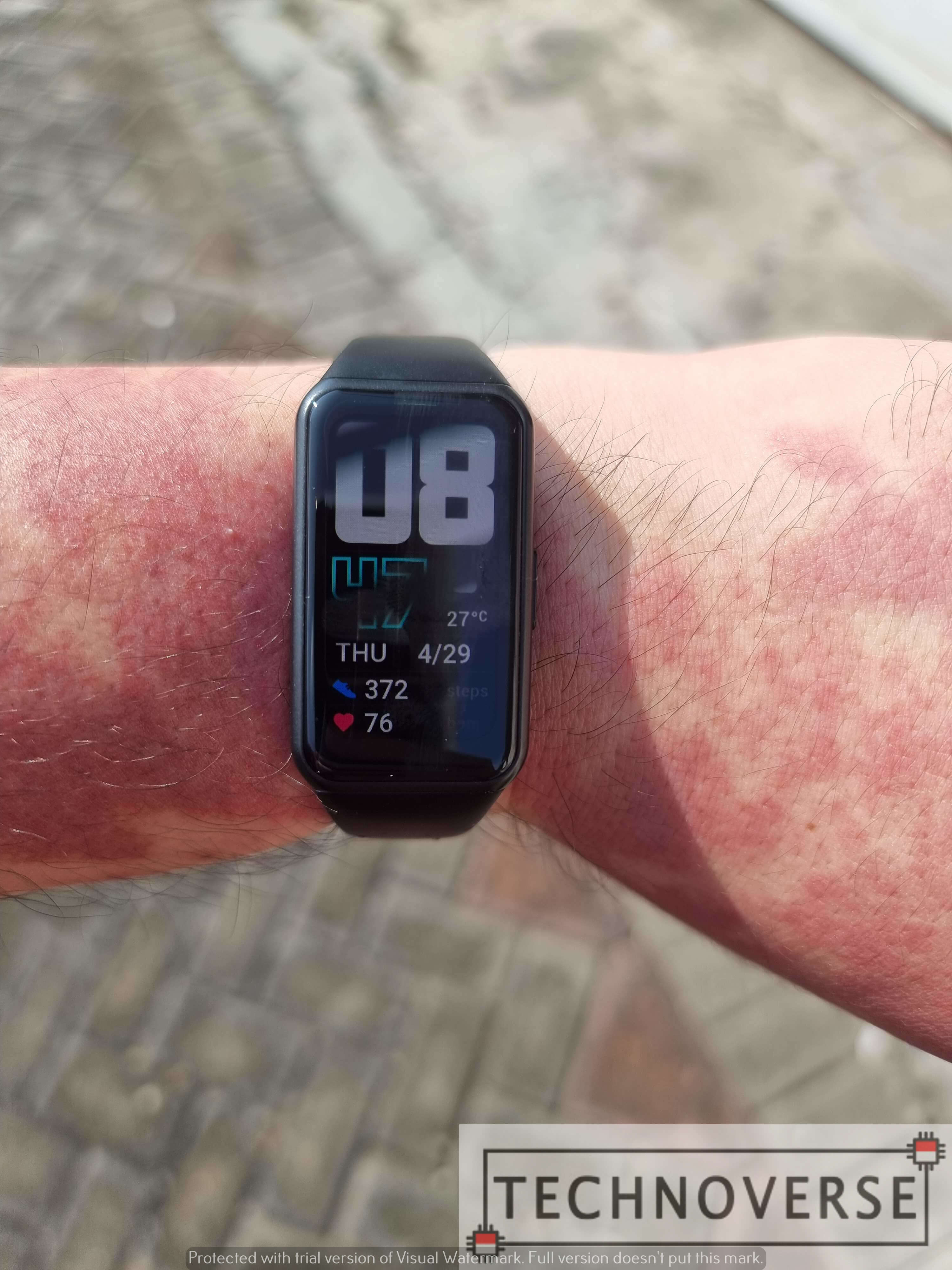 The only way to wake the band is by raising your wrist, or pressing the side button. Tapping the display won't do anything. Fortunately, the raise-to-wake gesture is responsive. Also, I wish there was an always on display option, given that the screen is AMOLED. Personally, I'm fine with sacrificing a little bit of battery life for that.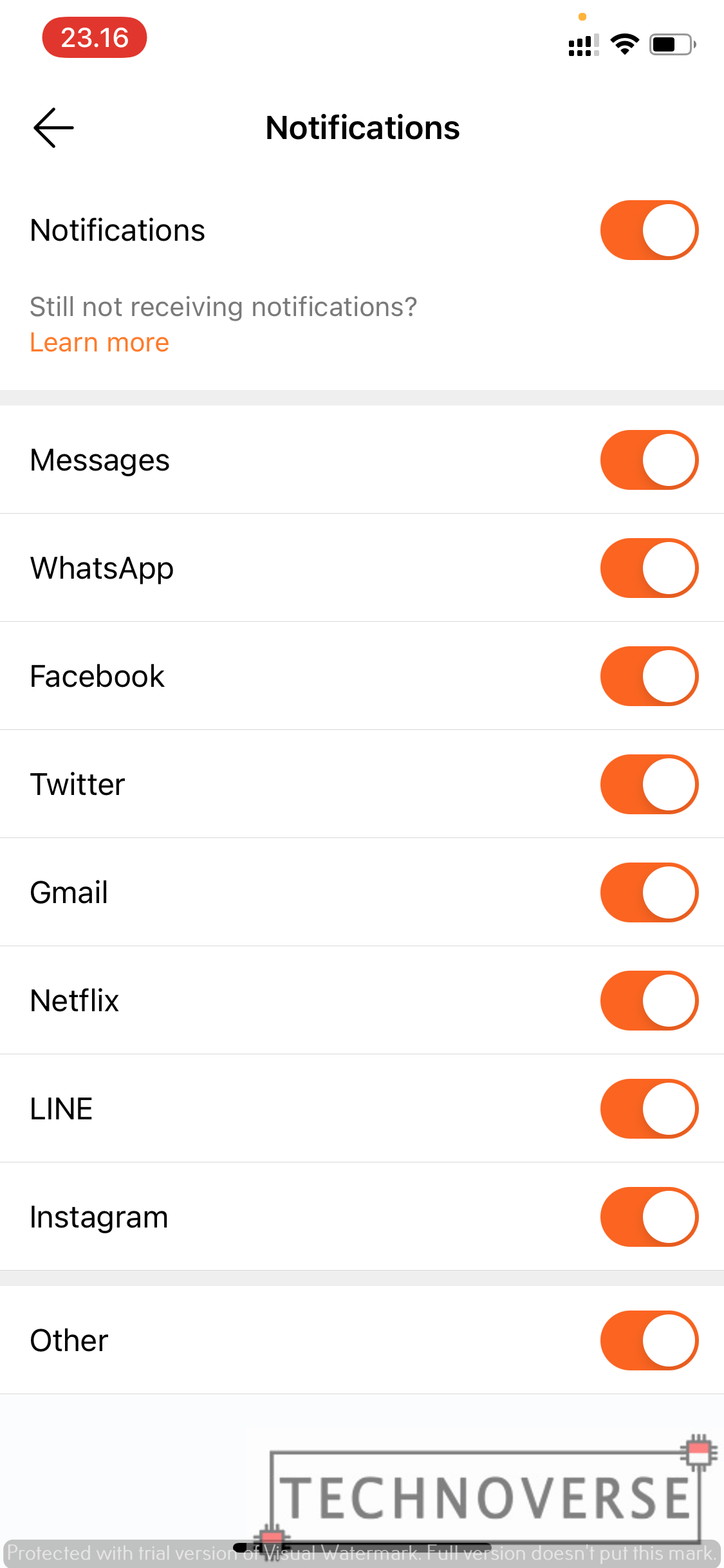 Just like other wearables, the Honor Band 6 supports notifications, including calls. Unfortunately, it can only show icons for only a few apps. Unsupported apps will show a default icon, but will have its name displayed on the top. The band's vibration strength is both firm and very noticeable.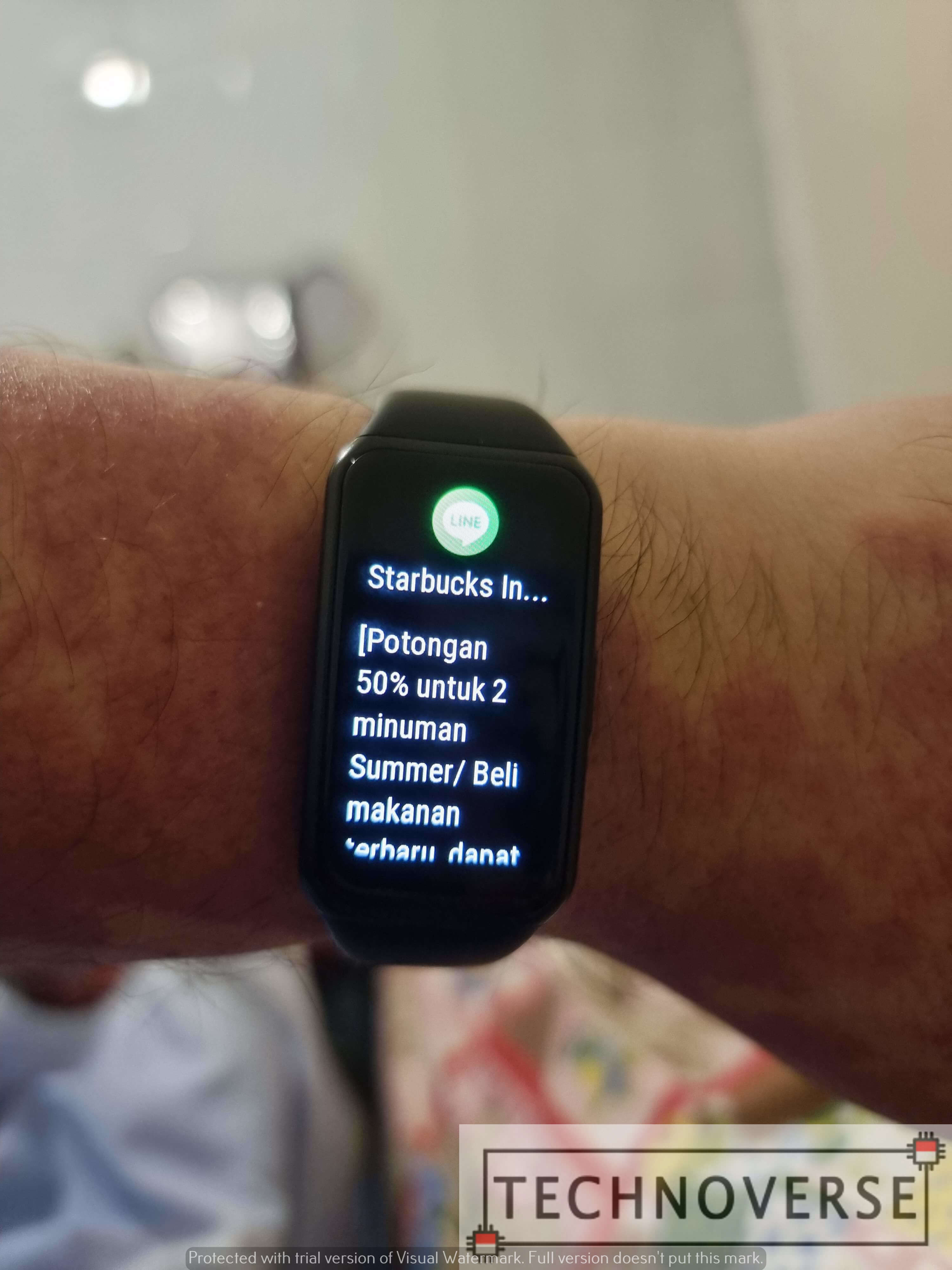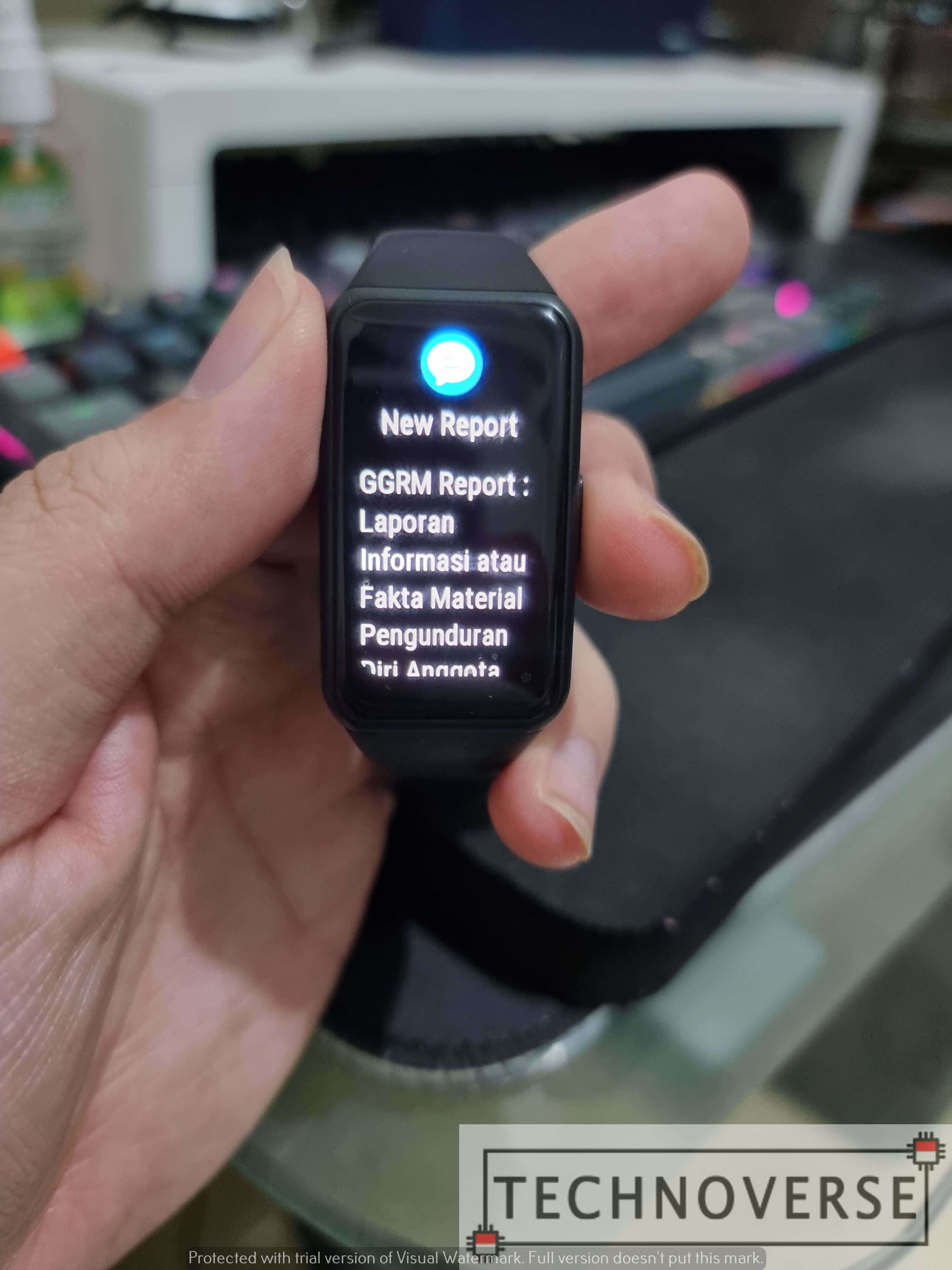 Oh, and here's a potentially deal-breaking missing feature: music control. At least on iOS.
The Honor Band 6 is rated to 5 ATM water resistance, meaning that it should be fine for your everyday swimming. Mine has been exposed to soap and splashes multiple times, and so far, there's no problem.
Huawei Health
Like all wearables, there will be a companion app to connect the Honor Band 6 with your smartphone. It's called Huawei Health (since Honor is currently a subsidiary of Huawei), and it's available for both iOS and Android. For this review, I'll talk more about iOS, since I'm daily driving an iPhone. Android version should have more features available, due to the more open nature of the OS.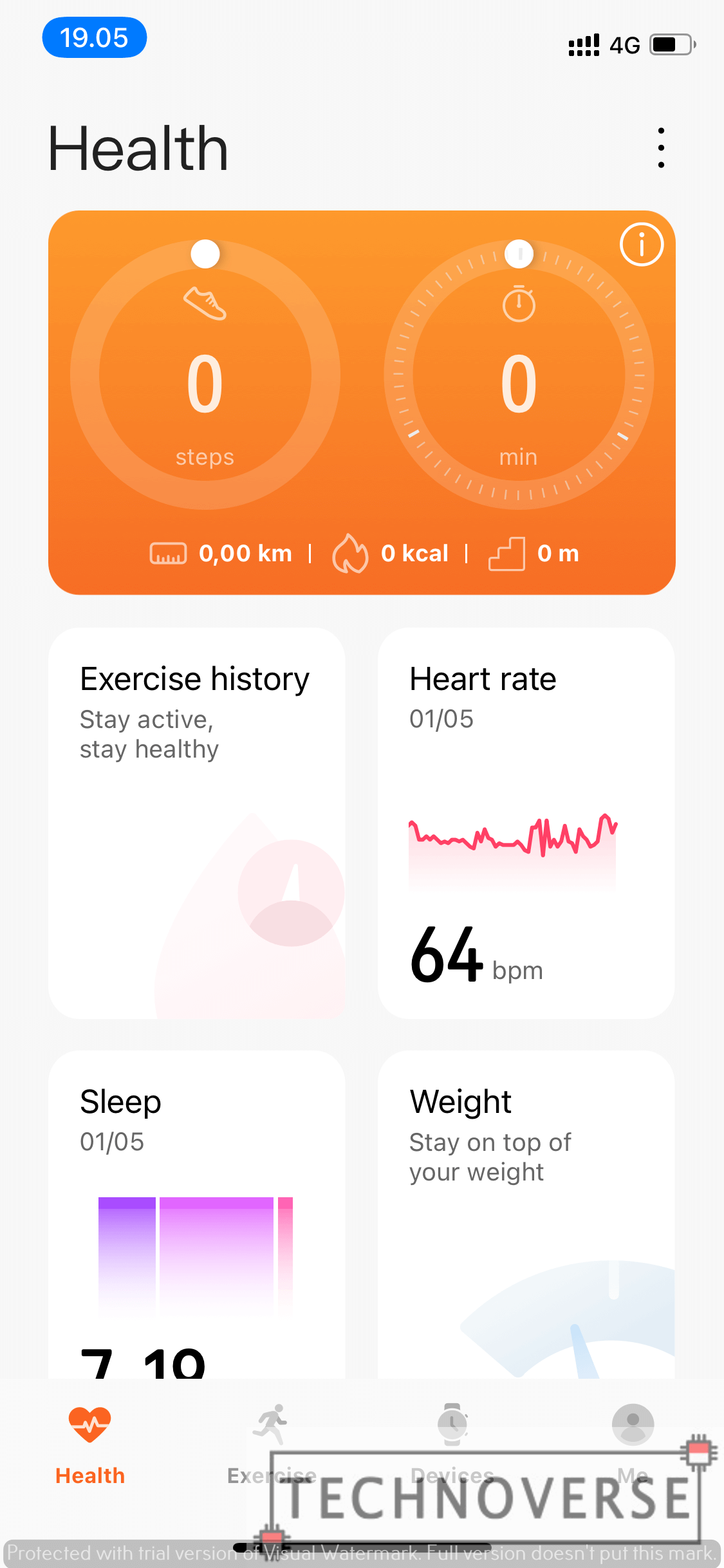 For starters, Huawei Health is compatible with Apple's HealthKit. This means that your heart rate and activity logs can be synced directly to Apple Health. You'll need to enable this manually, though. For now, it's missing SpO2, since it's just been recently released. I hope Huawei will add this feature in the future.
From the app, you can tweak various settings of the band, such as watch faces (there's plenty of options, no complaint there), continuous heart rate and stress monitoring, etc.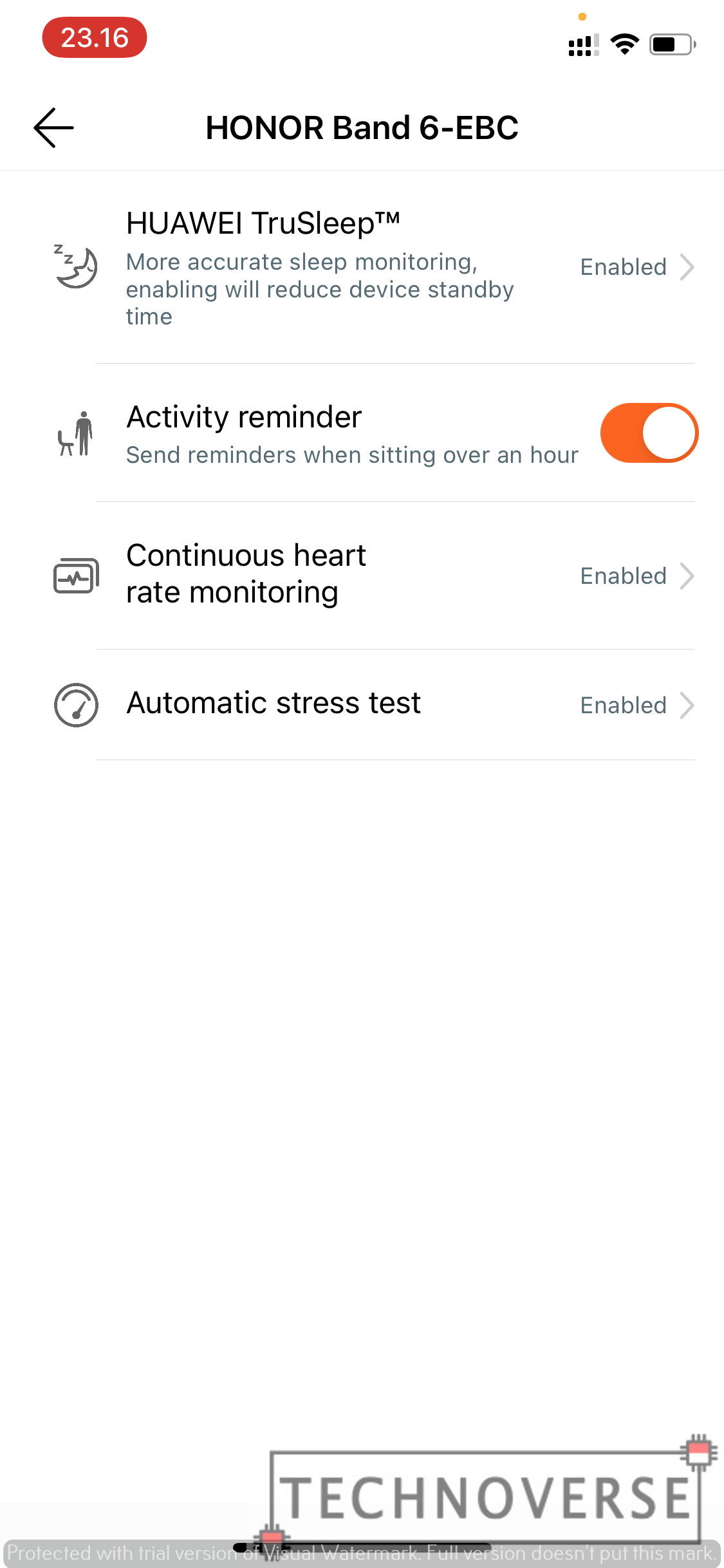 Unfortunately, for workout, there is only running, walking, and cycling, at least on iOS. I haven't tried the GPS yet, but since the Honor Band 6 does not have GPS, I assume it will rely on your phone's GPS.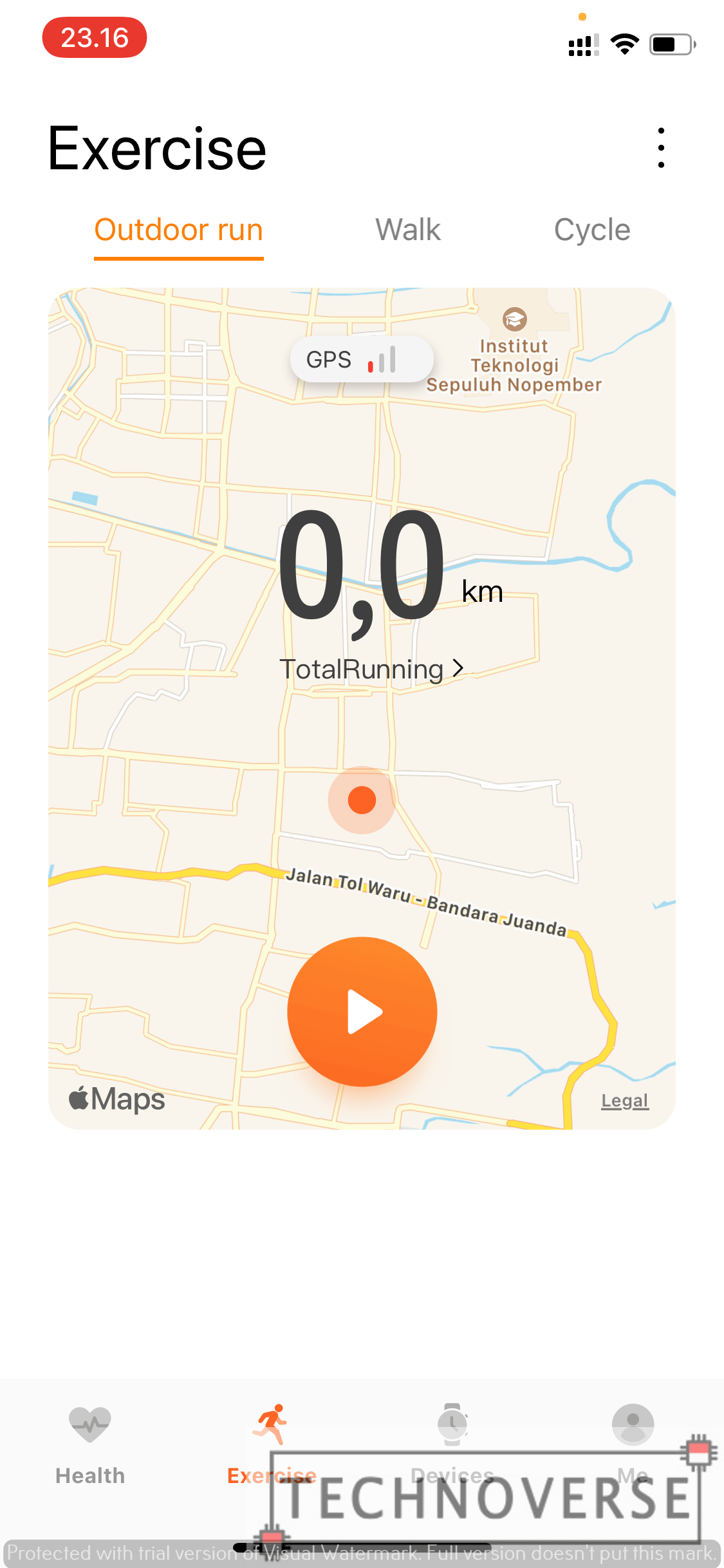 Battery
I'm happy to report that the battery life won't be a problem for the Honor Band 6. Even with continuous heart rate and sleep tracking enabled, and (almost) 24 hours of usage per day, it still manages to have 17% left after 9 days, without heavy workout. Your mileage may vary though, depending on your use. However, I'm still confident that you'll get at least one week from a single full charge.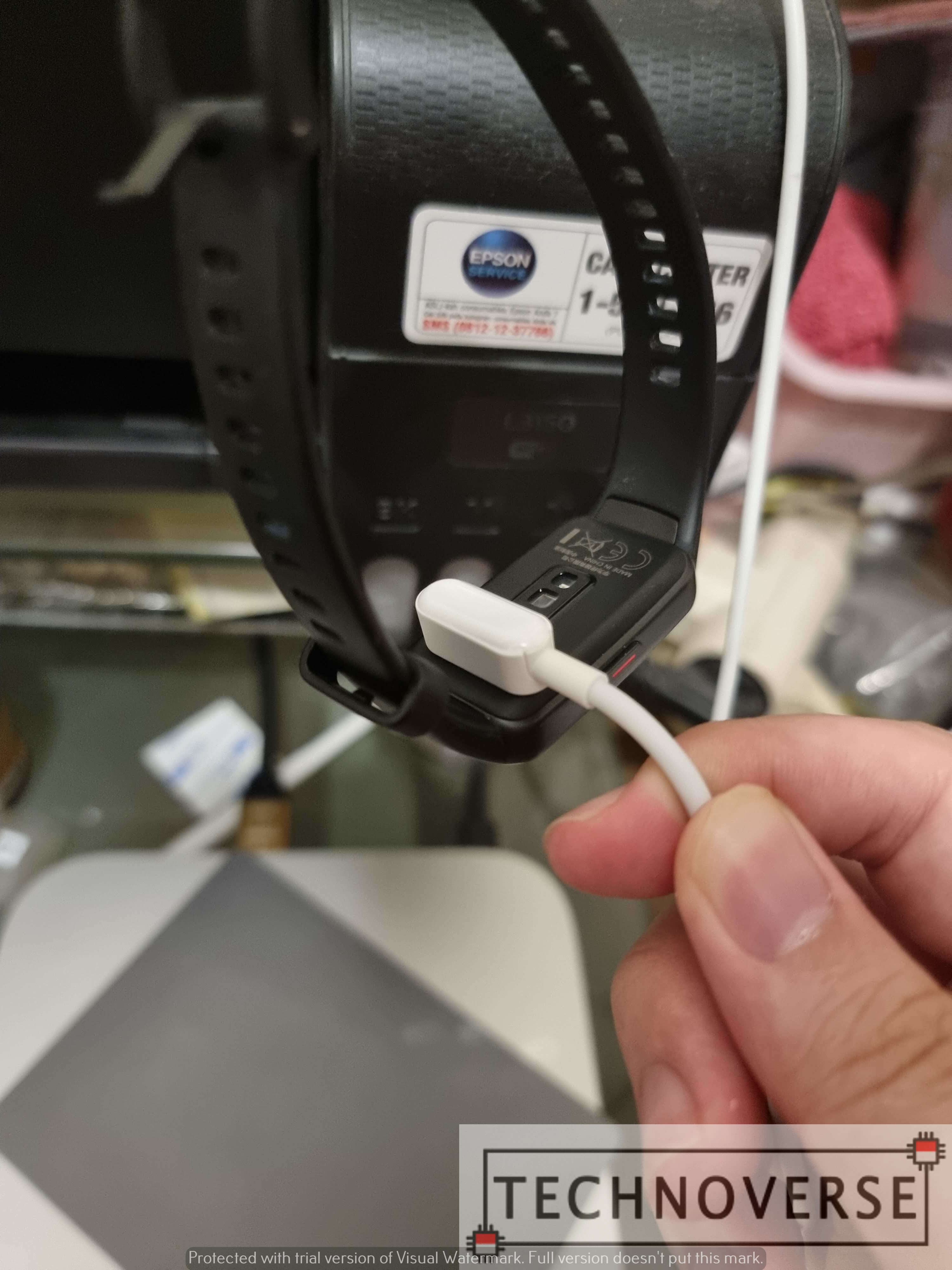 As for the charger, the magnetic charger is strong enough to prevent accidental drops. The charging speed is quite fast, too. I got 17% to 100% in about 40 minutes.
Honor Band 6: Conclusion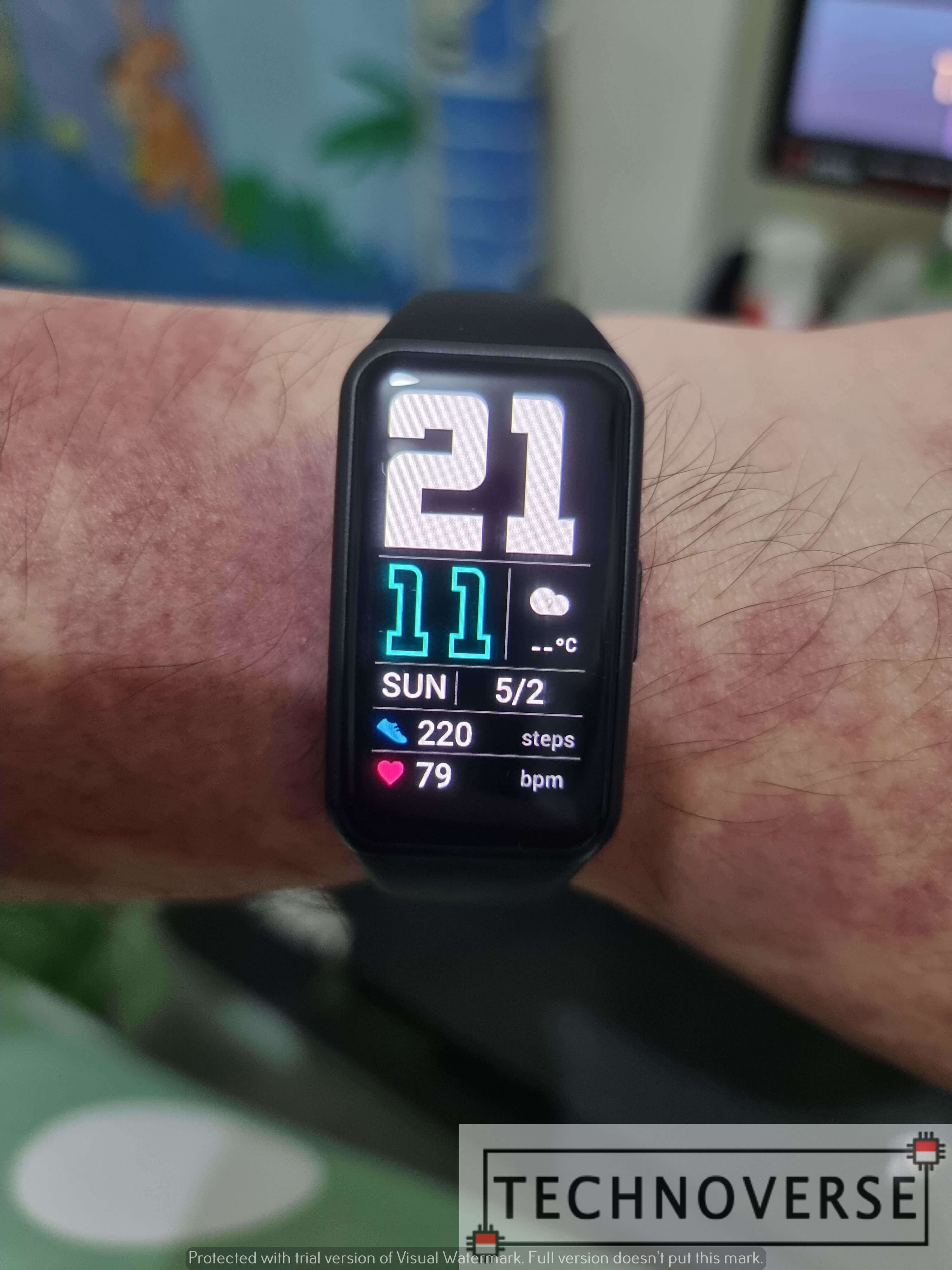 After using the Honor Band 6 for almost a week, I can say for sure that I like this fitness tracker. Its premium design paired with decent feature set and affordable price makes it a compelling offer for casual users like myself.
If you're looking for something more serious, though, you might want to step up to a full-fledged smartwatch, such as Huawei Watch Fit, Mi Watch, Galaxy Watch, or even Garmin's fitness-oriented smartwatches.
Pros
Great Battery Life
Large AMOLED screen
Integration with Apple Health
Cons
No auto brightness and always on display
Limited workout options
No Continuous SpO2 tracking like Huawei Band 6
Well, I guess that's all for now, Folks. I hope you find this review useful. If you have any questions, don't hesitate to sound them off below. I think I'll be keeping this Honor Band 6 for quite a while. Finally, thanks for visiting, and see you in the next article! 😀