Anda berbicara Bahasa Indonesia? Baca artikel terjemahannya di sini!
For a few years now, the tablet market is virtually owned by Apple's iPad. There are a handful of Android contenders in the tablet space, but the market share is nowhere close to Apple's offering. Well, one contender that keeps challenging Apple, especially in the high-end tablet segment is Samsung.
They recently launched the Tab S7 series to go head-to-head with Apple's iPad Pros. But, personally, I don't think the flagship market is that interesting. I find the mid-range segment much more interesting. It's got more competitions, and more competitions mean more innovations in an affordable package. It's a huge win for customers like us, who aim for the best product at the lowest possible price.
So, enter the Galaxy Tab S7 FE 5G. It has FE (short for Fan Edition) in its name, which means that it's a compelling product at an affordable price (The Galaxy S20FE and Note FE are great examples). I have a chance to play with it for a day to see if Android tablets are ready to challenge iPadOS once again.
Galaxy Tab S7 FE 5G: Design and Packaging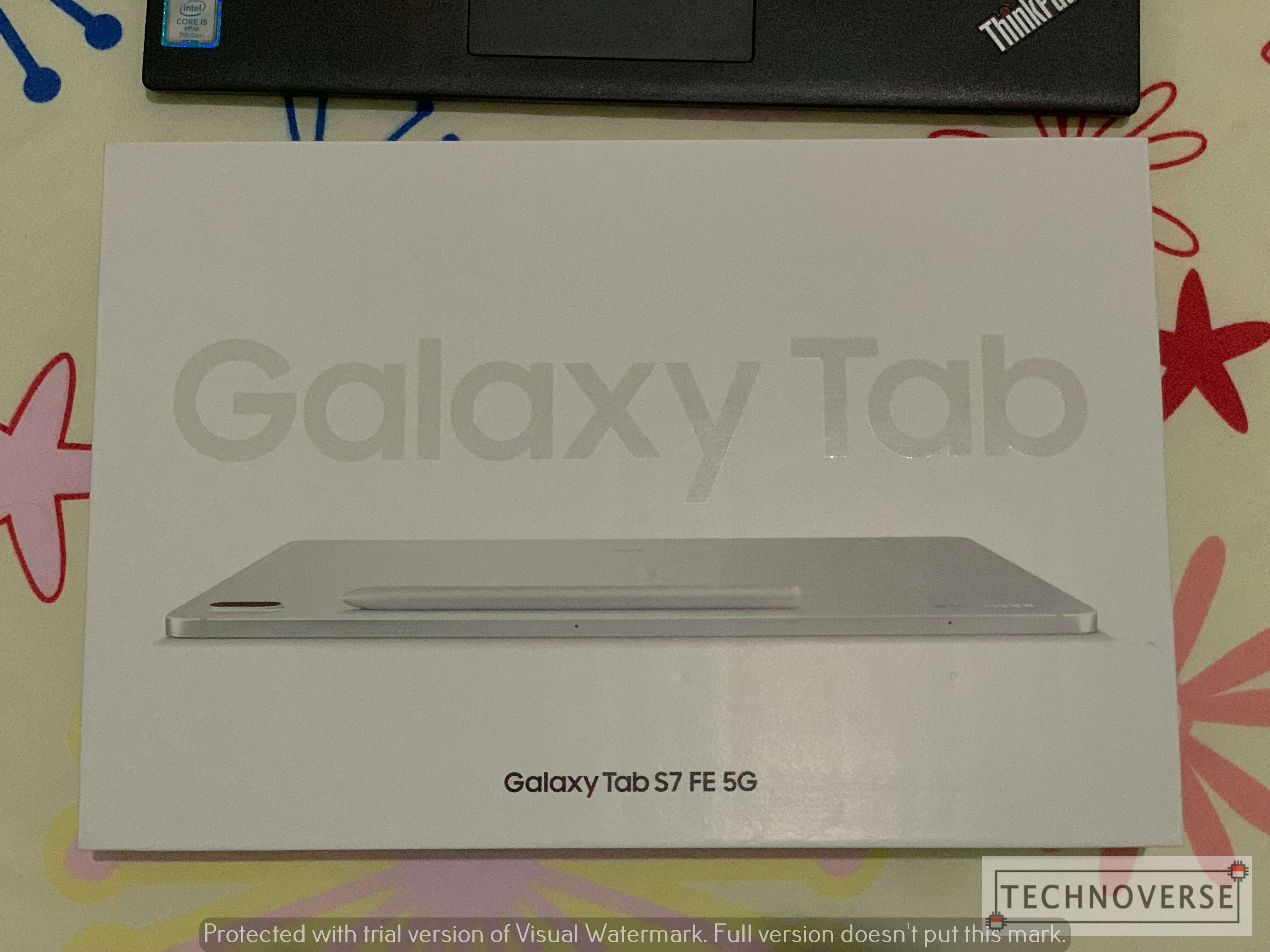 The Galaxy Tab S7 FE 5G comes in a sleek white box. There's a picture of the tablet on the front with a huge Galaxy Tab text above it, followed by the model name below the picture. Open the box, and you'll get the following:
The Galaxy Tab S7 FE 5G
S-Pen
Samsung's 25W Adaptive Fast Charging Adapter
USB-A to USB-C cable
SIM Ejector
Manual Well, at least you get the pen out of the box. Now let's take a look at the tablet itself, shall we?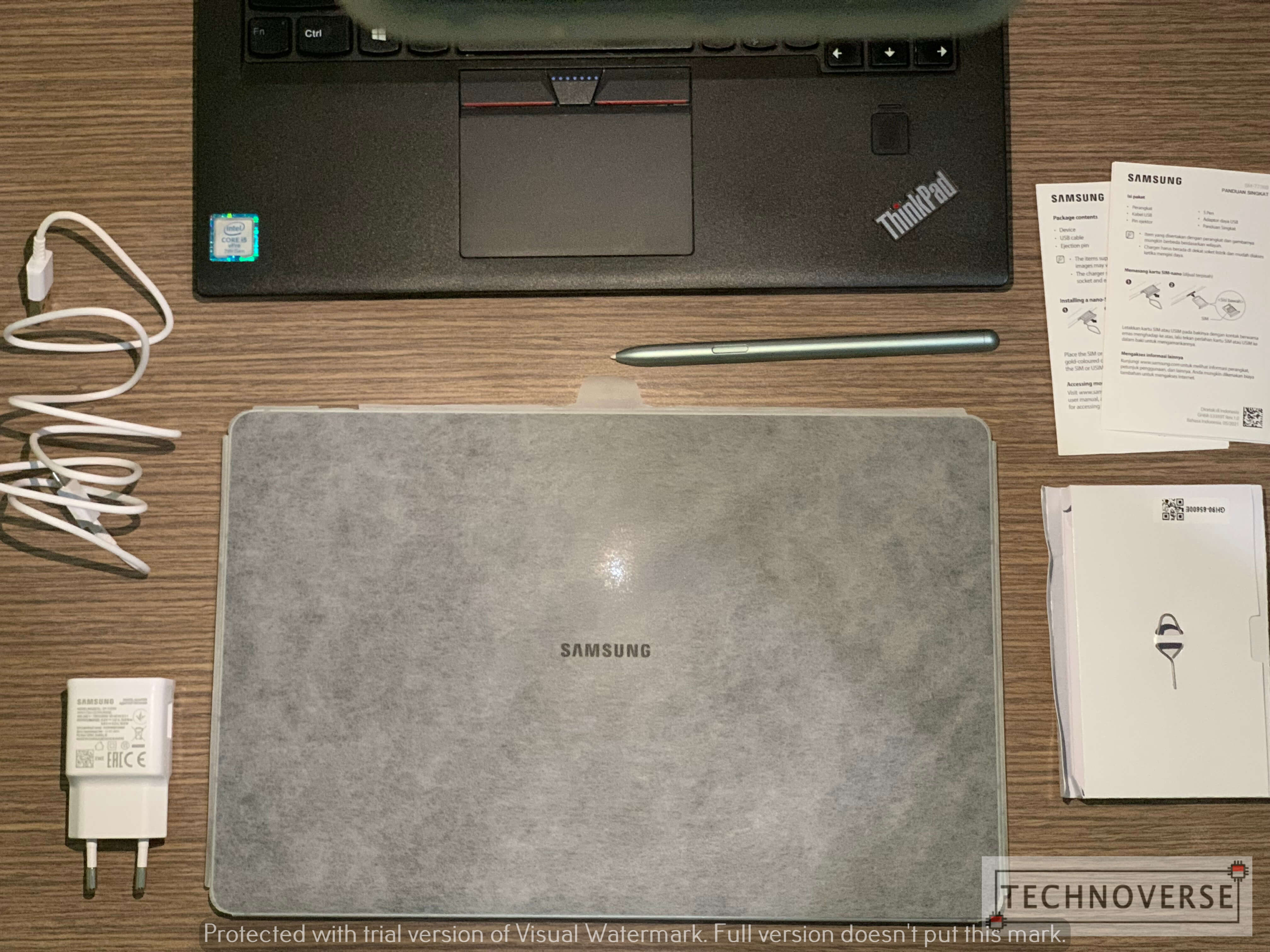 The design is reminiscent to Apple's iPad Pro and the latest generation of iPad Air; boxy design with aluminum frame. I won't debate about who's copying who, but I like this design. The tablet itself is also light, at only 608 grams, despite its massive and gorgeous 12.4″ 2K TFT display. TFT? Yes, it's not AMOLED. I was surprised to see the specs at first, since the display has really deep blacks and vibrant colors, a fine display for Samsung's display prowess.
A selfie camera and light sensor is placed above the display when you're holding the tablet in landscape mode. This camera also serves as the only biometric authentication in this tablet: face recognition. Yes, the Galaxy Tab S7 FE 5G does not have a fingerprint sensor, which is kind of a shame.
On the top side, you'll find the power button, volume rocker, microphone, SIM tray combined with microSD slot, and a couple of antenna lines.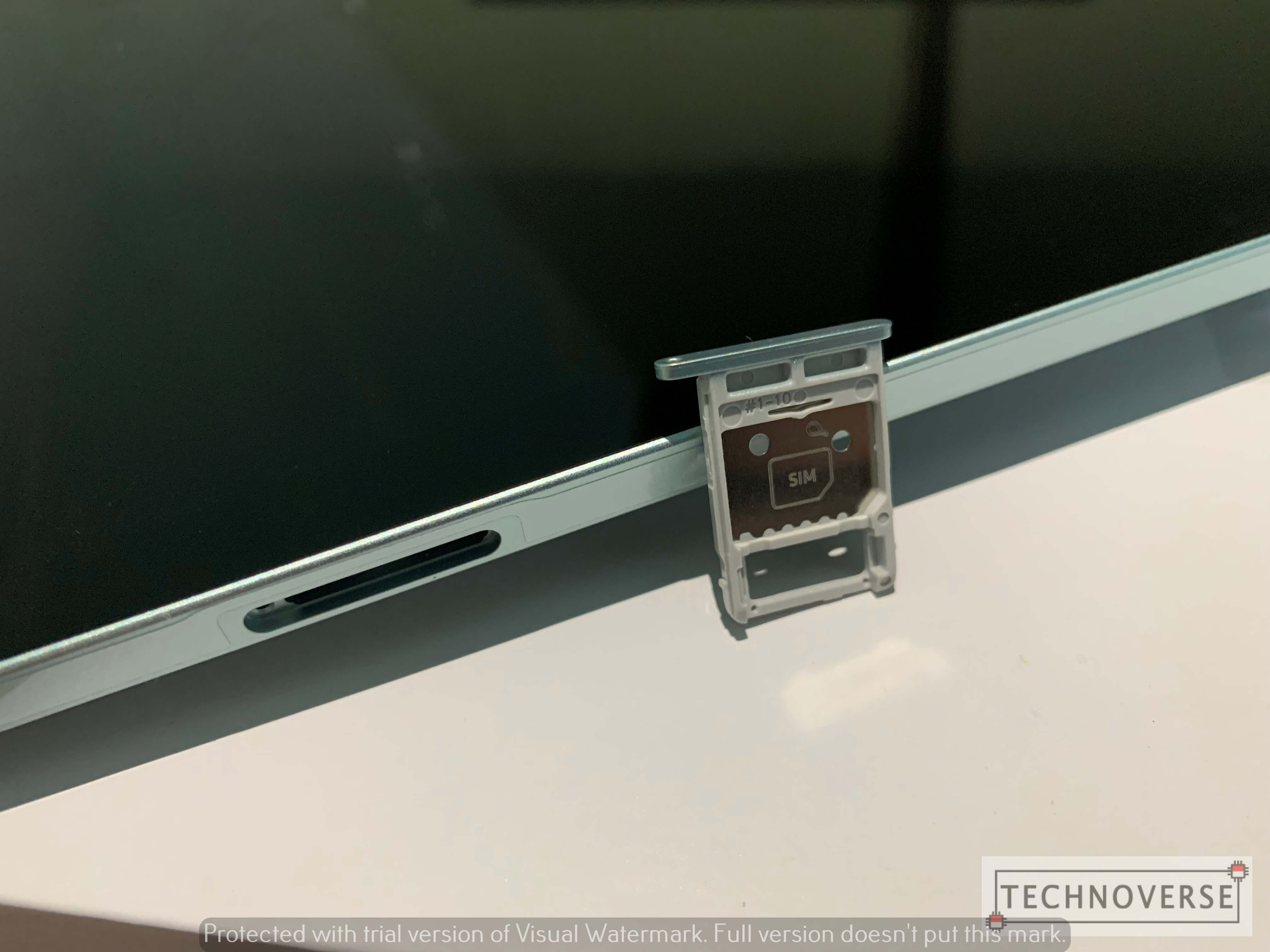 On the right side, you'll get the first speaker grille, another couple of antenna lines, and the USB-C port.
On the left side, there is no button, but there are three antenna lines, the second speaker grille, and another microphone.
Finally, at the bottom, there's a couple of holes for securing the keyboard accessory, along with smart contacts for connecting accessories.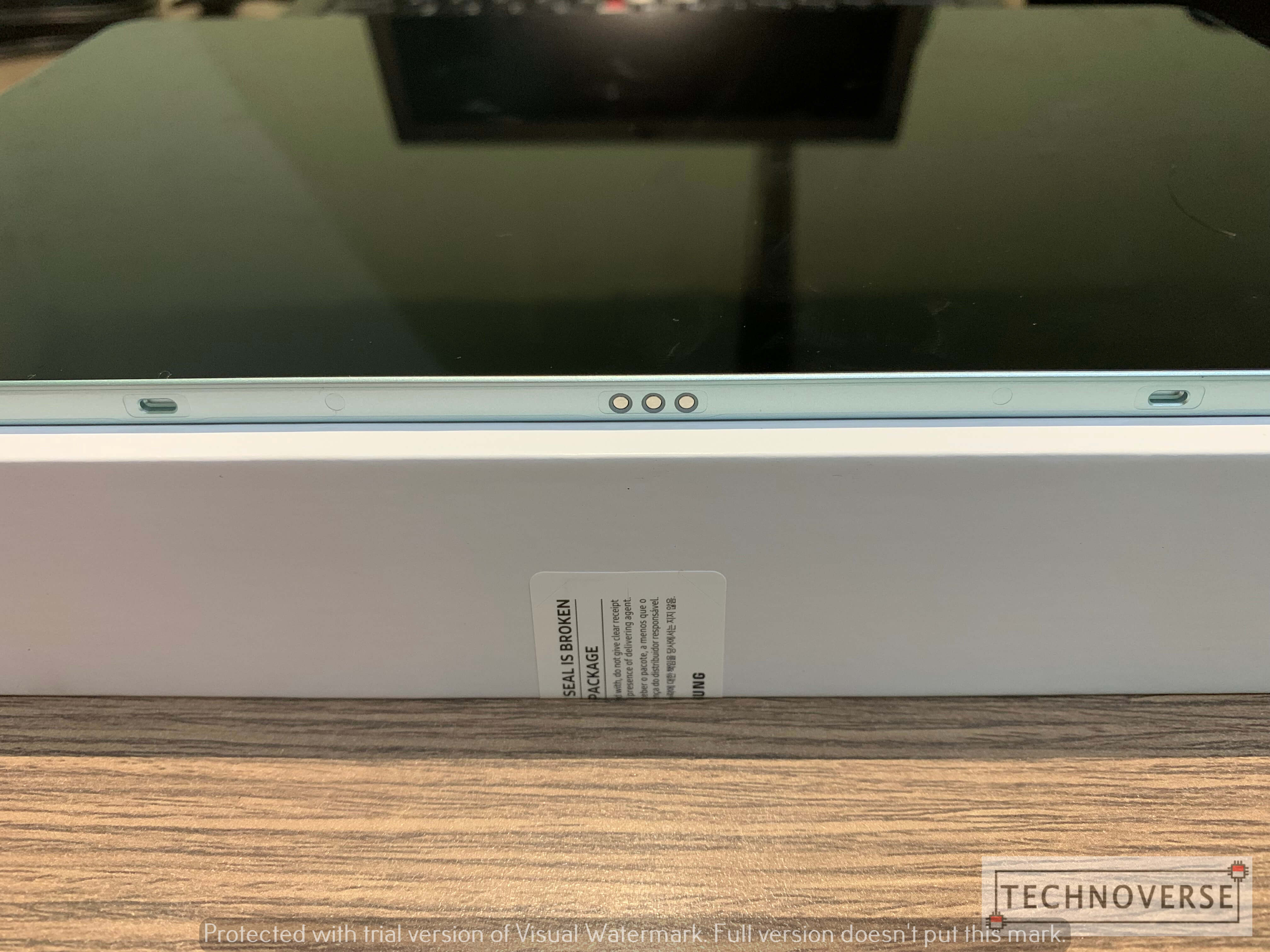 At the back, there's the single 8MP camera coupled with a LED flash. Other than that, there's the invisible magnet lines for holding the S-Pen. Finally, there are two antenna lines connecting the ones you found on the tablet's sides.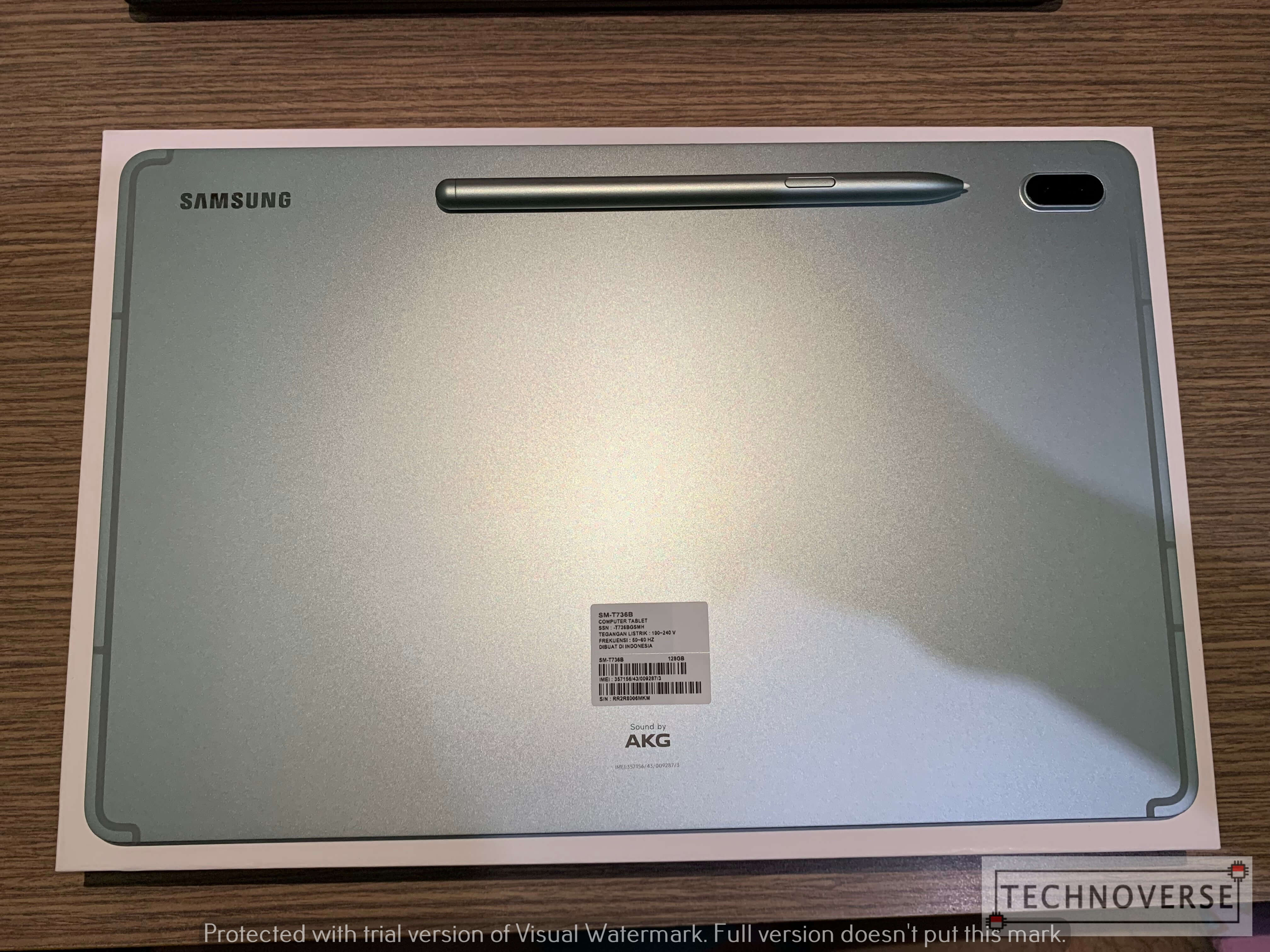 The headphone jack is nowhere to be found on this tablet. However, at this point, I can't complain. TWS earbuds have become very common and affordable, and getting your own USB-C headphone isn't that difficult and expensive nowadays.
Despite being thin and light, the Galaxy Tab S7 FE 5G is built quite well. I don't think you'll accidentally bend it in your bag, but you should put a cover on it, just in case.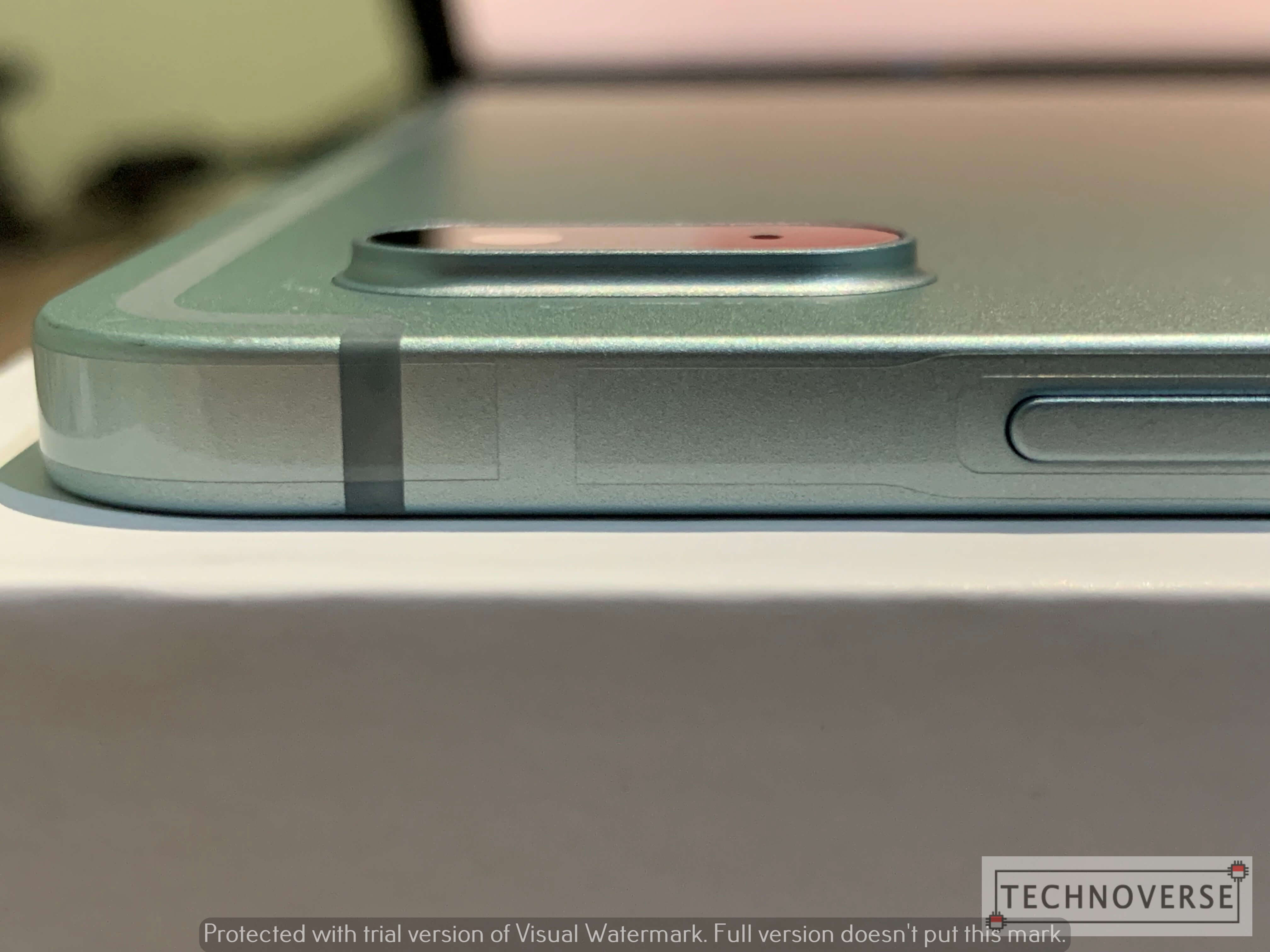 Galaxy Tab S7 FE 5G: Hardware
Running on Qualcomm Snapdragon 750G, the Galaxy Tab S7 FE 5G is no slouch, and is enough for everyday work tasks like editing documents, surfing the web, or even jotting down notes using the included S-Pen. Yes, the S-Pen is included for free, and while it does not run on battery, it is still a joy to use. The size is perfect, and the tip has some kind of a spring which will make your drawing experience a joy. It also attaches magnetically to the back of your tablet, but since there's nowhere to indicate where you should stick it, it's going to take a while to get used to.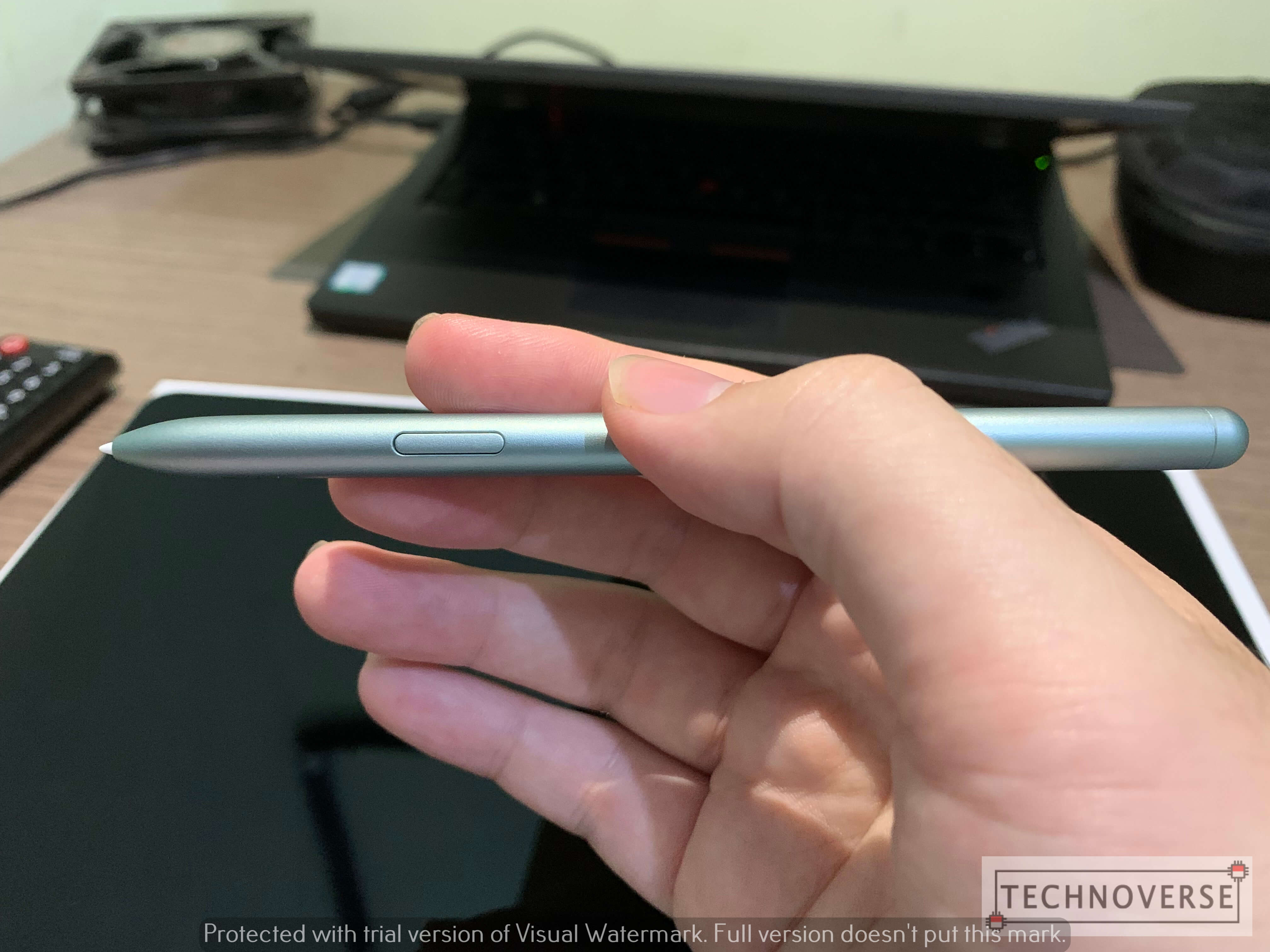 The Galaxy Tab S7 FE is also paired with 6GB of RAM, 128GB of expandable storage. Yes, if 128GB is not enough for you, you can expand it with a microSD card.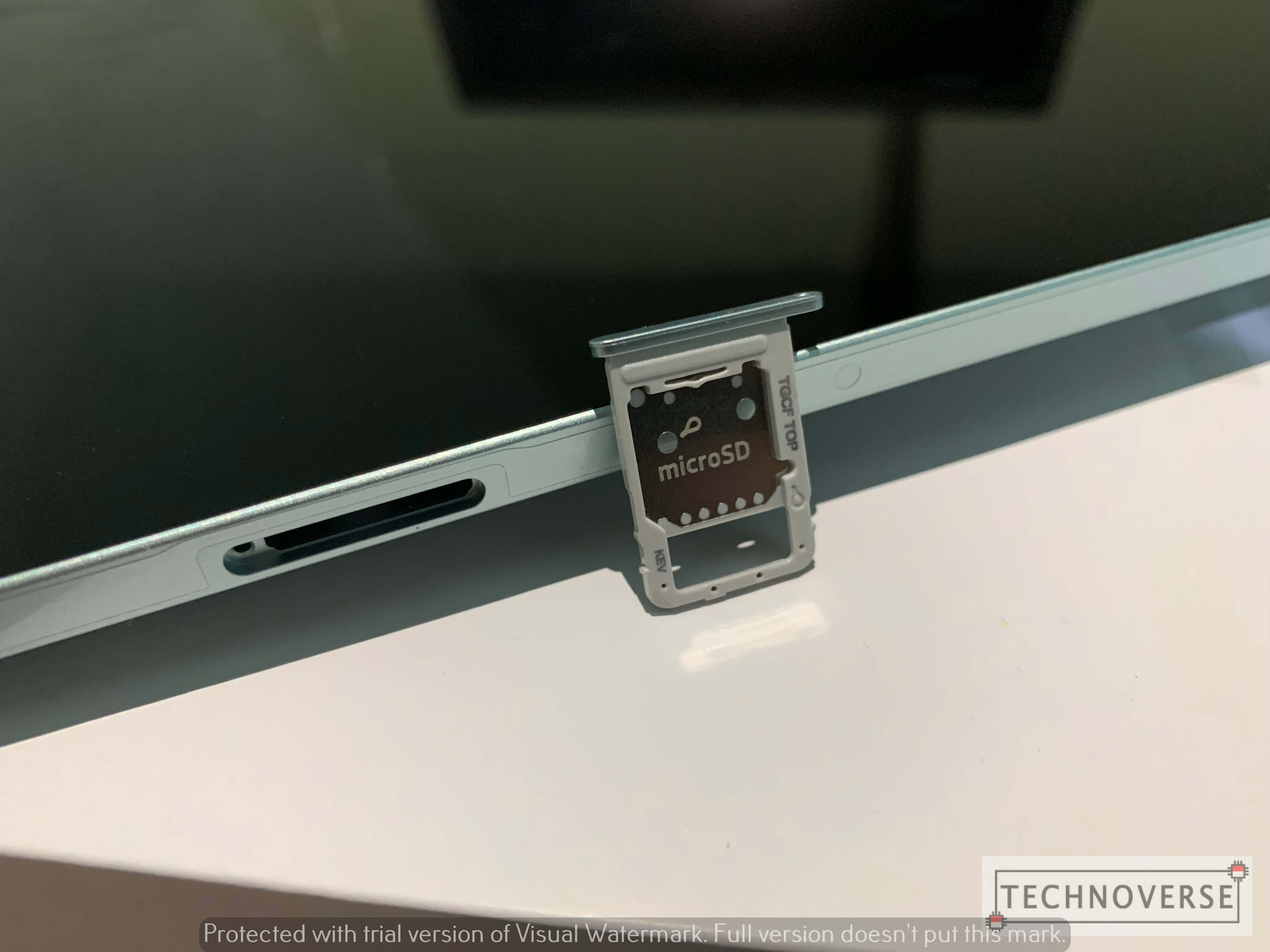 Unfortunately, if you expect this tablet to come with a fingerprint sensor, you'll be disappointed. As opposed to the latest-gen iPad Air, the Tab S7 FE 5G only has face recognition as its biometric security. It doesn't seem to have as many sensors as Apple's FaceID, which makes Samsung's offering less secure. And in this pandemic age, face recognition is always a no-go when you're outdoor wearing a mask.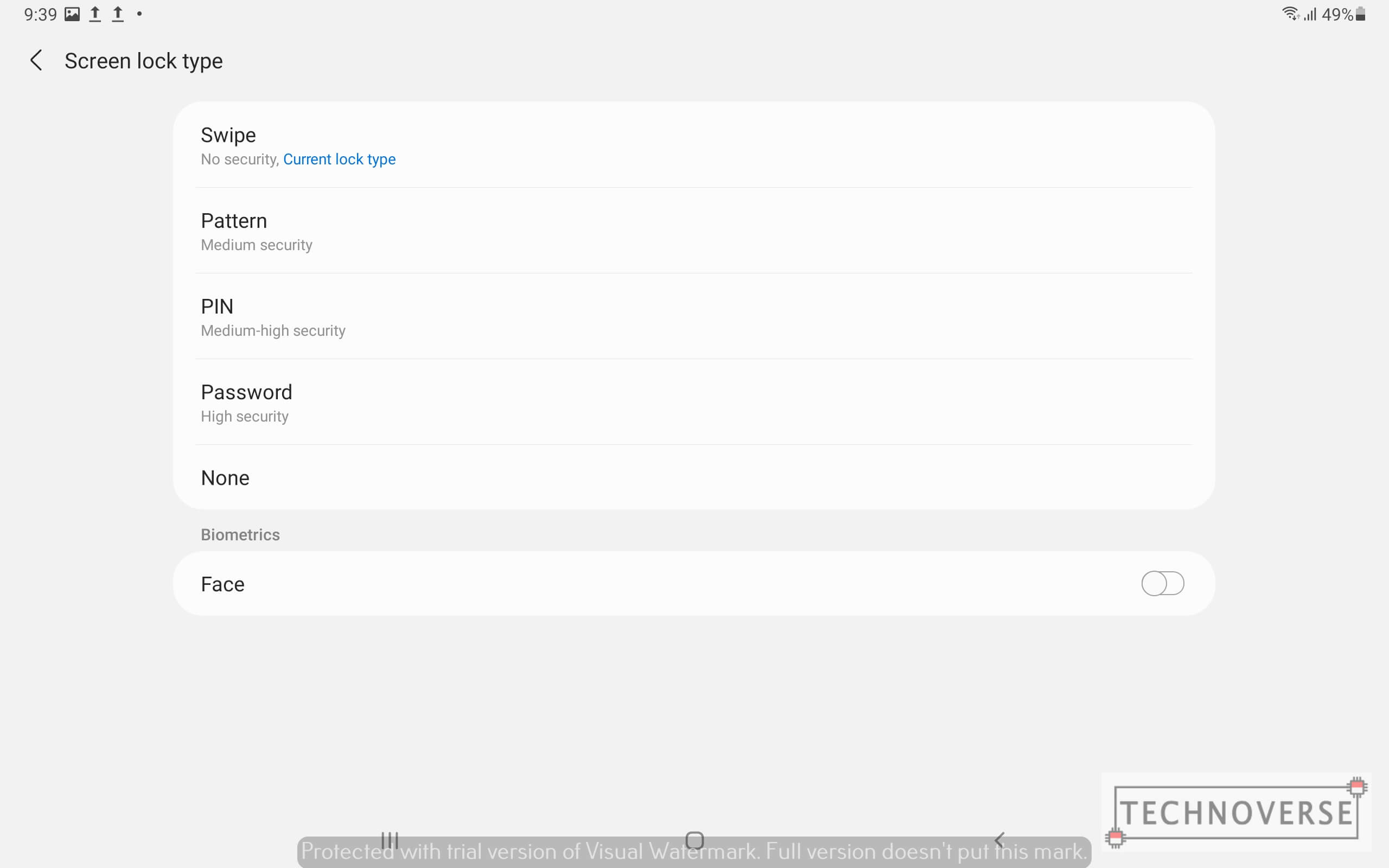 Next, the speakers. Oh, boy, do I really love it. The dual-speaker setup which is said to be tuned by AKG definitely does not disappoint. Playing Crab Rave even at maximum value still has the bass and clarity intact. This tablet is perfect for media consumption. Additionally, there's an option to turn on Dolby Atmos in the Settings to crank up the sound quality even further.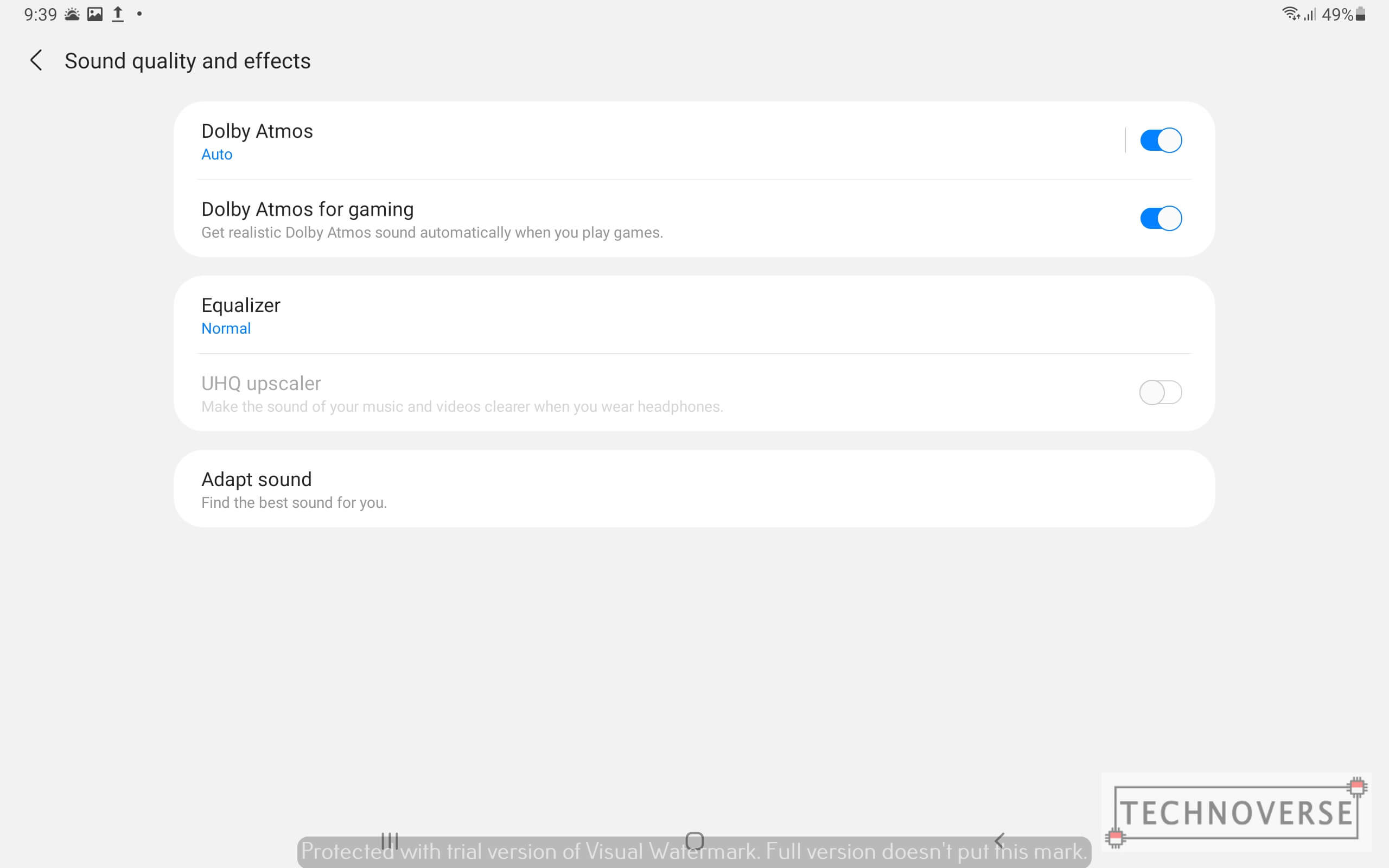 The 10,090mAh battery powering the tablet is enough for a day of casual use. While the USB-C port is really convenient for charging and connecting accessories, I'm quite disappointed that Samsung includes "only" 15W charger. I mean, come on, even Apple is kind enough to give us 20W USB-C to USB-C charger in the iPad Air.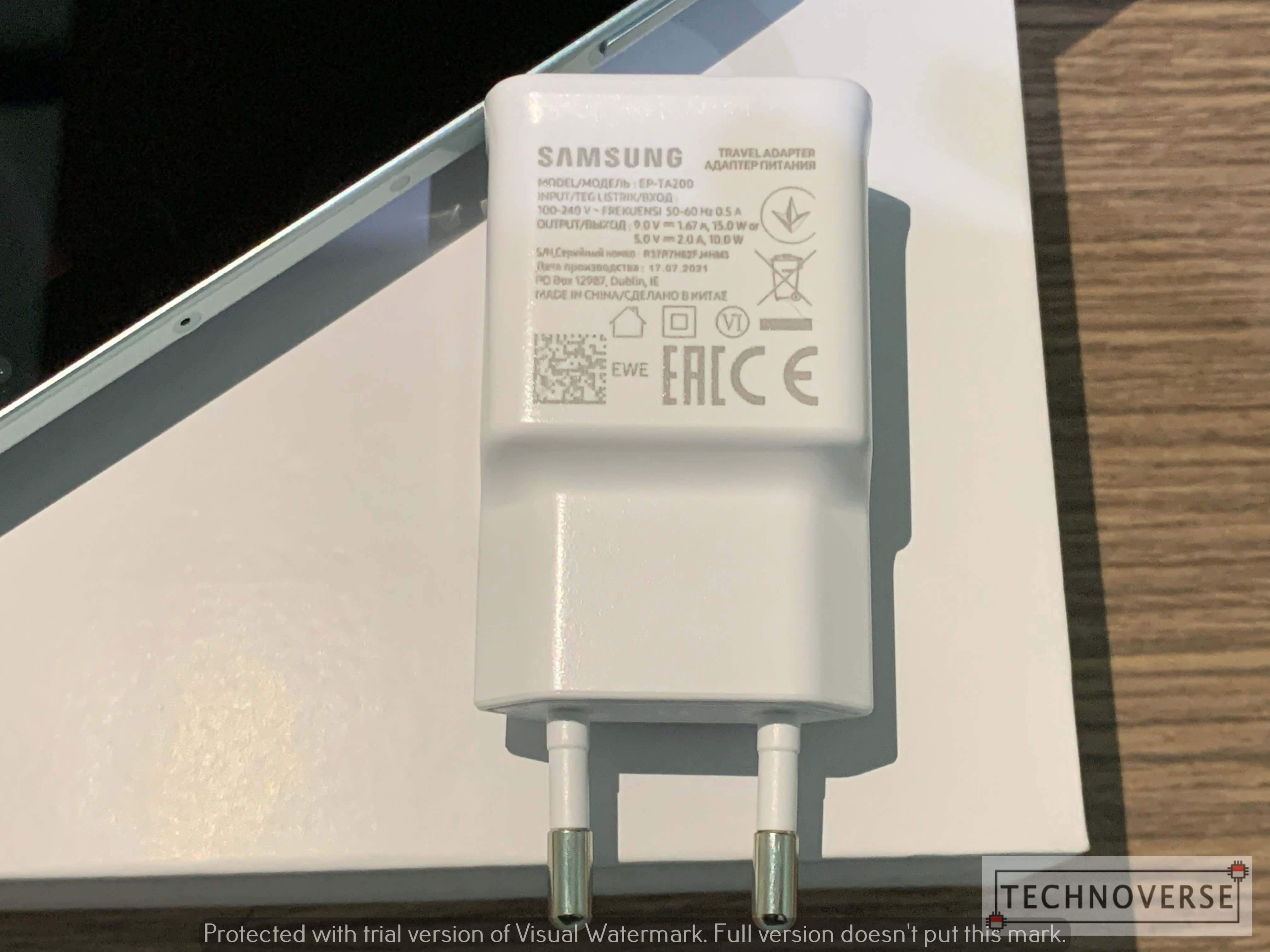 Finally, let's talk about the camera. I know you'll make yourself look like an ass taking a picture with a tablet, but at least it's better than nothing, right? I'll just say that the camera is decent, and leave it at that. Take a look at these samples and judge for yourself.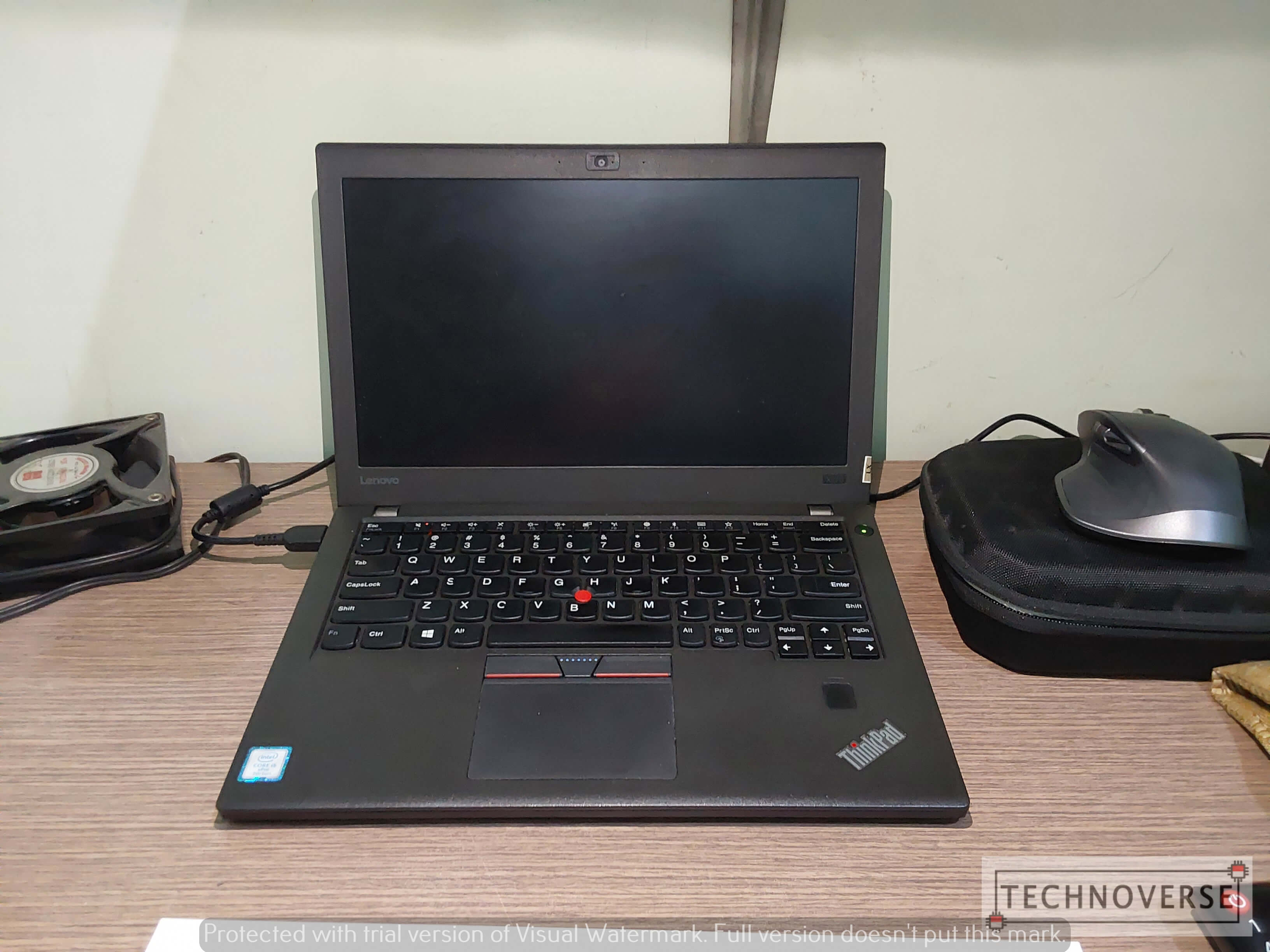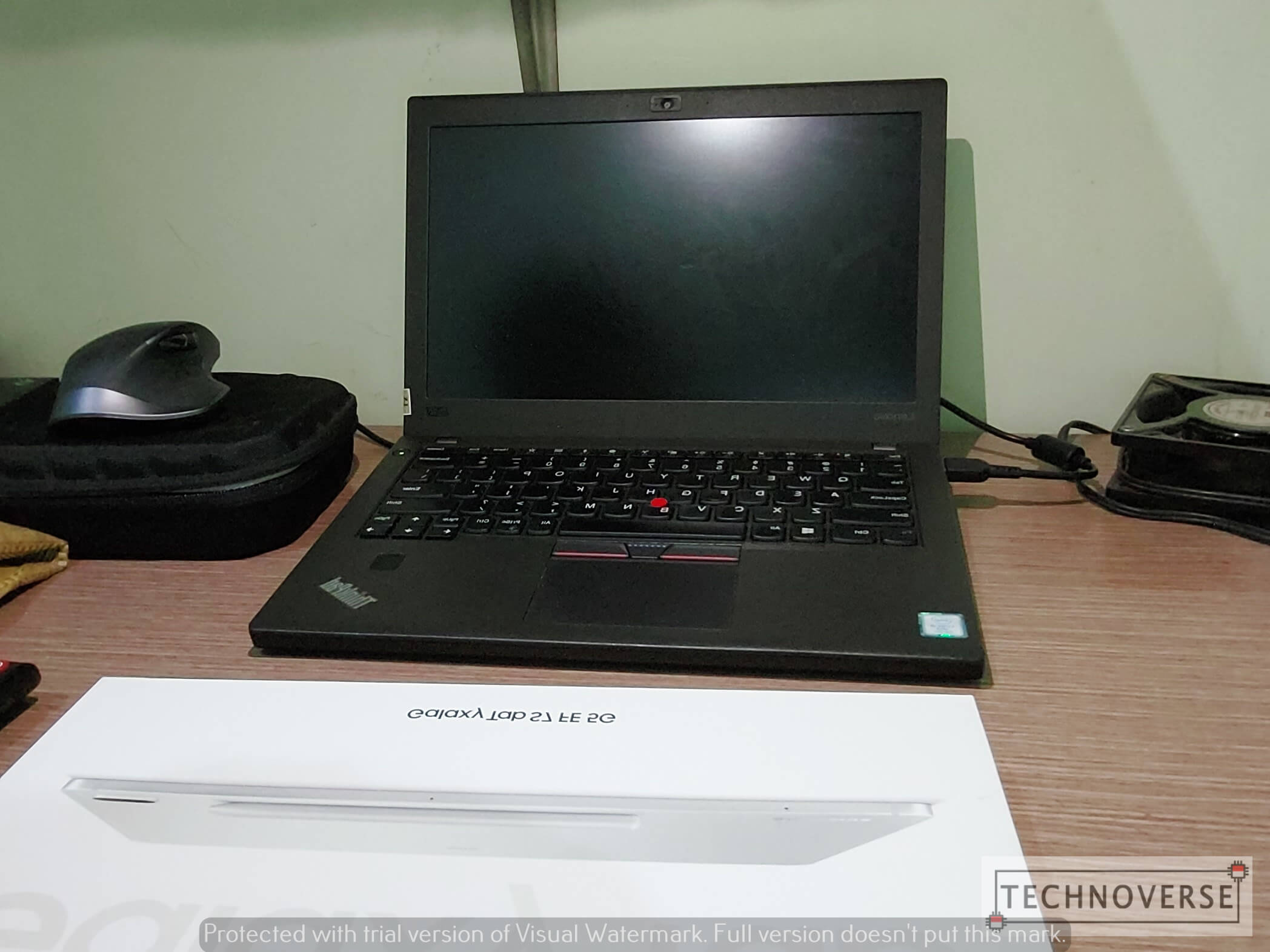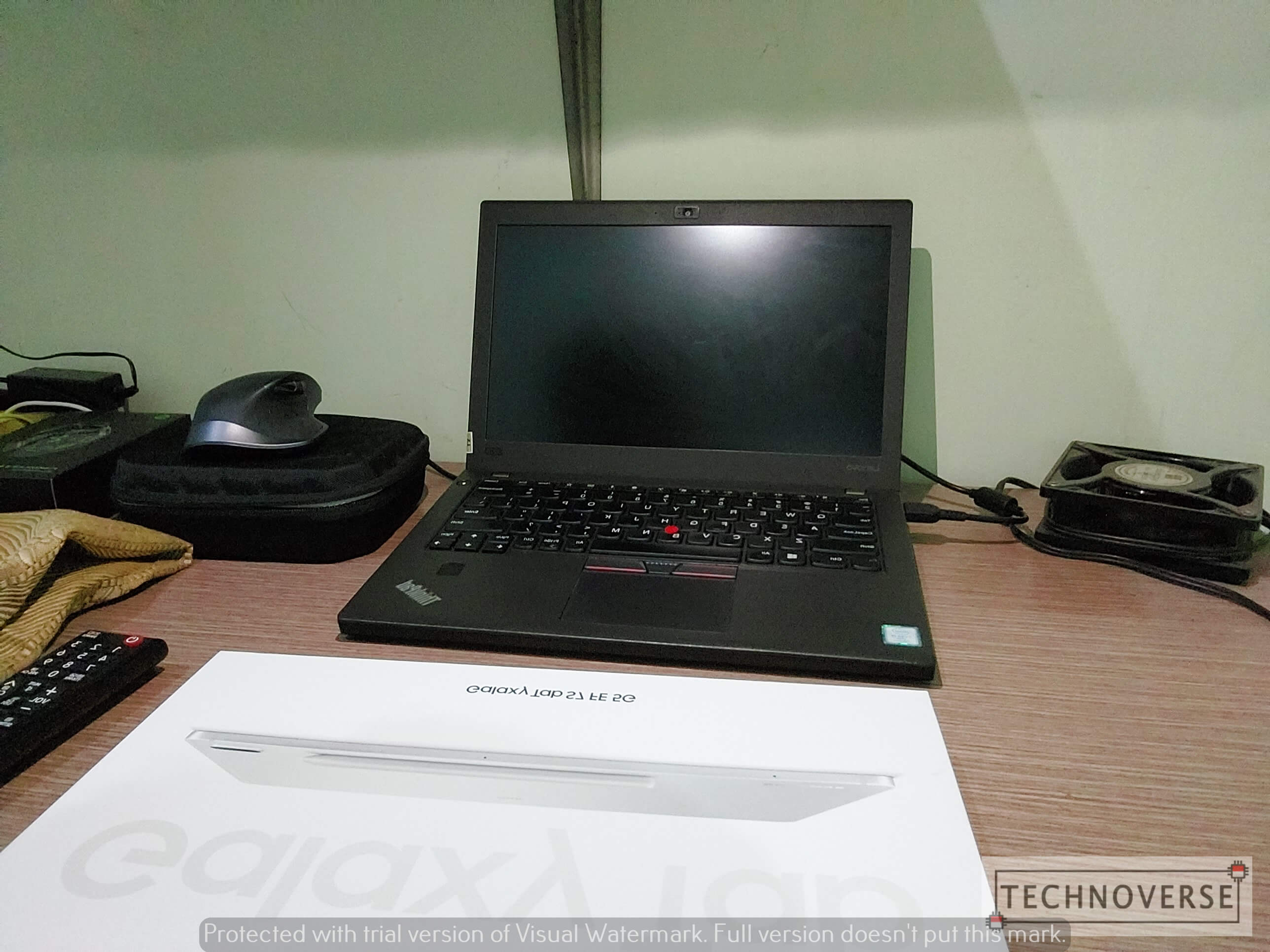 Galaxy Tab S7 FE 5G: Software
Obviously, the Galaxy Tab S7 FE 5G runs on Android, with Samsung's OneUI 3.1 running on top of Android 11. While the selection of Android tablet apps is not as vast as iPad's, the list has definitely grown.
One thing that is essential for this tablet is the free inclusion of S-Pen. The included S-Pen is passive, which means it has no battery. The size is similar to that of a pen, so holding it feels like holding a real pen, albeit a little bit lighter. The nib is also soft and springy, which makes writing feel more natural. Although the screen does not have high refresh rate, I don't feel any latency, as expected of the S-Pen for generations.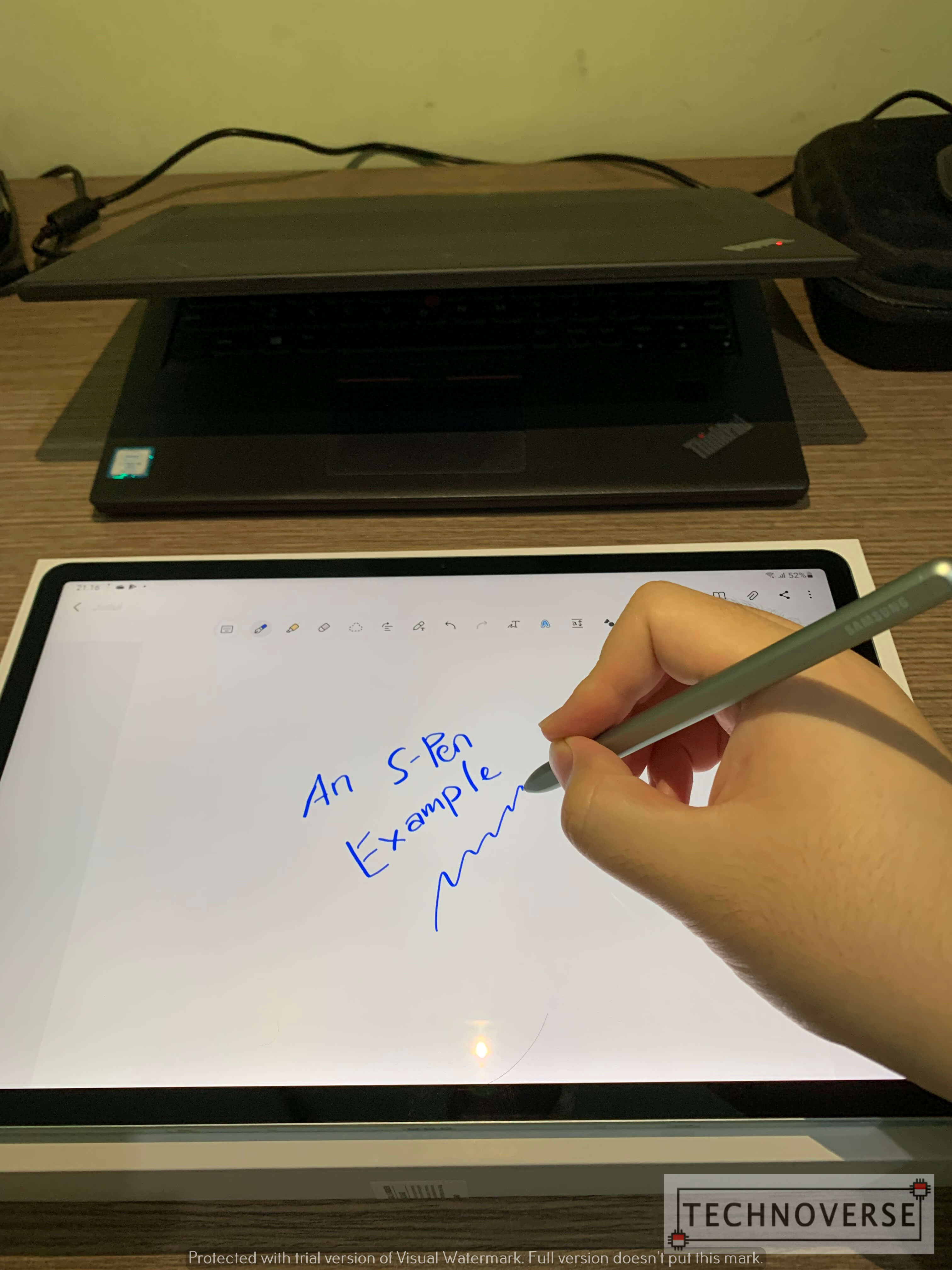 If you ever used a Galaxy Note or S-Pen enabled device before, you'll find some of the air commands useful, such as taking a screenshot and editing it immediately, and extracting texts from images. You'll feel right at home when using the Galaxy Tab S7 FE 5G.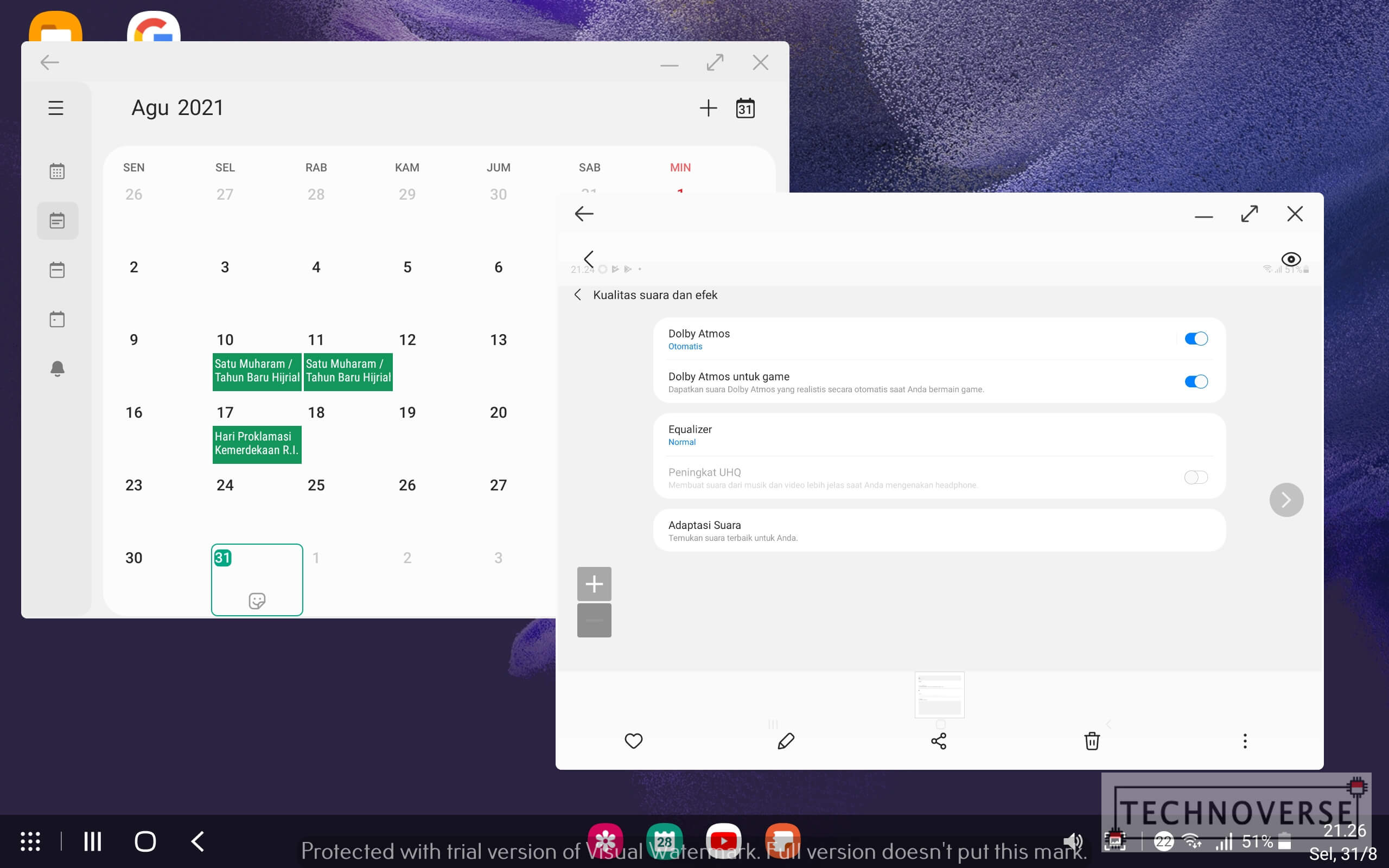 Last, but not least, we need to talk about Samsung DeX. While this feature is more of a gimmick for smartphones (you'll have to attach your phone with a USB-C to HDMI dongle), it's really useful for tablets. You'll just need to enable DeX in the settings, and you'll be taken to the desktop UI. Paired with keyboard and mouse, the Galaxy Tab S7 FE 5G might just replace your laptop, or at least your Chromebook. It's a real shame that Linux on DeX is dead. Running a full-fat Linux distro on a very portable device like this is very enticing for developers like myself.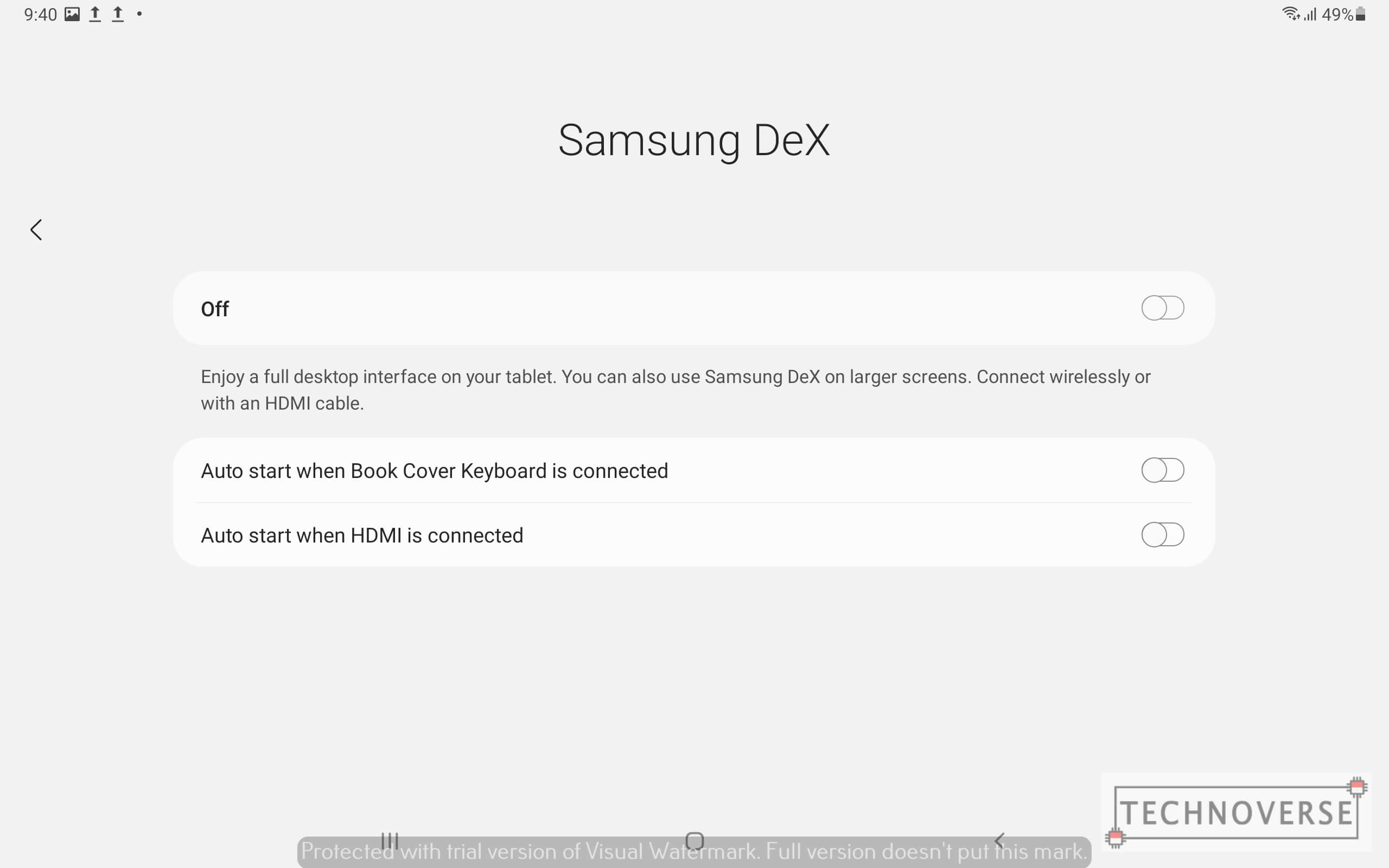 Galaxy Tab S7 FE 5G: Conclusion
After just a day of playing around with the iPad Air's closest competitor, I feel that Android tablet ecosystem has come a long way. The last Android tablet I used was the original Galaxy Tab S. At the time, let's just say that Apple's offering is far more enticing. Now? I think we might have an equal footing.
Pros:
5G
Large screen with S-Pen support
High-quality speakers
Cons:
If you need an Android tablet for media consumption and creation (I'd say that the S-Pen is on par with the Apple Pencil, for FREE), the Galaxy Tab S7 FE 5G is a viable alternative. You might even boost your productivity further using the original keyboard cover. Among the Tab S7 series, this is my pick. Unless, of course, you need the high refresh rate, AMOLED screen and a couple more speakers.
Well, I guess that's all for now, Folks. I hope you find this article useful. Though I no longer use the Android tablet, I still have access to it, so if you have any questions, don't hesitate to sound them off in the comments section below. Finally, as usual, thanks for reading, and see you in the next article! 😀