Anda berbicara Bahasa Indonesia? Baca artikel terjemahannya di sini!
To silicon chips, heat is the biggest enemy. Whether you're using desktop PCs, laptops, or smartphones, heat always throttles performance. What generates heat? Doing heavy tasks, of course, such as compiling codes, rendering models, and running triple A or graphic-intensive titles.
For some device categories, heat dissipation and airflow is an included luxury. For others, however, not so much. Take smartphones, for example. Our smartphones' performance has increased exponentially over the years. Unfortunately, cooling technologies do not. We'll need to rely on external cooling solutions to help dissipate heat from our slim slab of a phone.
Introducing the BlackShark FunCooler 2 Pro. An accessory that I used to mock. "Who the heck needs a fan for mobile gaming?" Well, Sir, now I'm ready to admit that I was wrong.
FunCooler 2 Pro: Packaging and Design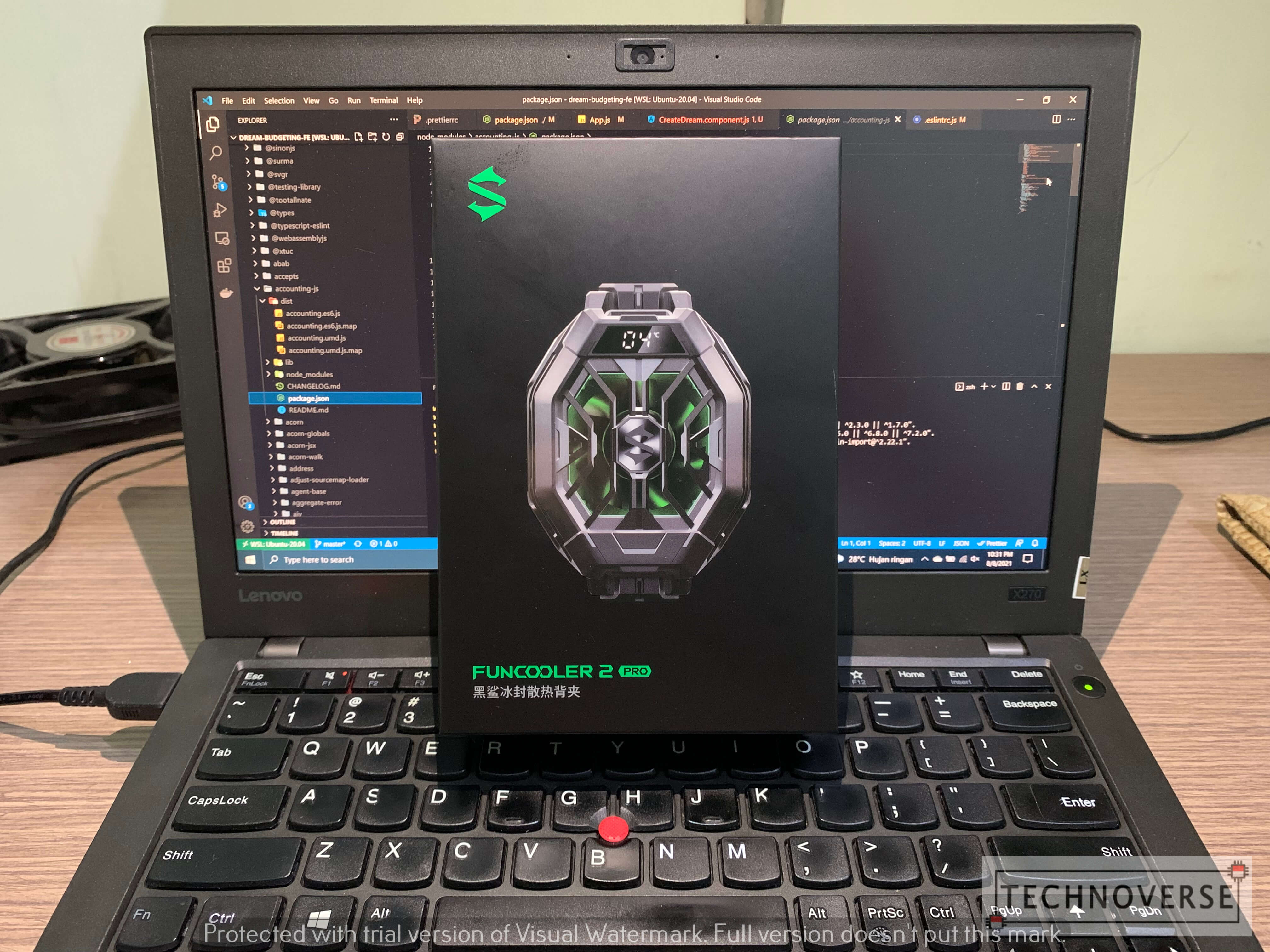 From the box, you'll immediately notice that this is a serious gaming accessory. The black and green colors will remind you of a certain PC gaming accessories manufacturer. Open the box, and you'll get a handful of contents:
1x BlackShark FunCooler 2 Pro
1x 2m USB-A to USB-C cable
2x Normal Phone Holder
2x Thin Phone Holder
Manual and QR code for downloading the companion app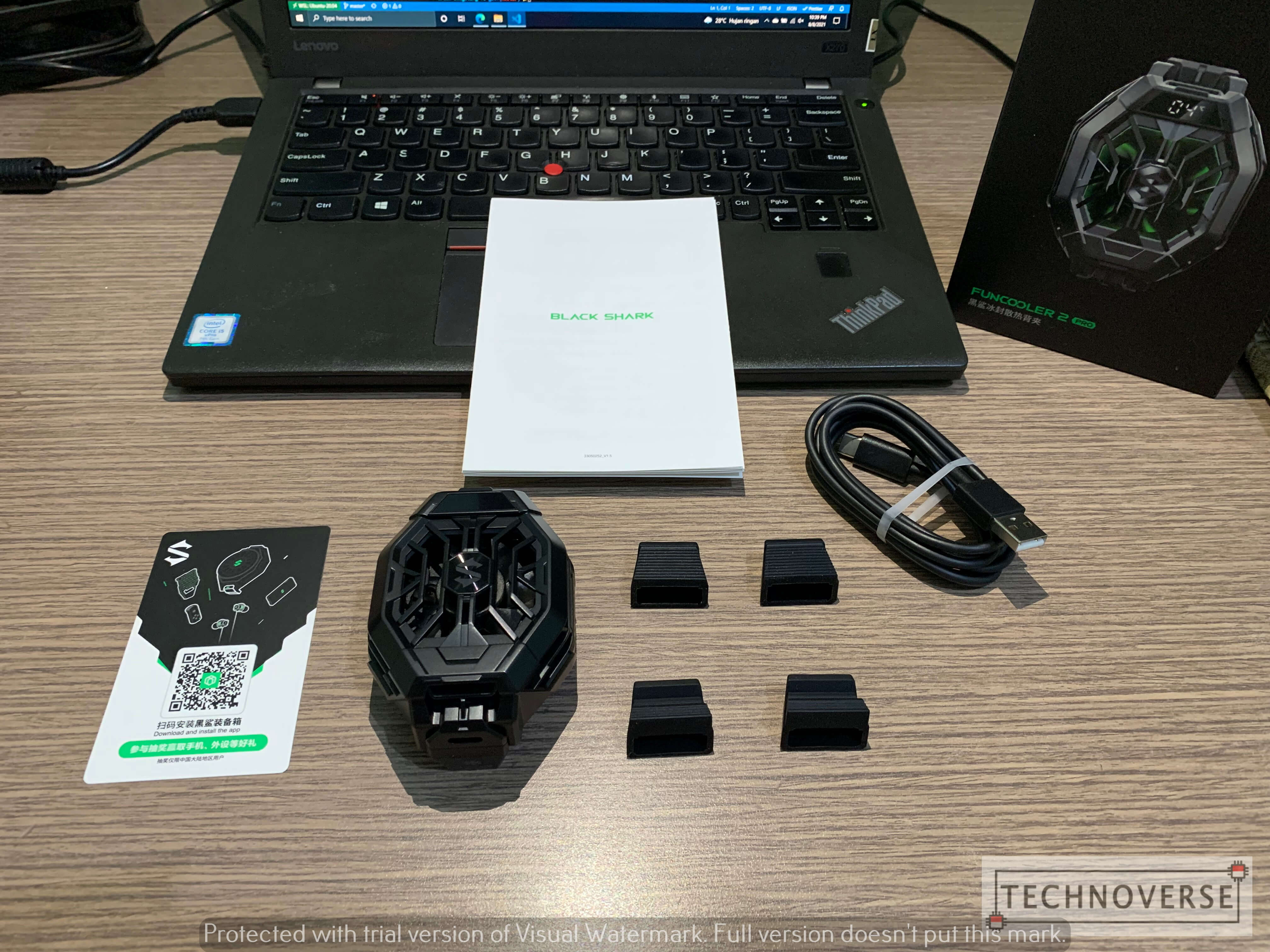 Holding the cooler itself, you'll immediately notice that it has a solid build quality. On the front, there's the Black Shark logo in front of a RGB lights-enabled fan. Above it, is a small monochrome LED display which will show the cooler's temperature. On the back, there's the metal surface which will help cool your phone. Surrounding the surface is a pair of claws for gripping your phone.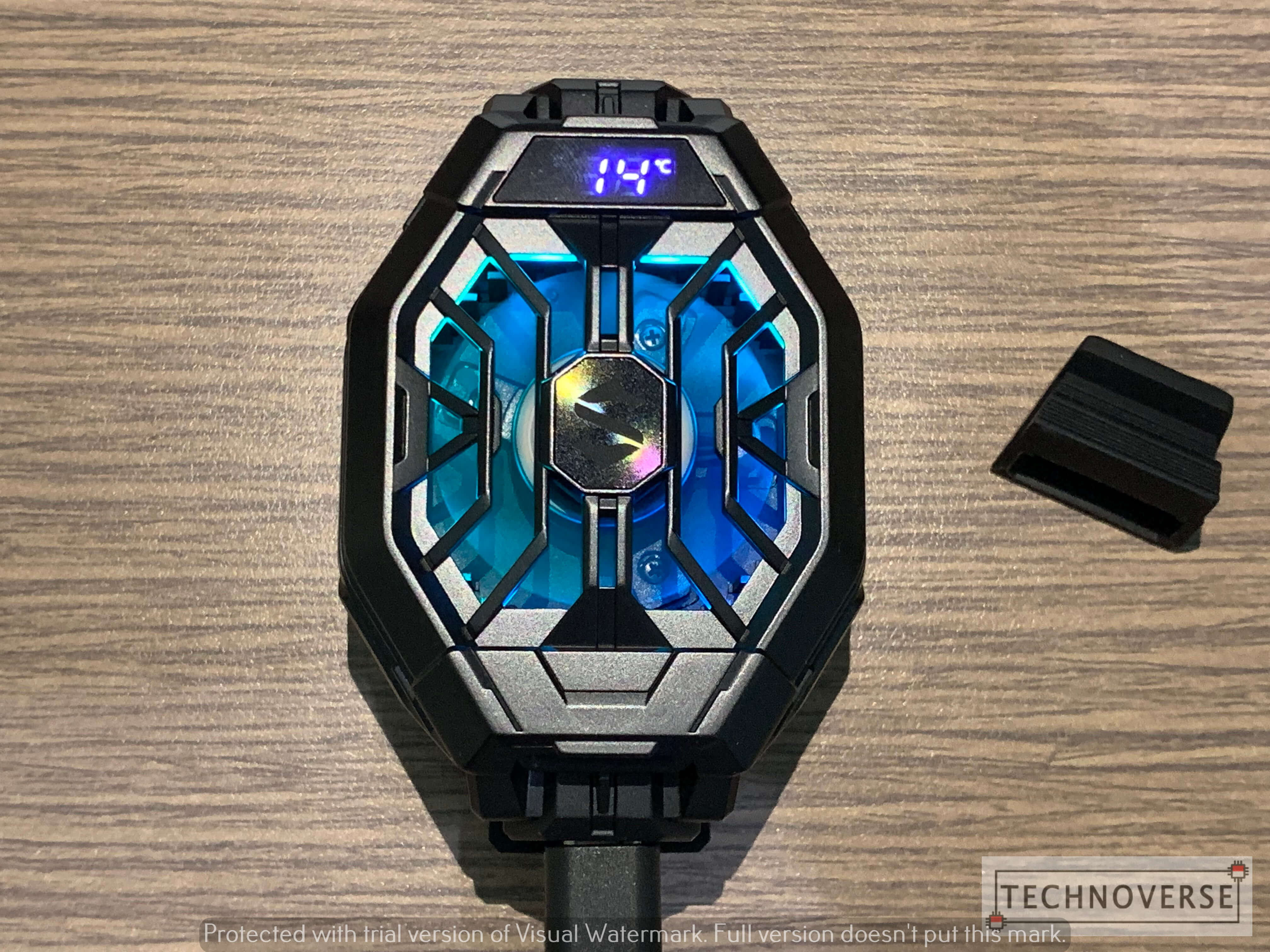 BlackShark includes a couple of different grips. One grip is for thin smartphones (less than 1mm), and the other is for normal phones. In this review, I'm testing the cooler with the Galaxy S21 Ultra, so I need to use the grip for normal phones.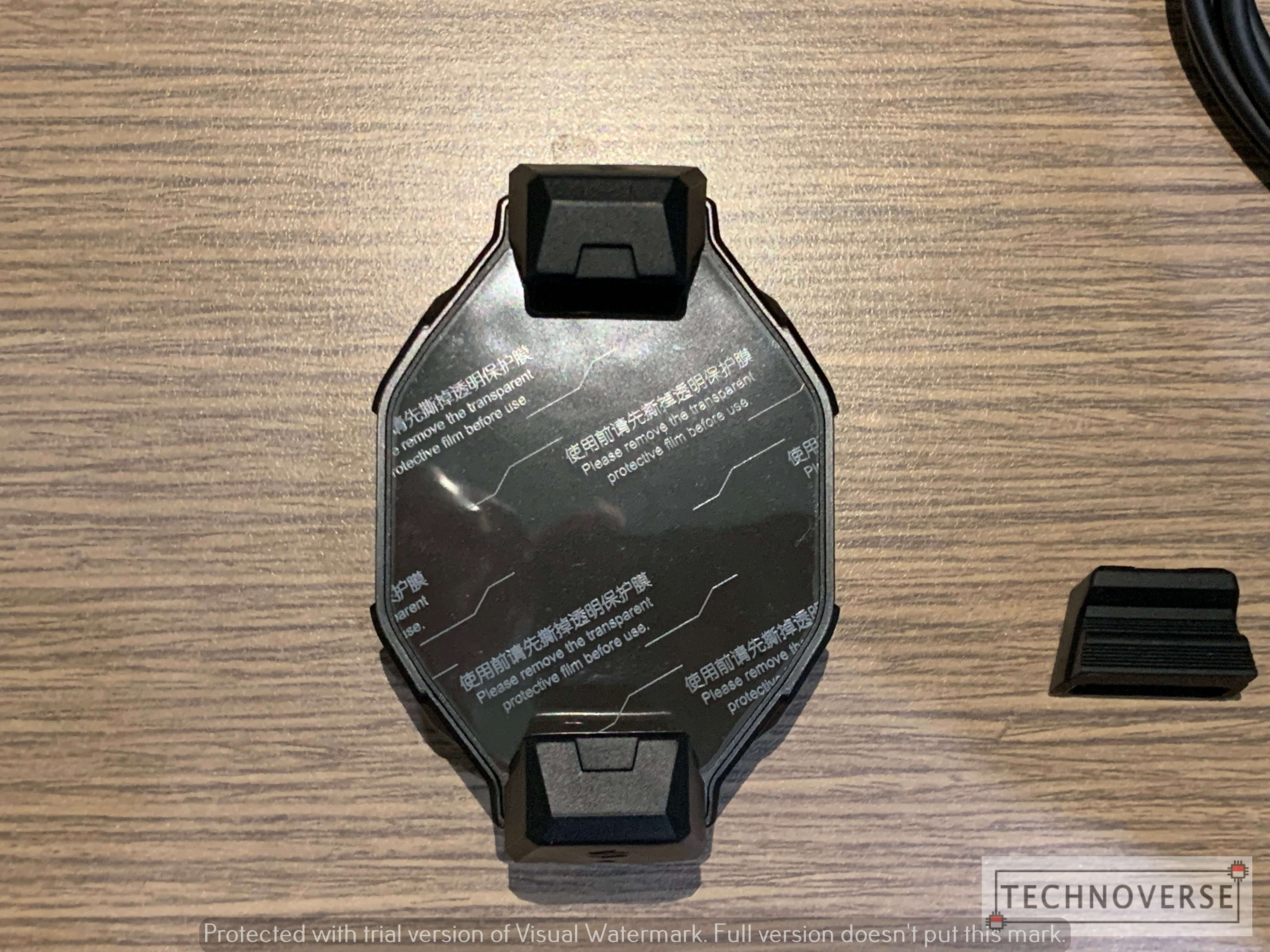 FunCooler 2 Pro: User Experience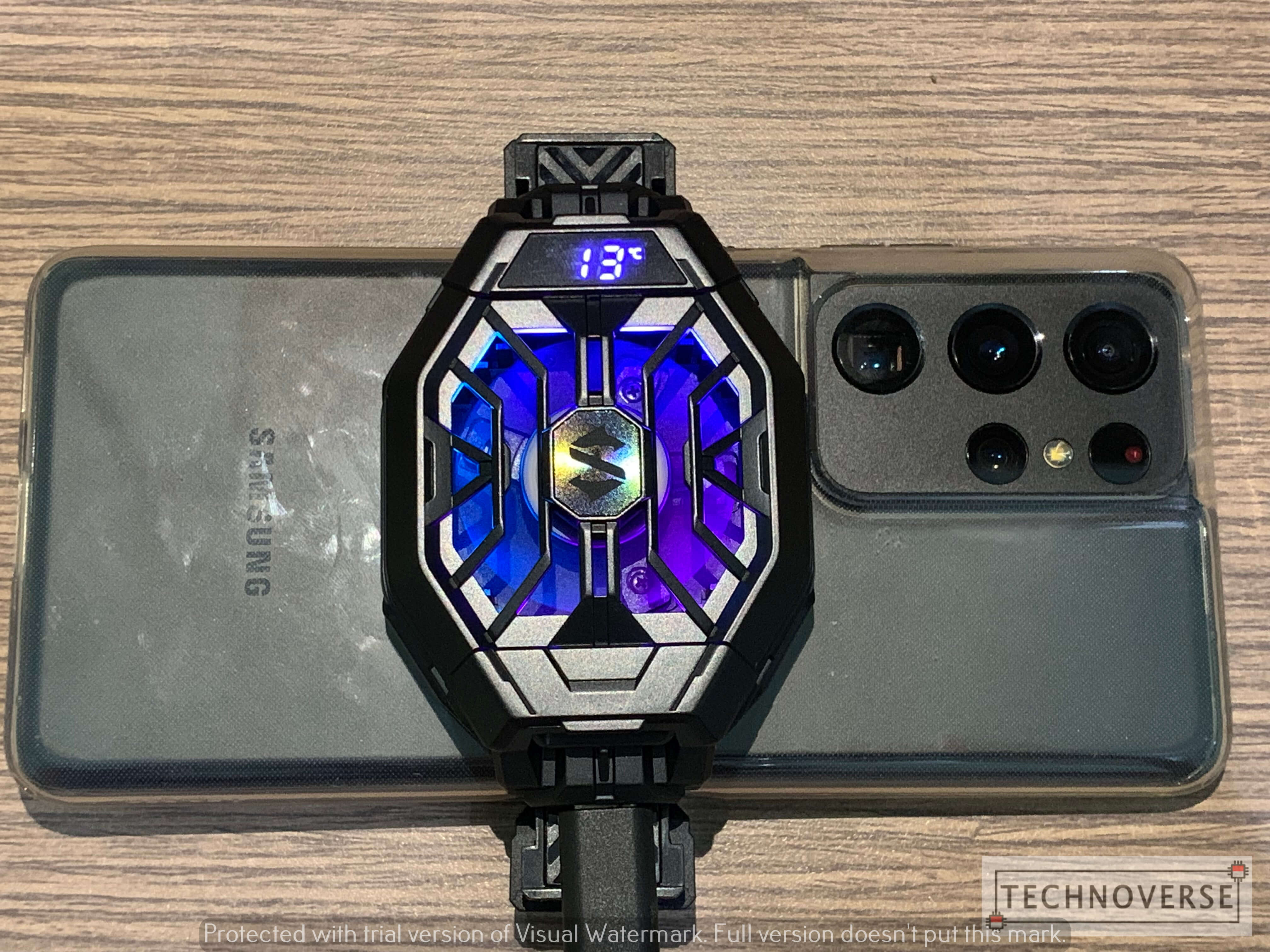 One thing that I did not initially believe was that the cooler would work. I've seen many laptop coolers before and personally, I don't think they work. Sure, they're good as a laptop stand, but I don't really believe in their ability to cool your laptop. Fortunately, the FunCooler 2 Pro immediately proves me wrong.
To turn on the cooler, just plug in the USB-C cable to a power source. You can use power adapters, laptops, or power banks, doesn't matter. Upon turning on, the FunCooler 2 Pro would enter pairing mode, in which you can connect to your phone, and customize by installing the companion app. We'll talk about the companion app in a separate section.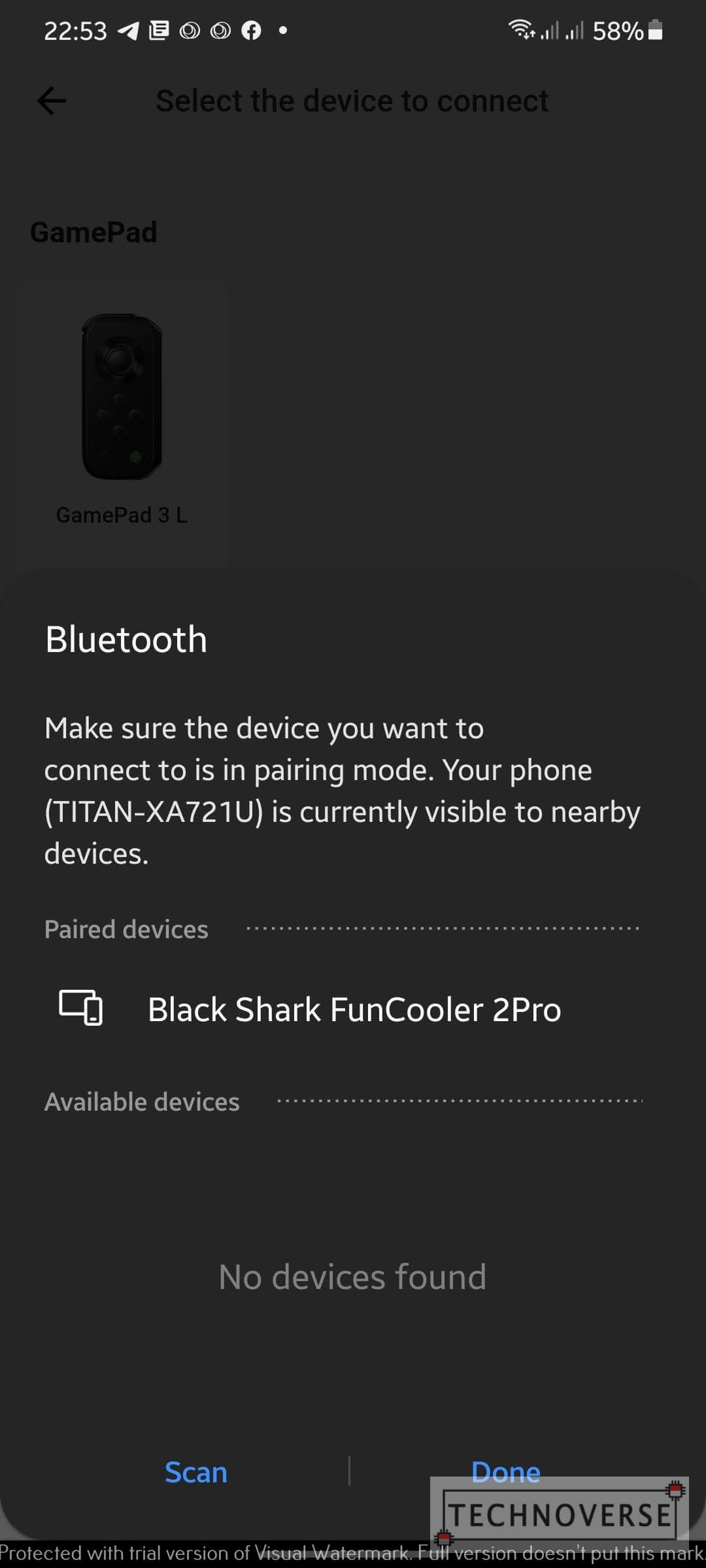 When not attached to a phone, the cooler will "freeze" the contact pad in seconds. There are two ways for you to know: the LED display at the back, and by touching the contact pad. It's so cold that it's literally wet. At first I asked if using it with a phone was safe. I've been using it for a week, and I haven't experienced any problem so far. Of course, depending on your phone, you can use it with a case. However, obviously, it works best when it has direct contact with the back of your phone.
One thing you should note is that the FunCooler 2 Pro does not have any internal battery. This means that it needs to be constantly connected to a power source. Fortunately, the included cable is quite long (2m), so while it's a little bit inconvenient, it's not the end of the world. Besides, being as bulky as it is, I can't imagine how thick the FunCooler 2 Pro would be if it had an internal battery.
FunCooler 2 Pro: Shark Arsenal
The companion app, called Shark Arsenal, unfortunately, is not available in Google's Play Store. You'll need to manually download and install it from the included QR code leaflet. Strangely, it's available in Apple's App Store. Perhaps because iOS does not allow sideloading?
Anyway, the Shark Arsenal allows you to select which mode the FunCooler 2 Pro will operate:
Smart – Most likely automatic mode
Freeze – Medium Cooling
Frozen – Hardcore Cooling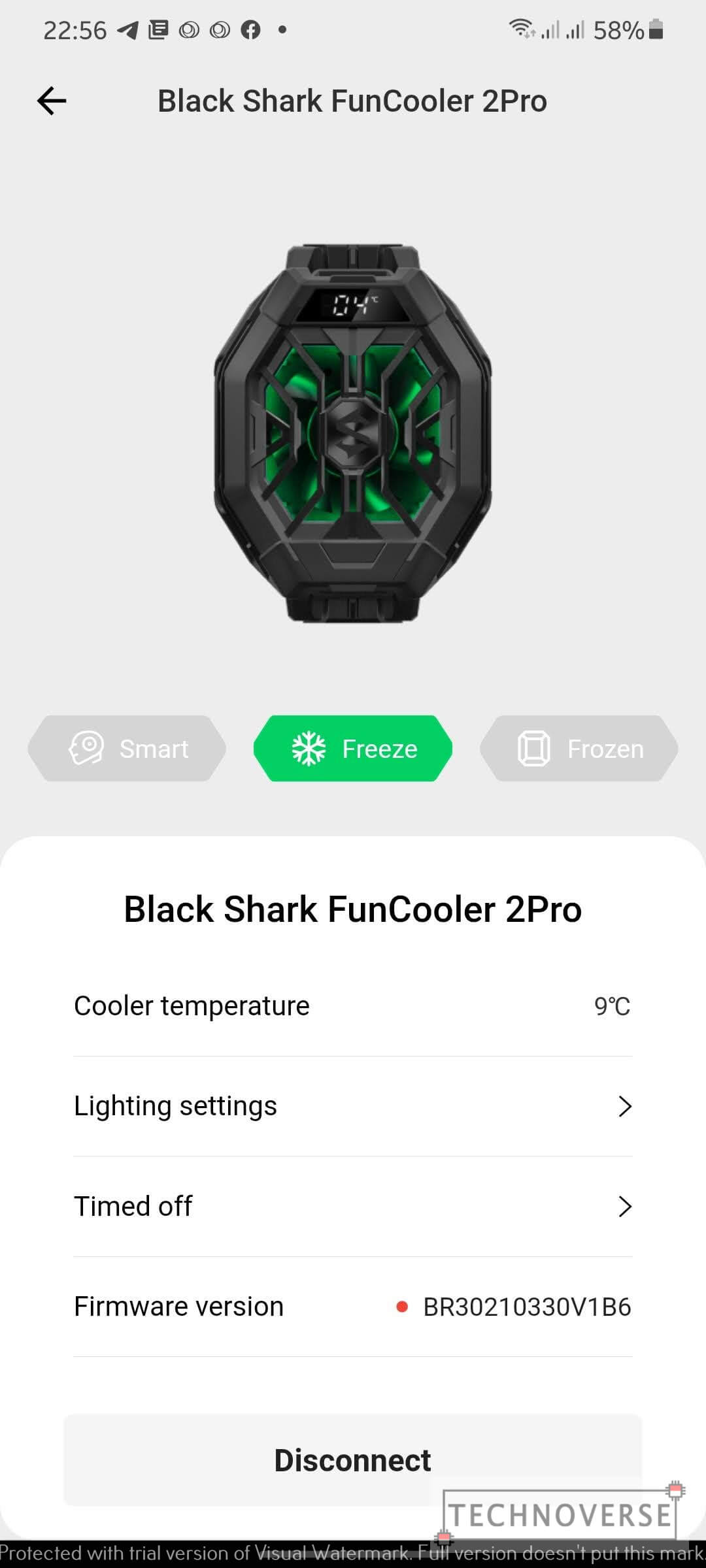 Besides customizing the cooling mode, the app also allows you to update the FunCooler 2 Pro's firmware.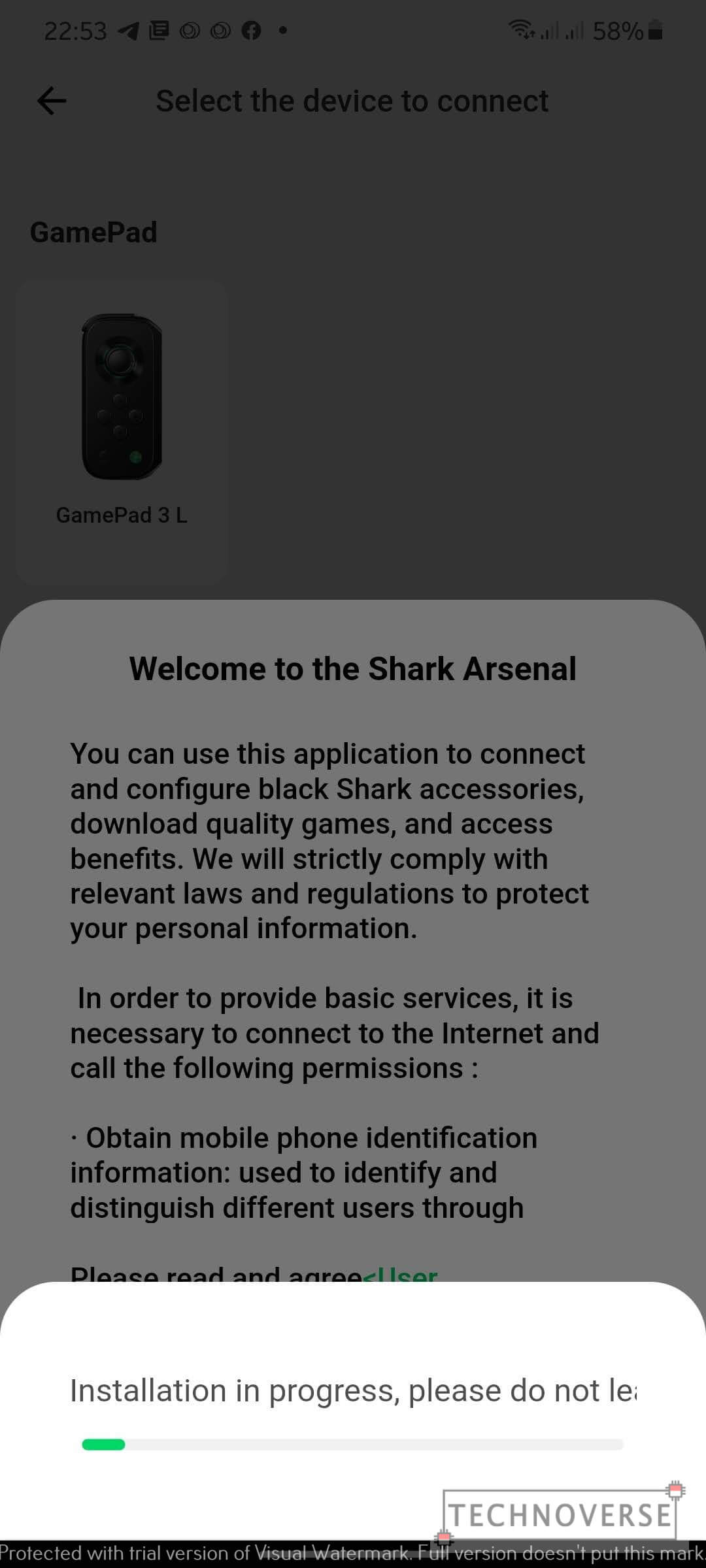 Unsuprisingly, the app also allows you to customize the fan's RGB lighting, if that's your sort of thing, or turn it off completely.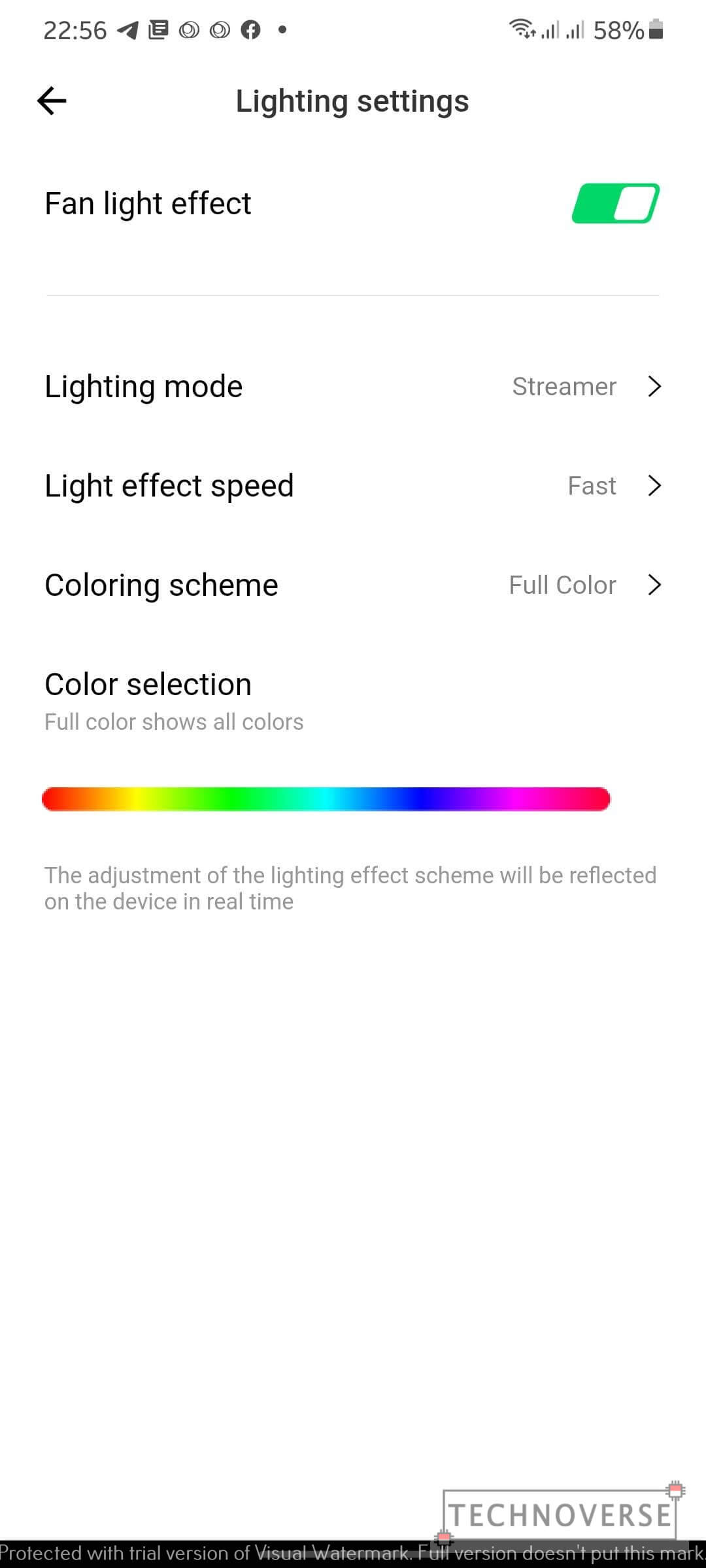 Additionally, you can also set a timer for the fan's automatic shutdown. This could be useful if you're trying to limit your gaming session.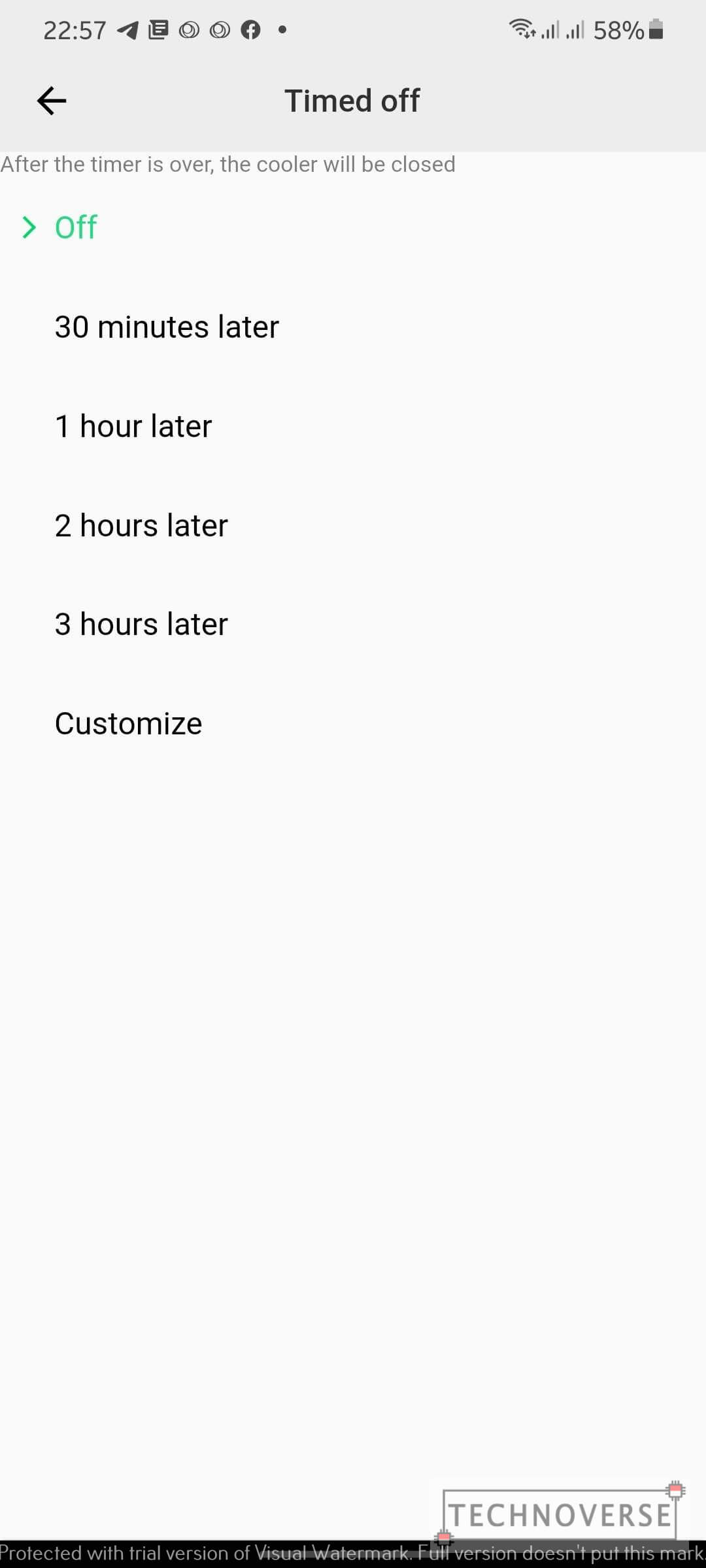 Does The FunCooler 2 Pro Really Work?
There is only one game that I'm interested in testing my theory with: Genshin Impact. Due to its sheer size and graphics, it's been widely used as a benchmark for testing a phone's gaming performance. In fact, I carefully selected my Android phone just from how able it is to run this game.
For this task, I'm going to use Tencent's Perfdog software. For the test, I have 3 scenarios in which I'll play Genshin Impact for approximately one hour. The following is the test result.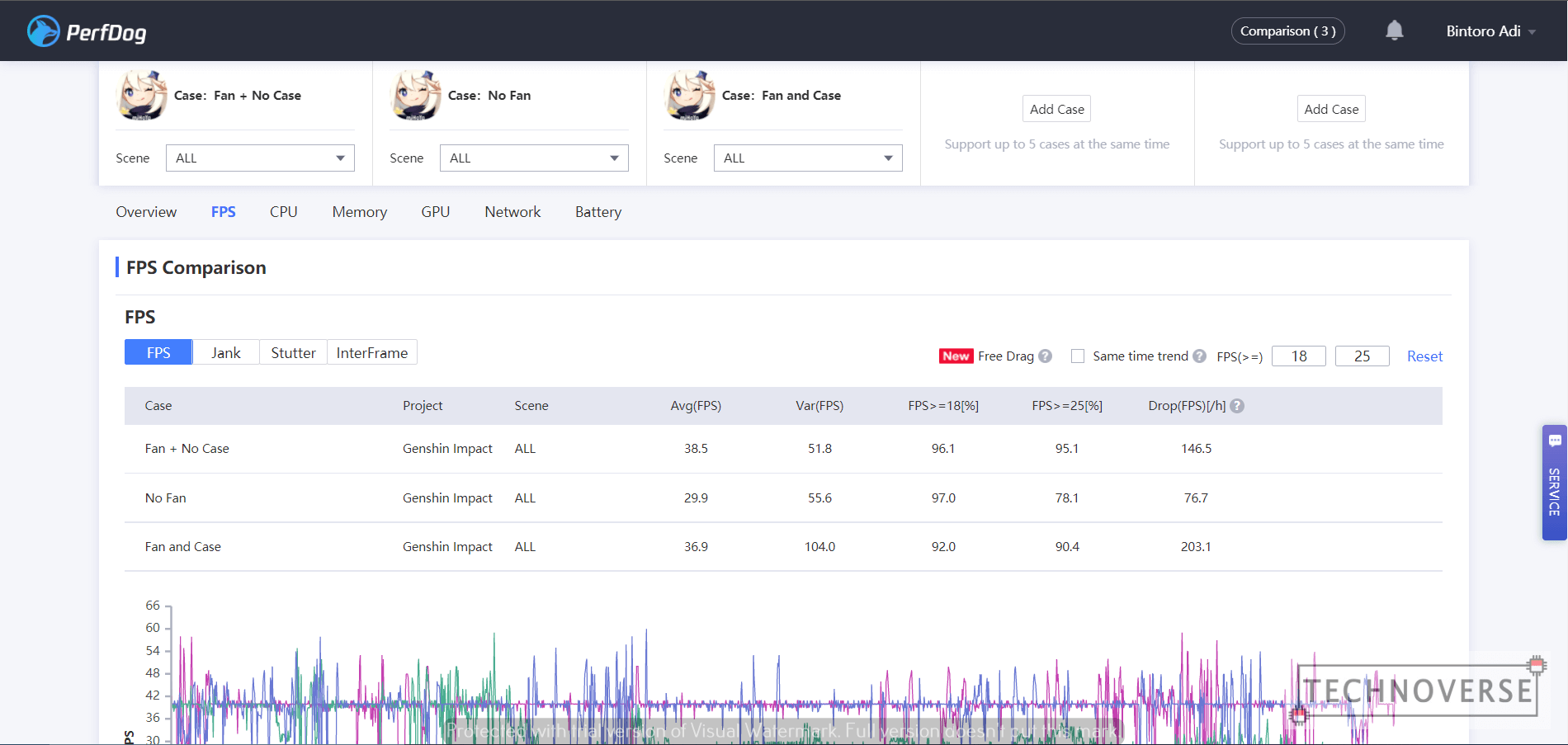 As you can see from the data, using the FunCooler 2 Pro yields approximately 20%++ increase in FPS performance, and that's when I use a case. Taking the case off, I can get additional 10% performance. So yes, it does work. Additionally, my phone does not feel hot anymore, even after one hour of gaming session.
If the FunCooler 2 Pro works on a heavy game such as Genshin Impact, I'm sure it will work wonders on lighter e-sports titles, such as LoL: Wild Rift, Mobile Legends, or PUBG Mobile.
Conclusion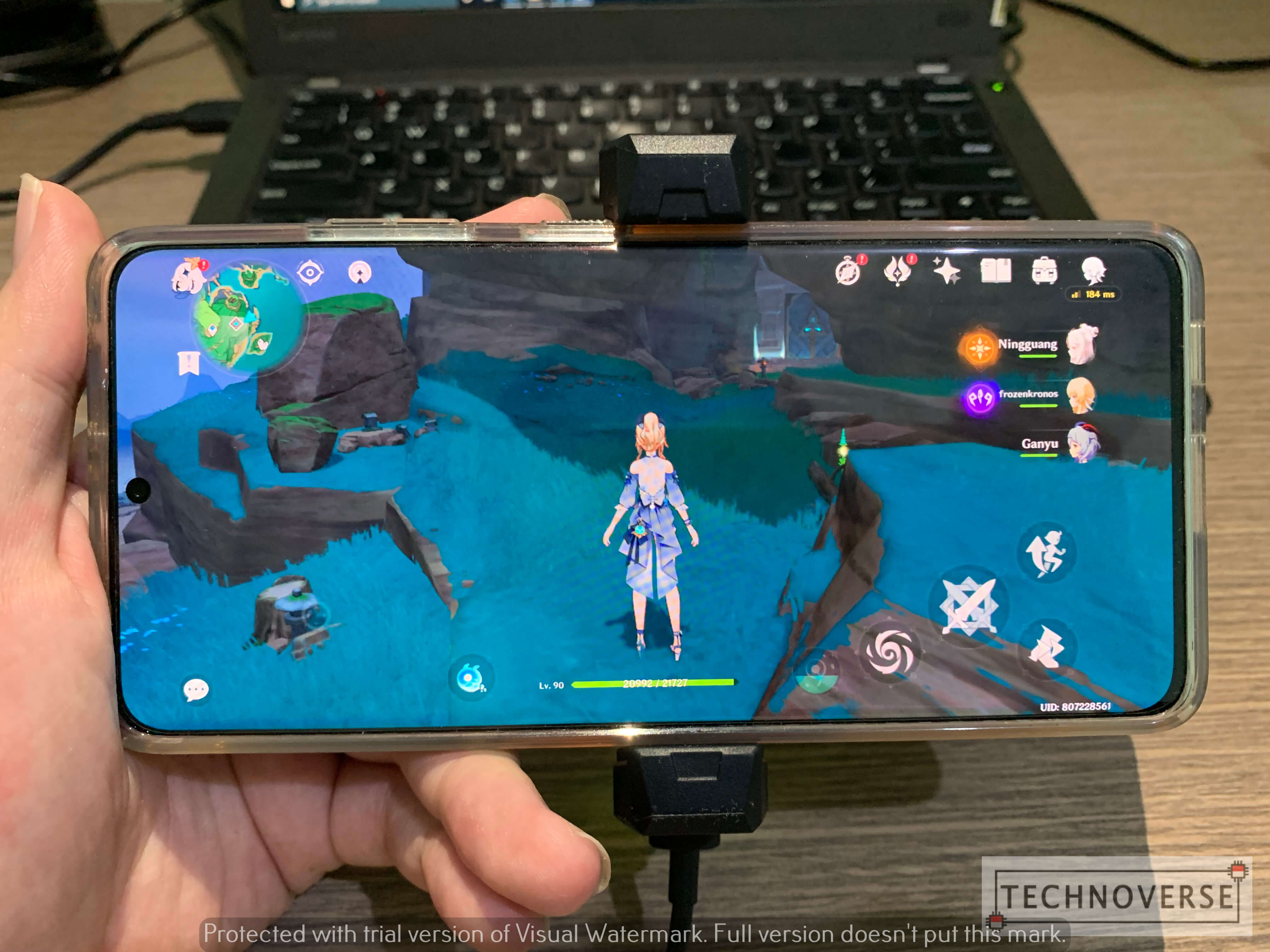 After using the Black Shark FunCooler 2 Pro, I was forced to admit that I was wrong. I used to think that passive cooling was enough, especially with manufacturers boasting their gigantic vapor chambers. While it works for desktop PCs due to having an actual airflow, it doesn't work as well on phones due to its tight and limited space.
Its claims were true. During my testing, it manages to score a sizable performance increase. As a bonus, less heat should make your gaming sessions more comfortable and your component last longer.
Pros
Cools very quickly, and actually improves performance
LED display for viewing temperatures
Cons
Does not have internal battery, so it needs to stay connected all the time
You can get the FunCooler 2 Pro for approximately $40, and in my opinion, it's a rather affordable solution than buying flagship gaming phones. Heck, even those flagship gaming phones will still benefit from this little accessory.
Well, I guess that's all for now, Folks. I hope this review is useful for you. If you have any questions, don't hesitate to ask away in the comments section below. Finally, as usual, thanks for reading and see you in the next article. Stay sane, stay healthy! 😀