Anda berbicara Bahasa Indonesia? Baca artikel terjemahannya di sini!
Finally, after one solid year (and a little more) of using the M1 Mac Mini, I've finally finished the review! Well, even though the M2 chip is already on the horizon, at least this late review should help assure you that Apple Silicon is ready for prime time, and not a beta product as some people would say.
Before the review, I want to point out that I've been using the base model Mac Mini (M1, 8GB RAM, 256GB of Storage) for one year and three months. My main use case is application development work and daily computing such as web browsing, light photo editing, and writing. No, I don't play games, since unfortunately, the Mac still sucks at gaming.
So, with that out of the way, let's get to the review!
Mac Mini: Design and Packaging
The Mac Mini comes in a white, minimalist box. On the top, there's the image of the Mac Mini from the top. Please keep in mind that the M1 variant of Mac Mini is only available in silver, while the Intel variant is only available in space gray.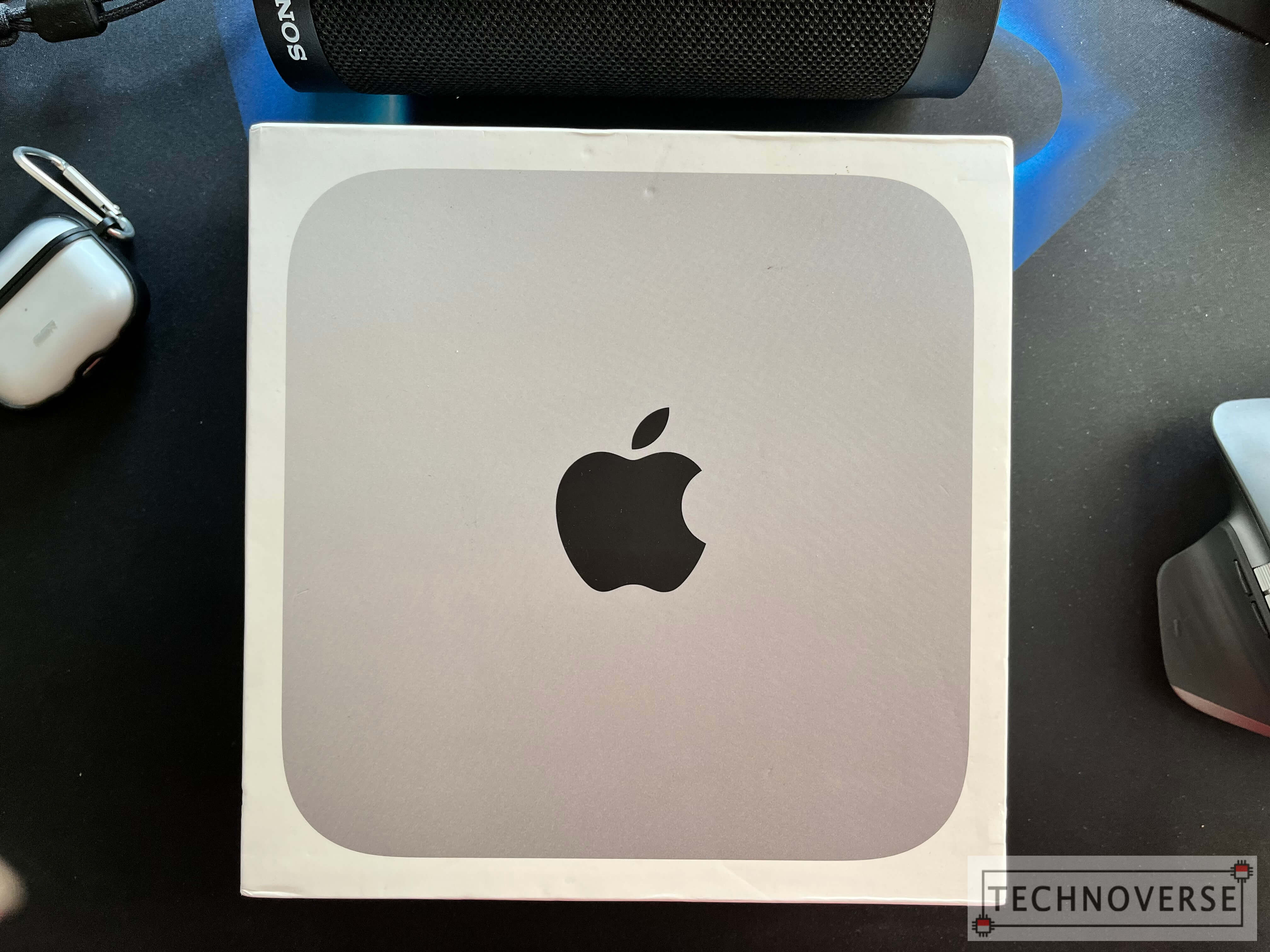 Opening the box, you'll immediately be greeted with the Mac Mini, and beneath it, you'll find the power cable, and a quick start guide. That's it. Some stickers would be nice, but unfortunately, there's no such thing.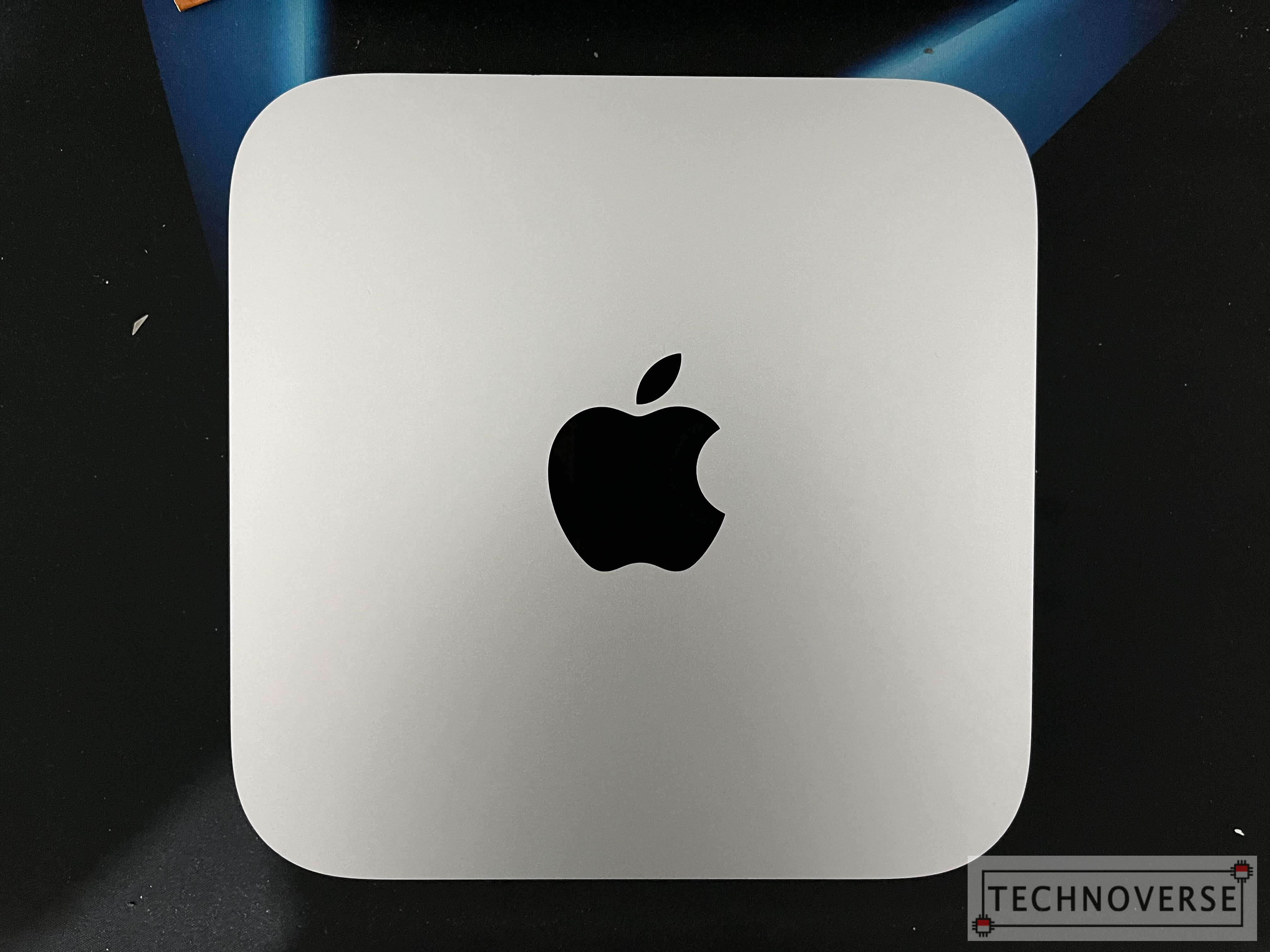 The Mac Mini's design hasn't changed for a decade, but that's not a problem, since it still looks sleek and minimalist. Heck, I'd even call its design "timeless". Also, Measuring at 19.7 x 19.7 cm with the height of 3.6cm, the Mac Mini is very compact and can be easily placed anywhere on your desk. Weighing at just 1.2kg, you can even carry it when traveling, provided you have a display, mouse, and keyboard to connect it with.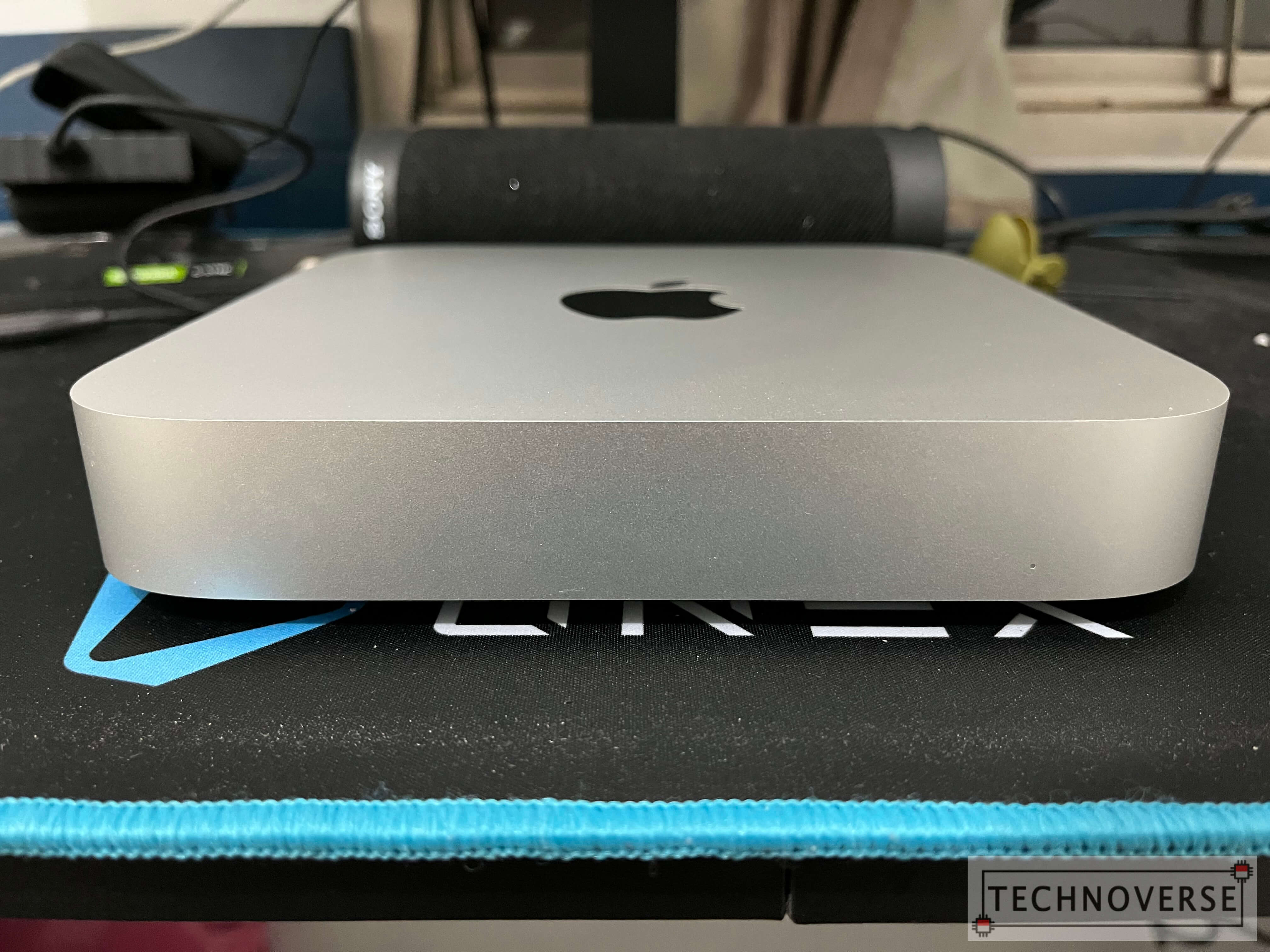 There's nothing on its surface but the front for the power status LED and the back, where all the ports are located, from left to right:
Power
Ethernet
2x Thunderbolt / USB 4
HDMI
2x USB 3.0 A type
3.5mm headphone jack
Fan vent There's no SD Card reader, although you can easily find a USB card reader in the market these days.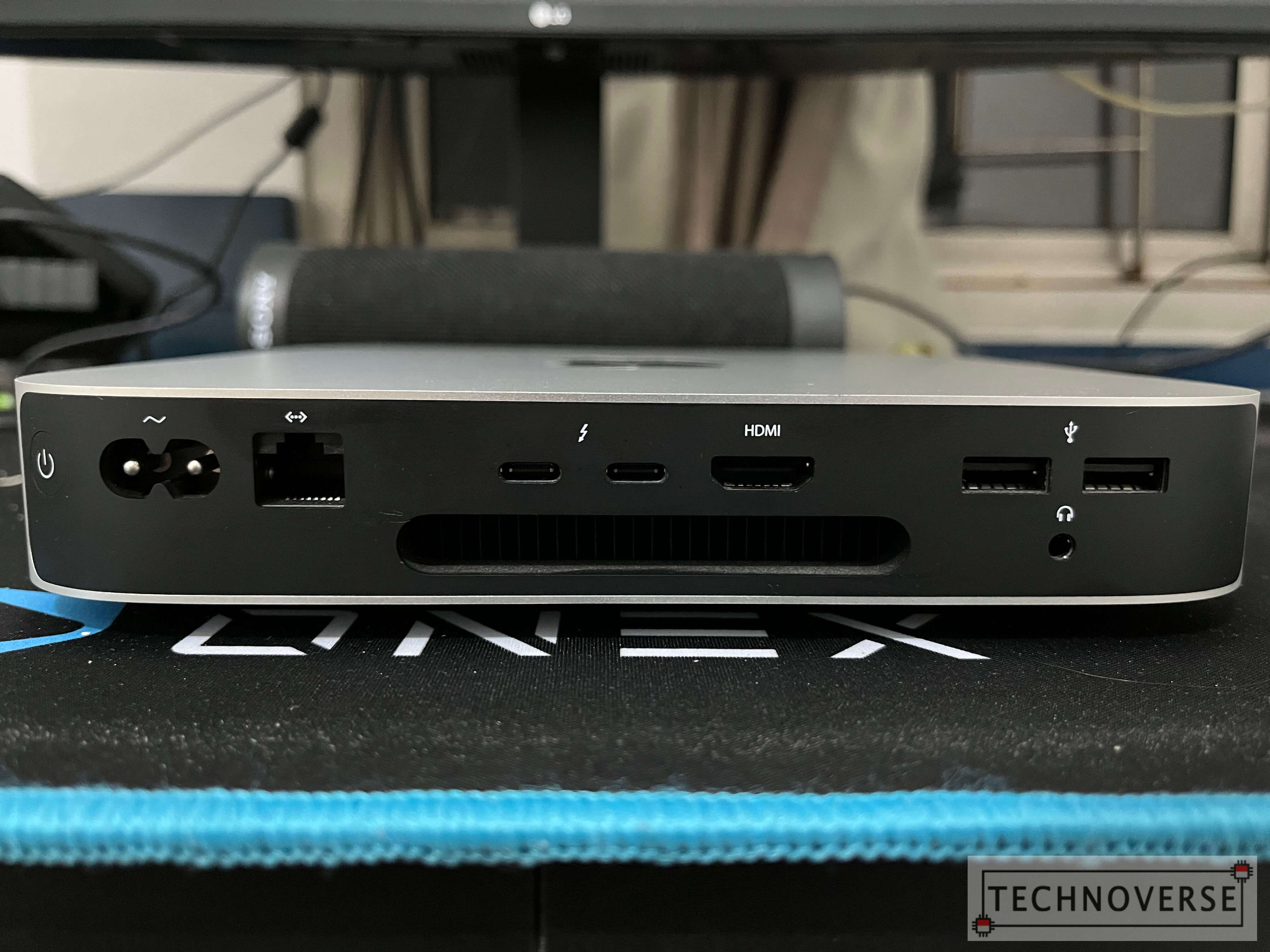 Overall, the Mac Mini's design is timeless and there are plenty of essential ports. Next, let's take a look at its performance and user experience.
Mac Mini: User Experience
Powering up the Mac Mini is very straightforward. Just plug in the power cable, and connect it to the portable computer, and you're good to go. You obviously need to connect a mouse and a keyboard to set it up, though. The setup process is the same as other Macs.
The first impression I got when running it for the first time was: dang, this thing is fast. Noticeably faster than my work-issued Intel MacBook Pro. Well, to find out how fast it is, let's run a couple of benchmarks.
Benchmarks
Let's start with Geekbench 5. Here are the results: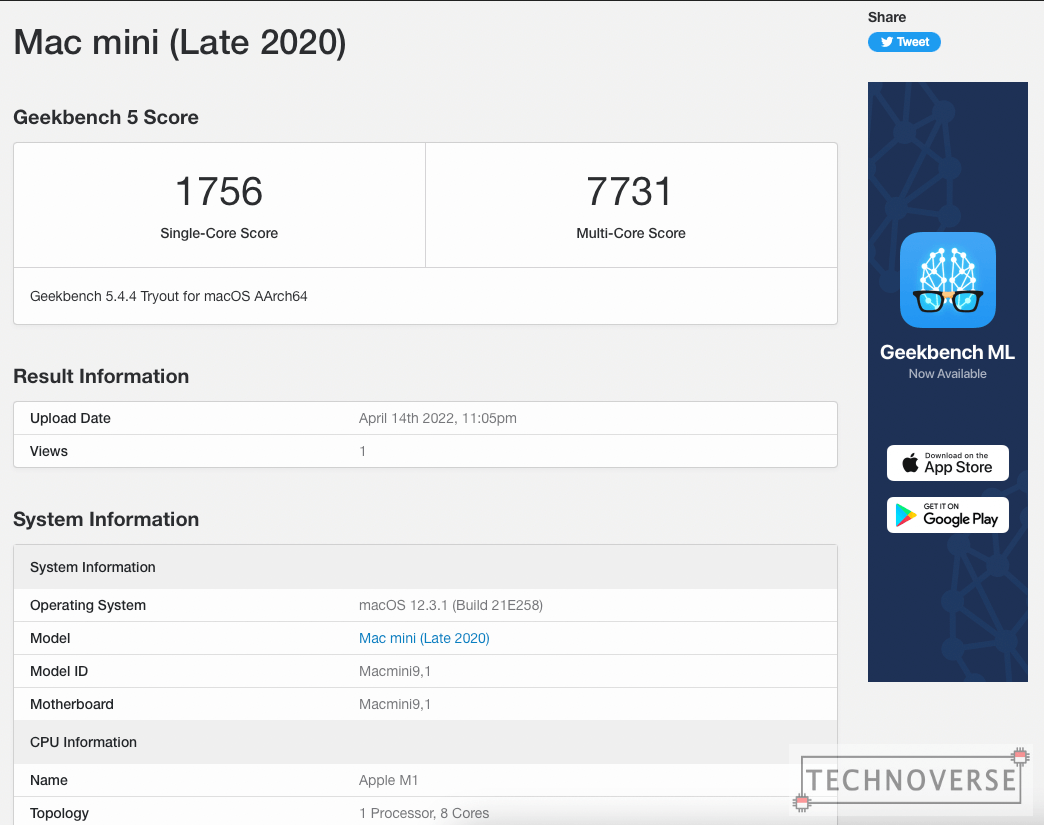 Comparing it with other results, you can see that the M1 is faster than the Core i9-9980HK in MacBook Pro 16″ from late 2019. Though it's up against Intel's aging 9th generation chips, this means that the generation gap is not that far, and it already shows from the M1's power draw and heat. In my opinion, for a first generation product, it's very promising and impressive.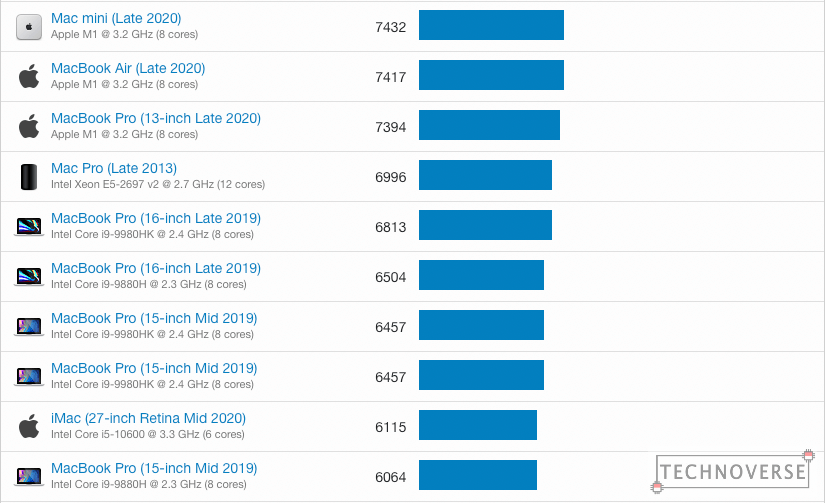 Next up, let's see how fast the SSD is.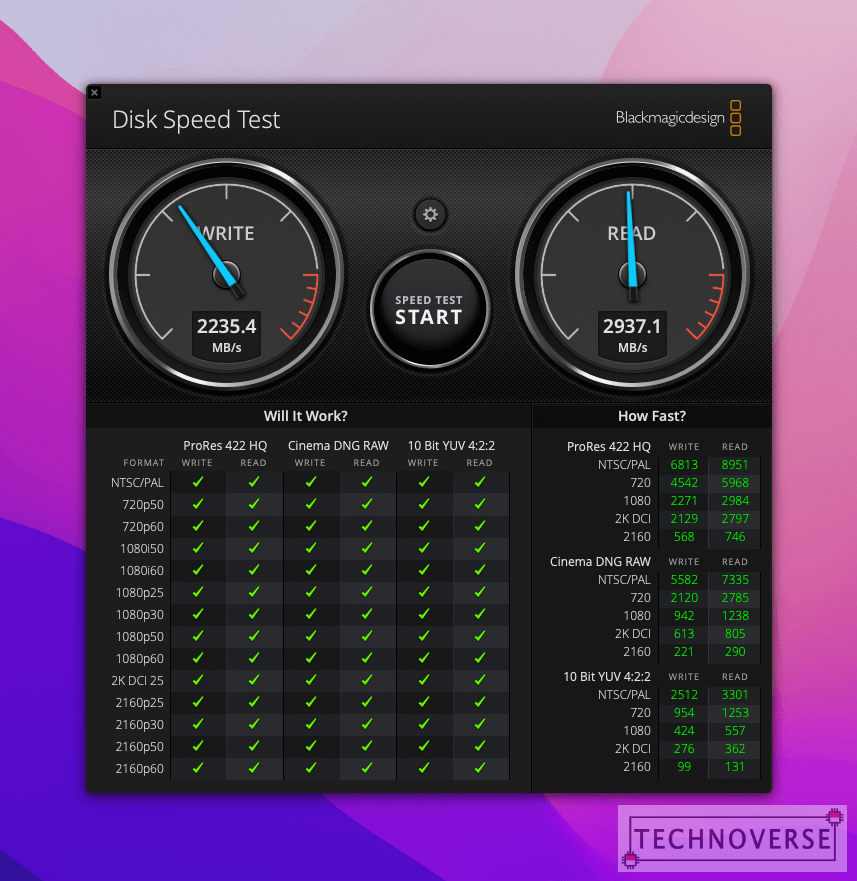 And yes, it's fast. Booting up and day-to-day operation feels very fast and smooth.
Daily Use
I hook up the Mac Mini with a LG Ultrawide Monitor at 1080p resolution at 144Hz. I'm pleasantly surprised that the portable computer's HDMI port can handle it. Heck, even my Zephyrus G14 2021 can only handle 120Hz at the same resolution (144Hz is highly unstable).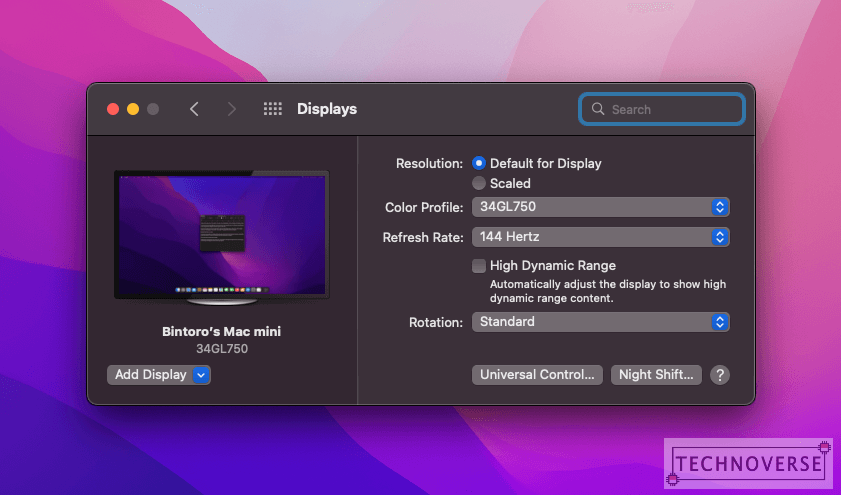 Everyday tasks like editing documents and web browsing feels very smooth and fast, as if the 8GB of RAM is already enough. Maybe it has to do with macOS' amazing RAM and swap memory management.
But, RAM is still limited and cannot be replaced entirely by swap, since the former is much faster. Once you do a memory-intensive task like rendering videos and building large-scale projects, the Mac Mini will start to hiccup. Fortunately, despite being bombarded by those resource-intensive tasks, the chassis only stays warm, mainly thanks to the large fan and the roomy chassis. Not only that, the fan is incredibly silent. I've honestly never heard the fan spinning, even when running heavy tasks.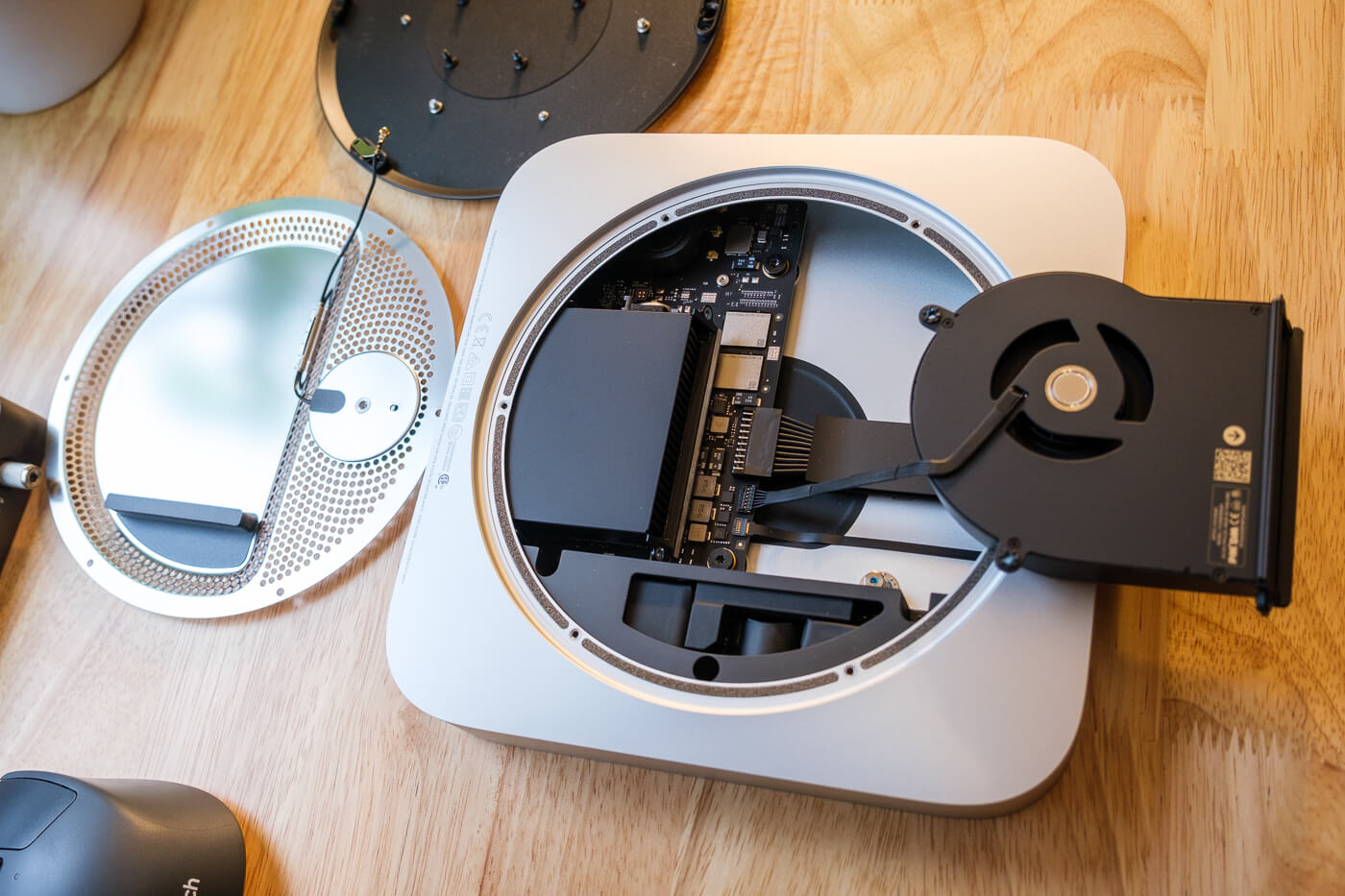 As for multimedia, well… It has no display, so I can't comment on that. Speakers, well… they're horrible. In fact, they're so horrible that you wouldn't believe this exists in an Apple product. If there's one corner that they noticeably cut, it's the speakers. Please do yourself a favor and buy a proper external speaker.
Overall, the performance of Apple's first-generation ARM chips seems to be in line with Apple's claims. It's certainly not as magical as some people's claims (calling it feels like the RAM is doubled), but it's fast… very fast, and draws much less power and generates much less heat than Intel chips, too. Just pretend that the speakers don't exist.
Oh, and one more thing. Since Apple has been hell-bent on locking down their devices, you won't be able to upgrade the memory and storage on the Mac Mini post-purchase. While 8GB RAM is enough for everyday tasks, if you think you're going to need more power, please do yourself a favor and step up to 16GB. It will give you much more headroom to work on something more intensive. As for the storage, the 256GB is, while enough, is kind of limiting for storing large projects. I personally think 512GB is the sweet spot. 1TB is way too expensive. I'd rather spend that amount of money on an external SSD instead.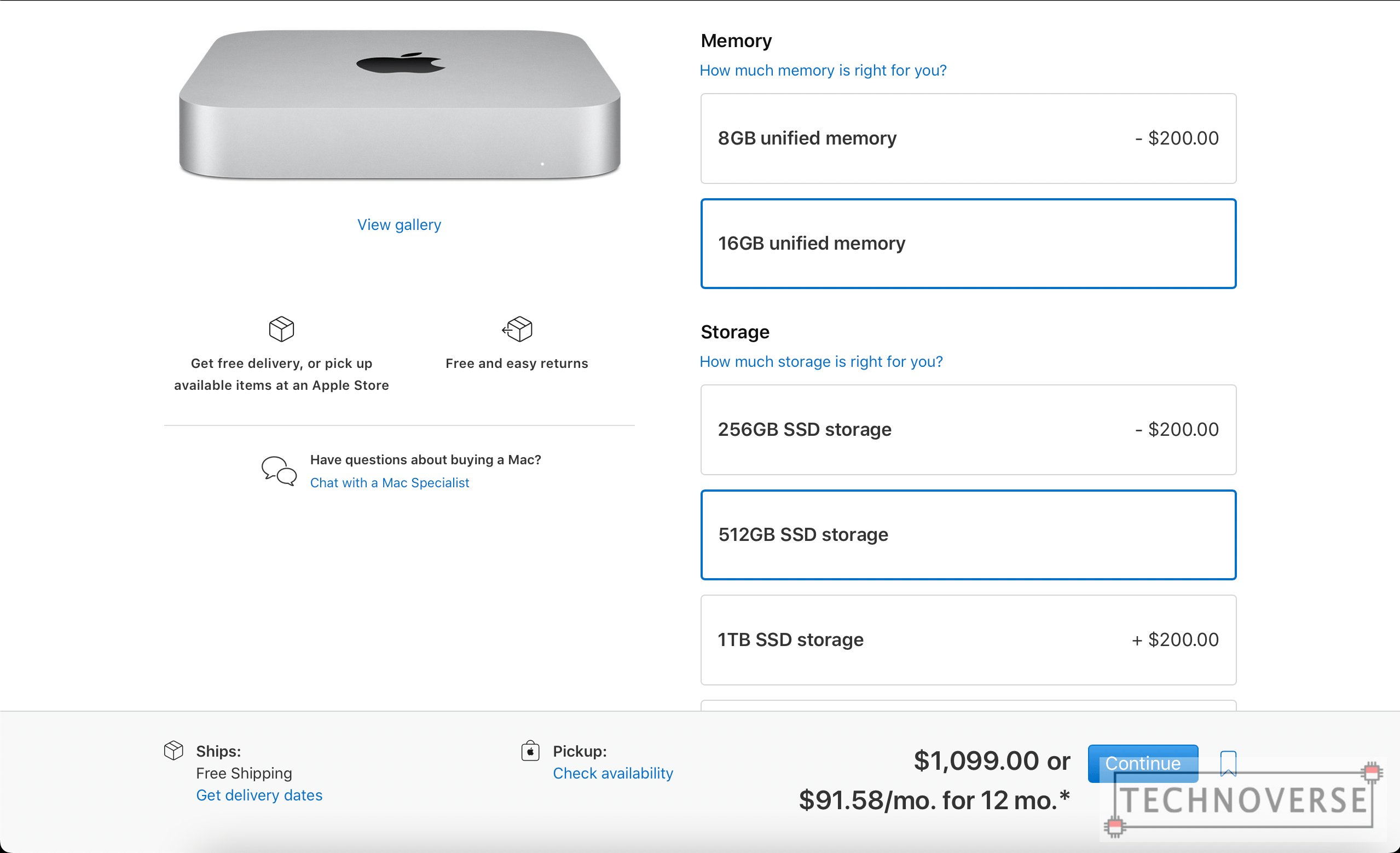 If you step up to 16GB of RAM and 512GB of storage, that will set you back $400, but it will easily last you for about 5-6 years. You can also add 10 Gigabit Ethernet adapter for $100, if you need fast wired connection, but the choice is yours.
App Compatibility
The Apple M1 is not only different in name, but also in architecture. This means that the M1 is built fundamentally different from the traditional desktop CPUs we know (ARM vs x86). This also means that your old apps need to be updated to support the new architecture.
Fortunately, to smoothen the transition from Intel to Apple Silicon, Apple provides us a tool called Rosetta, which basically "emulates" x86, allowing older apps to still work on the new architecture. You can look at the Activity Monitor to see if your app is not updated yet to support the new architecture.
Back when Apple Silicon was first released, many apps were not yet updated to utilize the new architecture (or at least in Beta). My apps (and projects) had to rely on Rosetta, and despite the emulation, I don't really notice any difference in performance. Everything went smoothly as if nothing happened. It happens automatically in the background. But, if you want to force something to run on Rosetta for some reason, you can manually enable it from the "Get Info" window.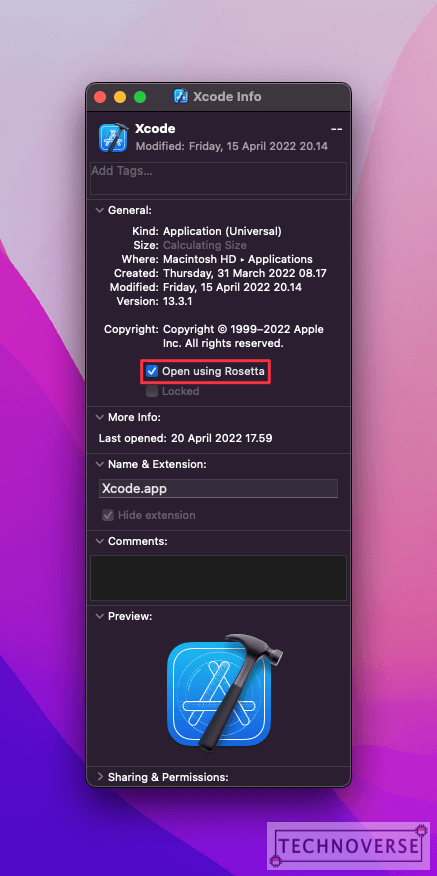 Anyway, more than a year has passed, and many popular apps have supported the new architecture, such as Pixelmator, Microsoft Office, popular web browsers like Chrome, Firefox, or Microsoft Edge (yes, I even prefer the Chromium Edge instead of Chrome), and popular developer tools like IntelliJ and Visual Studio Code. So yes, I think we no longer have to worry about app compatibility… except if you're using legacy corporate apps. You'll need to check with your IT department for compatibility.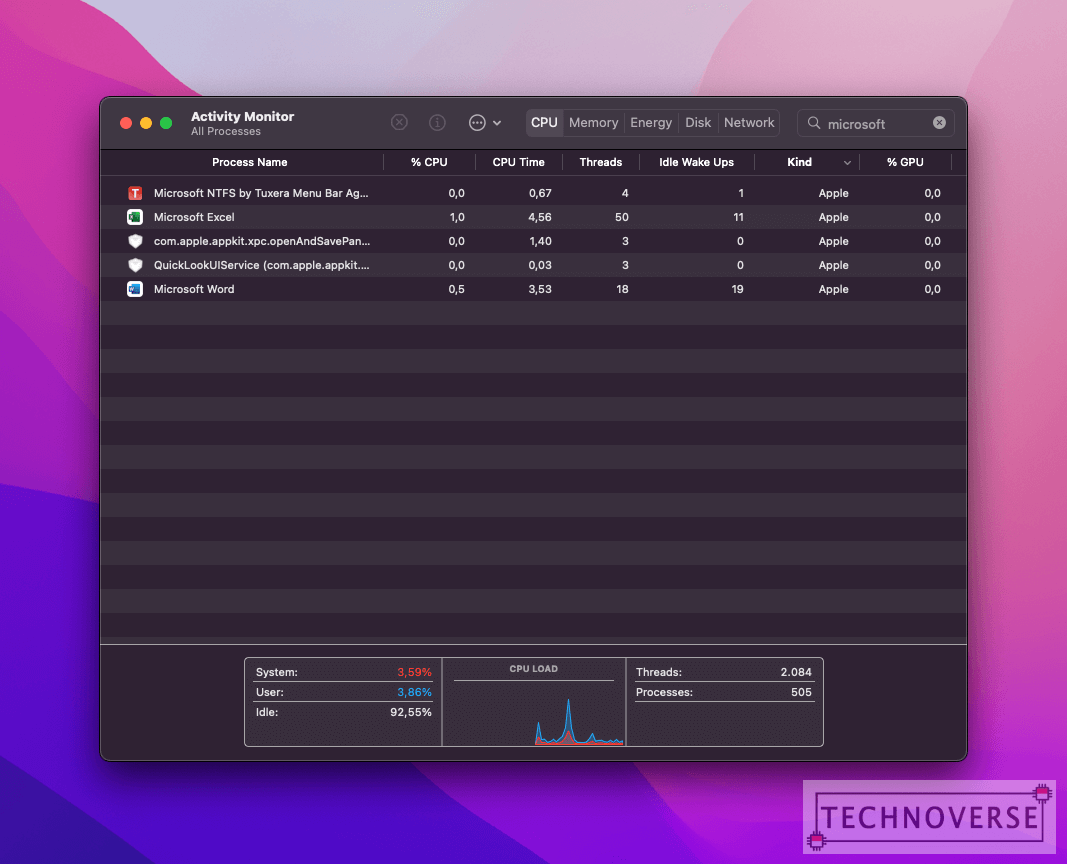 Mac Mini: Conclusion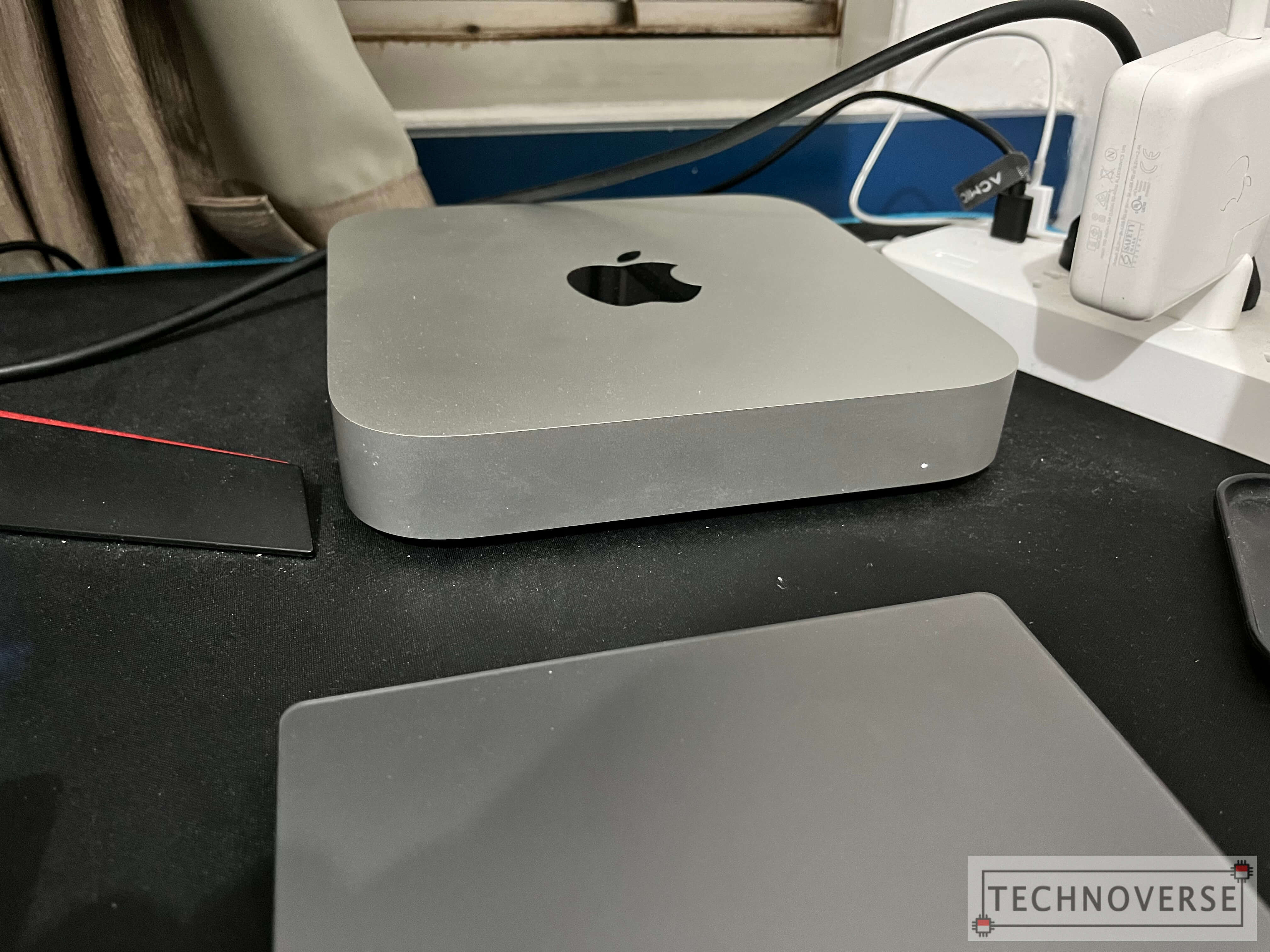 This part is actually very easy. The M1 Mac Mini is the most affordable Apple Silicon Mac you can buy right now. It may not be the most powerful, but it's more than fast enough for personal computing. Just make sure you understand that you'll need to buy the peripherals separately.
Pros
The most affordable Mac lineup with Apple Silicon
Lots of ports, sleek and compact aluminum unibody design
Cons
Certainly not user-upgradeable
Horrible speakers
A few things to note, though, is that the M1's successor is on the horizon and may be released later this year. Next, is the specs. The base 8GB RAM and 256GB of storage is enough for home and personal use, but I recommend upgrading to 16GB RAM and 512GB of storage for future-proofing. That's it.
Well, I guess that's all for now, Folks. While this review is late, I hope it still gives you some insights about the new Apple Silicon chips. As usual, if you have questions, please go ahead and ask away in the comments section below. Finally, thanks for visiting and see you in the next article! 😀