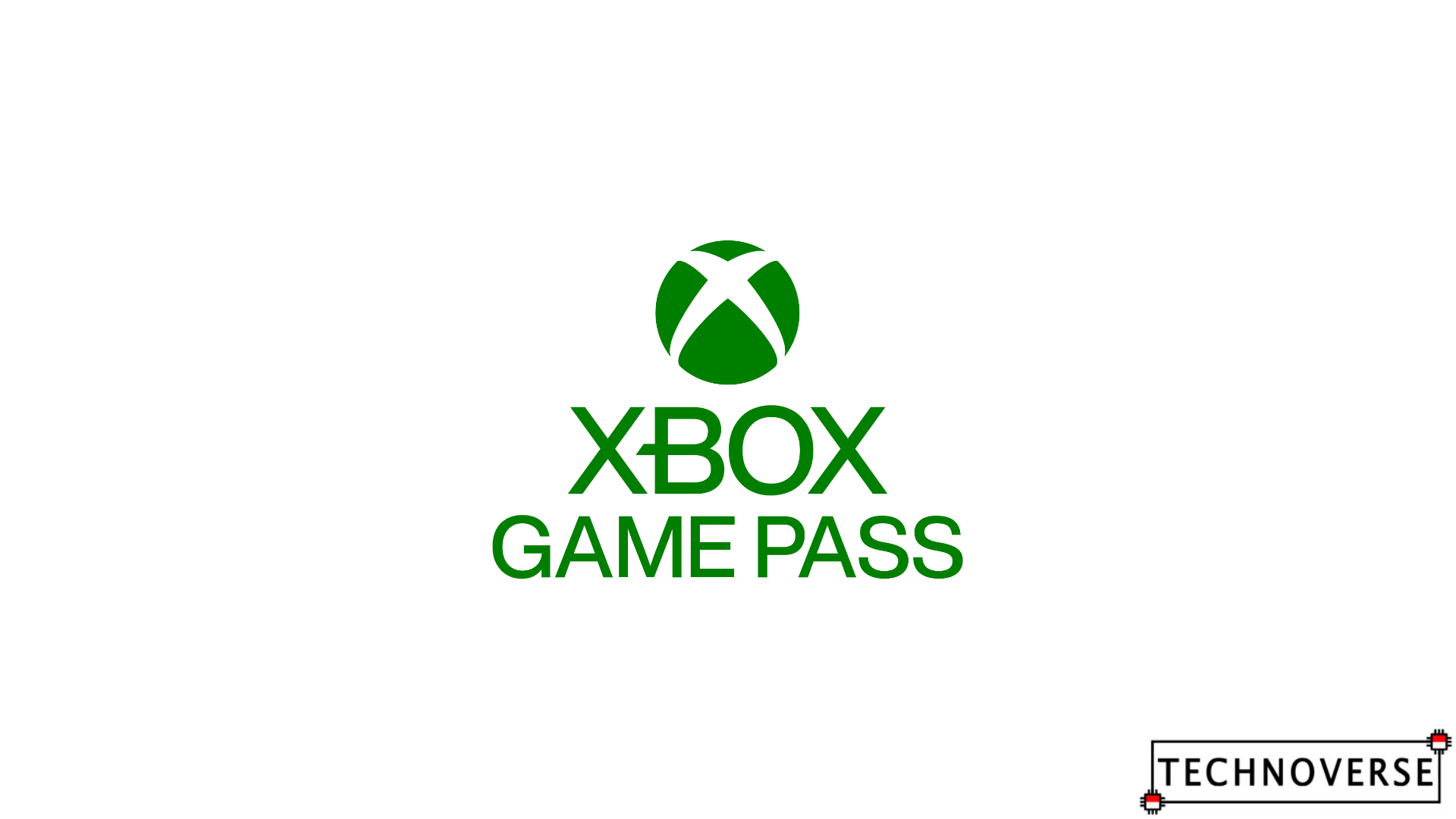 Anda bisa Bahasa Indonesia? Baca artikel terjemahannya di sini!
Honestly, when many digital products start adopting subscription models, I was skeptical, furious even, since we no longer "own" the software. We just "rent" the software for a monthly fee. However, getting into software development (developers need to eat, too!) and trying some subscriptions (Setapp, Microsoft 365), I realize that subscription model might not be so bad, after all.
The latest subscription product that I tried was the Xbox Game Pass. It kept popping up in my old Zephyrus gaming laptop, but it took me almost a year to finally pull the trigger and get on board.
So, the million-dollar question is, is it worth subscribing?
Xbox Game Pass for PC Features
The Xbox Game Pass is similar to EA Play, if you've heard, or Setapp, except for games. So, for a monthly fee, you are eligible to play multiple game titles, both multiplayer and single player. There's a catch, though, all the games are base, meaning that it won't include any DLCs or add-ons. The good news is, Game Pass will offer you discounts (around 10-20%) if you want to purchase the games or add-ons.
In the US, Xbox Game Pass is available in three tiers: Console, PC, and Ultimate. TL;DR, Console is only for Xbox, PC is only for well, PC… and Ultimate is for both. For Indonesia, though, only PC is available, so I'm going to focus on PC tier for this one.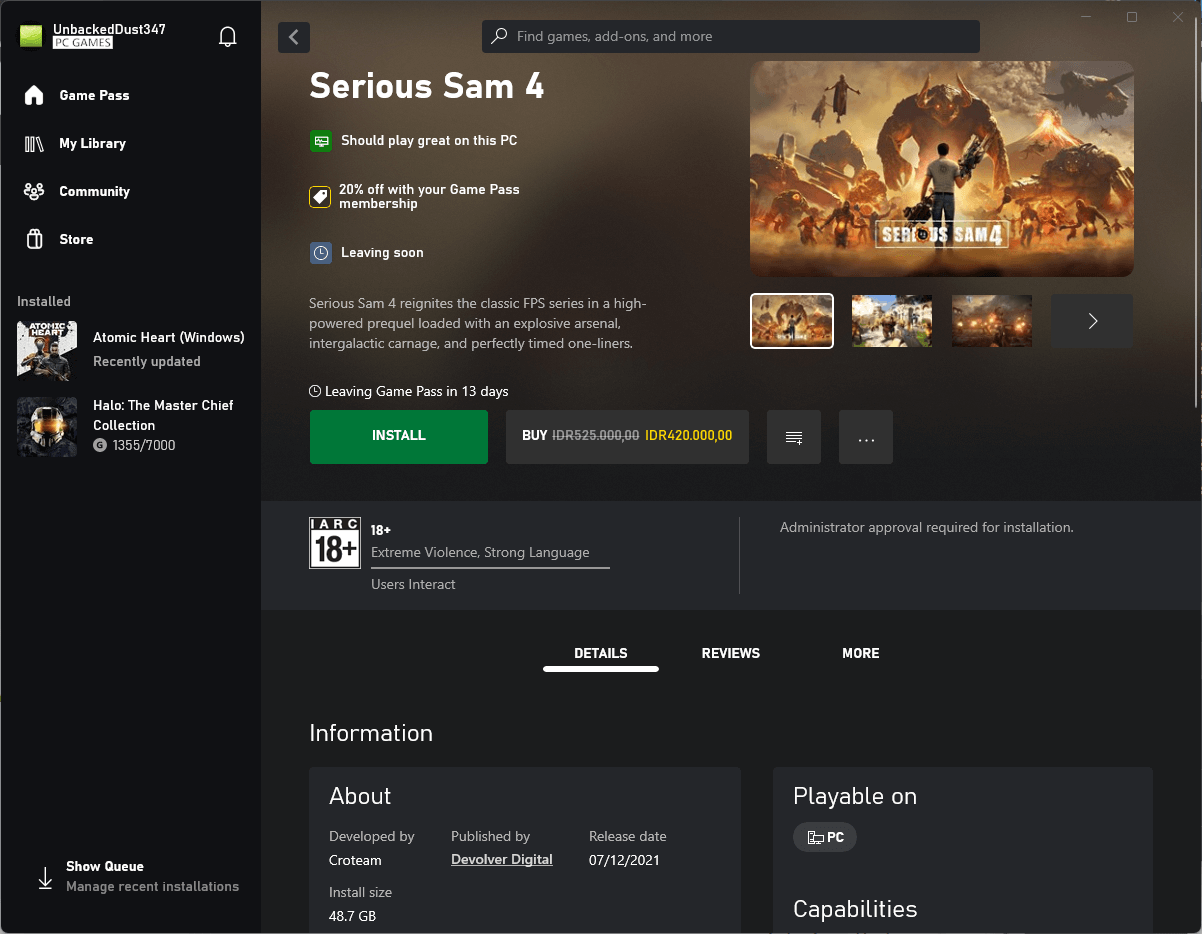 Anyway, since this is owned by Xbox, we can only install games through the Xbox app on Windows. Similar to Steam and Epic Games, updates will be delivered through the app. Obviously, the discount offers will only be available on Xbox app. Once you install the game, you can play normally, though.
Oh, also, the Xbox Game Pass for PC includes EA Play in your subscription. However, you'll need to install EA app to install games in EA Play.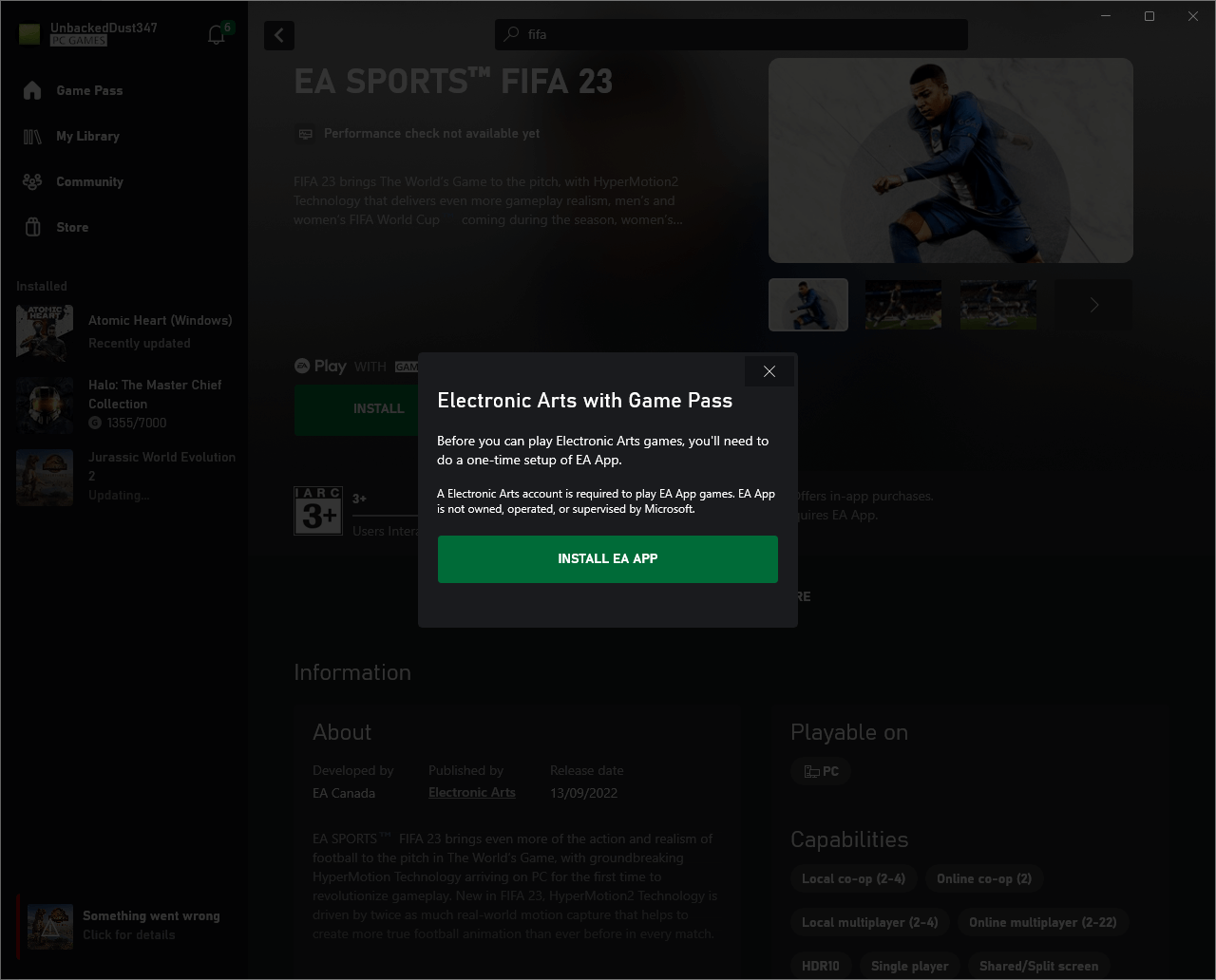 As for the available games, aside from first-party games by Microsoft (Age of Empires, Flight Simulator, HALO, Minecraft, etc.), there are also popular titles available in the subscription. Here are some of them at the time of writing:
Atomic Heart (this was the one that made me subscribe)
Mass Effect (through EA Play)
The Evil Within 1 and 2
Back 4 Blood
Assassin's Creed Odyssey and Origins
The list of games may come and go, but at least Xbox / Microsoft will announce when games are coming / leaving so you can prepare.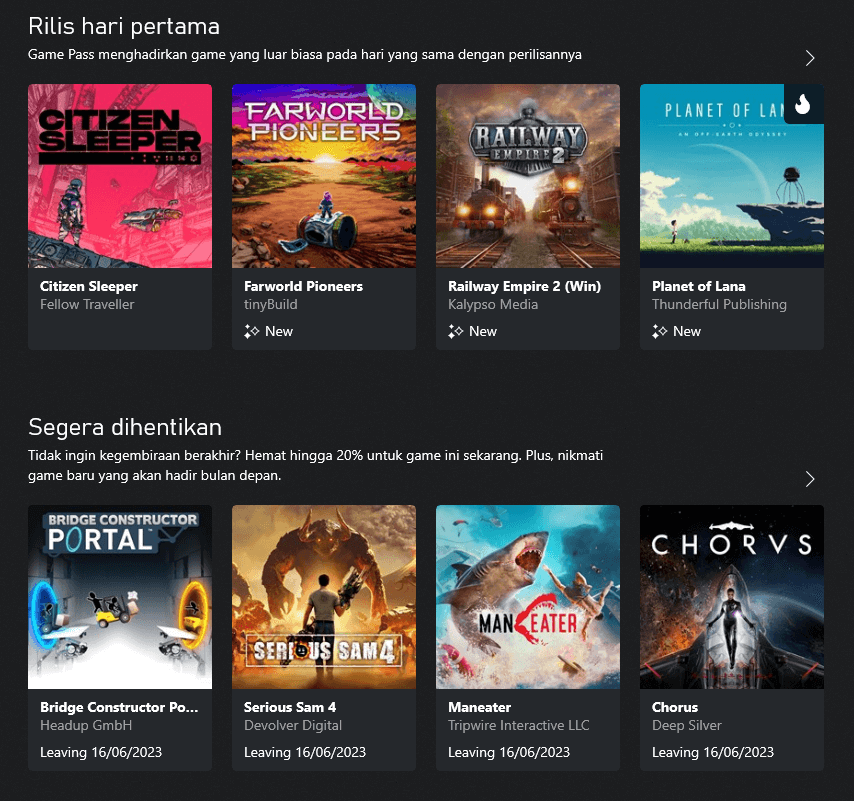 Xbox Game Pass for PC Pricing
For Xbox Game Pass for PC, you'll need to shell out $9.99/month if you're living in the US, or IDR 49,999/month in Indonesia. The pricing seems to be dependent on the market.
For that price, aside from the base PC games available in the subscription, you'll also get EA Play and benefits from Riot Games (in case you're playing their games like LoL, Valorant). Additionally, you'll also get discounts if you decide to purchase the game or its corresponding add-ons.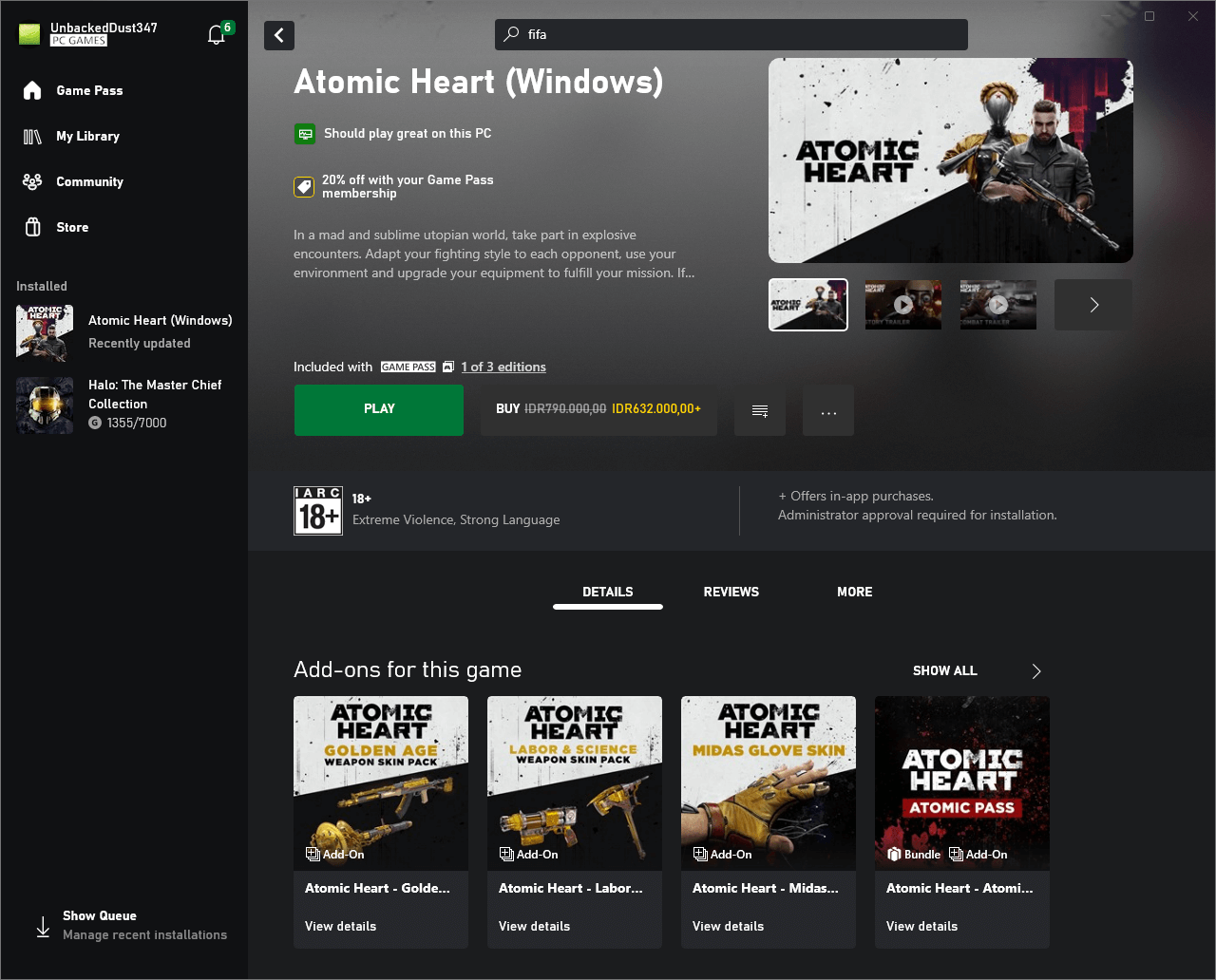 In case you're curious about the other tiers, here's the price table, but I won't discuss further since I haven't tried them yet.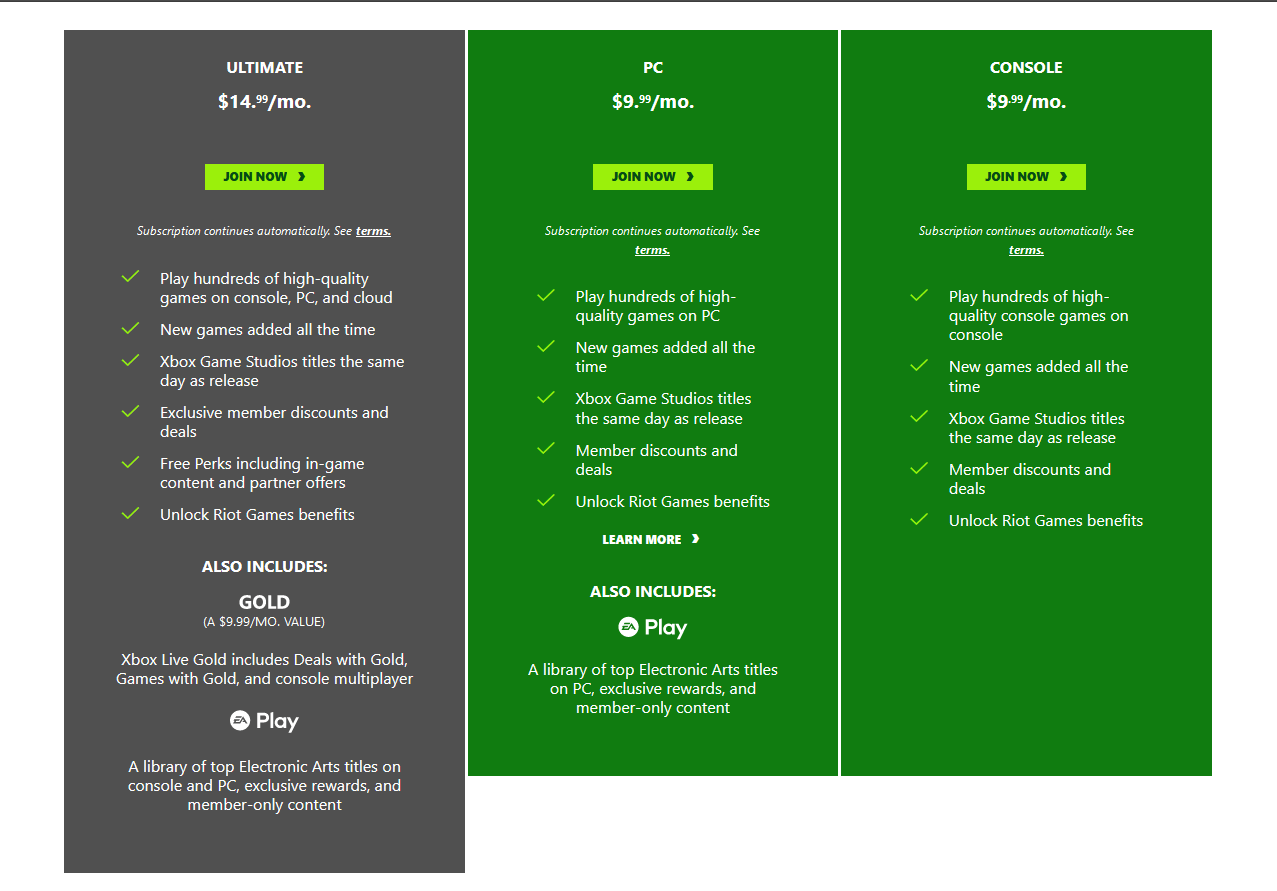 Competition
The closest thing to Xbox Game Pass for PC right now is EA Play, which, ironically, is also included with Game Pass. Rightfully, EA Play has fewer titles and therefore, lower price: $4.99/month or $29.99/year if you're living in the US, or IDR 60.000/month or IDR 350,000/year in Indonesia. The annual price is even more tempting.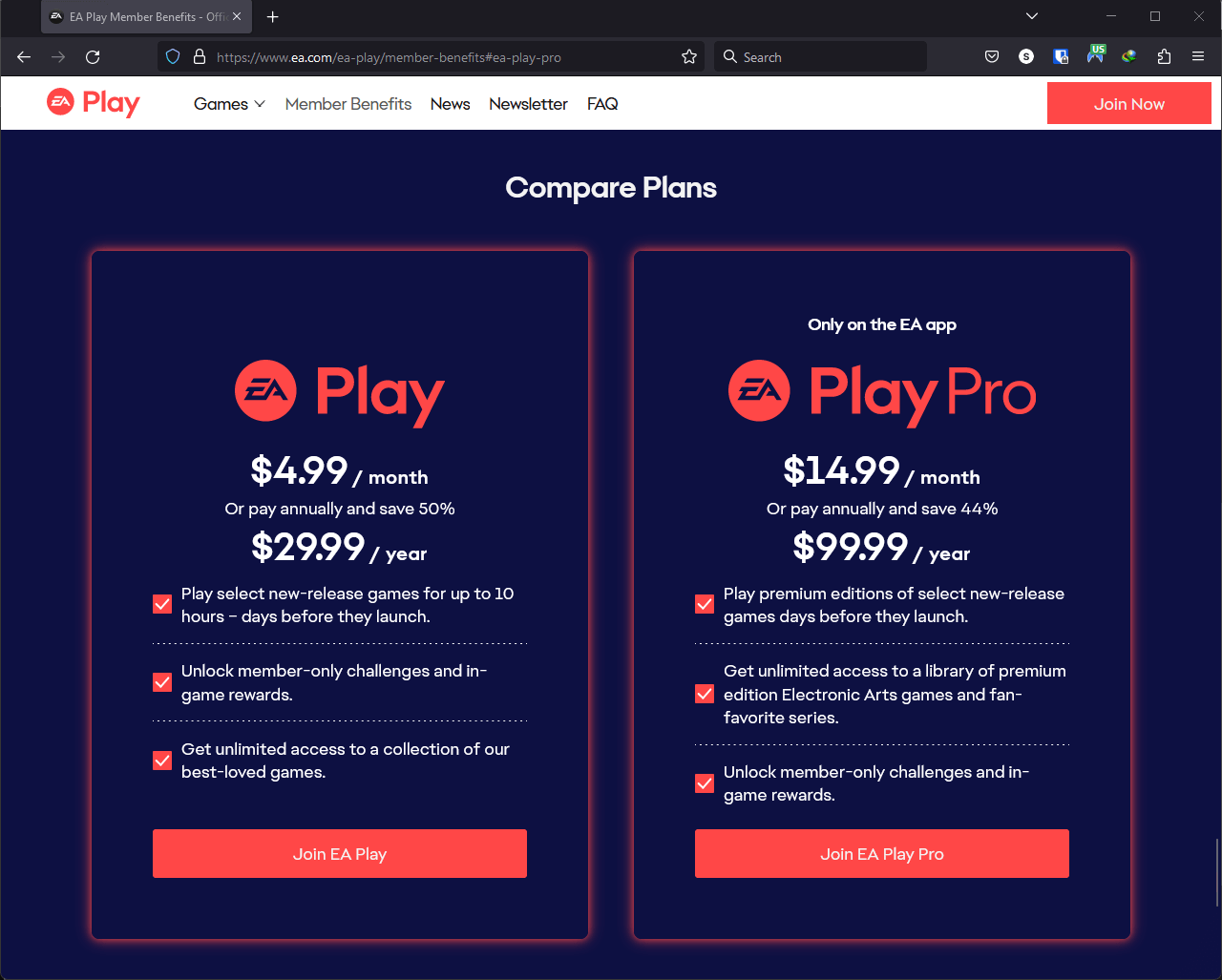 If you're living in the US, though, there's a higher tier for EA Play, called EA Play Pro, priced at $14.99/month or $99.99/year for the US and IDR 215,000/month or IDR 1,409,000/year for Indonesia. Of course, the Pro comes with newer games (such as Jedi Survivor and Dead Space Remake) and supposedly better rewards. So, in the end, it all comes to the games that you want to play. With subscription model, you can just subscribe, beat the game you want, then unsubscribe or jump ship. This is undoubtedly the advantage of subscription model, instead of shelling $69 for a new game.
Conclusion
Well, after a couple of months of subscribing to Game Pass and beating a couple of titles, I think I'm going to keep my subscription. Given there are so many titles to play and the affordable monthly fee, it's too good to pass up. It becomes even more tempting if you consider the price of each individual games and the current sad state of PC gaming (insane GPU prices and plethora of un-optimized new games). I highly recommend you to try!
So, that's all for now, Folks. Hopefully this article is useful for you. As usual, don't hesitate to ask or comment in the section below and finally, thanks for reading, and see you in the next article! 😀