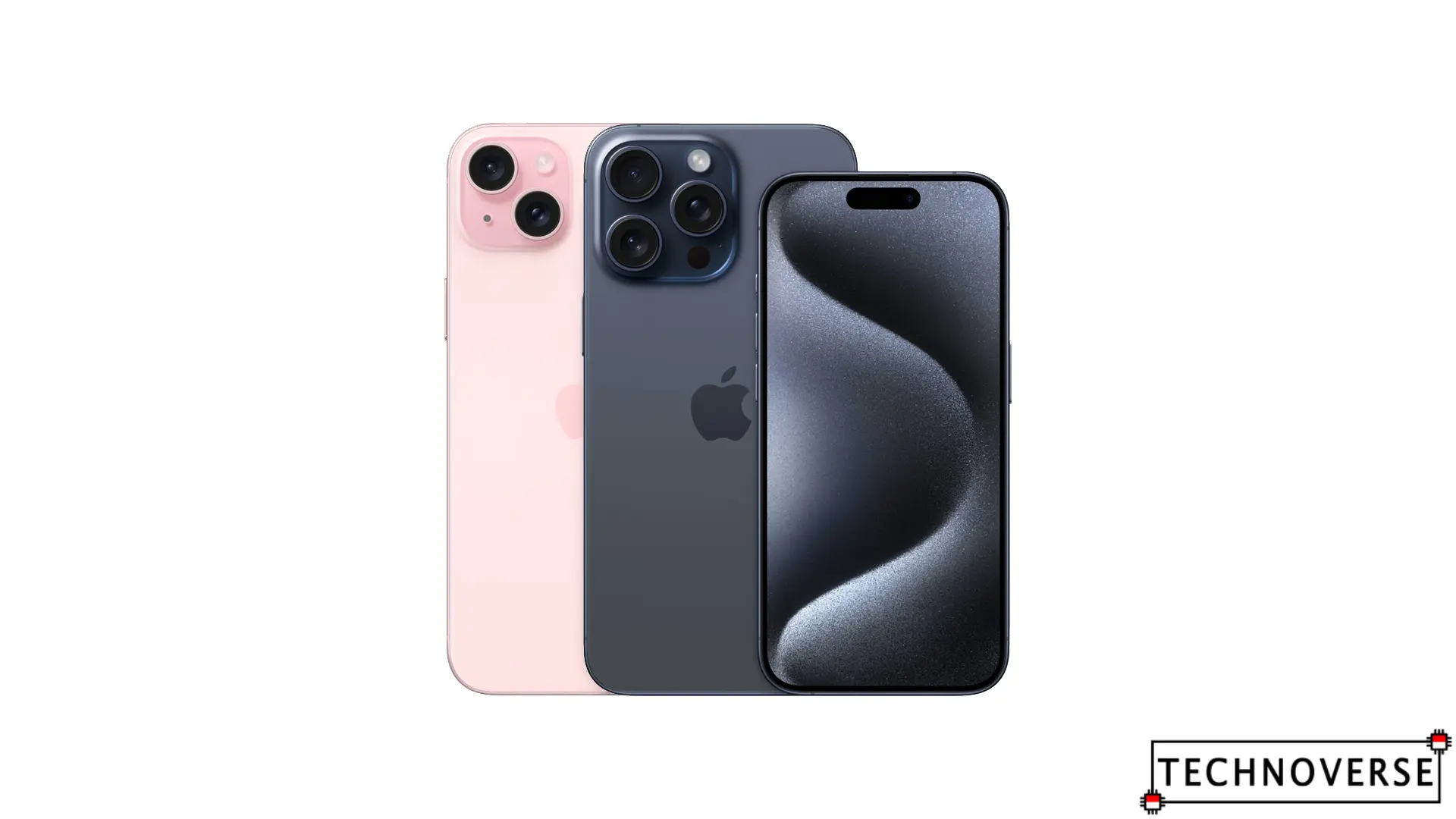 Apakah Anda berbicara Bahasa Indonesia? Baca artikel terjemahannya di sini!
Apple has unleashed their iPhone of the year, iPhone 15. This time, the mini is dead, completely replaced by the bigger Plus variant. New camera system, Titanium frame for the Pro series, and Apple finally has the courage to adopt USB-C to iPhone.
Of course, the million-dollar question is, do you need to buy it? This post also serves as a justification for myself that I don't need it, yet. For your reference, I'm still rocking an iPhone 13 128GB. It still functions as well as the day I bought it 1,5 years ago.
So, let's make a check list whether we really need iPhone 15?
Disclaimer: This is purely an opinion piece. If you decide to get an iPhone 15 anyway, go ahead. I doubt we can do anything to stop you. Your money, your choice. ✌️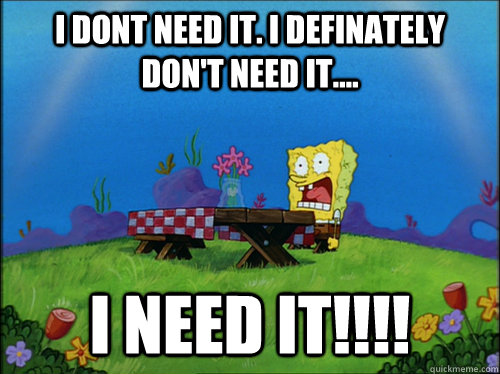 iPhone 15: Design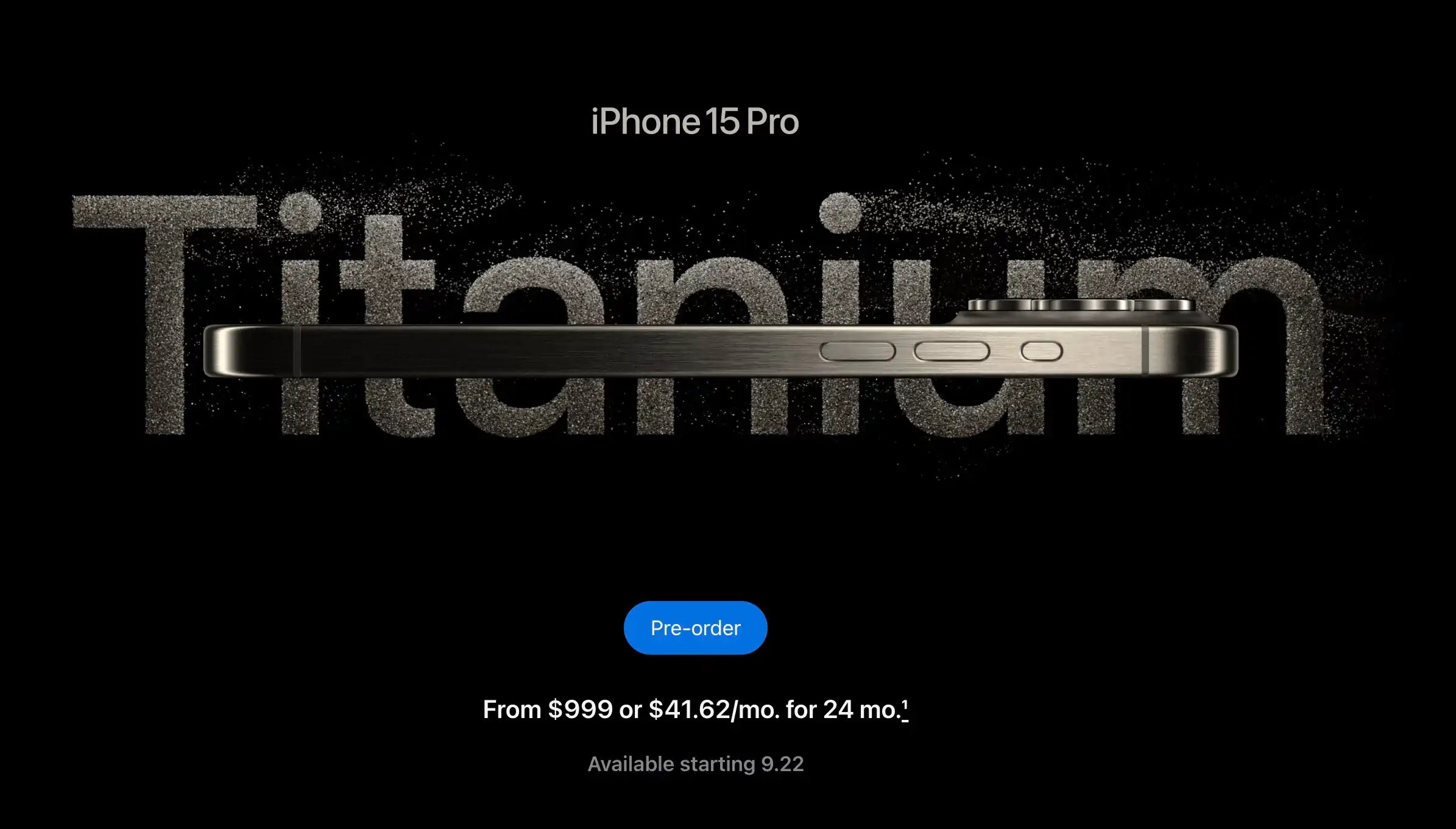 Design-wise, the iPhone 15 series look the same as their predecessor from two previous generations. However, the notch is now gone, replaced by Dynamic Island which honestly, a controversial move. Also, there are other changes in the design that you can only feel when holding the device: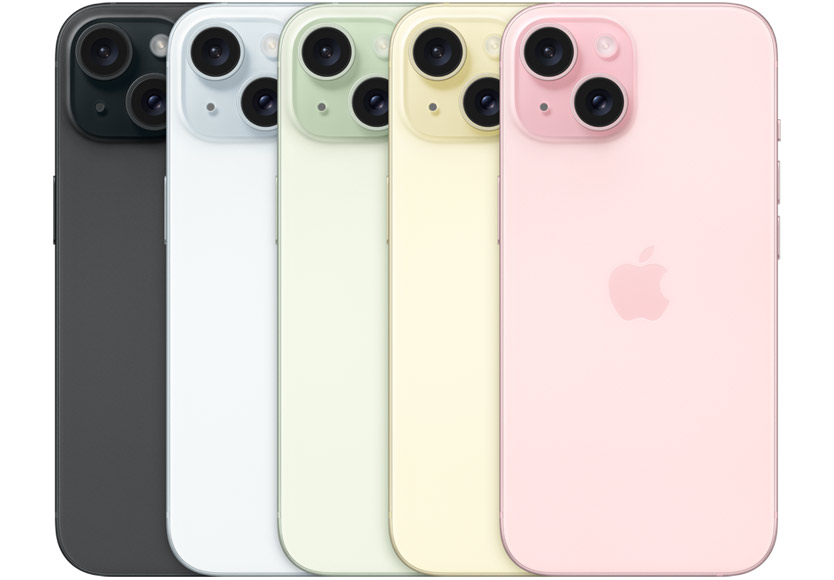 Matte back glass. Now it has the same back glass as the Pro series iPhones!
It's a bit taller (0.9mm taller) and lighter (1 gram lighter) compared to iPhone 14.
USB-C charging. Now you can use the same cable as your Mac, iPad, and the inferior Androids! Jokes aside, though, you can also use the new USB-C to reverse charge your accessories (possibly at a low watt, just for emergency). Additionally, with DisplayPort support on the new port, you should be able to mirror your iPhone through external display.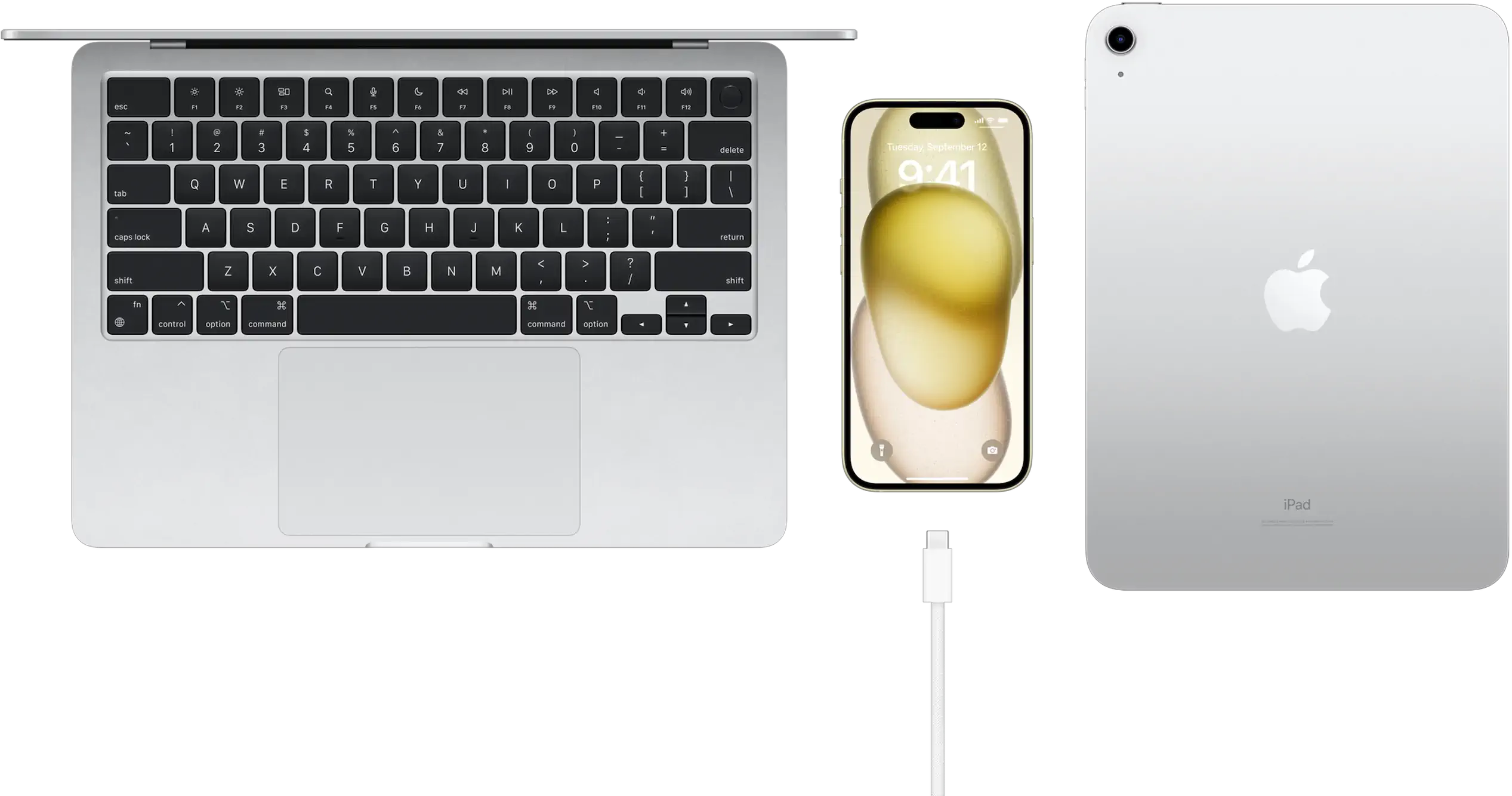 All-new titanium frame instead of stainless steel for Pro iPhones. Apple said it's lighter and more premium, but let's wait until you can get your hands on it.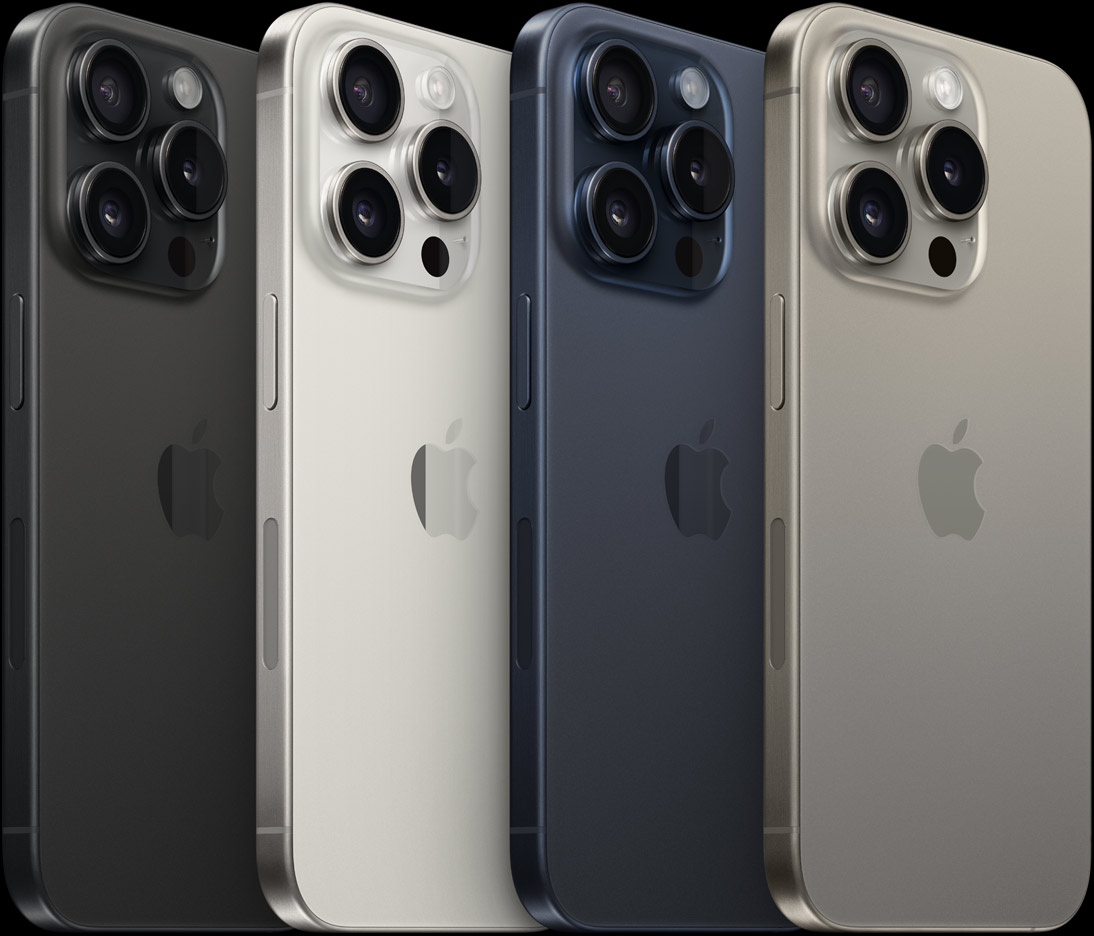 All-new action button instead the classic mute switch on Pro iPhones. Honestly I prefer the clicky switch, but this one's more versatile. If Apple is sticking to its tradition sharing current Pro features to non-Pro, this should make its way to non-pro iPhone next year.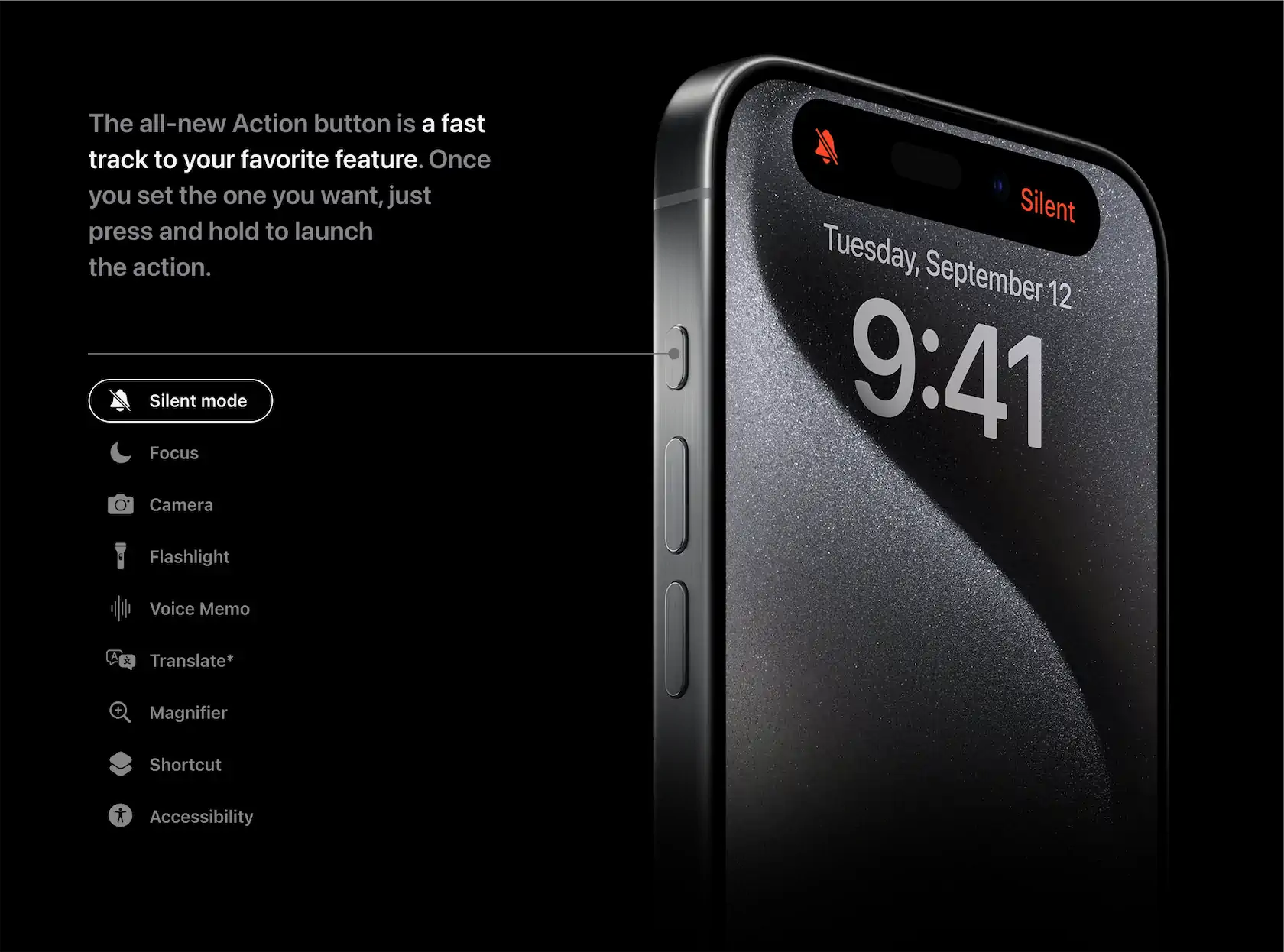 Improved OLED brightness. Now, for both Pro and non-Pro iPhones, they both support these new brightnesses:

Up to 1,000 nits typical brightness (compared to 800 nits on previous non-Pro iPhones)
Up to 1,600 nits HDR brightness (compared to 1200 nits on previous non-Pro iPhones)
Up to 2,000 nits outdoor brightness (this is new for non-Pro iPhones)
iPhone 15: Performance and Battery Life
Performance-wise, the non-Pro iPhone finally got a CPU upgrade, after sticking with A15 for the last two generations. According to various sources, A16 should bring the following improvements over the A15:
50% higher memory bandwidth, resulting in faster performance overall.
4nm vs 5nm, which should increase power efficiency.
7% higher CPU clock, more numbers of transistors, DDR5 memory support, 1 billion transistors, resulting in ~9% higher single-core benchmark and ~15% multi-core benchmark.
Possibly better ISP, allowing the iPhone 15 to support next-gen Smart HDR 5 and portrait / focus depth control (though sometimes this is artificially-limited by Apple through software).
The performance boost sounds solid. But then again, this goes back to what you use your iPhone for. If you're a power user that needs multitasking and intense gaming, then this may entice you. Otherwise, if you're just using iPhone for office work and social media like myself, well… my phone is still fast. But that 50% increase in memory bandwidth does sound enticing…
Anyway, things are much more interesting for the Pro. The new A17 Pro CPU inside the 15 Pro brings more more improvement to the table: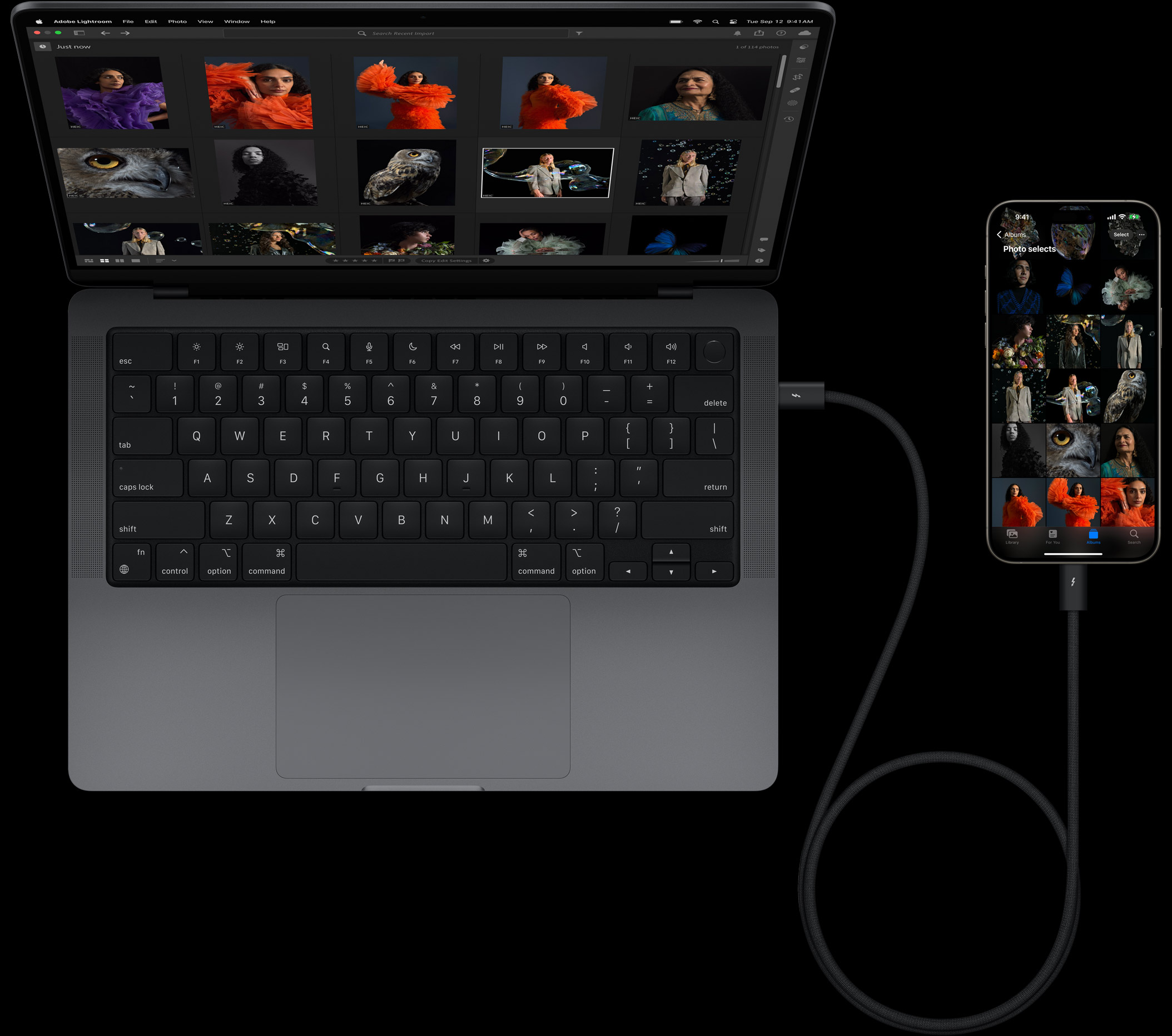 USB-3 controller. Yes, iPhone 15 Pro supports USB-3 cable connection (up to 10Gb/s), so you can connect your external storage on it. Though this is classic Apple's "we know what's best for you", it's still understandable. I honestly don't remember when the last time I used cable to sync content from my phone to my computer.
10% increase in performance compared to the A16 in last-gen Pros.
Redesigned 6-core GPU which allows 4x better Ray Tracing compared to A16 in last-gen Pros.
Faster Neural Engine for ML tasks (performs nearly 35 trillion operations per second with the same 16 cores as last-gen CPUs).
3nm vs 4nm, which should increase power efficiency, and correct: Despite the huge improvements on GPU department, the battery life on the new Pros are the same with their predecessors.
Yes, the theme for this year is GPU. In fact, Apple boasted that the A17 Pro is capable of playing newest AAA games like Resident Evil Village, Resident Evil 4 Remake, and the upcoming Assassin's Creed Mirage. We're not sure yet how Apple can manage the heat for this one, but let's assume they can, combined with external display, the iPhone 15 Pro can be the best portable console out there for gaming, assuming Apple can entice other big game publishers out there to jump in on iOS gaming bandwagon.
iPhone 15: Camera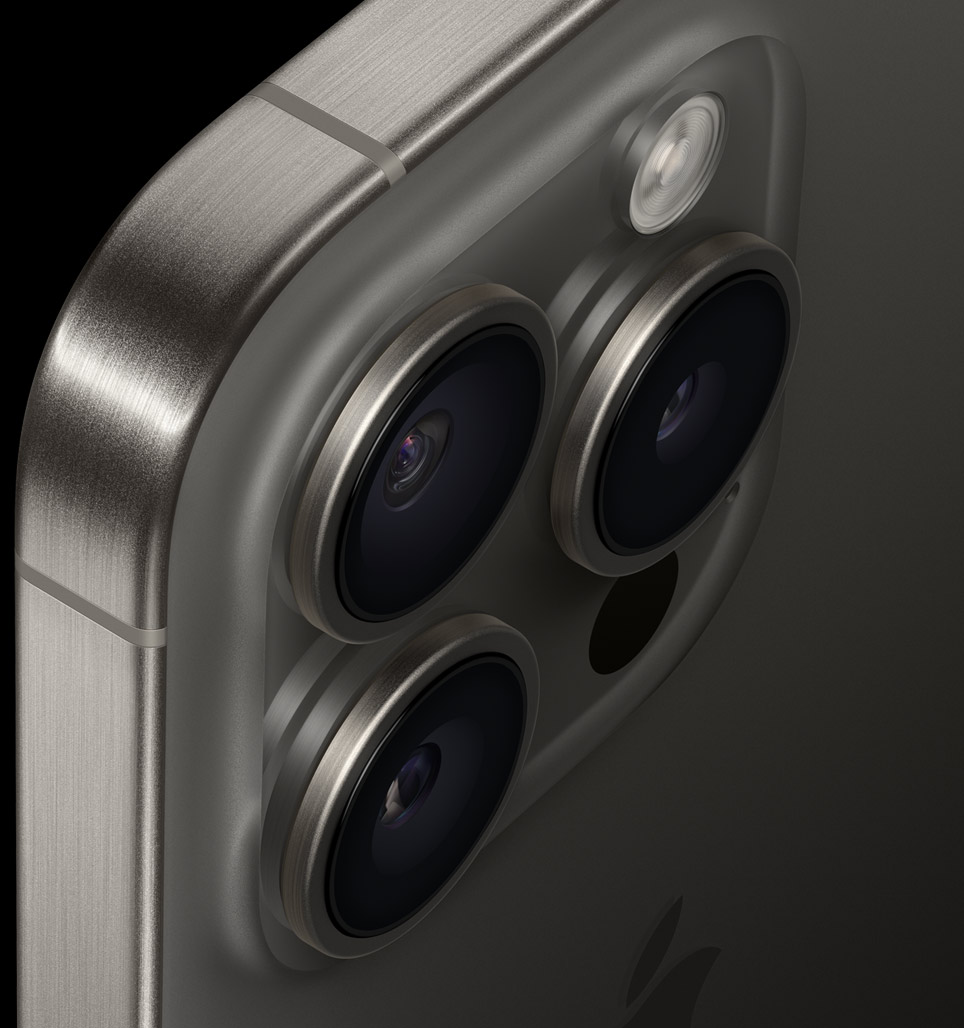 This year, both Pros and non-Pros get camera upgrades, and pretty exciting, too. For the non-Pros, here's what they get:
All new 48MP camera sensors for the main camera lens, allowing high-resolution photo capture (24MP and 48MP)
The new main camera now allows 2x optical zoom thanks to quad-pixel sensor (producing 12MP images), resulting in 0.5x, 1x, and 2x optical zoom options. This brings the non-Pro iPhones closer than ever to their Pro siblings in terms of zooming capabilities.

Smart HDR 5 and next-generation portraits with Focus and Depth Control, though I will take both of these with a grain of salt.
As for the Pros:
The main camera is also upgraded to 48MP sensor.
The 3x telephoto in Pro Max is replaced with 5x telephoto.

Support for Spatial Video capture coming later this year. Spatial Video supports 3D-like immersion as if you were in the video. Of course, you'll need a Spatial Computer like Apple's Vision Pro to be able to enjoy it.
The same Smart HDR 5 and next-generation portraits with Focus and Depth Control, though again, I will take both of these with a grain of salt.
New Log video recording and Academy Color Encoding System (ACES) for video capture, if you're into professional filmmaking.
ProRes video recording now supports up to 4K 60 fps. Previously, it was capped at 4K 30 fps. Of course, this capability may be capped by your iPhone storage. I read somewhere that you can unlock this if you connect to external storage through USB-3, though.
There doesn't seem to be any change for the selfie cameras across the board. However, we'll need to wait for reviewers to take some real-life camera samples to assess their picture quality. However, on paper, these upgrades look promising.
Conclusion: Do You Need to Upgrade?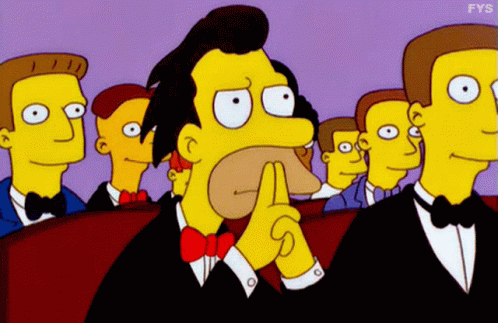 Well, the good news is, the vanilla iPhone is now closer-than-ever to their Pro counterparts. In my opinion, Apple seems to successfully separate the features for both. If you need best of the best, go for the Pro. Otherwise, the vanilla iPhone is more than enough for daily tasks.
But, let's get back to the million-dollar question. If you're using iPhone 12 or older, then I think it's a good time to upgrade. The performance and camera improvements are pretty major, and there's no price hike compared to last year. Now, for iPhone 13 (like myself) and iPhone 14, let's answer these questions:
Do we need better cameras, especially the 2x zoom?
How much do we need USB-C? Sure, it's very convenient, but seeing Apple still sells Lightning devices, it may take them at least a couple of years to fully move on from Lightning.
How is your device so far? Mine's still fast enough for my use case (I don't game on my iPhone, I have my Android and gaming PC for that). If your battery life is degrading, can you survive with battery replacement instead?
This is an extra question, considering the A17 Pro's AAA game capability. I think it's better to wait for the reviews on heat management. If Apple can somehow beat the heat while running such graphic-intensive games, then maybe we can wait until more game publishers join the hype? Maybe next year?
Finally, the most important question, how is your budget? Apple seems to have accepted the fact that people no longer upgrade their phones every year, hence their new focus on services, so rest assured, that they will keep doing incremental upgrades for their devices. So, better save up for better upgrades each year.
But again, the decision is up to you. Your money, your spending. I'm just here to share my thoughts, and trying to plant the idea that I don't need to upgrade. At least not this year, lol.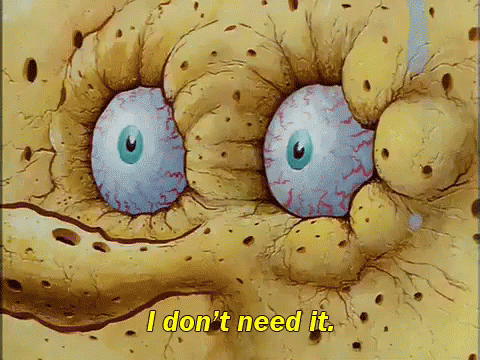 Anyway, that's it for now, Folks. Anything that I missed? As usual, if you have questions or comments, don't hesitate to sound them off in the comments section below. Finally, thanks for reading through this opinion post, and see you in the next article! 😁